Chewy's Autoship Program
Autoship programs online aren't entirely novel anymore. Many retailers, including Amazon, offer them. The concept is great: never run out of household staples by scheduling automatic shipments of your most-used items. It's great for things like favorite makeup and skin care you use on a daily basis, pantry items you regularly use, or pet food. I'd argue pet food is the best use for auto ship – at least, it is in our apartment! Chewy's autoship program is my go-to for pet supplies for a few reasons, but primarily because of how easy it is to personalize and alter once you join in. The fact that they give a discount for most autoship purchases is an added bonus.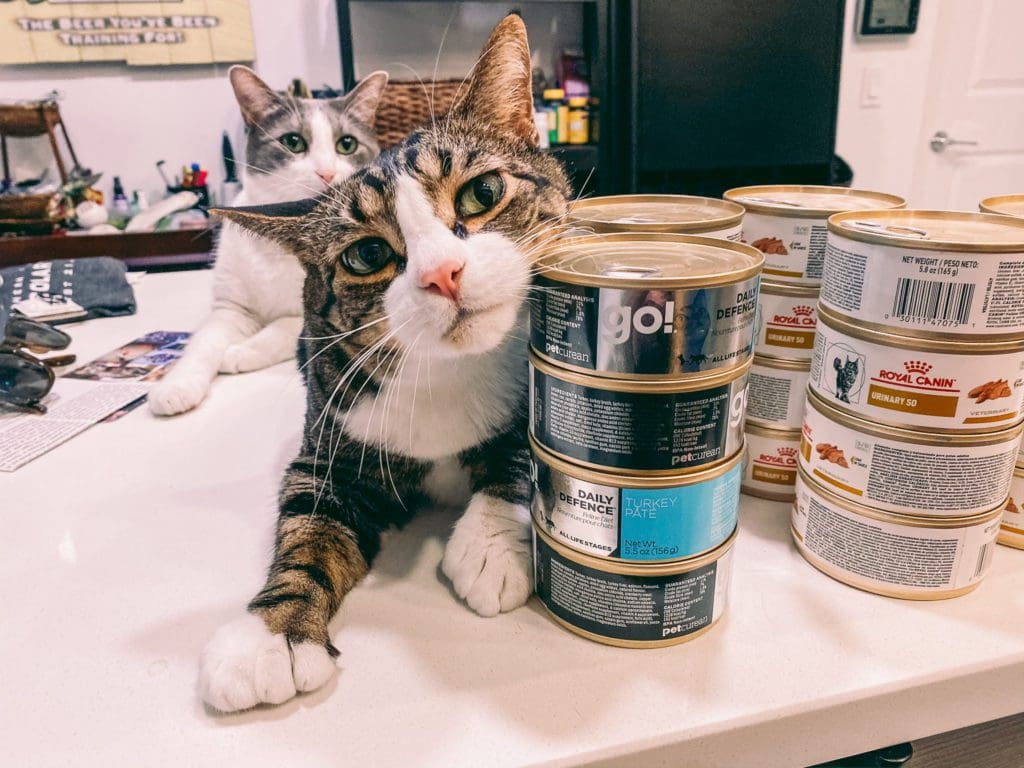 What is Chewy's Autoship Program?
At its very core, Chewy's autoship program allows you to scheduler regular deliveries of your pet supplies, so you never run out of pet food or other essentials — see, e.g., treats!
What are the Benefits of Chewy's Autoship Program?
Chewy gives product discounts of 5-10% on a wide variety of pet foods and items. Not everything is discounted, but I've found that most of the items I order for the kitties are. For example, I have four standing autoship orders with 10 items spread out amongst them for different time intervals. Out of the 10 items, eight have a 5% discount, including the prescription flea meds my cats use. You can see all the brands that offer discounts here. Many of the cats' favorites are on this list, including Solid Gold and PlaqueOff!
One of the best parts about the autoship program here is that items that are discounted continue to be discounted on all future autoship orders, not just your first one.
Olivia sniffs out her choice of Weruva Slide N' Serve pouch!
Another benefit of using the autoship program – which isn't isolated to Chewy autoship orders – is that you get free, super fast shipping on orders over $49. Plus you generally get a giant box for your cats to play in. Win-win.
Managing Your Autoship Orders
As I mentioned earlier, one of the reasons I like this autoship program so much is that it's so easy to manage and personalize. I have four autoship orders set up for different time intervals, based on how quickly we run out of certain things.
My time schedule for these orders is less than scientific. I have kibble scheduled for every eight weeks and wet food for every twelve weeks, because that sounded about right when I set them up. There's no real pressure to be super accurate, since it's so easy to change the interval, to skip an order, or to bump up an order to ship immediately.
Besides changing the timing of an autoship, it's easy to add or remove items from your set orders. For example, I decided to add in Cat Mate brand filters for the cats' water fountain after the price went up on Amazon. So, now, we get a set shipped with the wet food every 12 weeks.
You Really Can Cancel At Any Time
One issue I've seen with other autoship programs is that it can be difficult to actually cancel them. Or, at least, to verified that the standing order has been cancelled. Chewy's autoship program lets you cancel whenever you decide and doesn't have any cancellation fees. You can always just start it up again later if you change your mind.
Trying Chewy's Autoship Program Out For Yourself
If you're interested in trying this autoship option out for yourself, Chewy has a 30% off deal for your first order. You can see more information about the program, including some FAQ about it, here!
---
Pin this post to save it for later!
---