About Cigar City Brewing
Started in 2009, Cigar City Brewing (CCB) is one of the most popular breweries in Tampa, Florida. It's also one of my favorites of the Tampa craft breweries we have tried — particularly of the breweries in South Tampa. Featuring quintessentially Floridian flavors, Cigar City Brewing highlights the sun and citrus in a mixture of unique ales and lagers. Their Spruce Street taproom is a large, recently-renovated space with plenty of indoor and outdoor seating. Featuring a full-service kitchen (get the pretzels and the guac) and a colorful store, is is easy to hang out there for hours.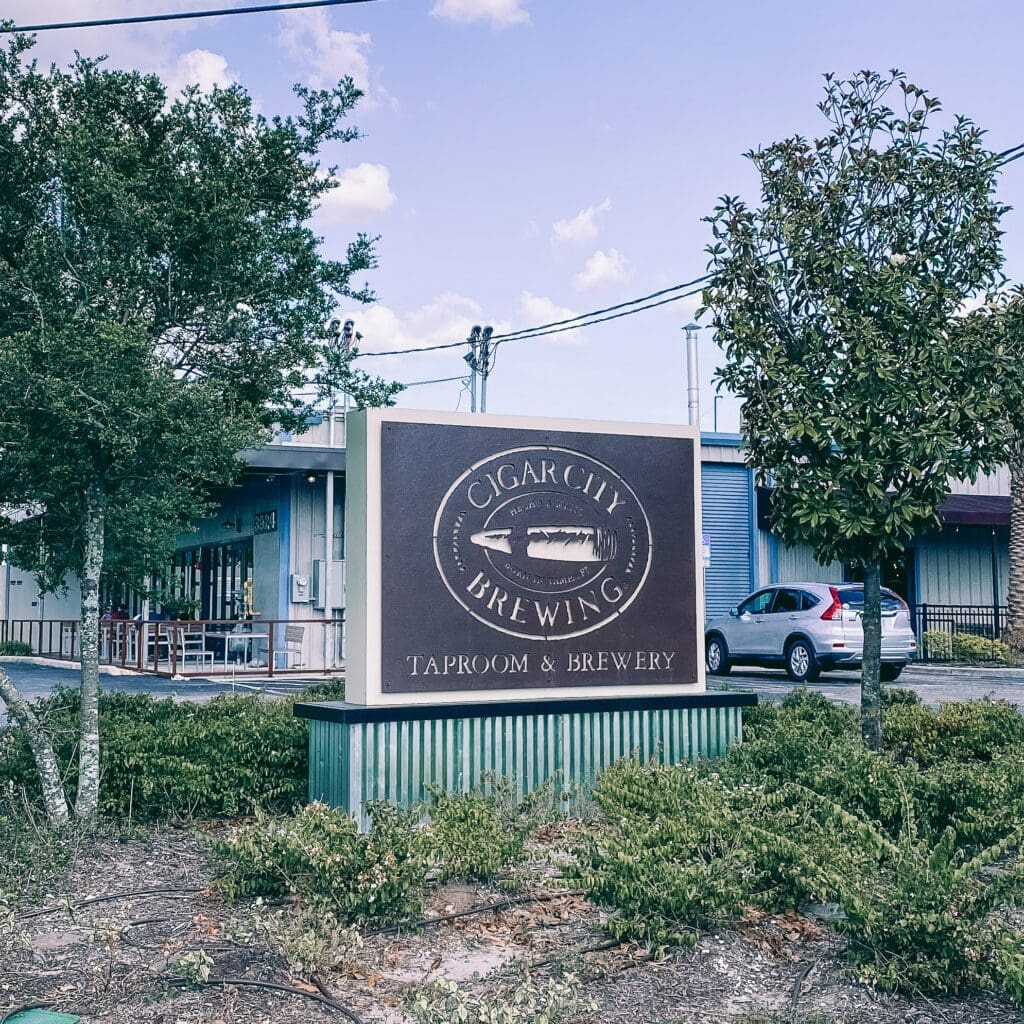 CCB's Beers
Cigar City Brewing has eight year round beers, including two renditions of a great IPA: Jai Alai and Jai Low. Jai Alai, one of the better known CCB beers, and is readily available throughout Florida. Jai Low is a lighter edition of their popular IPA, "designed with moderation in mind." 
Besides these, their year-round beers include: Florida Man Double IPA, Fancy Papers Hazy IPA (another favorite of mine), Margarita Gose German-Style Sour Ale, Guayabera Citra Pale Ale, Maduro Brown Ale, and Frost Proof Belgian-Style White Ale. This is all to say nothing of CCB's seasonal beers, of which Space Pope is my favorite, or the special releases, which offer a wide range of styles.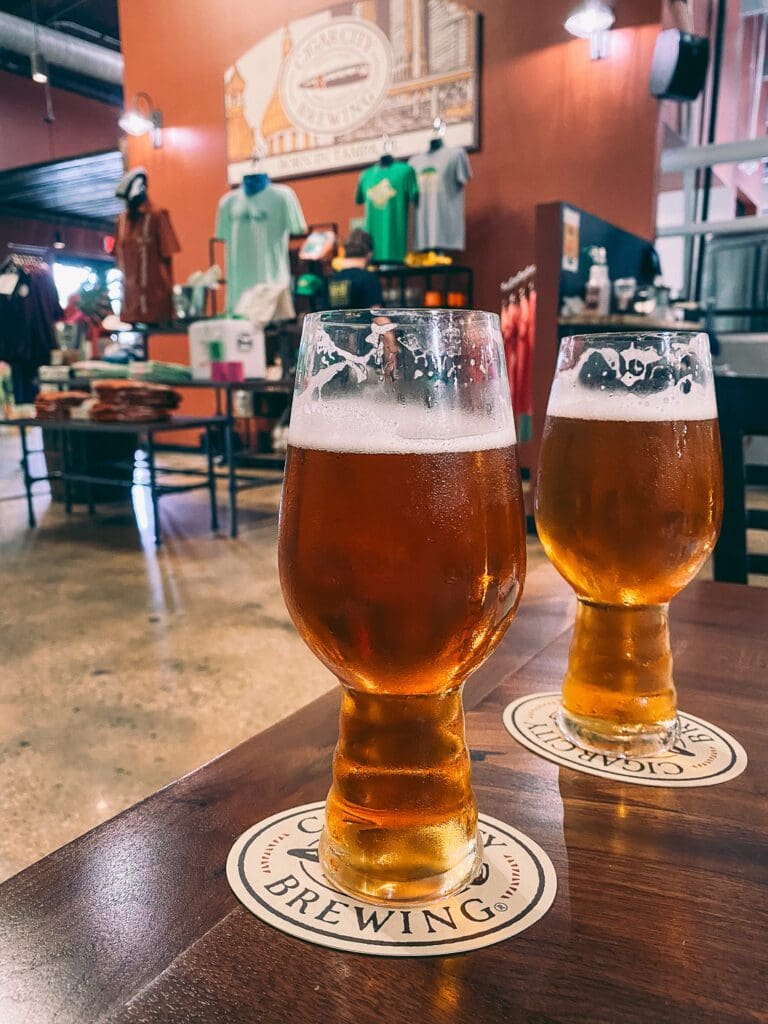 My Favorite Beers from Cigar City
Of CCB's year-round beers, Jai Alai, Florida Man, and Fancy Papers are my favorites. Lately, they've had a ton of great seasonal IPAs, though, so be sure to check those out if you're an IPA fan like myself!
VISITING CIGAR CITY BREWING
Address: 3924 W. Spruce Street Tampa, Florida 33607 (CCB also has locations in Amalie Arena & Tampa Airport)
Useful Links: Beer List | Food Menu | Instagram
Looking for more Tampa Florida brewery recommendations?
Check out my full Craft Beer Lovers' Guide to Tampa here!
*This post was originally published on January 31, 2022. It was most recently updated on February 8, 2022.