Coppertail Brewing Co.
Coppertail Brewing Co is an artsy brewery with a whimsical backstory, manifesting steampunk-oceanic style with a variety of delicious, highly-flavored beers. An established local brewery with a wide distribution, Coppertail is a must-visit for any trip to Tampa.
Kent Bailey, an attorney-turned-brewer, opened Coppertail in 2014 and the brewery has flourished on the edge of Ybor. Coppertail is one of my favorite breweries here in Tampa; it's really the trifecta as far as breweries go. They have amazing beers, a fun location, and a delicious food menu to top it all off.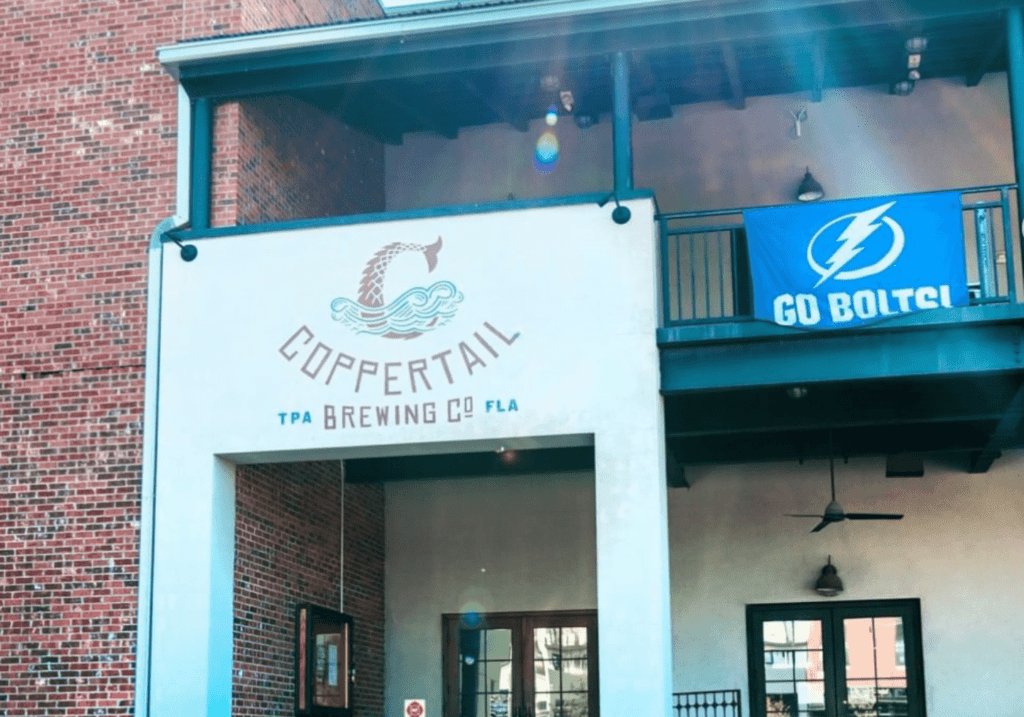 Photo Credit: Coppertail Brewing Co.
Creative Foundations for Coppertail
Coppertail is named for a mysterious sea creature, invented by the owner's daughter's imagination. Coppertail's tasting room is set in a 1920's Arturo Fuente building on the edge of Ybor. Inspired by this, the location is "decorated with old world Tampa in mind."
Overall, Coppertail offers a unique space, with two stories of indoor and outdoor seating, along with a comfortable vibe. It's great for groups or for a casual date night out. We like to stop by after a trip to Ikea (which is across the street) to decompress.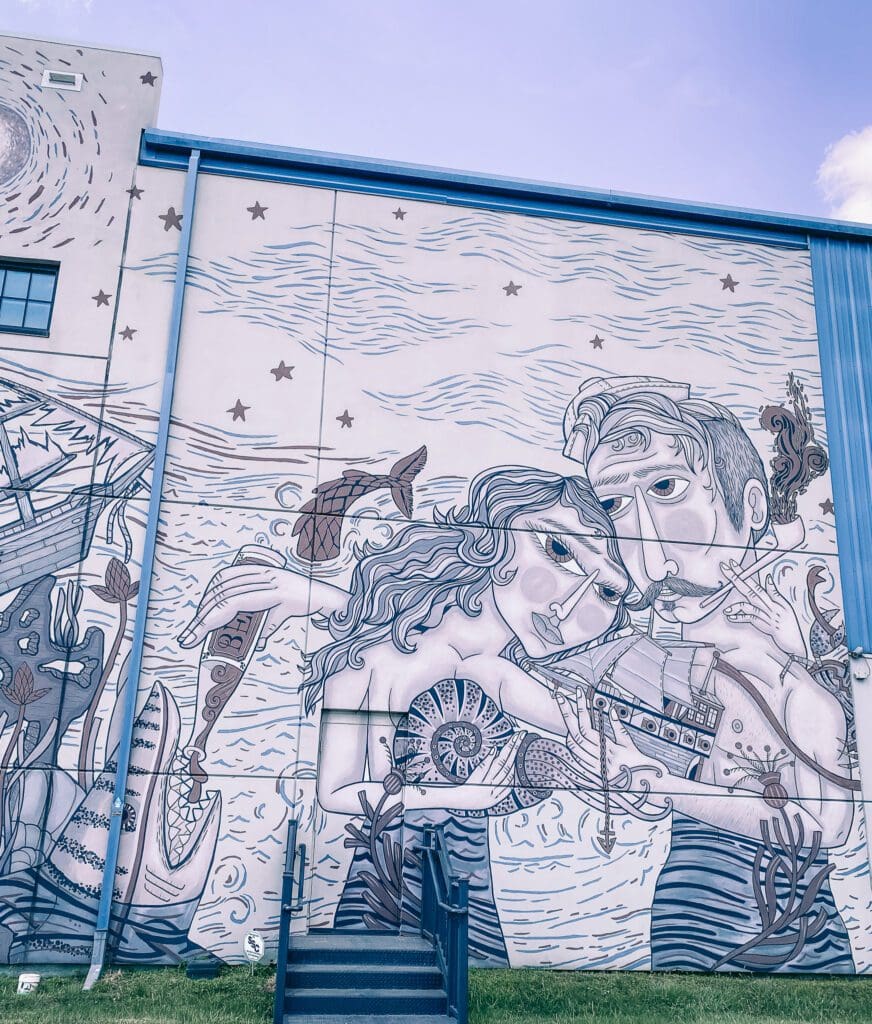 Coppertail Brewing Co.'s Core Beers & Rotating Taps
Coppertail has four core beers. Besides the core four, the brewery has approximately sixteen other taps at any given time (click here for their current tap list). The "core four" offerings include: Free Dive IPA, Dependent Pilsner, Night Swim Porter, and Unholy American Trippel Ale.
Further, Coppertail offers wine for non-beer drinkers in your retinue, as well as a large food menu.
My Favorite Beers from Coppertail
Free Dive IPA is far and away my favorite from Coppertail. This IPA is smooth, easy to drink, and quite light for an IPA. It has some fruity notes to it, and is generally popular even amongst non-IPA lovers. It is pretty easy to find around town in Tampa, as well.
When you visit, though, I urge you to test out their seasonal rotations! There have been a number of gems in these short-lived options. Plus, Coppertail does some awesome collaboration with other local breweries in town.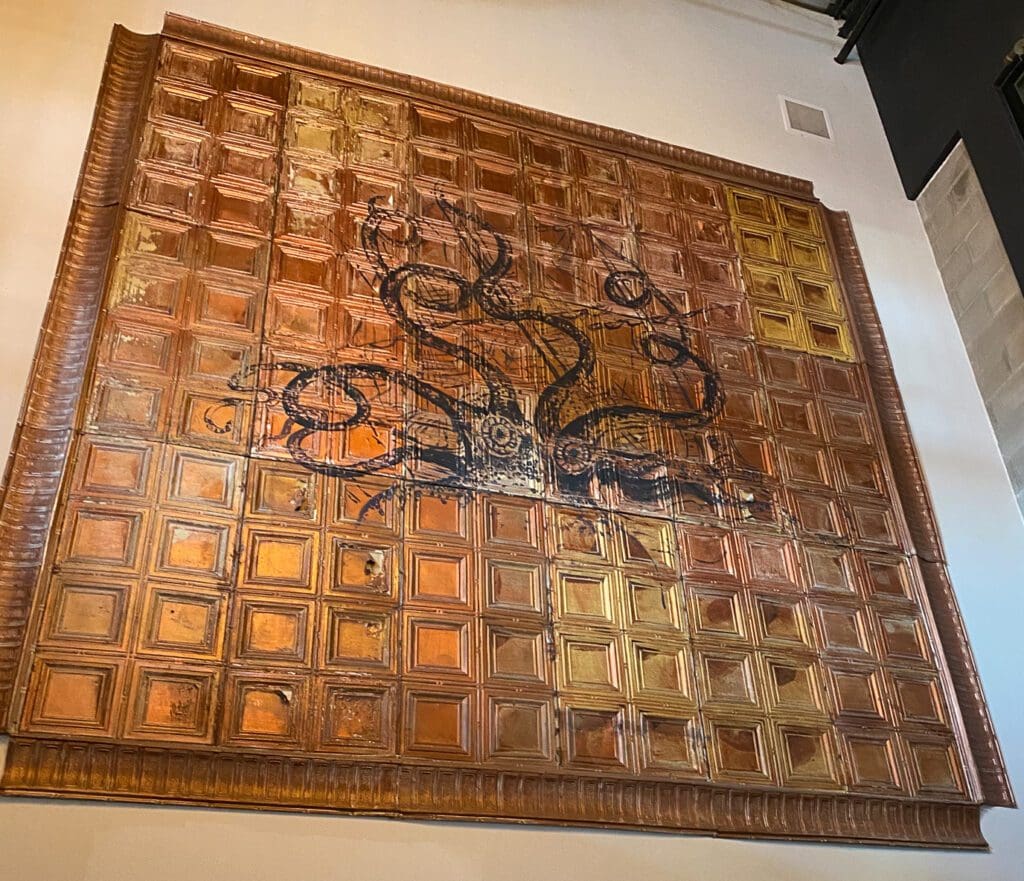 VISITING COPPERTAIL BREWING CO.
Address: 2601 East 2nd Ave. Tampa, Florida 33605
Useful Links: Website | Beer List | Food Menu | Instagram
Looking for more Tampa Florida brewery recommendations?
Check out my full Craft Beer Lovers' Guide to Tampa here!