The Cats & Coffee Curated Content Series
Welcome to the June 2022 edition of my weekly Cats & Coffee's Curated Content Series! This series features weekly short-form content round-ups of articles, videos, podcasts, and Instagram accounts that inspire and entertain me or make me think. In short, I find content that is worth your time so you don't have to! This month's Curated Content Series highlights include new historical fiction reads, a mansion house tour, and colorful feline-inspired art on Instagram.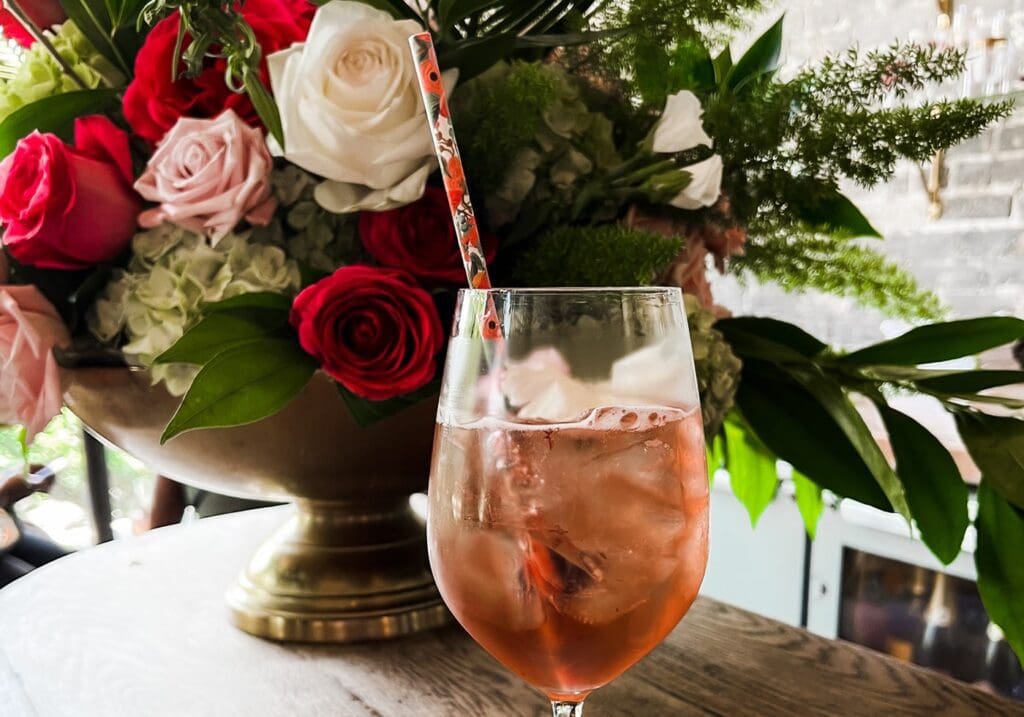 Favorite Finds of the Month

Cats & Coffee's Curated Content Series: June 28, 2022
Article: How Will Abortion Access Change? Your Questions, Answered, The New York Times
I really wanted to share some lighthearted article this week about something fun but SCOTUS had other plans. After being pretty much useless to the world on Friday following the news, I have spent the past few days trying to come to terms with the loss. If law school taught me anything, it is that fundamental rights and Constitutional law is incredibly complicated. And that's before the separation of federal versus state law really gets involved.
So, I wanted to share this primer from The New York Times answering fundamental questions about how the Supreme Court's decision to overturn Roe v. Wade, long established fundamental rights law, in case you had any of these questions yourself. I know I did. From explaining trigger laws to abortion medication delivered by mail, this page does a good job of explaining what you need to know.
Plus, it doesn't seem to be hidden behind a paywall. Apologies if it is (and if it is, NYT really should get rid of that).
See the full question and answer guide How Will Abortion Access Change? on The New York Times here.
For more reproductive health resources, be sure to check out the following sites:
YouTube Video: Bernadette Banner | Redesigning Historical Romance Novel Covers to be Actually Historical
Ok, that article is heavy, so I'm sharing lighter entertainment here and with my Instagram of the week. My must-watch YouTube Video this week features one of my favorites — Bernadette Banner — redesigning the steamy cover of romance novels to reflect their actual historical times. Snark, impressive drawing, and tartan facts abound in this quick video. Enjoy it here:
Click here to peruse more favorite videos from Bernadette Banner
featured in previous Curated Content Series.
One of the best parts of Instagram are the good meme accounts. And Classic Jane Austen is a good meme account. Classic Jane Austen pairs images from renowned Jane Austen film adaptations with humorous and "bookish nonsense." Fans of the author's work are sure to enjoy! The account pretty much speaks for itself, so I'll just take the opportunity to share a few of my favorites:
Cats & Coffee's Curated Content Series: June 22, 2022
Article: The Organization of Your Bookshelves Tells Its Own Story, Leslie Kendall Dye for The Atlantic
According to Leslie Kendall Dye: "The complexity of the human heart can be expressed in the arrangement of one's books." I wholeheartedly agree. Since childhood, I've cherished my ever-growing library. My collection features mostly books I've enjoyed, but also those I've endured — trophies of perseverance or liberal arts class experiences that have shaped my world view. So, when I came across this piece on The Atlantic, I knew I had my must-read article picked out for the week.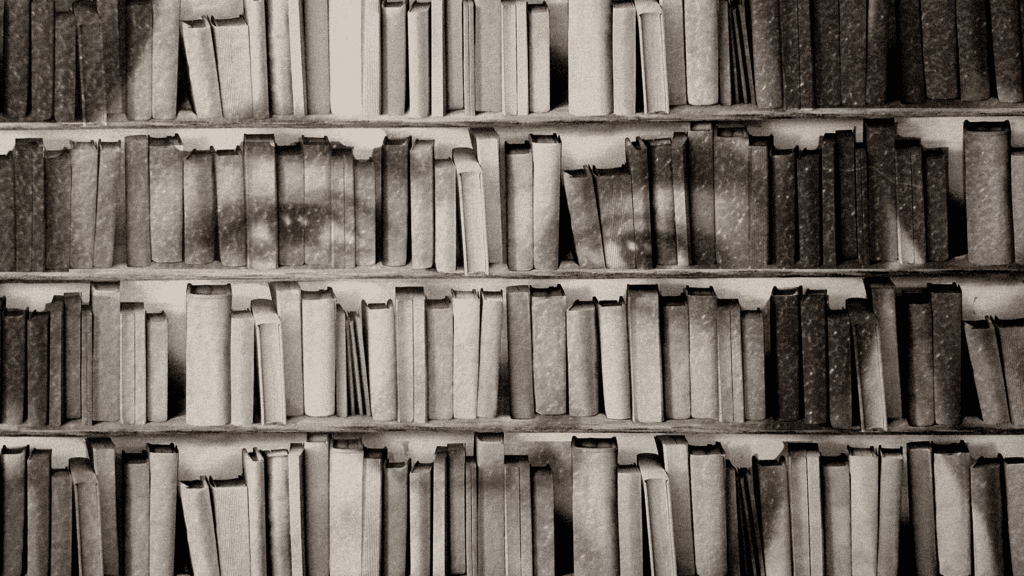 Photo Credit: Getty, The Atlantic
Crafting a tapestry in words, Dye describes her relationship with books, developed in part from her father's proudly-extensive collection. The article is a beautifully written memoir to the meaning we attach to personal libraries. To close this out, I wanted to share one of my favorite snippets from the piece:
Inside this paper universe, I find sense within confusion, calm within a storm, the soothing murmur of hundreds of books communing with their neighbors. Opening them reveals treasured passages gently underlined in pencil; running my hand over the Mylar-wrapped hardcovers reminds me of how precious they are. Not just the books themselves, but the ideas within, the recollections they evoke.
Read The Organization of Your Bookshelves Tells Its Own Story by Leslie Kendall Dye for The Atlantic here.
YouTube Video: Tudor Historian Joanne Paul Breaks Down Tudor Films & TV Shows | Penguin Books UK
I came across this YouTube video the other week and quickly fell down a rabbit hole of historians breaking down films and shows (a rabbit hole that I highly recommend). This particular video from Penguin Books UK covers many of the most popular and well-known Tudor films and tv shows, including my favorite, Mary Queen of Scots (2018). While videos like these can easily turn catty or unnecessarily high-brow, Joanne Paul does a great job balancing the goal of illustrating history with the confines and realities of film and tv as a medium.
For example, it's a pet peeve of many (myself included) that films often show Mary Stuart and Queen Elizabeth I meeting in real life. The queens never met, but did exchange many letters over the years. Paul notes that, while technically inaccurate, developing a meeting between the two queens is likely a more compelling scene than various letter-writing montages.
If you've ever dreamed about dropping everything and moving to the French countryside, then this account is for you. Jamie Beck is a writer and photographer living in Provence. Originally based in Manhattan, Beck left for Provence for a year, fell in love, and decided to stay.
Beck has photographed some of the biggest brands in the world, including Chanel, Donna Karen, and Oscar de la Renta. I came across her photography after she had moved to France, where she had her first daughter, Eloise. Now, her Instagram is full of beautiful flowers, Provençal imagery, and a smattering of beauty and style.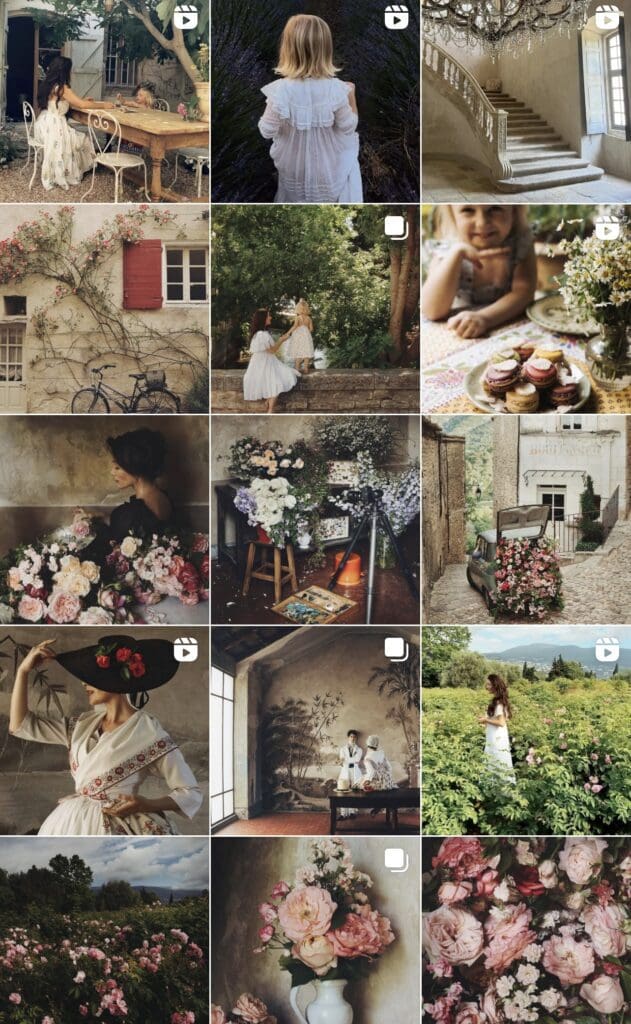 If you find yourself wishing that your life could look like a pre-Raphaelite painting, I highly recommend giving Jamie Beck a follow on Instagram. She has a book coming out soon about her experience moving to France called An American in Provence. Besides this, Beck also has a variety of products available for sale featuring her iconic floral photography.
Cats & Coffee's Curated Content Series: June 15, 2022
Article: 15 Natural Sleep Aids to Help Give You the Best Rest of Your Life, Marilyn La Jeunesse for Glamour
Any time stress wells up in my life, I find it difficult to get to sleep. And feeling tired the following day certainly doesn't help with stress levels. Overall, life just seems seems to go better for me when I manage to maintain a regular sleep cycle. That's why I wanted to share this article from Glamour all about how to fall asleep and stay asleep naturally.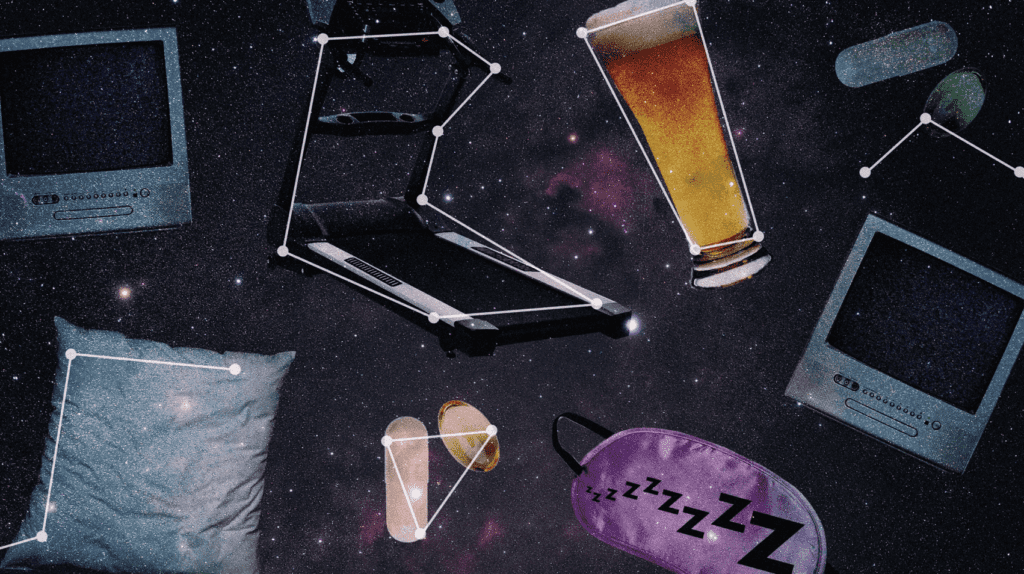 Photo Credit: Design by Channing Smith
Some of the suggestions in this article aren't exactly ground breaking. We all pretty much know to avoid stimulants like coffee or soda, and that lowering lights can help us start to mellow out.
However, there were a few suggestions that surprised me. In particular, the recommendation to avoid brisk exercise right before bed stood out to me. It makes sense when you think about it, I guess, that such workouts can "stimulate the brain's 'wake' function." Similarly, I was surprised to learn that a warm shower or bath before bed can help trigger a sleep cycle. Again, this is one of those things that makes sense, but I hadn't necessarily drawn a full correlation between the two besides it simply being relaxing.
Read 15 Natural Sleep Aids to Help Give You the Best Rest of Your Life by Marilyn La Jeunesse for Glamour here.
Podcast: The Argyll Scandal | Noble Blood
I recently binge watched A Very British Scandal with Claire Foy and Paul Bettany, so I was interested to hear Dana Schwartz's take on the infamous Argyll divorce scandal. Overall, the podcast episode did a really good job highlighting the good and bad in each of the players. Schwartz was careful to remind listeners that people are never all-good or all-bad, and this scandal definitely proved that. All in all, an interesting retrospective into the not-too-distant past.
Listen to The Argyll Scandal from Noble Blood here.
If you're interested in history, be sure to check out my five favorite historical podcasts here!
The Instagram bio says it all: @scotlandmagic is "a castle chasing, landscape admiring, faerie finding, Scotland enthusiast." Sharing photo and video highlights of trips around Scotland, as well as stylized photo shoots, @scotlandmagic is aptly named and wanderlust inspiring.
The artist behind the account, Gabby Secomb Flegg, is a talented photographer and videographer with an eye for natural wonder. I love her use of colors and contrast to really highlight the magic of the Scottish landscape. Plus, it doesn't hurt that she often shares great Scottish animal photos like this one!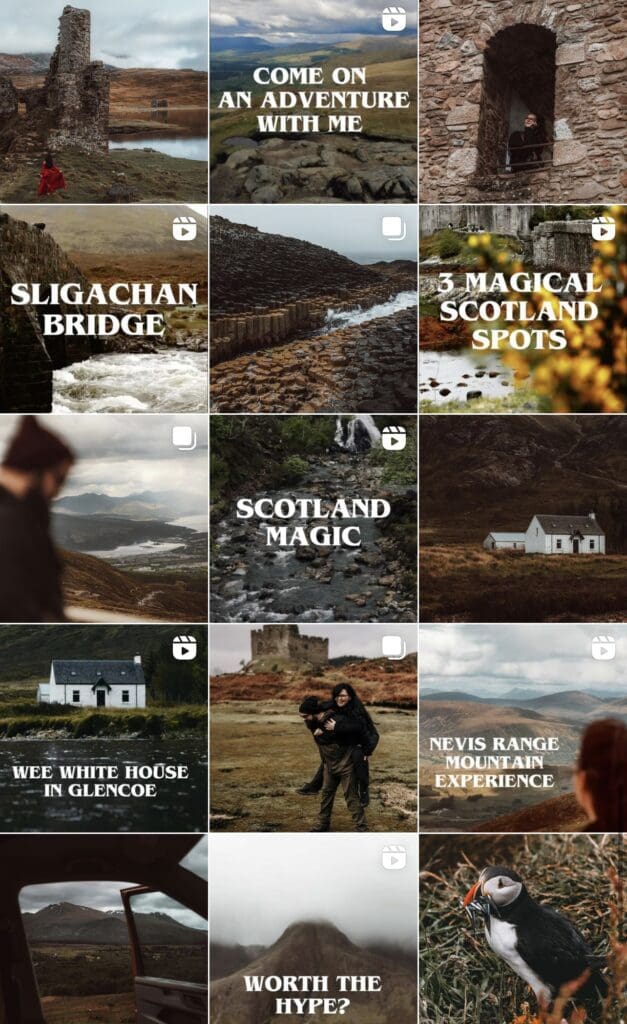 If you're a Scotland lover like myself, you're definitely going to want to give @scotlandmagic a follow. Don't forget to follow the artist behind the account, as well! You can find Gabby Secomb Flegg's personal account, @ambedophotography, here.
Cats & Coffee's Curated Content Series: June 8, 2022
Article: How the Internet Turned Us Into Content Machines, Kyle Chayka for The New Yorker
There are many pros and cons to the internet and, more specifically, to social media. I am someone who does genuinely enjoy social media, but the "infinite scroll" has been getting me down lately. As many other writers and creators will likely echo, algorithmic changes and app-design updates can make users feel like they're in a "brutal race to the bottom."
In this New Yorker article, Kyle Chayka analyzes the development of "content machines" on social media. Chayka delves into two recent publications on the topic as well, which share deep insights: Content by Kate Eichhorn and The Internet Is Not What You Think It Is by Justin E.H. Smith.
Read How the Internet Turned Us Into Content Machines by Kyle Chayka for The New Yorker here.
YouTube Video: Queen Elizabeth's 19 Most Iconic Looks From 1932 to Now | Life in Looks | Vogue
I couldn't let the Platinum Jubilee pass without a little fanfare. Fashion is one aspect of history and social evolution I am particularly interested in, so this Life in Looks from Vogue was the perfect video to feature this week.
I first came across Ally Crowley-Duncan on TikTok and was blown away by her quick performance videos. Ally the Piper plays, as you might have guessed, the bagpipes. As someone with basically no musical talent, it is quite mesmerizing to watch Ally play any type of music on this mind-blowing instrument.
Whether you're into traditional folk music or more contemporary songs, Ally Crowley-Duncan has something for everyone. I particularly love the Celtic Women rendition (featured above) she did a few weeks back. She also takes on contemporary musics with bagpipes, like this Rolling Stones cover.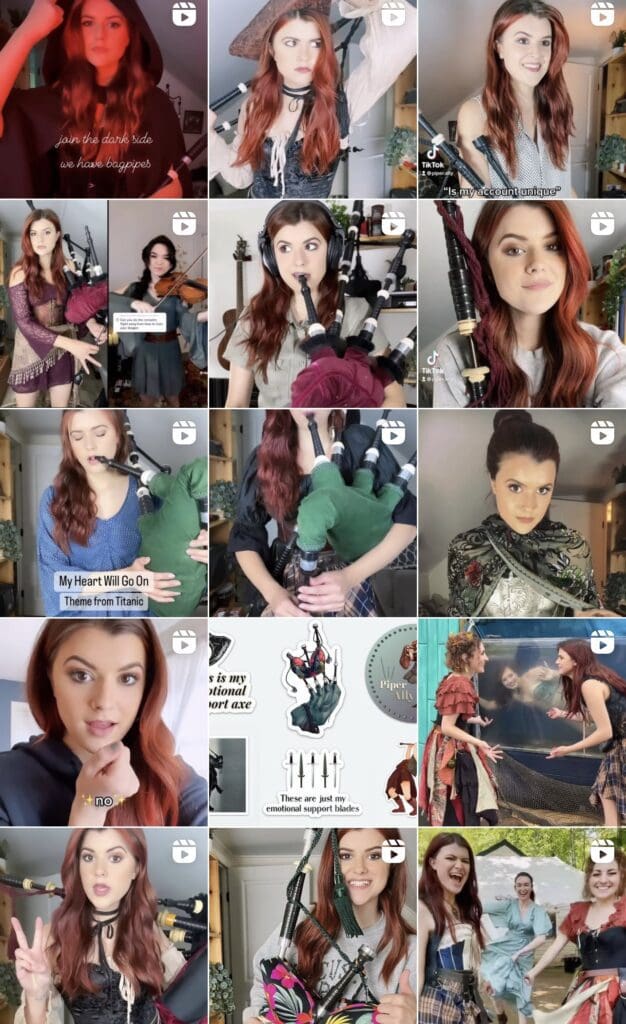 Give Ally a follow on Instagram for more bagpiping fun, and be sure to check out her Amazon storefront for all the Scottish cosplay inspiration!
Cats & Coffee's Curated Content Series: June 1, 2022
Article: Historical Fiction: Once Upon a Time, Things Also Weren't So Great, Alida Becker for The New York Times
Alida Becker shares a dozen books on her radar for new historical fiction. Becker begins her list by describing her "generous" definition of historical fiction:
Much more than an imaginary escape into bygone times, the best examples can reveal how people and places have changed (or not), letting us see the concerns of our fractious present through the prism of the past. 
While the article is worth reading through for the robust descriptions Becker offers, I must admit I am most drawn to two of the featured novels. First, Our Kind of People by Carol Wallace features a debutante season, Manhattan elite, and frissons of uncertainty. Second, Lee Kravetz's debut novel, The Last Confessions of Syliva P., ticks all of my women's-history-loving boxes.
Read Alida Becker's guide to new historical fiction, Once Upon a Time, Things Also Weren't So Great on The New York Times here (without a paywall!).
P.S. If you're looking for more great options beyond
the new historical fiction books listed in the NYT round up,
be sure to check out my guide to the best fiction books for history lovers here!
YouTube Video: Living In A $22 Million Mansion For A Day | The Try Guys
We've been on the housing market for a few months now. It's a wild ride, to be sure, and figuring out what we can and can't afford is one of the more frustrating uses of math I've found as an adult. So, it's kind of fun to throw all that out the window and take in the Try Guys' dream mansion takeover for 20 or so minutes. In this video, they tour and spend the day in a $22 million dollar mansion, full of crazy colors, expansive art, and many, many bathrooms:
P.S. if you are planning on moving (to a $22 million mansion or otherwise 😹)
be sure to check out my moving guide here!
I love cats and I love witchy stuff, so I was pretty immediately drawn to Ilustratorium Sara Szewczyk on Instagram! Creating illustrations that tell stories, Sara Szewczyk embraces a colorful, earthy theme with pops of jewel tones. Most of her art focuses on an adorable little black cat, but other cats and critters make cameos from time to time, as well.
Szewczyk also shares her artwork as prints and stickers through her Etsy shop. I am particularly drawn to this "Happiness Potion" print, along with this set of cat terrarium stickers! Both would go quite well in my office, so I'll have to keep an eye on these.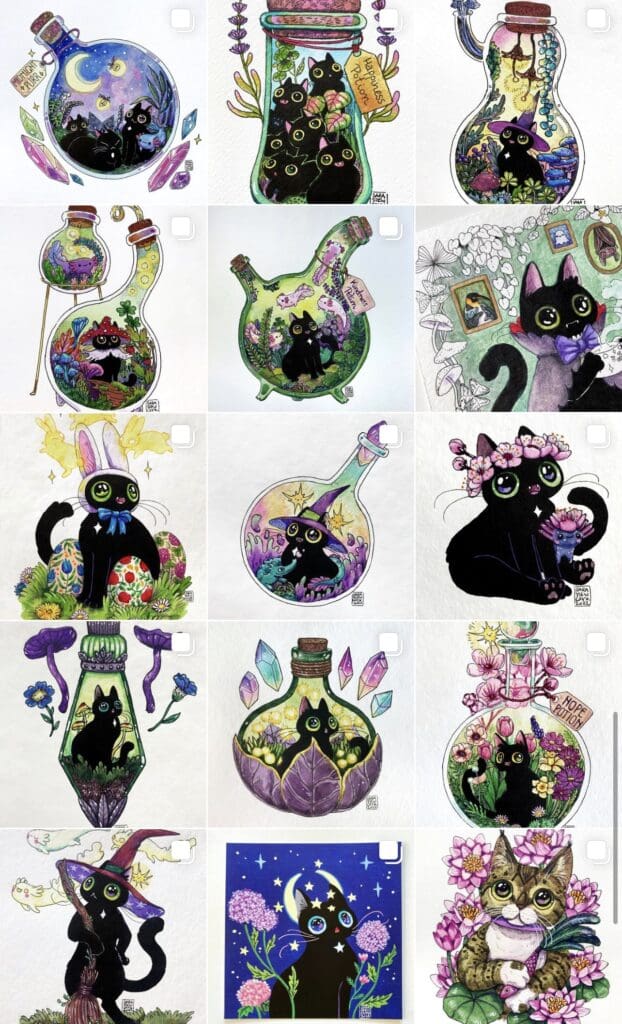 Definitely give @ilustratorium.sara a follow and support her adorable and detailed artwork! Be sure to check out her full Etsy shop here, including a Tattoo Ticket option, which is a great way to support the artist!
---
Want more great finds like these?
Explore the May edition of my Curated Content Series for more great reads, listens, and Instagram accounts to follow.