New Products from Sephora Collection
Promising "Really Good Beauty" at a "Really Good Price," Sephora Collection is living up to these goals. You might have seen Sephora's official brand in the stores before, and if you haven't tried them out yet, I highly recommend them. I've used a couple products from Sephora Collection in the past (specifically, this powder which I liked), so I was so excited when they reached out to me about trying some of their favorite products!
Here, I'll be sharing some details about six Sephora Collection products: (1) the Microsmooth Multi-Tasking Baked Face Powder, (2) the 12 Hour Contour Pencil Eyeliner, (3) the Smooth + Blur Primer, (4) the Sephora Collection Makeup Setting Spray, (5) their Vegan False Eyelashes, and (6) the Sephora Collection Pro Powder Brush #50.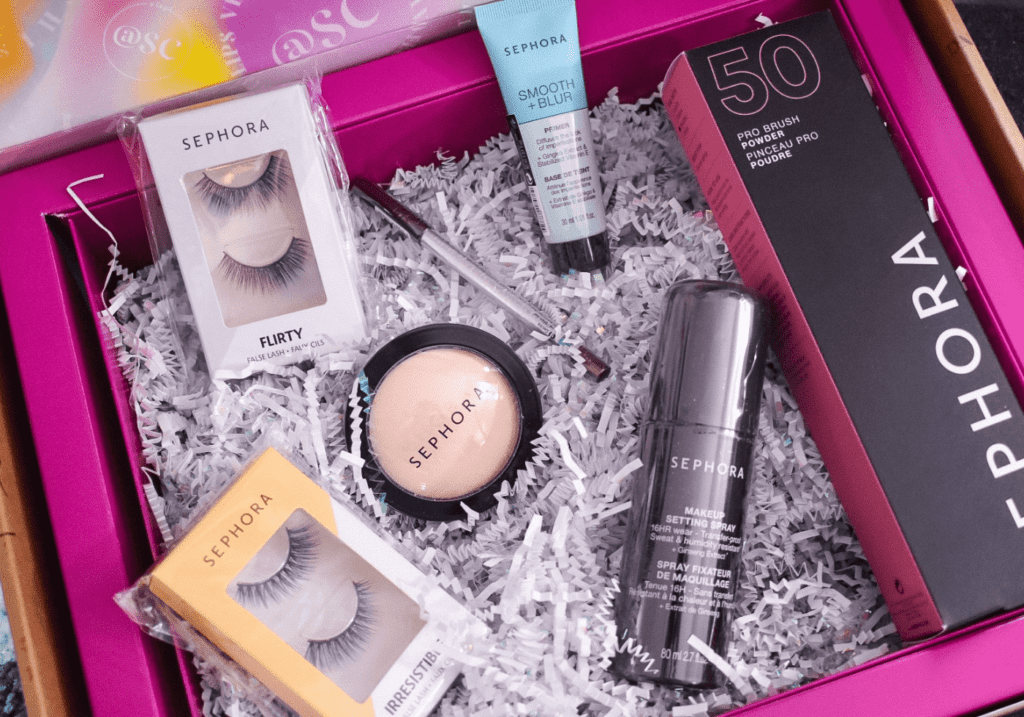 Powders & Foundation Products
Of the six products I tested out for Sephora Collection, I was most excited for the Microsmooth Multi-Tasking Baked Face Powder. I'm always looking for a quality powder that offers light coverage and shine control at an affordable price. The Microsmooth Multi-Tasking baked Face Powder achieves those goals, all while sporting vegan ingredients.
This baked foundation costs $20 and currently comes in 15 colors. It's a lightweight powder that you can use with or without a tinted moisturizer or primer, depending on the coverage you're seeking. Apply it with the PRO Powder Brush #50 — a vegan brush mad with sustainably sourced materials — for the perfect amount of coverage.
The Microsmooth powder pairs so well with the Smooth + Blur Primer, which reduces the appearance of pores without feeling too heavy. It has a tint to it, but seems to blend into most skin tones. With this, though, I found less is more; you don't need too much in order to achieve the desired results!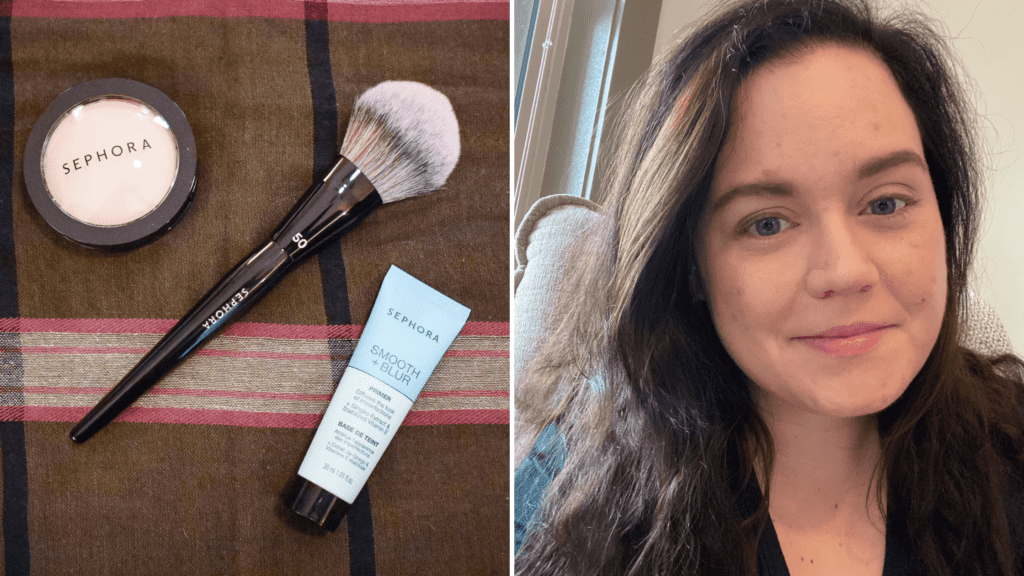 Microsmooth Multi-Tasking Baked Face Powder | PRO Powder Brush #50 | Smooth + Blur Primer
Eye Makeup, Accessories, and Finishing Spray
I'm not an aficionado of false eyelashes, but I was excited to see that the two sets that Sephora Collection sent me were both vegan and reusable. They come in eight styles ($10 each). I was gifted the Flirty and Irresistible styles. The former offers a more even lash curl while the latter is definitely more dramatic. They take some getting used to, and I'm not the best at applying them yet. But, since they're reusable, that's not a big deal.
I really enjoyed the 12 Hour Contour Pencil Eyeliner from Sephora Collection. This $11 eyeliner pencil comes in 21 colors, with different finishes, and promises up to 12 hours of intensely pigmented wear. I tried the Cocoa Shimmer Finish eyeliner and found it was easy to use and long-lasting, but also washed off cleanly with my usual face wash. The brown is a nice neutral, and I paired it with a mild shimmer eyeshadow just to even the look out.
Lastly, I really loved the Sephora Collection Makeup Setting Spray. The spray came in a generous 2.7 oz bottle (retailing for just $12) and is made with vegan ingredients. I found the spray to be lightweight and refreshing, and just a couple sprays sufficed to cover my face evenly. Sephora Collection suggests applying the spray to makeup brushes before applying powder and liquid products to set the formula in place.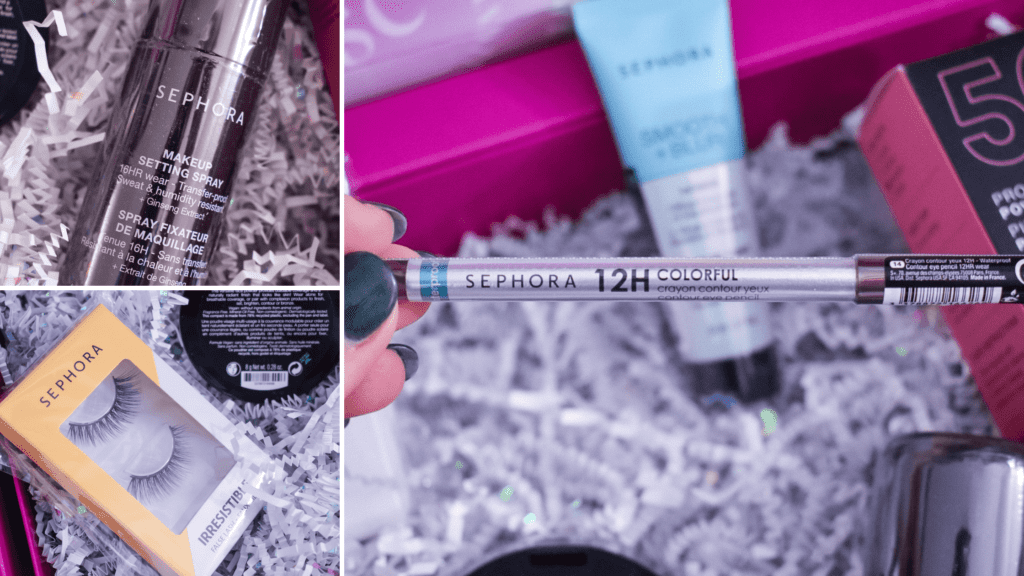 Makeup Setting Spray | Vegan False Eyelashes | 12 Hour Contour Eye Pencil
Shop Sephora Collection
Sephora Collection offers almost four hundred products, ranging from makeup to haircare, bath and body to fragrance. They currently have a Buy More, Save More promotion with up to 20% off four or more products. Shop the full Sephora Collection line here!
Looking for more beauty and skincare recommendations?
Explore my library of beauty articles here!
*Thank you again to Sephora Collection for gifting me these products to try out! They were gifted without requiring a public review. The opinions expressed here are my own. This post contains affiliate links, meaning when you click and shop the products, I may receive a commission at no extra cost to you. For more information about this, please visit my about page here.