South Tampa's Yummy House China Bistro
A feast for the senses, Yummy House China Bistro is a unique experience from the moment you pull up to the restaurant. The exterior of the building is covered in a captivating mural by husband-wife muralist team, Illsol, and the interior is decorated by interior designer Charlie Shiller, who also worked on the eclectic Coppertail Brewery. As for the food, there's a reason Yummy House was voted "Best Asian Cuisine" by Tampa Magazine. I have visited the Yummy House South Tampa restaurant a handful of times now, and have enjoyed each experience!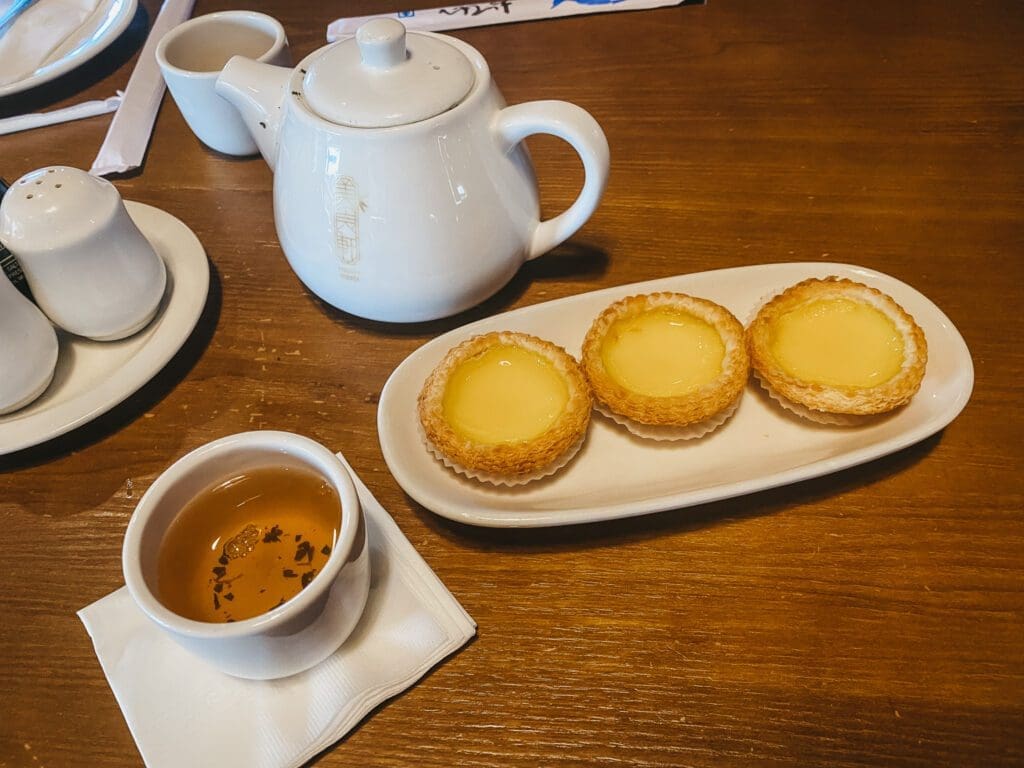 Dim Sum at Yummy House
In all, the Yummy House Dale Mabry restaurant offers a huge variety of delicious dishes for extremely reasonable prices. For example, I joined a friend for lunch and split seven small plates from the specialty Dim Sum menu. Our bill combined, including hot tea and a Diet Coke, was under $40 before tip.
Please note, though, Yummy House's Dim Sum is only available from 11 AM to 2:30 PM, so be sure to stop by in those hours for this specialty menu!
Jasmine tea (left) and the Hong Kong Style Egg Tarts — both were delicious!
As this was my first dim sum experience and, for a moment, I almost found the vast options overwhelming! However, the menu offered pictures of the dim sum options, along with portion sizes, which was very helpful. Overall, there is a variety of meat-based, pescatarian, and vegetarian options. I found that the dim sum menu truly has something for everyone.
My favorite dishes were the Stuffed Tofu (pictured on the left) and the Steamed Rice Roll Crullers (square dish in the middle image). Both were so unique and unlike anything I had eaten before! Besides these, I really enjoyed the Stuffed Taro with Shrimp (pictured on the right) and the crispy Fried Sesame Balls (top plate in the middle image).
Visiting Yummy House China Bistro in South Tampa
Address: 302 N Dale Mabry Hwy, Tampa, FL 33609
Dim Sum (Lunch) Hours: Mon-Sun – 11 AM – 2:30 PM | Dinner Hours: Mon-Sun – 5 PM – 9:30 PM
Useful Links: Website | Dim Sum Menu | Full Yummy House China Bistro Menu
---
Looking for more great Tampa recommendations?
Explore my Tampa City Guide here!
*This post was originally published on August 23, 2021. It was most recently updated on September 30, 2021.