Shadow on the Crown
By Patricia Bracewell
Narrated by Katie Firth
Book 1 of the Emma of Normandy Trilogy
First, a Brief Introduction on Audible
Audiobooks and podcasts have pretty much replaced playlists and the radio for me. Lately, I had been catching up on new podcasts, in part in order to build up my Audible credits. I blew through my last few credits, you see, because I find myself listening to whatever I'm "reading" whenever I can. 
Audible has a pretty good selection of audiobooks. Sometimes, I question whether it's really as robust of a selection as it could be, since I've pretty much exhausted their selections on Mary Stuart and early Celtic and Scottish history. But, I suppose, historical niches aren't necessarily the platform's primary concern. 
So, bearing that caveat in mind, Audible really does have a good selection of books, especially historical fiction.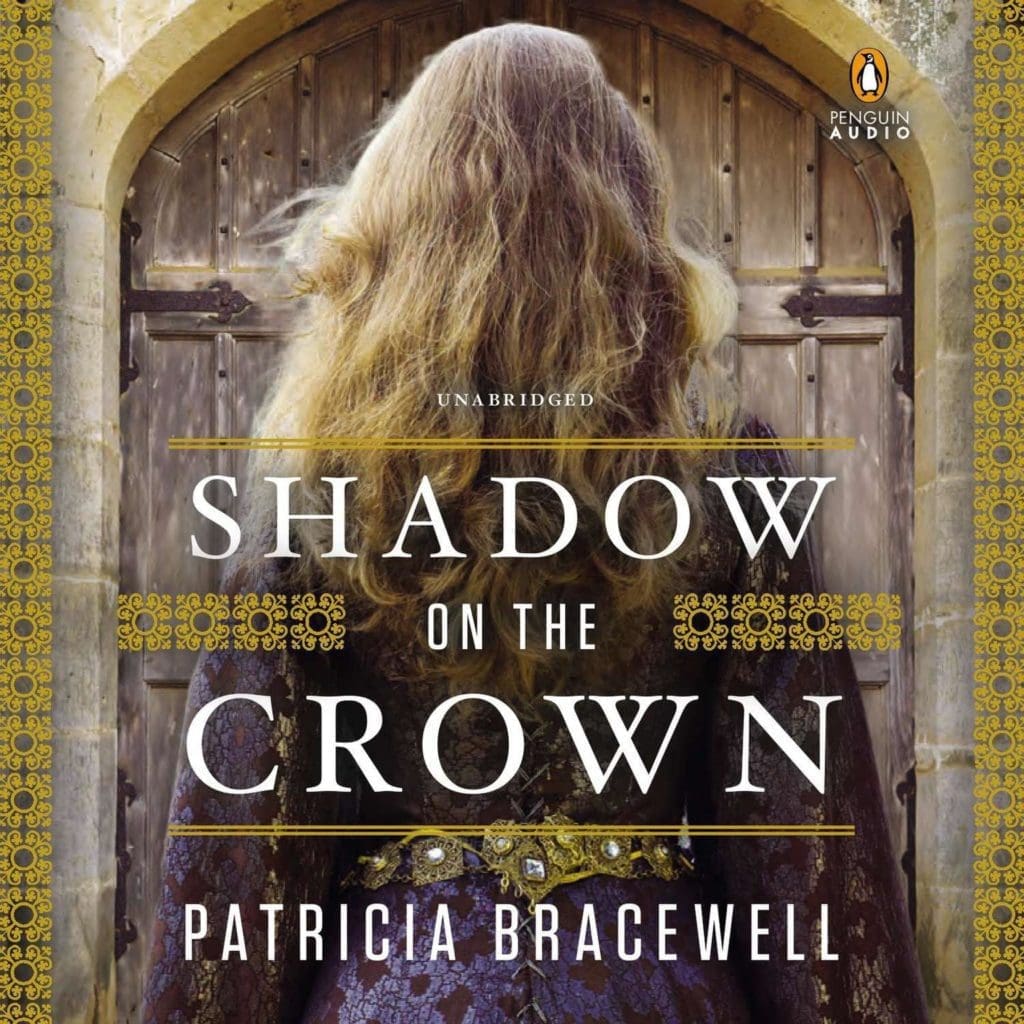 Branching Out into the Emma of Normandy Trilogy
I stumbled upon Shadow on the Crown as a recommendation from the website. I hadn't heard of Patricia Bracewell before, but the description was interesting enough. At first, I didn't realize it was part of a trilogy – I guess I missed that detail in the description – but realized it must be part of a series while I was listening to it. 
Historical Fiction: Accurate or No?
Before I get into whether or not the book is authentic and accurate or not – my answer there is pretty lackluster – I should note that the book was entertaining enough that, even if it was not quite true to history, I wouldn't really mind. 
The story covers the years of 1002 through 1005, so the historical record is limited, regardless. Bracewell quotes from the Anglo-Saxon Chronicle periodically, meaning the story follows the larger pattern of history at the least. 
As much of a history fan as I am, I know very little about the turn of the first millennium. My early English and British history knowledge pretty much starts in earnest around the Battle of Hastings in 1066, and even that's a stretch (Tudor England, on the other hand, is a different story). 
Since I came into the book lacking background information, I found myself a little frustrated throughout that I wasn't sure what was true and what was embellished. That's certainly not a fault of the novel itself or of its author, but simply the lens I bring to historical fiction reading. The positive of all this, though, is that it's making me want to learn more about this era on my own.
Based on the author's website, she seems to be well-versed in early medieval history. Bracewell's background is pretty refreshing, as she came to writing history after teaching English literature. Her various blog posts about Emma of Normandy (and other historical figures) are pretty illuminating.
A Note on Naming
This book follows Emma of Normandy as she crosses the Narrow Sea between France and England to marry King Athelred – affectionally known to history as Athelred the Unready. Some of the characters referenced will likely sound familiar to fellow fans of The Last Kingdomand Vikings. 
The characters may also sound familiar because many of the names are incredibly similar – typical, for the time. For example, Athelred had a whole slew of children, including Athelstan, Ecgberht, Edmund (easy enough), Eadred, Eadwig, Edgar, Eadgyth (an early spelling of Edith), and Alfgifu, among others. To make matters worse, while Bracewell seems to have adopted the easier spelling – Athelred, for example, instead of Æthelred – the sons of Athelred all had the title of Ætheling. Athelstan Ætheling certainly has a lot of vowels in it. 
While part of me thinks it would have been easier to keep track of who was who if I had read the physical book itself, the narrator did a great job of pronouncing and enunciating names. 
Female Led Drama with Relatable Characters
Overall, while the book covers a span of years with a variety of characters (like I mentioned, many with similar names), it really focuses on a few key players: Emma, Athelred, Athelstan, and a handful of ladies in waiting and servants. 
The characters are well developed. Certainly, Bracewell certainly had to create a lot of the female histories, since historical records tend to leave out even royal women from this era, much less Emma's Norman nursemaids. The stories are believable and realistic. Bracewell paints a detailed picture of both the socio-political atmosphere – particularly, of its uncertainty — of the English court around Emma and the household which Emma comes to run. 
The Book Ended Rather Abruptly
Were this not a part of a trilogy, I would be pretty disappointed with the ending. While the book does not quite end on a cliffhanger, it's not an entirely satisfying close. In fact, had music not come on to signal the end of the book, I probably would have thought the Audible app paused itself. 
This was probably a pretty smart move on Bracewell's part, though, because I'm about to go buy book 2 of this trilogy. 
---
Read more about Shadow on the Crown here. 
New to Audible? Get the details and sign up here!
---