Cat Beds That Cats Actually Use
When I adopted Louis, I bought an adorable pink and white chenille plush pet bed thinking he would use it. Clearly, I was new to the cat world. He had no interest. However, as time went on, I came across a few cat beds that cats actually use. We have a few tried and true favorites in our house that come King Lou & Co approved for your furbaby.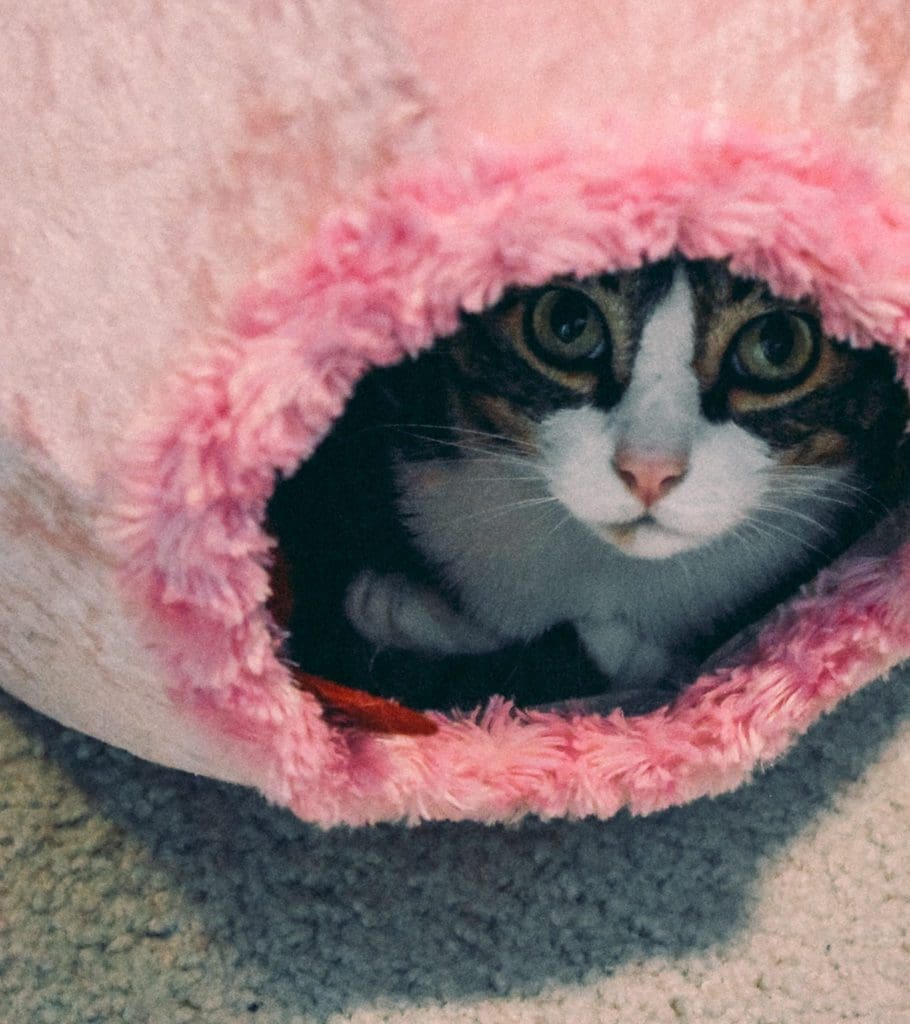 The First Cat Bed My Cats Actually Used
After the original pink bed, I didn't buy Louis any pet beds for a while. He didn't need one, anyway; he always slept on my bed and the couch.
However, a couple years ago, a friend of mine sent me a heated bed for Louis. The heated bed was a game changer, and Louis took to it pretty quickly. It remains one of the favorite hang outs in our home, and I even got a second one because the original one was so popular.
It might seem a little odd that a Florida cat would want a heated bed. In reality, cats just love to be cozy, and the heated bed offers a gentle warmth that they just adore. Pair it with one of my handmade Critter Crafting Cat Mats and some catnip toys and they're set for life.
Finding Beds My Cats Actually Use
I ordered a second heated bed, as I mentioned, along with a couple for friends and family. In this process, I found a comfy memory foam pet bed to try.
The memory foam bed doesn't heat up or cool down — it's just a bed. The cats were…less than enthused at first. I moved the memory foam bed from Gainesville to Fort Lauderdale for the summer, back to Gainesville for school, and then into our current place.
About a year and a half ago, my cats decided they loved the memory foam bed. It's lucky they showed interest when they did, because I had planned on giving it away.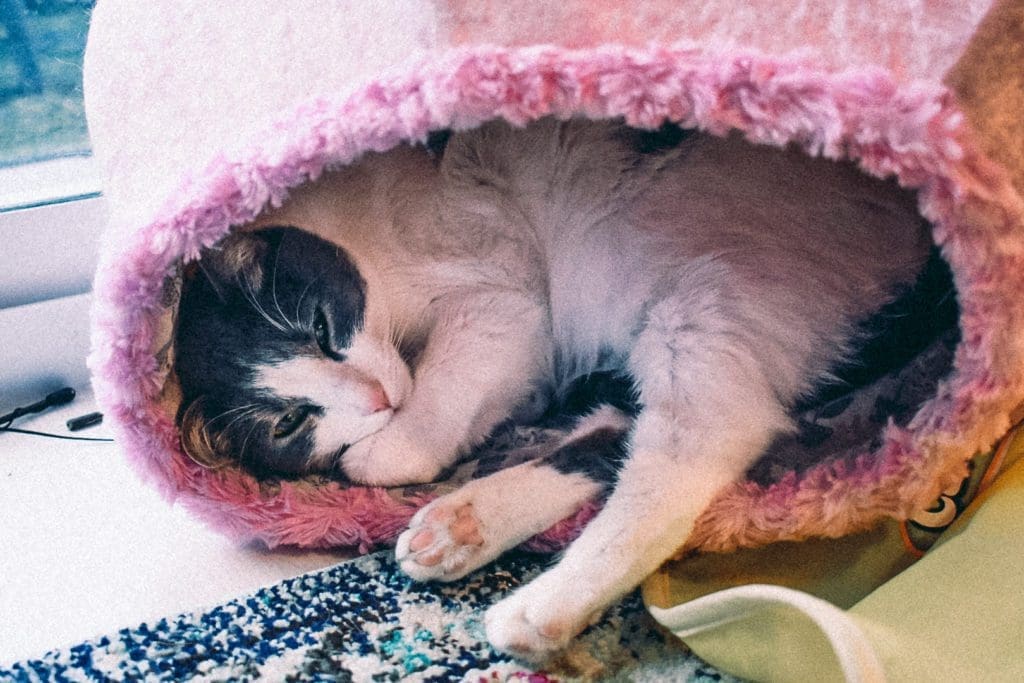 Then there is, of course, the Cat Ball. If you're involved in the Instagram cat community, chances are you've seen one of these beds before. I thought these were so cute that I didn't even care if Louis didn't use it — I wanted it and would be happy with just one picture of him in it. (Spoiler alert: we now have three.)
---
The Cat Bed Winners
The Heated Bed Variety
The K&H Thermo-Kitty Cuddle Up is the absolute winner. Like I mentioned above, we have two. One stays in the living room permanently, the other is in the office on a cat tree. Olivia sometimes like these, but Louis and Emory are the biggest fans.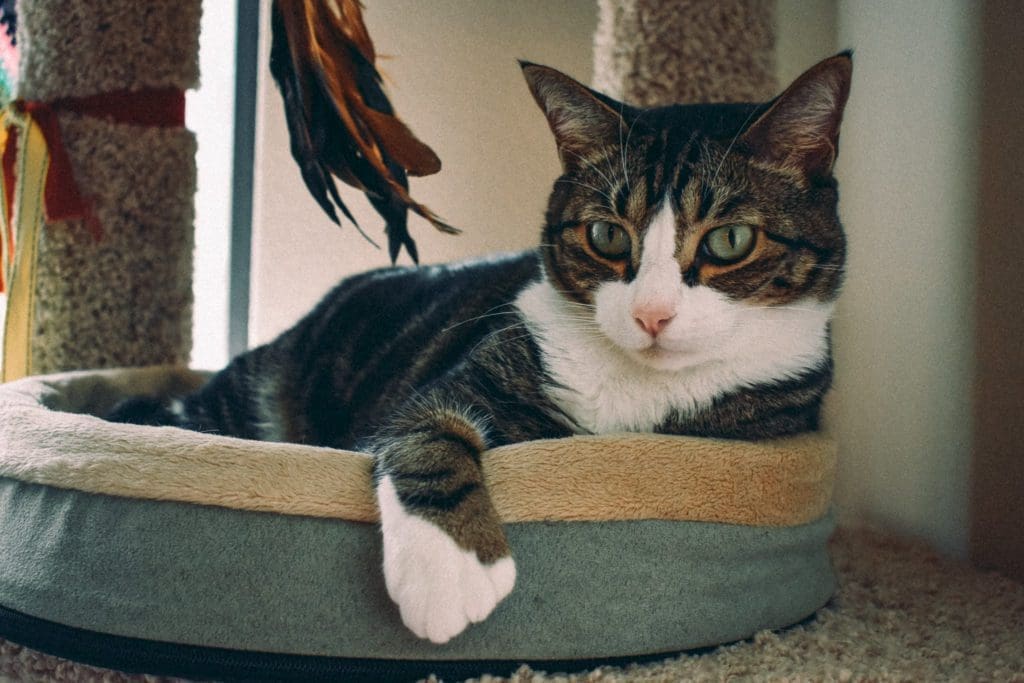 Pick up this K&H bed from Amazon or Chewy (Chewy has a newer, more colorful style here, too).
The Memory Foam Bed
The K&H Memory Foam Pet Bed was a latent hit. Like I said, they didn't care about it for at least a year. Now, though, they all love it. I think Emory is the most fond of it, though.
Unfortunately, the exact model that we have is no longer available. However, K&H Pet has a similar style bed available that comes in a variety of sizes and colors.
The Cat Ball, a Classic
There are so many of these cat beds in my life. They're an all around hit. These are one of my go-to recommendations of cat beds that cats actually use. The Cat Ball beds are the perfect mix of cute and functional. Plus, it's funny to watch the cats climb on top of the Cat Ball while their furriend is inside.
Check out the Cat Ball's website here and Instagram here (there's a coupon code on insta!)
Accentuate Any of These Beds with a Critter Crafting Cat Mat
If you pick up any of these great options, might I recommend a lovely Critter Crafting Cat Mat to add extra comfort?
Perfect for any living room, bedroom, cat tree, pet carrier, Critter Crafting's Crochet Cat Mats are high quality pieces that will add a pop of both color and comfort to any home. Ideal for lounging at home or to add comfort for travel, Cat Mats are made with kittens, cats, and small dogs in mind.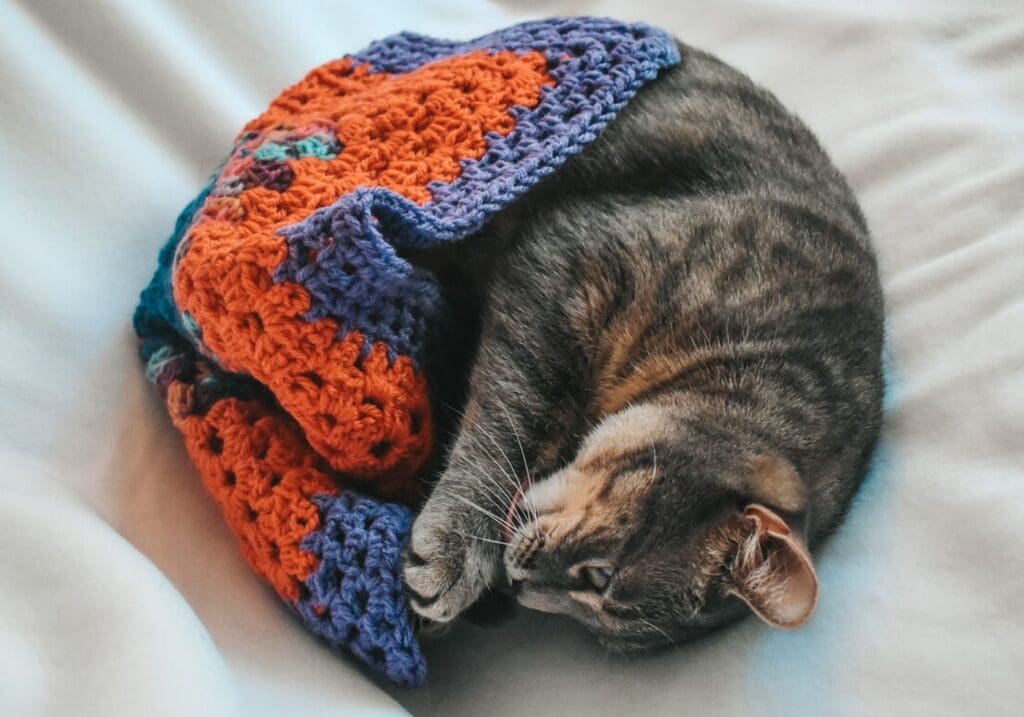 Explore all of my available Critter Crafting Cat Mats and pet blankets here!
---
Looking for more great finds for your furbaby?
Check out my curated Cats & Cuteness shop
and click the "For Cats" tab for great toys, treats, and more!
*This post was originally published in 2019. It was most recently updated on April 13, 2022.