Welcome back to the Cats & Coffee Current Loves series. Let's dive right in:
Lucifer Season 4 on Netflix
I was pretty disappointed when Lucifer was cancelled, and apparently I wasn't the only one. Netflix decided to continue the show on their own platform! This means that, not only did we get another season of the funny and diabolical DC comic adaptation, but the entire season was released at once. Season 4 definitely lived up to my expectations and is totally one of my current loves. It was clear that the production had more freedom this time around. As I write this, I can't find an online confirmation that they will be making a 5th season. However, if the show's instagram is any indication (see the "Q&A" instagram stories bubble on their profile page), Lucifer fans have nothing to worry about.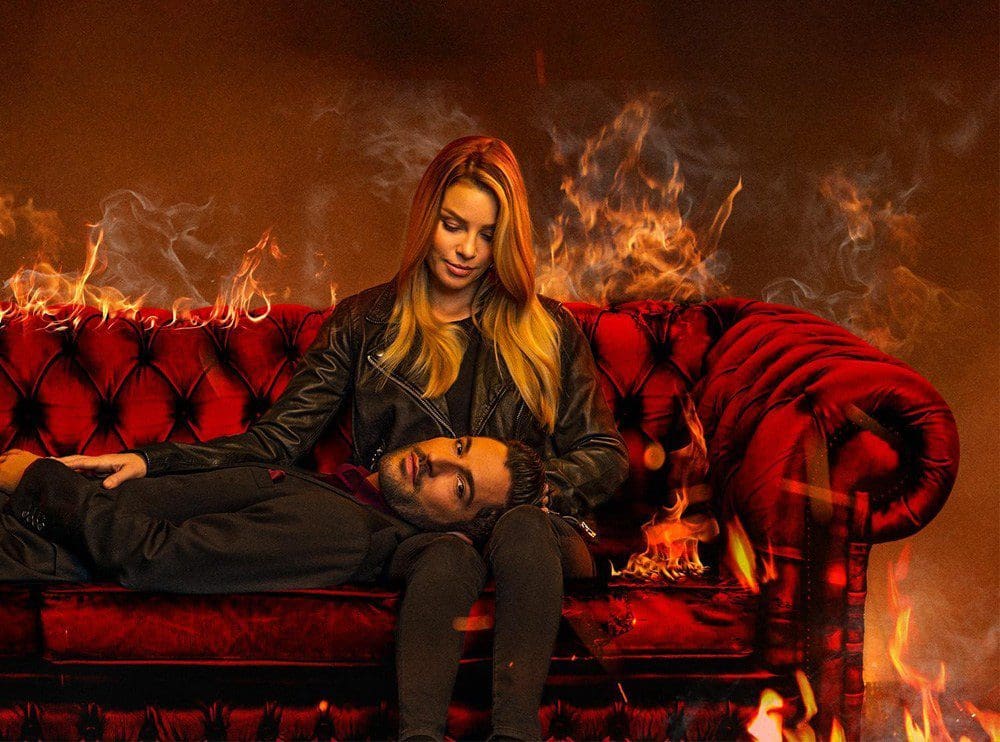 Yin Yoga Practice
I've been getting back into yoga lately, and am trying different styles. Vinyasa is a staple, of course, and ashtanga is a great work out, but yin…. Yin is my new favorite. This style is slow, almost sloth-like compared to vinyasa and ashtanga. Yin focuses on getting deep into muscle tissues to stretch them out rather gently yet effectively. Furthermore, yin yoga focuses on meditative breathing, which I've found to be quite relaxing. Unlike a strength-based practice, yin is gentle, but you will still get a good work out and sweat a bit (so I got to use my new towel, which I am loving!). Today, my Apple Watch recorded that I burned over 300 calories in a 75 minute practice! Not too shabby, especially since we focused on back openers and my upper back suddenly feels like new.
Soludos Wildflowers Espadrille Mule
I've had good luck with Soludos in the past, so these Wildflower Mules are really starting to call my name. These would be perfect for running errands, a casual night out, and everything in between. Soludos hold up well and break in pretty well. Since these are mules, they have removed the primary issue I've had with breaking Soludos in: the heel. The more I write, the more I think I'm going to have to hit order. Check them out here.
Indie Lee CoQ-10 Toner
After discovering this brand from the Bad on Paper podcast interview with the eponymous owner, I immediately went out to try the products out for myself. The brand focuses on clean, green skincare, so it obviously needs to be one of my current loves! I highly recommend the podcast interview, by the way; Indie Lee has a fascinating story.
So far, I have purchased the I-Waken Eye Serum and the CoQ-10 Toner. The eye serum is great, but the CoQ-10 Toner really caught me by surprise. I'm not a big toner fan; I like to use witch hazel but don't vacillate from that much. The Indie Lee Toner, though, is more like a facial spray than the astringent that the word brings to mind. It smells so good and is a little cooling. Besides applying it when I just get out of the shower or wash my face, I have been adding it as a last step at night to my face, neck, and chest. So refreshing! Pick it up here in a travel size or in a full size spray bottle.