Why Getting Outside is Important
Being cooped up inside can be taxing on our mental state. With social distancing for COVID-19, I'm sure I'm not the only one feeling a little stir-crazy from being in the house all day. I certainly won't be taking the ability to get out and wander for granted once this is over. In the meantime, though, we can and should still prioritize getting outside.
Jardin by Marcis gifted me this sweater and I love it!
It's lightweight and the perfect Florida top. It's an oversized fit
and would be ideal with jeans. The California Breeze Sweater in this
gorgeous marsala color is available here!
Yes, it can be difficult in busier cities to practice social distancing while going for walks or the like, but it isn't necessarily impossible. If you can find a way to get out and enjoy some sunshine and green space while maintaining social distancing, you should take advantage.
We have been taking walks every other day or so. Even if it's just three quarters of a mile or so, it's nice to get out and stretch our legs and take in some sun. I was wondering why this little outing would make such a difference to my mental health. Turns out, spending time outside is one of the fastest ways to improve overall health and happiness. I decided to dig into the topic more.
How Getting Outside Helps Our Health
It Has Quick Results
Generally speaking, spending time outside has been shown to lower stress and anxiety levels, as well as blood pressure levels and heart rate. It may even help reduce the risk of various health issues, including type II diabetes, cardiovascular disease, and preterm birth, according to the University of East Anglia. A 2019 article in the International Journal of Environmental Health Research, cited by Time, found that we can get the benefits of being outside in as little as 20 minutes.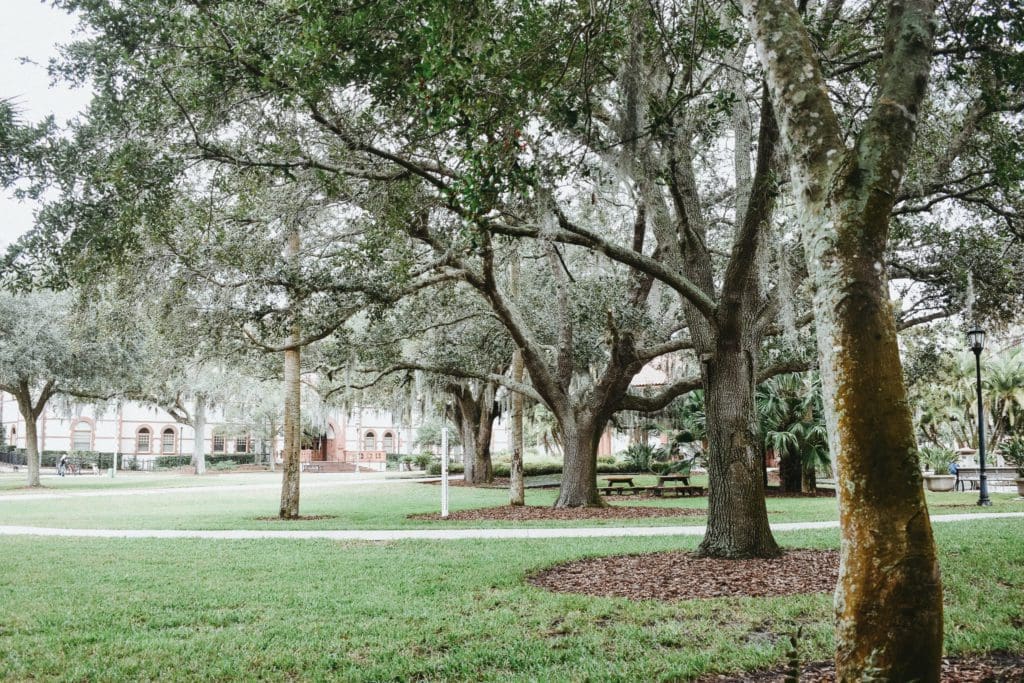 Getting Outside Helps with Vitamin D Absorption
Vitamin D benefits many aspects of our bodies and health, including our bones, blood cells, and immune system. According to WebMD, Vitamin D also helps the body absorb certain minerals, like calcium and phosphorus. By getting some sunshine for just five to fifteen minutes two or three times a week, you should see benefits.
However, don't forget the sunscreen! Vitamin D is good, but you don't want to burn.
Sunlight Provides Sleep Benefits
Getting outside helps set our internal clocks, benefitting our sleep cycles. WebMD notes that sunlight – especially in the morning – helps people get to sleep at night. Quality sleep helps with burning calories, so this combined with the activity of being outside – IE: walking or riding a bike – should help maintain a healthy weight.
Outdoor Activity Promotes Positive Self Esteem and Focus
Relaxed activities like walking, leisurely bike riding, or gardening have been shows to help improve self esteem. Apparently, this is especially the case if you live near water or green spaces. Relatedly, studies have shown that the "greenness" of being in green space outside actually promotes concentration. So, if you're having trouble focusing, go for a walk in a green space, if you're able.
How To Prioritize Getting Outside
Even if you don't have ready access to green space, or if you aren't able to safely get outside while practicing social distancing, you can still get some of the benefits of being outside. If you're an apartment dweller with a porch or roof space, try simply sitting outside for some time.
Typically, outdoor activities are great social opportunities. Even with social distancing, you can make these moments social by having virtual happy hours or simply taking this time to give friends and family a quick call.
So, if you're feeling a little house happy and need a break, or if you've had a busy day and want to unwind, grab a glass of your favorite beverage – tea, coffee, wine…whatever – and take advantage of the fresh air. Brett and I did this last weekend and had a blast. We even brought two of our cats out on the patio with us with their harnesses. They enjoyed getting outdoors, too!
P.S. If you're looking for a great harness for your cats, I highly recommend this Puppia style, which Louis is wearing here. I've had Louis' Puppia harness for years and it's been so handy to have around. He is wearing a small, which also fits Olivia.
---
Thanks again to Jardin by Marcis for the California Breeze Sweater!
This gorgeous marsala color sweater is available here!