Summer Nail Colors Inspiration
Looking for summer nail inspiration? I've got you covered. With the changes in season, opting for fun summer nails is one of the easiest ways to embrace the sunshine in your daily life. Whether you prefer reds or blues, earthy tones or brights, there are plenty of ways to get cute summer nails with your next manicure! Here, I'm sharing some of my favorite summer nail colors, separated into color family.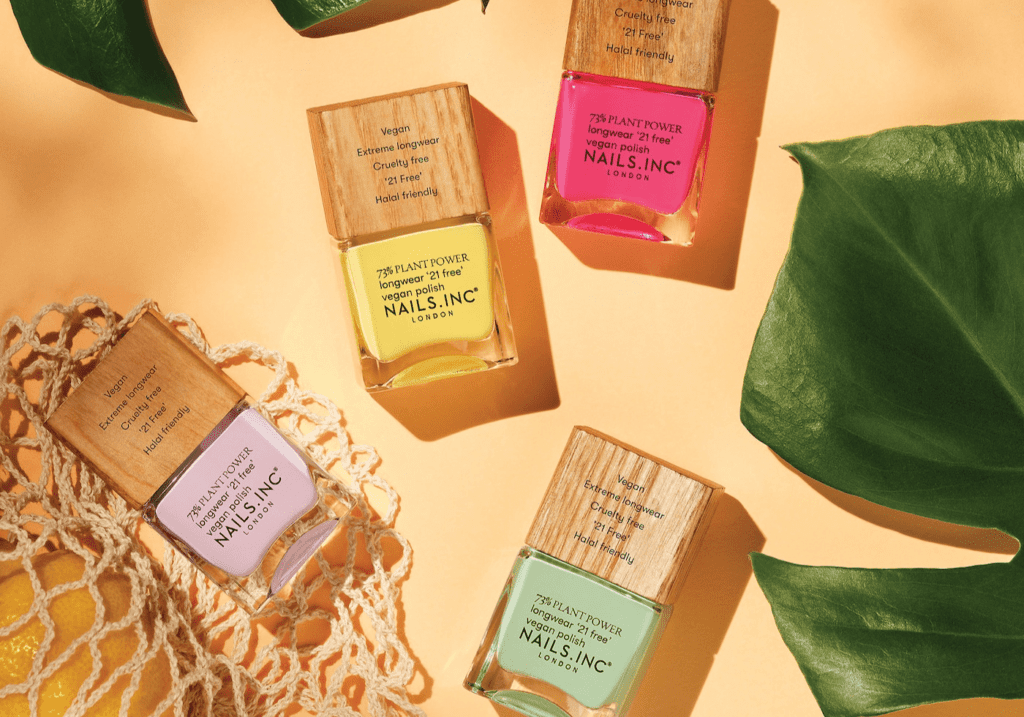 Fun summer nail colors from Nails Inc.
Fun Summer Nails to Try
Red, Pink, & Orange Summer Nail Colors
A classic color family for summer, these red and orange-based nail polishes are some of the best bright and cheerful options out there. Whether you want a more orange-based coral, or a magenta-inspired pink, you really can't go wrong with any of these summer nail colors. I especially love this rich and almost floral inspired magenta from Dior, but am also drawn to this "Freshly Juiced" great set from Sephora.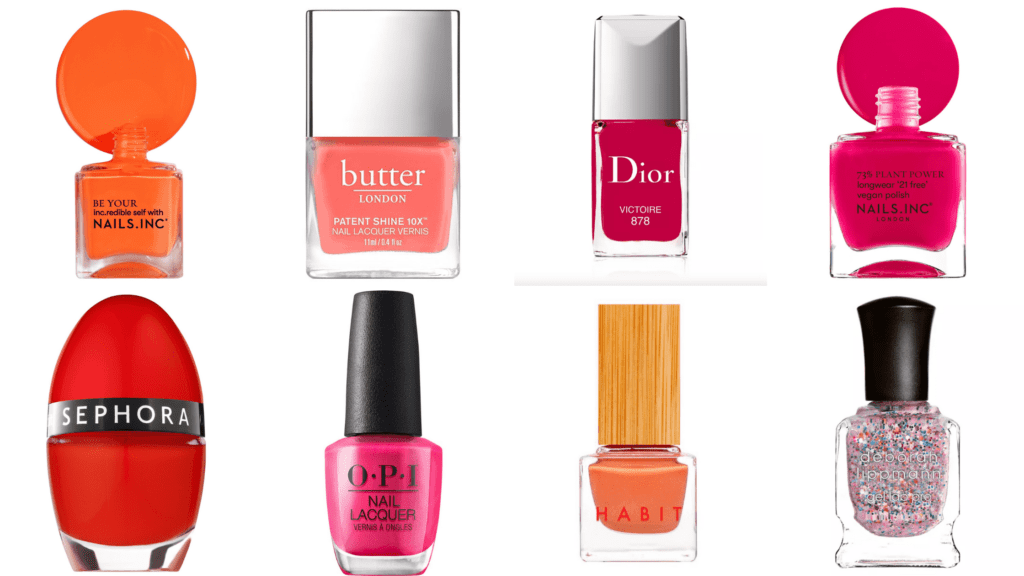 Top Row: Nails Inc. Freshly Juiced | Butter Trout Pout | Dior Victorie Nail Polish | Nails Inc. Earth Loves You
Bottom Row: Sephora Collection Chic Tropique | OPI Pink Flamenco | Habit Cosmetics Mimosa Mami | Deborah Lippman Gel Lab Pro Candy Shop
Blue, Green, & Purple Summer Inspired Nail Polishes
Greens are my favorite nail colors, and while there are plenty of great fall greens, this earthy hue is not absent from summer. Essie's Off Tropic is one of my all-time favorites (I have it on my toes as I type this!). While it's definitely darker, it's a great rich option for fun summer nails. For brighter options, though, I am loving this mossy green option or Deborah Lippman's Mermaid Dreams (another go-to of mine).
For brighter options, be sure to check out OPI's Power of Hue Summer 2022 Collection! I featured one of their purple and blue options here. I especially love the Don't Wait. Create. purple, which seems to be a like a metallic version of this lovely lilac from Nails Inc.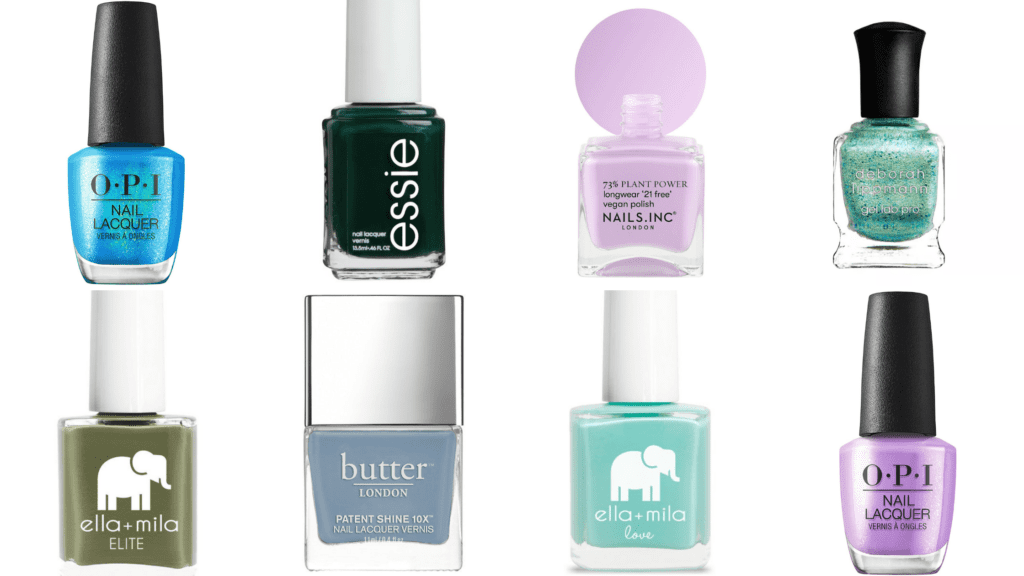 Top Row: OPI Feel Bluetiful | Essie Off Tropic | Nails Inc. Alter Ego | Deborah Lippman Gel Lab Pro Mermaid Dreams
Bottom Row: Ella+Mila Paradise Isle | Butter Waterloo Blue | Ella+Mila Ibiza Breeze | OPI Don't Wait. Create.
Looking for more nail inspiration?
Be sure to check out my at home manicure essentials here!
*This post was originally published on May 20, 2022. It was most recently updated on May 31, 2022.