The Basics on Facial Toner
What is Toner?
Facial toner is a great step to add to your skincare routine regardless of your skin type. It is especially helpful for oily or acne-prone complexions, but, really, all skin types can benefit from it. So, what is toner anyway? Toner is typically a product that helps deliver hydration quickly to the skin, while also sloughing off some dead cells from the surface of the skin. This can help the skin be more receptive to creams and serums you apply following this step.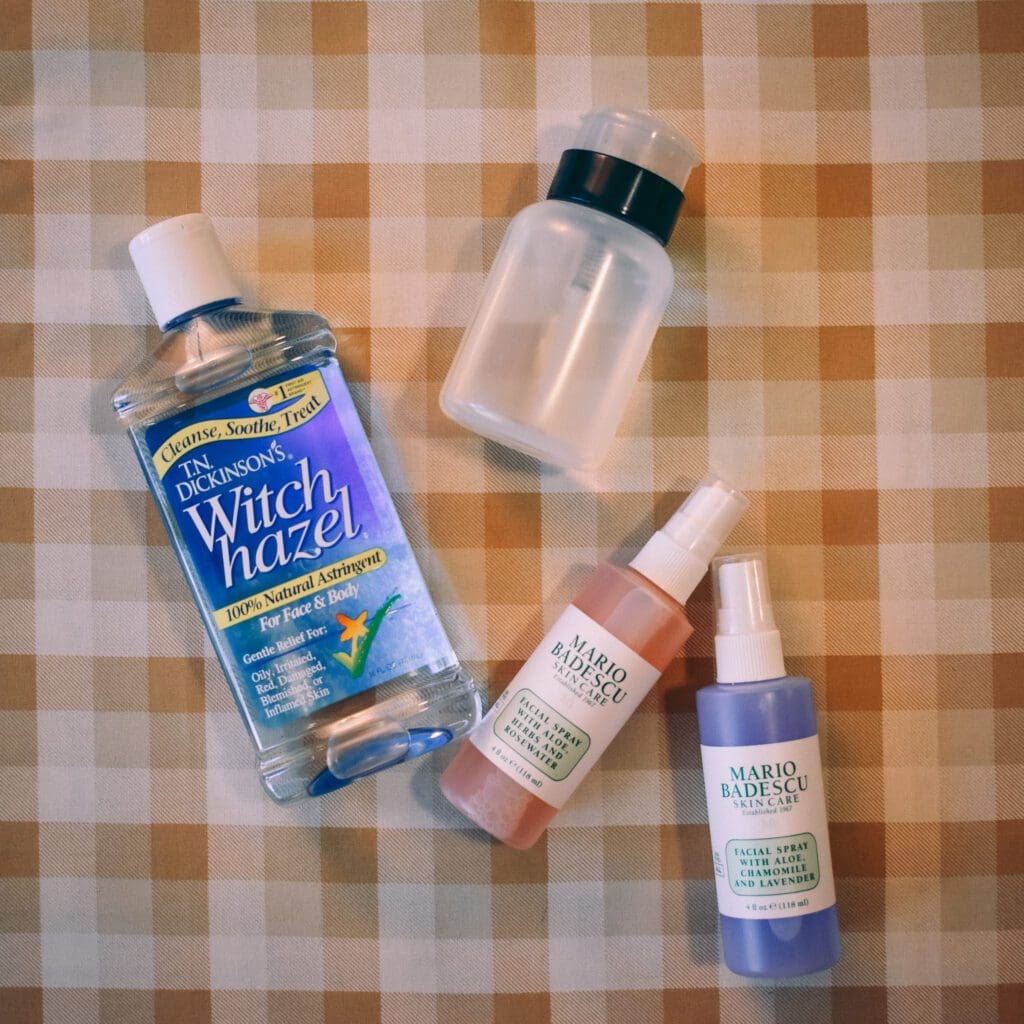 Do I Really Need Toner For my Face?
Facial toner does a lot of great things for your skin. However, it's an often overlooked step in skincare regimens. It's benefits may not seem as obvious as, say, regular washing, but it's definitely worth adding to your routine.
What Toner Does and How Toner Helps Your Skin
First and foremost, facial toner restores the skin's pH balance, which can help regulate oil production. If your skin is too driy or too oily after washing your face, your skin may try to compensate for that and it doesn't always get it right. By reducing the acidity of the skin, toner helps settle the skin down. In this way, it promotes the optimal level of oil production.
Besides this, toner can help get rid of stubborn makeup or sunscreen left over from cleansing. It helps reduce the size and appearance of pores, as well. This can help add a layer of protection to the skin, since smaller pores have less space to take in contaminants.
When and How Should You Use Toner?
As for when you should use facial toner, you should use it after you cleanse your skin, both in the morning and evening.
Some sources recommend toning immediately after cleansing — like, within a minute — because your pores will be more open and receptive to the toner itself. How you use toner is also up to you: whether you want to apply it with your hands as if you would a moisturizer or serum, or with a cotton pad. I prefer a cotton pad. Specifically, I use a reusable cotton pad, like the ones I wrote about here. I find I waste less toner and can be more sure that the bulk is absorbed into my face instead of my hands.
Can Toner Cause Acne?
Typically, the answer is no. High quality toners should not make you break out.
However, toners high in alcohol or alcohol-based blends including ingredients like glycol acid, can worsen acne. They even cause break-outs in acne prone skin.
Note, I'm not a dermatologist. However, I do know from personal experience that this definitely was the case with me when I was using certain drugstore brands.
For a long time, I skipped this skincare step entirely because I assumed that it was facial toner, as a product generally, that was making me break out. Turns out, it had everything to do with the type of toner I was using, not toner itself.
What Toner Should You Use?
Typically, skin "lotions" or "essences" function the way toners should function, as opposed to alcohol-based toners that tend to strip the skin of hydration it needs. For some more detail on this this, check out this great Teen Vogue article that describes the difference more in depth. Alcohol-free or low-alcohol toners are the way to go, especially if they have aloe or other hydrating ingredients.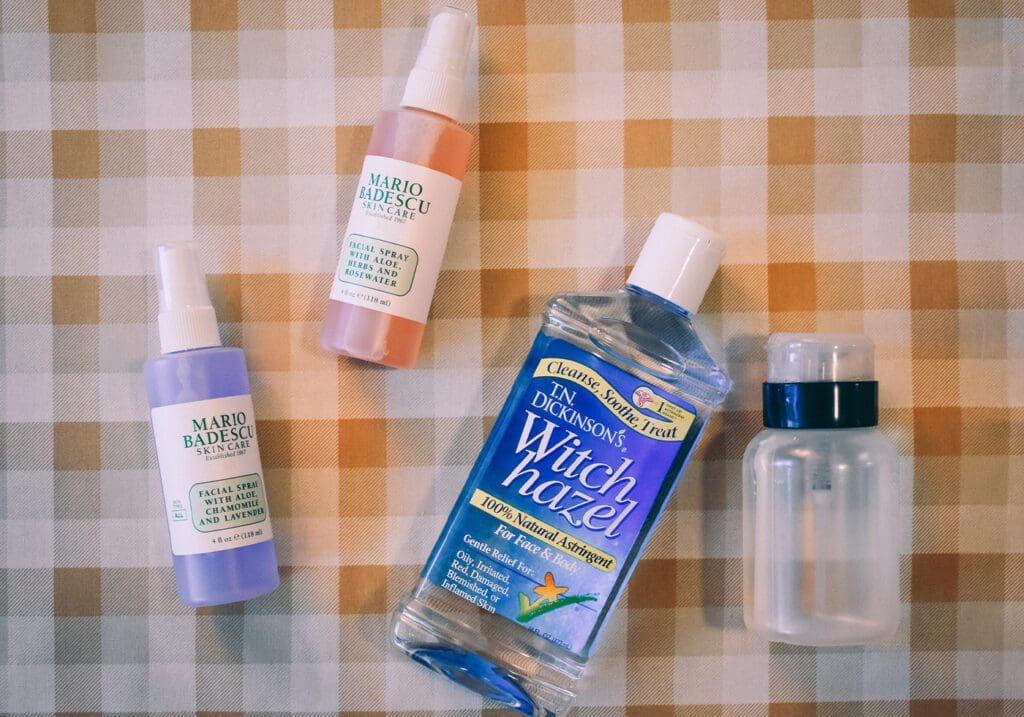 My Favorite Facial Toners
The number of toners out there is overwhelming, and the variety available is just as daunting. I stick with three facial toner products: witch hazel for everyday, and Indie Lee and Mario Badescu sprays for when my skin needs a bit more moisture and TLC.
Plain Old Witch Hazel as Facial Toner
My relationship with toner changed originally when I switched from drugstore brands to good, old-fashioned witch hazel. Witch hazel typically has about 14% alcohol by volume, so it's not a fully alcohol-free option. That being said, witch hazel is an astringent that helps relieve minor irritations or cuts in the skin — IE: acne — and is a tried and true option.
Like I mentioned, my relationship with toner completely changed once I realized that the high-alcohol options were causing more problems than they were helping. At that point in time, I switched to using regular witch hazel approximately twice a day. I've been using witch hazel as toner for probably five years now, and never looked back.
I typically buy my witch hazel from Target or the grocery store, but Amazon sells it, too. I go through this stuff pretty quickly, so I'd rather stick with the lower-cost options.
Pro tip: pick up a set of pump dispenser bottles like these to make adding toner to your skincare routine even more effortless!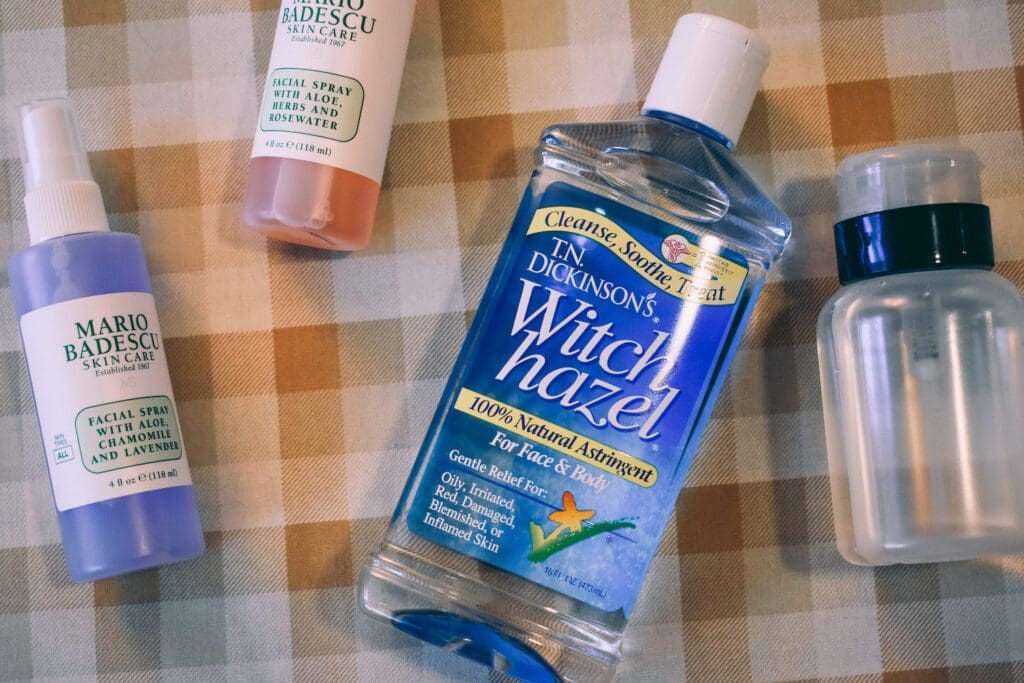 Indie Lee's CoQ-10 Toner Lotion
Plus, by sticking with the lower-cost witch hazel, I can more easily justify higher priced luxury beauty toners, like Indie Lee's CoQ-10 Toner Lotion. The Indie Lee option is an alcohol-free formula, designed to provide non-drying protection from pollution and environmental contaminants. While this option doesn't leave my skin feeling tingly clean like witch hazel does, Indie Lee's CoQ-10 Toner Lotion leaves my skin feeling supple and extra hydrated. Check it out at Nordstrom or Neiman Marcus.
Mario Badescu's Facial Toner Sprays
Like the Indie Lee toner lotion, Mario Badescu's facial sprays are super refreshing and gentle on the skin. The sprays are designed to hydrate and nourish the skin with botanicals throughout the day. Use it at night for extra hydration before your serum, as setting spray, or simply to refresh during the day. The lavender spray is my all time favorite, followed by the rose. But you really can't go wrong with this three-piece Mario Badescu Spritz Mist and Glow set!
---
*I am not a dermatologist or esthetician, but, instead, just someone who has dealt with acne and combination skin for some time. My insights are based on years of figuring out what works and what doesn't with my skin. Click through the links in the first half of the post to see the other articles/references I used for this post. The links in the second part of the article describing my favorite toners are affiliate links to my honestly favorite toners ever (for more info, check out my about page).
---
*This post was originally published on August 18, 2020. It was most recently updated on May 26, 2022.