New on Starz
I'm a big fan of historical period dramas. They combine some of my favorite things: history and intricate costumes. Starz (aka the home of Outlander) has produced two great miniseries based on some of Philippa Gregory's popular books — the White Queen, following Elizabeth Woodville, and the White Princess, following her daughter, Elizabeth of York. Their third installment, the Spanish Princess, is set to come out on May 5.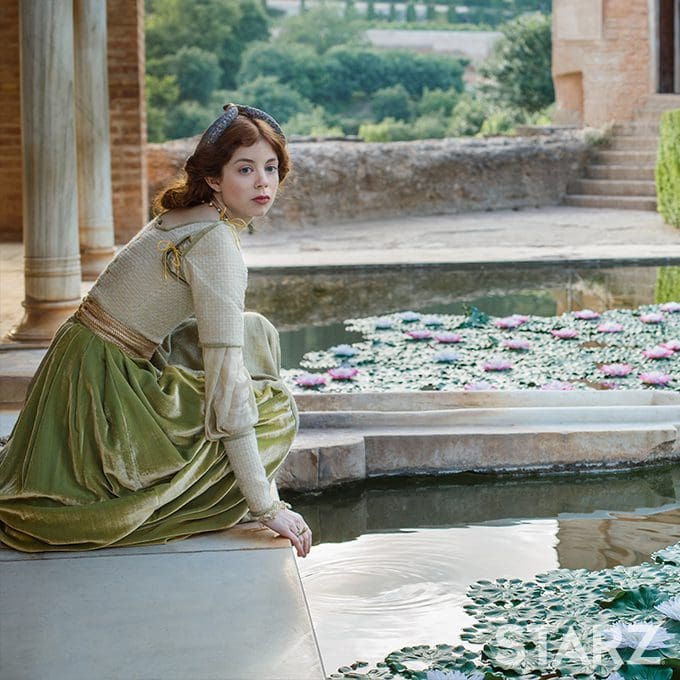 Young Catherine of Aragon
This new miniseries is super exciting because there have been so few depictions of Catherine of Aragon's early years. Catherine, the daughter of Queen Isabella of Castile and King Ferdinand of Aragon, was the first of Henry VIII's six wives.
Usually, Catherine appears as the matronly queen Henry sat aside for the youthful Anne Boleyn. As much as I love a good Anne Boleyn adaptation, it is refreshing to see Catherine as a more dynamic character. Originally married ton Henry's elder brother, Arthur, Catherine's start in England was less than secured.
Philipa Gregory's Books
The earlier years of Catherine's life are very interesting, and I am hopeful that this new show will do this justice. I listened to Gregory's the Constant Princess on Audible and really enjoyed it. The audio ebbed and flowed, but, overall, it was really interesting to hear about Catherine's transition from Spain to England. Based on the promo pictures, it looks like the show is going to focus on this transition, at least for a bit.
Gregory's books are entertaining historical fiction, with an emphasis on the fiction. Regardless of their questionable accuracy, Gregory does a great job bringing characters to life. The Constant Princess is no exception.
Plus, it's interesting to hear a rendering of history from a female perspective.
So, I'm Excited
I'm a fan of both the White Queen and the White Princess. One thing — I wish they had kept the same actors in the second installment, but I digress.
Overall, the White Queen was probably my favorite of the two, but I learned the most from the White Princess. The great thing about these kinds of shows is they put a fictitious face to a name, so I find it easier to organize the players in my head. Once I have a name, I can do research of my own about the way events unfolded. Both series follow the foundation of the Tudor dynasty, with the White Queen focusing on the conclusion of the Wars of the Roses and the White Princess on the establishment of Henry VII on the throne of England.
Since I enjoyed the prior two series so much, I am sure I'm going to love the Spanish Princess. I may replay the Constant Princess on Audible in preparation!
Photos are from the Starz website, except the second two photos of Elizabeth Woodville, which are from here and here.