The Best Toys for Bored Cats
Whether you have one cat or multiple, cats can become bored rather easily. Whether they show little or declining interest in toys previously purchased, a bored cat might resort to acting out for stimulus. Here, I'm sharing the best toys for bored cats that my three cats love. Each option is readily available on Amazon, Chewy, or Etsy, and all are under $25 — the perfect way to treat your fur baby!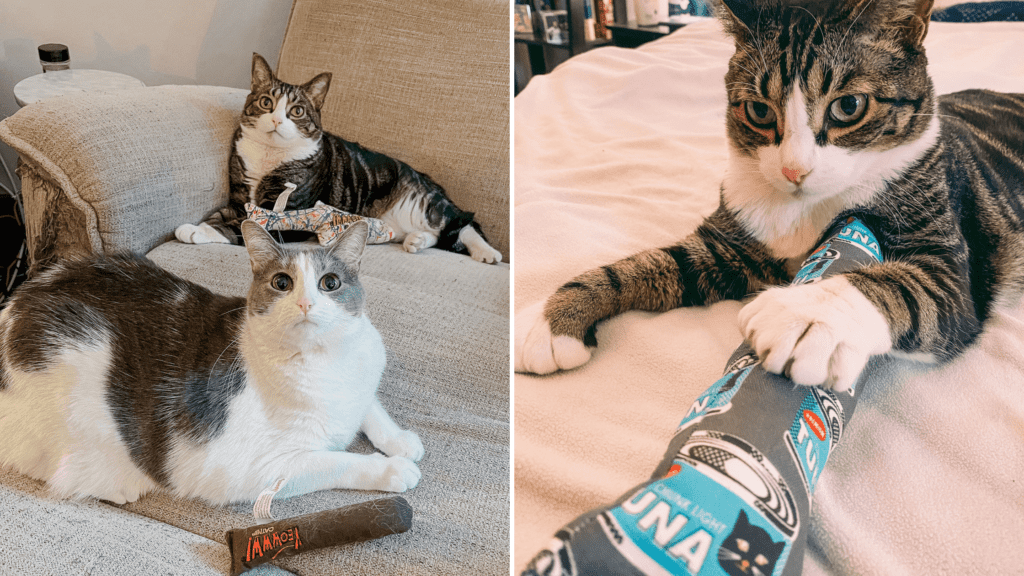 Five Top Cat Toys for Bored Cats
My cats have an abundance of cat toys, many of which include some form of catnip, and a few of which are truly interactive. When it comes to keeping a pet entertained, interactive cat toys for bored cats are some of the best options out there. This top five list features three traditionally interactive options (see the bottom row below), along with two of the best catnip kicker toys available.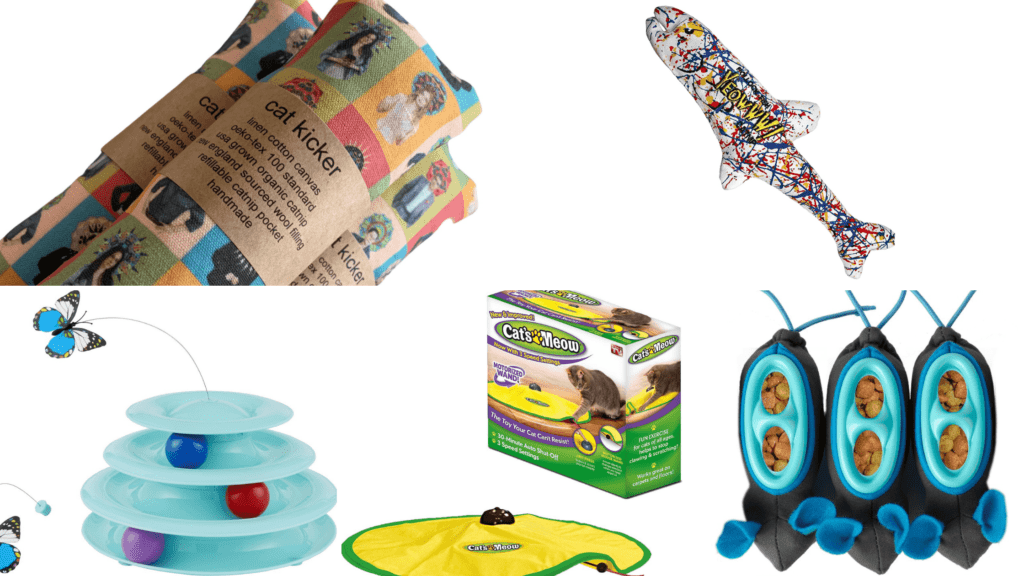 Top Row: Cat Kicker Cat Kick Stick | YEOWWW! Catnip Pollock Fish Cat Toy
Bottom Row: Butterfly Cat Tracks Cat Toy | Cat's Meow Motorized Wand Cat Toy | Doc & Phoebe's Cat Co. Indoor Hunting Cat Feeder Kit
I found this catnip kicker toy from a cute pet shop in Aspen, Colorado last year. Little did I know, I had found one of the best toys the kitties had ever had! This kicker is long enough for all three of my cats to bunny kick, and it comes with some intense catnip. There is also a little pocket where you can add more loose nip. I like to spray it with catnip spray every once in a while, which the cats seem to enjoy.
Be sure to also check out all of Ciao Gatto Cat Market's vegetable-themed felt catnip toys here.
My cats love the Yeowww! mackerel toys (their runner up favorite from the brand are the bananas). I can't tell you how many of these little kicker fish we've gone through. The nip in these toys stays pretty potent for a while. The reason we've had to replace them is generally because the cats tear holes in them too large to mend, or they become so saturated from the cats licking them that I decide it's time to start anew.
Read my full round up of catnip toy favorites here.
Available to buy from Amazon and Chewy.
This is a simple yet effective interactive option for bored indoor cats. It is basic, sure, but my cats always tend to turn back to it, even if they lose interest for a bit. This particular option has bouncy butterflies, which I think my guys would love (ours is this three-tiered base without the wands). The butterflies add an extra interactive element that is sure to entertain. Extra affordable at around $10, this is one of the best toys for cats that get bored easily.
Available to buy from Chewy; similar style on Amazon here.
This cat toy has been a favorite of Louis' since he was a kitten. It's the priciest of the great affordable cat toys on this list, but it's well worth the $20. Basically, it's a motorized wand that randomly spins under a piece of fabric. So simple, and yet so great. 
Available to buy on Amazon and Chewy.
One way I like to keep our fur babies entertained is with Doc & Phoebe's Indoor Hunting Cat Feeder System. These little mice toys hold kibble or treats and trigger the cats' hunting instincts, helping to keep them entertained and active.
Read my full review of Doc & Phoebe's Indoor Hunting Cat Feeders here.
Available to buy from Amazon and Chewy.
What are your cat's favorite toys?
Are any of their favorites on this list, too?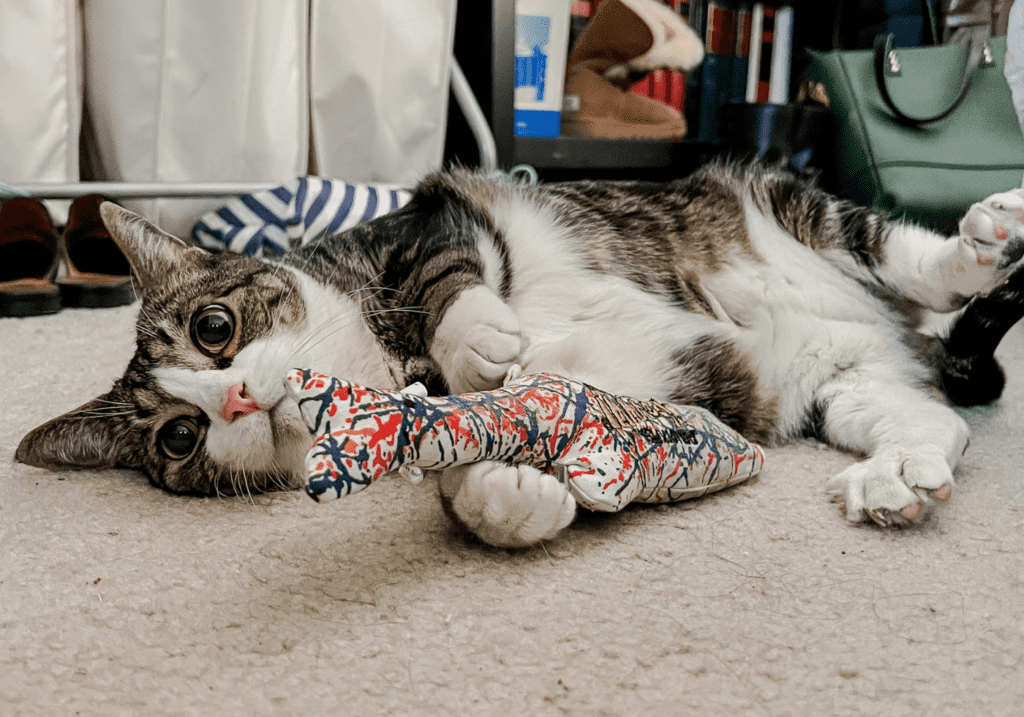 Looking for more Cat Mom Life favorites?
Explore all of my Cat Mom Life articles here!
 *This post was originally published on June 2, 2022. It was most recently updated on July 4, 2022.