Autumn Avenue Eyeshadow Palette
I generally stick with my Urban Decay Naked Eyeshadow Palettes, but I picked up this Bobbi Brown eye shadow palette over the holiday and am really loving it and wanted to share. Not only does it come with great, neutral colors, it's also an amazing deal. At regular price, it's $29.00 — and I think the palette is well worth that price — but until 12/31, it's available for just $20 at Bloomingdale's! I think it's safe to say Bobbi Brown's Autumn Avenue Eyeshadow Palette is going to be a new staple in my makeup bag.
Why I Love the Autumn Avenue Colors
As much as I love a bright, bold eyeshadow color, I prefer to stick with neutral tones for daily wear. For my eye color and skin tone, I find them to be far more versatile and forgiving than, say, a truly red-based color. This particular palette features three matte finished shadows and two metallics. Either by itself or with some of the darker colors of my Urban Decay Smoky Eye palette, I could craft a nice dramatic eye quite easily.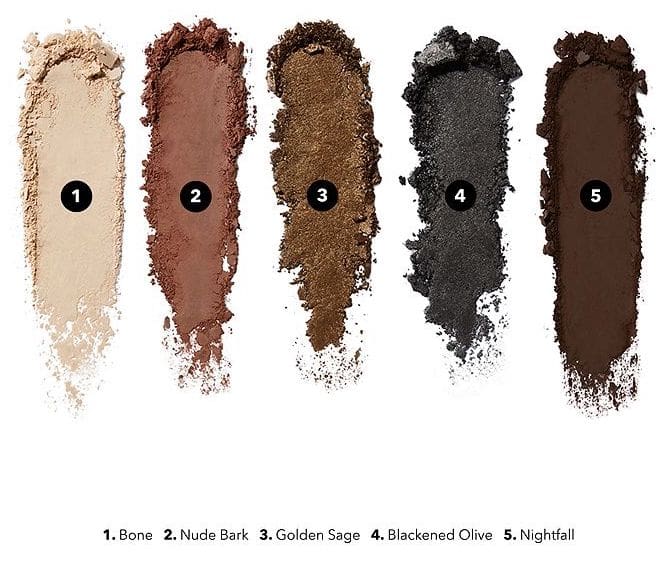 Bobbi Brown's Autumn Avenue Eyeshadow Palette has four great brown-based colors and one charcoal gray kind of color. It's a bit like the Urban Decay Naked2 Basics — also a great option — but packs a bit more of a punch with some sparkles.
The lighter bone color is a great highlighter color. I apply all over the lid, as well as on the brow bone just below my eyebrows almost as a primer base color.
This Palette is Ideal for Travel
As much as I love my larger eyeshadow palettes, this Bobbi Brown option is way more efficient for traveling. It's much more compact while still having all the colors you could possibly need. Whether you want to go with a darker eyeshadow look or a lighter pop of shimmer, you can easily mix and match the five eyeshadows in the Autumn Avenue Eyeshadow Palette.
Where To Buy the Bobbi Brown Autumn Avenue Eyeshadow Palette
Like I mentioned before, this palette is currently available at Bloomingdale's for $20.00, but that price goes back up to the original price of $29.00 on 12/31/19.
New Years Buy More Save More! Take 20% off any purchase, 25% off $200 or 30% off $500+ on a large selection of items at Bloomingdales.com! Look for TAKE UP TO 30% as you shop and enter promo code NEWYEARS at checkout. Offer valid 1/1-1/5.
---
Find more beauty favorites &
product recommendations here!