Great Beauty Finds
Without really meaning to, I've switched up some of my staple makeup products this month. Primarily, I discovered a new primer — tinted moisturizer, that is — and a great highlight and blush palette that I had previously discounted. These great beauty finds have been perfect for the winter, and have become part of my daily wear routine. They're fitting in really well with some of my go-to staples, like my favorite eyebrow pencil!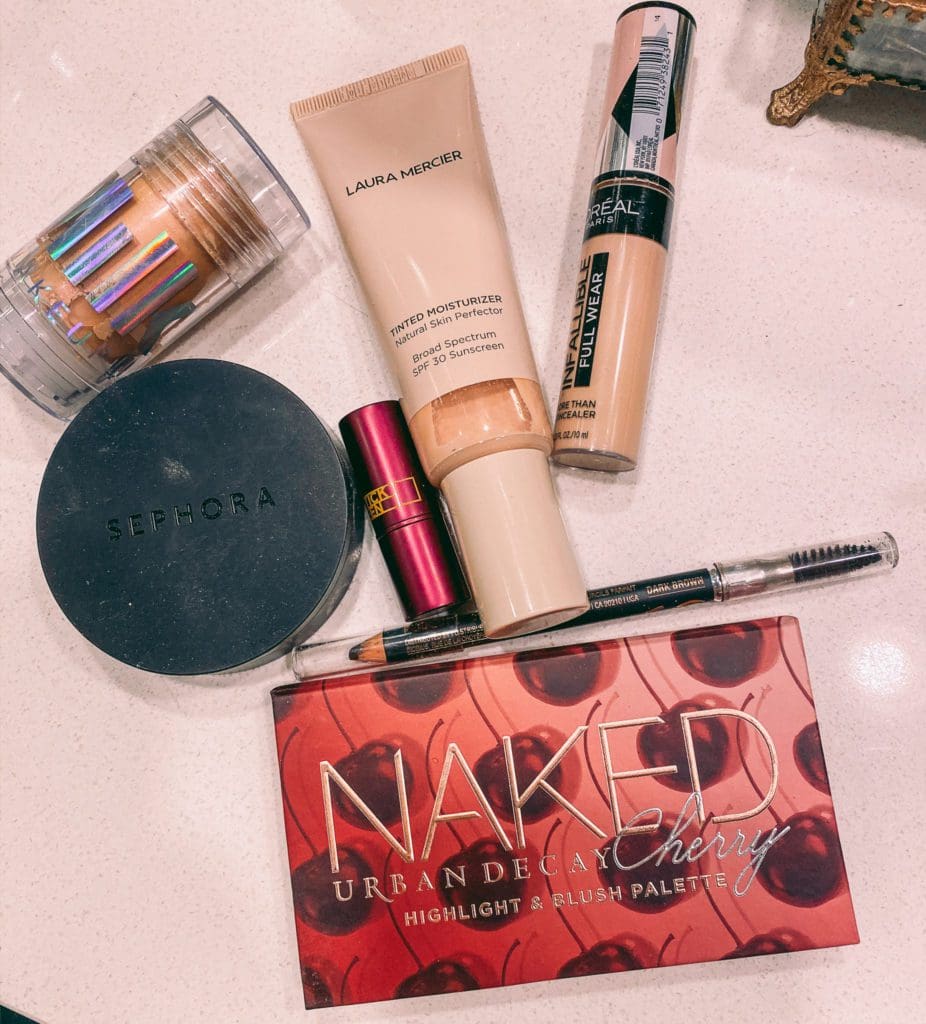 ---
Laura Mercier Tinted Moisturizer Natural Skin Perfector
I generally don't branch out from my favorite primer and foundation often. However, I got a sample of the Laura Mercier Tinted Moisturizer a while back and realized I really liked the formula. The fact that it has sunscreen in it is a big bonus, too. It's lightweight and long-lasting, two important things for any Floridian. The coverage provided is sufficient, and not nearly as heavy as my Fenty liquid foundation, making it perfect for the day-to-day.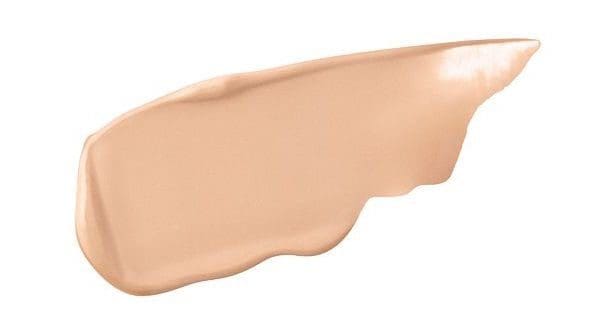 The Laura Mercier Tinted Moisturizer has been working well for me under my Sephora brand foundation powder. It seems like this combination is still breathable, while also providing me the bit of coverage I want.
Plus, this tinted moisturizer has been working well with the L'Oreal Infallible Full Wear Concealer I'm currently working my way through.
Urban Decay's Naked Cherry Highlight & Blush Palette
I hesitate to put the details of this palette in because it is becoming increasingly difficult to find. I'm not sure whether Urban Decay is phasing it out or if it's seasonal or something along those lines. Either way, I wish I wasn't so late to the party on this one because I am loving this highlight and blush palette. It's the perfect pink-but-not-too-pink blush, especially for those of us who are a little wary of too much pink.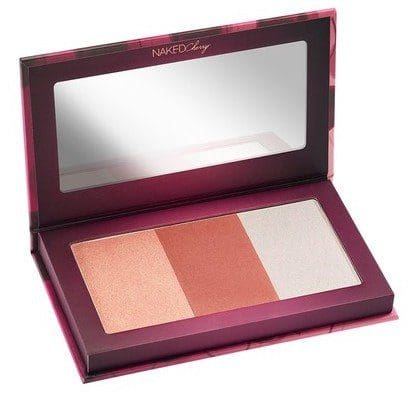 Typically, I prefer the Naked Flushed Palette in the "naked" color scheme. However, this one has been increasingly difficult to find (Sephora says the item cannot be shipped to the U.S. anymore). Because of this, I decided to try something new with the Naked Cherry palette. I'm really hoping these both come back to regular rotation in the U.S., since they both work so well for me!
Lipstick Queen in Medieval
Ok, this one isn't a new find for me, but I recently rediscovered the color and am in love. Lipstick Queen, generally, is one of my great beauty finds, actually. Either way, just like how I like the Urban Decay Naked Cherry palette because it's pink-but-not-too-pink, Lipstick Queen's Medieval lipstick is the perfect red-but-not-too-red option. Like the Frog Prince color, the Medieval lipstick feels hydrating and nourishing. It's pretty long lasting and layers pretty well.
Milk Makeup's Holographic Stick in Mars
I've written about the Milk Makeup glitter stick — that is, the Holographic Stick in the Supernova color — before. The Mars color is a bit on the milder side, when compared with the holographic lavender in Supernova. This makes it ideal for a more laid-back daily wear look (although I do still wear the Supernova for day-to-day!).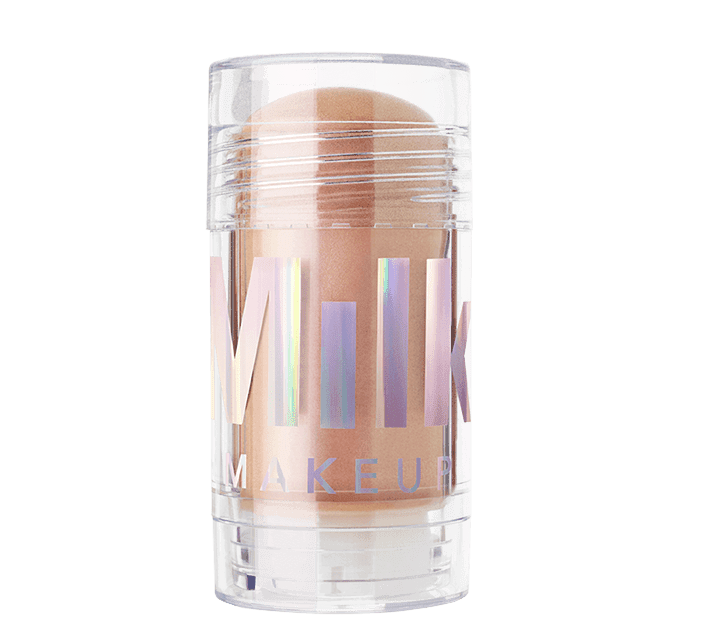 The Mars golden peach color is pretty universally flattering. It's not very heavy, so it blends really easily. I like pairing it with the highlighter from the Urban Decay Naked Cherry palette, for example.
If the shimmery nature of the product doesn't pique your interest, perhaps the ingredients will: this beauty product contains actual meteorite powder! Pretty cool. Besides that, it's moisturizing and gentle on the skin, featuring mango butter, coconut oil, and avocado oil.
---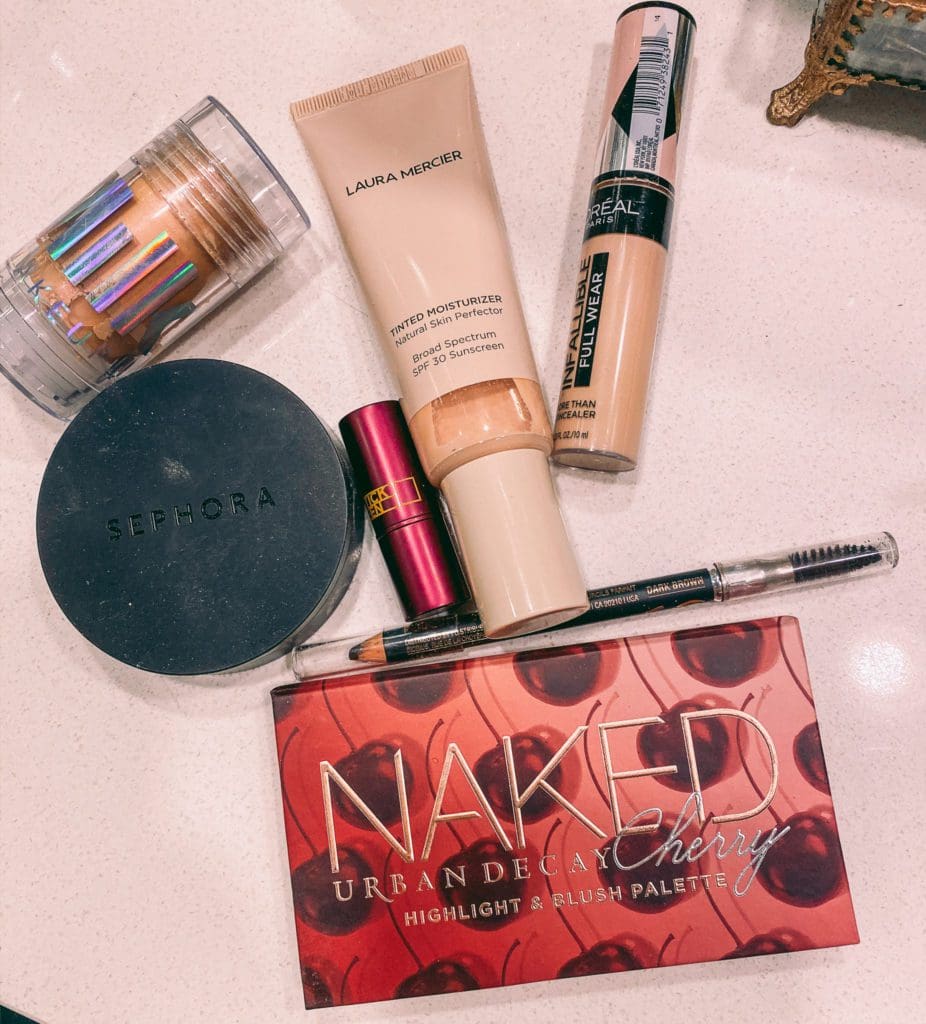 ---
Looking for more great beauty finds?
Check out Cats & Coffee's beauty posts here!