Tried and True Mascara
Mascara is a simple yet powerful step in a makeup routine. I've found that, if I don't feel like doing a lot of makeup, as long as I fill in my eyebrows and put on mascara, I feel polished and ready to go. It can be hard to find the best mascaras, though, and the choice of what one finds to be the best mascara is often quite personal. For me, the best mascaras are low-maintenance options. That is, mascaras that are durable but also easy to remove. My eyelashes are naturally pretty long, so I'm not looking for volume so much as definition. I also tear up from laughing a lot, so I prefer something that won't streak. I've narrowed down my mascara collection to two tried and true mascaras.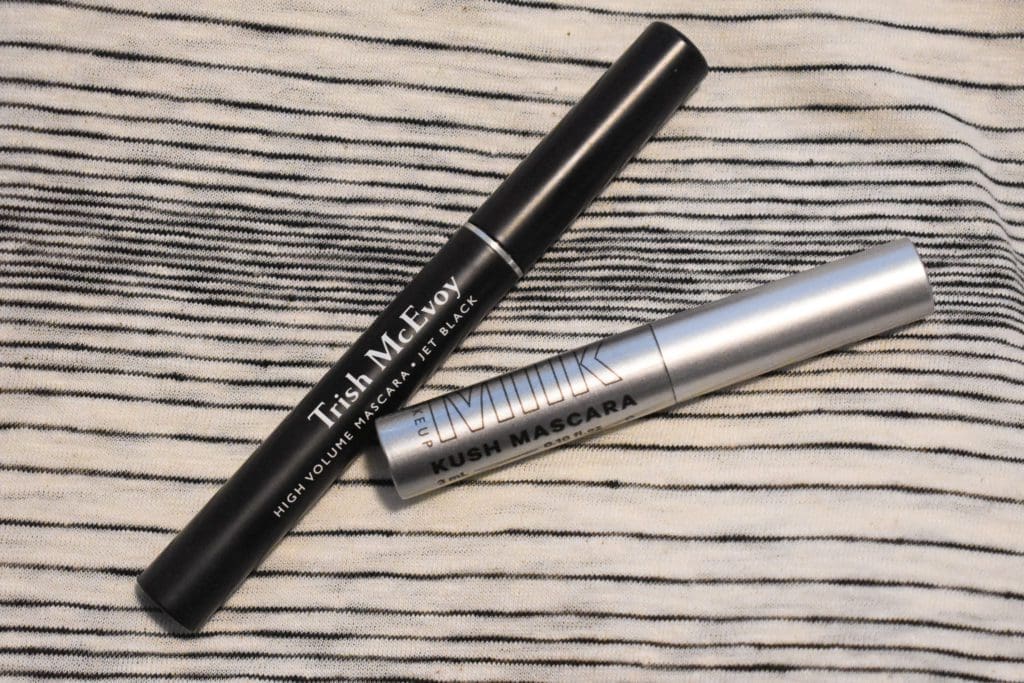 The Best Mascaras
Trish McEvoy's Tubular Mascara
My choice of the Trish McEvoy mascara as one of my tried and true favorites is kind of a two-for-one. Trish McEvoy actually has two mascaras that I like and use relatively interchangeably — the Lash Curling Mascara and the High Volume Mascara. Like I mentioned above, volume isn't really my focus, so I prefer the curling option, but they both work well with me.
Really, what makes these my tried and true favorite mascara options is the tubular formula. The Trish McEvoy mascaras are designed to wash off cleanly, using only warm water. I like this kind of low maintenance removal. When I wash my face after wearing this mascara, I simply ensure that I gently rub my eyelashes with cleanser and wipe them clean the same as I do the rest of my face.
Trish McEvoy's mascaras are available for $32 a tube at Bloomingdale's, Neiman Marcus, and Nordstrom.
Milk Makeup's Kush High Volume Mascara
At first, I was hesitant about the Milk mascara because it promised to be "high volume." I thought that this for sure meant that I'd be getting mascara on my glasses. But, when I was able to get a mini-tube of this product from Sephora as a gift with purchase, I decided to give it a shot. I'm glad I did because, besides the Trish McEvoy formulas, this is a tried and true favorite of mine.
This mascara is great for building volume, true, if that is your goal. However, what I like most about the formula is how defined it makes my eyelashes. It's pretty effortless to evenly distribute the mascara — I think the brush is particularly good — to create a fine-yet-defined lash line.
Milk Makeup's mascara doesn't wash off cleanly like the Trish McEvoy, but it's not difficult to remove. Usually, I'm able to get all of it off with my regular cleanser when washing my face. If that doesn't get it all off, I'll use a little reusable cotton pad and toner or warm water to remove the rest. Easy enough.
Check out the Milk Makeup High Volume Mascara here.