Books to Read This Fall
Fall is my favorite season for a variety of reasons — the clothes, the food, the theoretical chill in the air — and it's really no surprise that many of my favorite books are tied to the season. I just find that, as far as books to read in the fall, there are many great options. There's something about the season — the shift away from the rebirth of spring and summer and towards the darker portion of the year — that really just challenges the mind. I put together a concise list of seven great reads to get you into the autumn — and Halloween — spirit. Whether you're looking for spooky or romantic, classic or contemporary, I'm sure you'll find an enticing title here.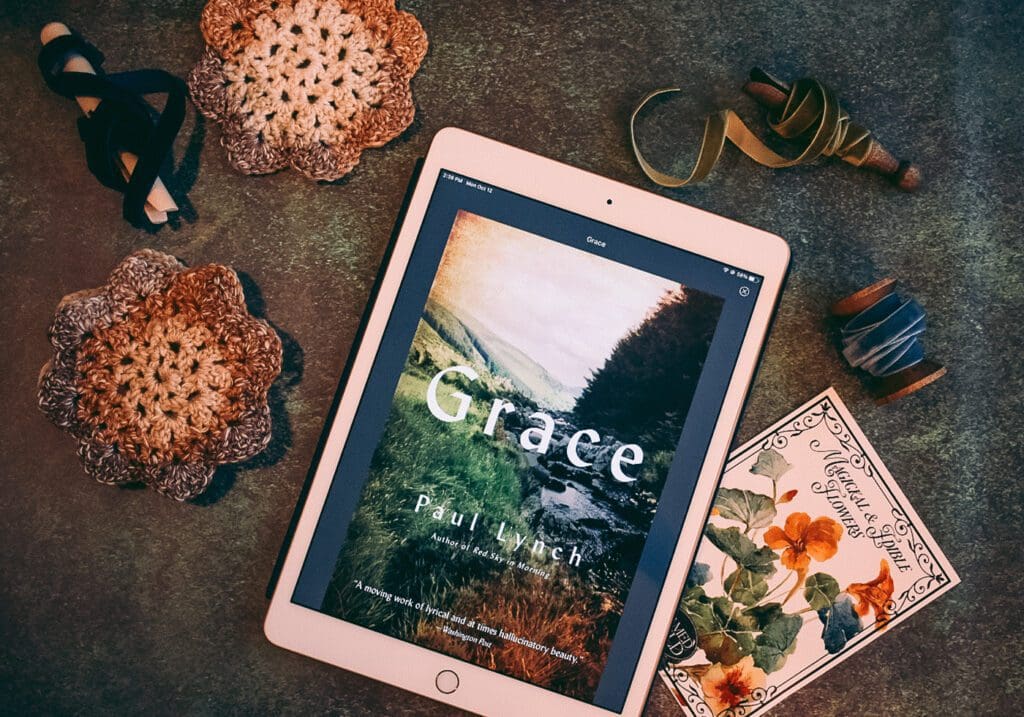 P.S. Do you like the crochet coasters pictured here with my iPad? Click here all of the handmade coaster sets available in my crochet shop, Critter Crafting.
Looking for more great reading recommendations?
Check out my post on great books to read in the summer here!
Seven Great Autumn-Inspired Reads
Outlander by Diana Gabaldon
Dracula by Bram Stoker
The Picture of Dorian Gray by Oscar Wilde
Frankenstein by Mary Shelley
The Essex Serpent by Sarah Perry
Grace by Paul Lynch
Wuthering Heights by Emily Brontë
Northanger Abbey by Jane Austen
---
What is your favorite book to read in the fall? If you've read any from my list here,
which did you most enjoy?
---
*This post was originally published on October 13, 2020. It was most recently updated on September 19, 2021.