My Summer Reading List
For a while now, I've been on a non-fiction kick when it comes to reading. I love reading about historical people and events. But when I finished my last non-fiction read (The Color of Law: A Forgotten History of How Our Government Segregated America – a must read!), I began looking back over the e-books I had saved on my iPad. This compilation of great books to read in the summer comes in part from revisiting old favorites, as well as a desire to read summer-inspired fiction.
While there are a lot of robust lists of new releases to read this season, my list of great books to read in the summer is full of old friends. I hope you find a new favorite — or revisit an old one — here!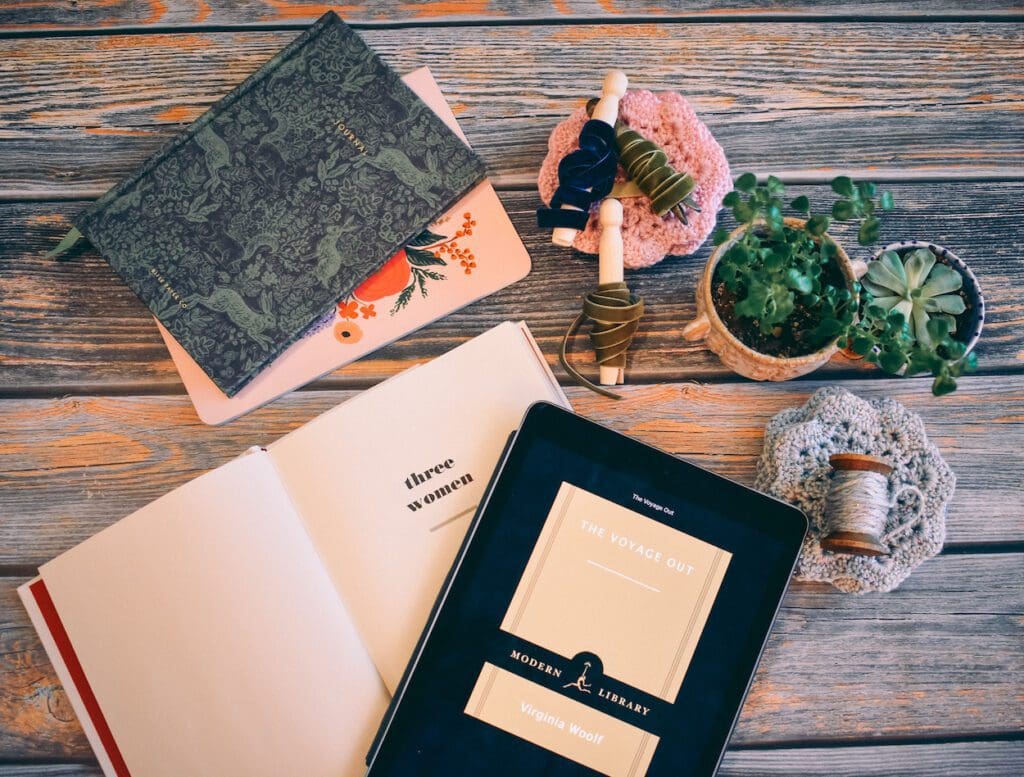 Great Books to Read in the Summer
A hypnotic coming-of-age story, The Virgin Suicides follows the five fatally-melancholic Lisbon daughters. Jeffrey Eugenides paints a haunting portrait of what, from the outside, looked like the perfect middle-class American family. Bonus for this one: Sofia Coppola directed an equally hypnotic film version with Kirsten Dunst as Lux Lisbon, the protagonist of the Lisbon sisters.
The portrait of a young, rural artist in the late 19th century, Willa Cather's The Song of the Lark follows Thea Kronborg as she pursues a career in music. This has always been one of my favorite works by Willa Cather, and it stands well on it's own; however, it is typically considered the second installment of three in a so-called "Prairie Trilogy." If you want to follow the trilogy, pick up O Pioneers! first.
Michael Chabon's 2012 Pulitzer Prize winning novel, The Amazing Adventures of Kavlier & Clay is a must-read for any comic book lovers. Even if you aren't a fan of comic books (can't say that I am, myself, actually), this book is a great read. Set in 1930s New York, Chabon's novel follows two young boys in the city ahead of World War II. There's a reason that it's considered "one of the defining novels of our modern American age."
The first novel by American literary giant Toni Morrison, The Bluest Eye is a lyrical tragedy set in the 1940s. The young Black protagonist, Pecola, plays for blue eyes, in place of her natural brown, because she wants to be as loved as the other blue-eyed American kids. The New Yorker heralded the book as paving "a new path through the American literary landscape by placing black girls at the center of the story."
Virginia Woolf's first novel, The Voyage Out features a stream of consciousness narrative centered around a young woman traveling by ship from London to South America. It is a love story, in some ways, but more of a satire about social mores of Woolf's time. Even if the novel covers the Edwardian era, many of the sentiments are enticingly contemporary for today's reader.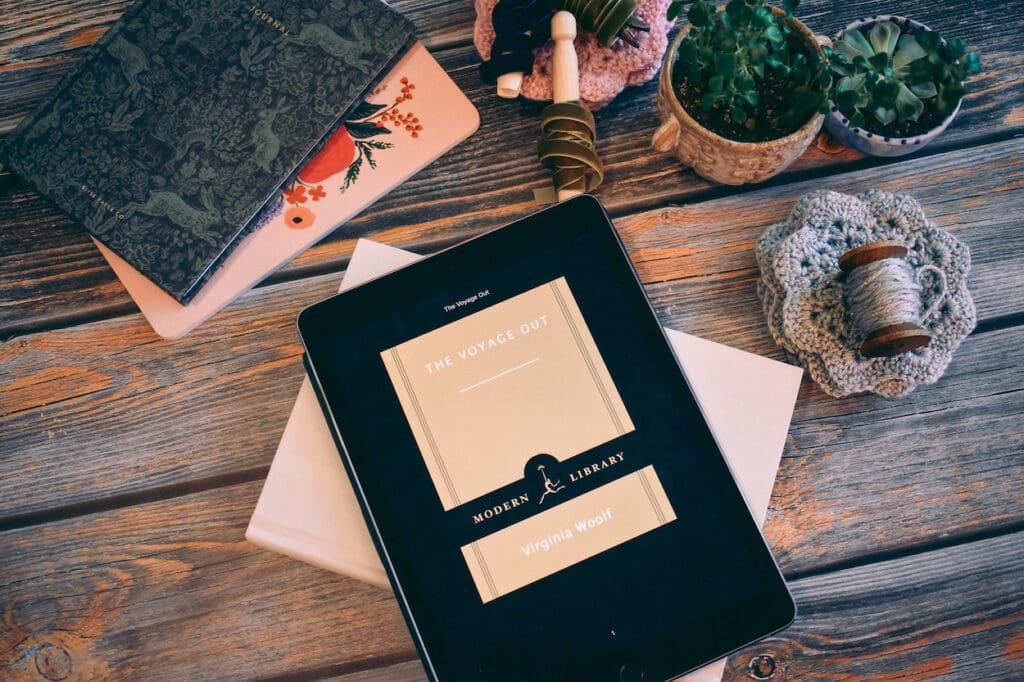 Beth Gutcheon's 2001 novel follows the memory of a long-lost summer romance. The story, set in Maine, weaves together timelines of restless spirits. So, if you're looking for a bit of a love story plus some murder and ghost themes thrown in, More Than You Know may be a great option for you.
The Awakening is a classic summer read and one of the first that I thought of for my list of great books to read in the summer. This iconic feminist novel follows the protagonist, Edna Pontellier's, self-discover through a summer romance and rejection of social conventions. Many of us likely read this in school at some point, but it's worth revisiting with fresh eyes this summer.
Ok, this isn't summer specific (and it's entirely non-fiction) but it should still be on everyone's summer reading lists. Reni Eddo-Lodge's writing is powerful and eye-opening. The book explores the ways in which race and class intersect, along with how feminism — specifically, white feminism — interacts with each.
This is a book that was begging to be written. This is the kind of book that demands a future where we'll no longer need such a book. Essential.

Marlon James
There's a reason that you suddenly saw this on everyone Instagram feeds as recommended reading following the death of George Floyd and the Black Lives Matter protests.
I read Claire Messud's The Emperor's Children a few years back and it has really stuck with me since. It's not a specifically summer-inspired book, necessarily, but a great fiction read regardless. The book follows three almost-thirty friends in New York City, which is calling my name for a re-read simply because of the dazzling descriptions of the city. If you're looking for a well-written read about college friends and city life, give The Emperor's Children a try.
Lisa Taddeo's 2019 book about the lives and relationships of three women was widely acclaimed from the start. It's non-fiction — it's based on immersive reporting by the author — but it reads like fiction. Chances are, if you follow any bookstagrammers on Instagram, you've seen the stark white cover a few times. I was late to reading the book, though, so I'm including it here in my list of great books to read in the summer. If you were worried that Three Women might be over-hyped (like I had), you're in for a pleasant surprise.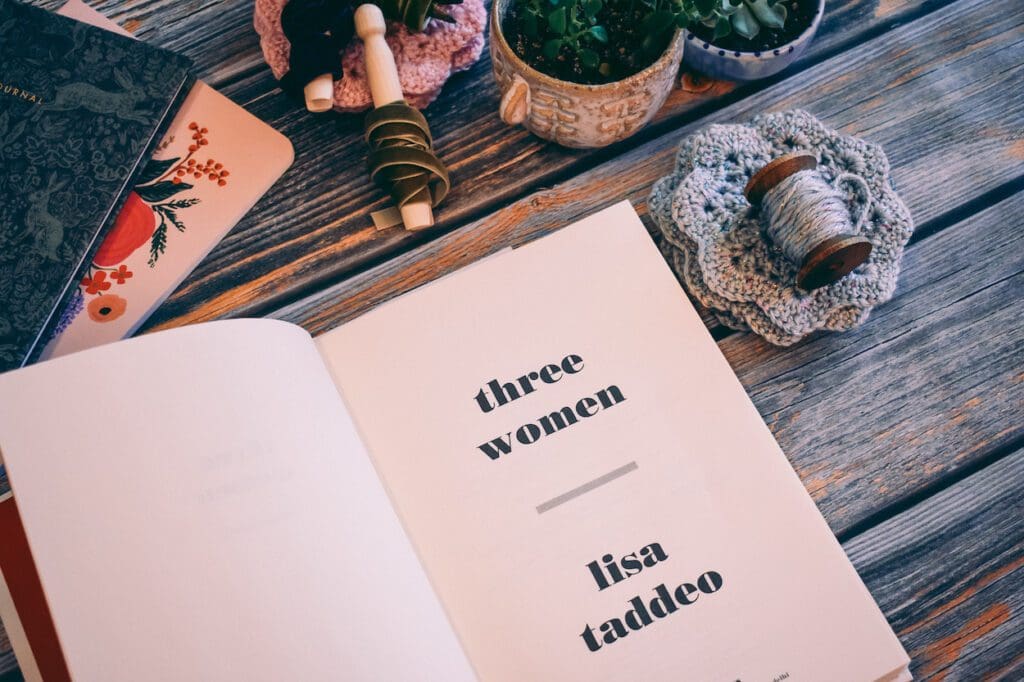 ---
Where to Buy These Great Books to Read in the Summer
Bookshop.Org
This is my first post using Bookshop.org, an online bookstore with a mission to financially support local, independent bookstores. Bookshop.org is a B-Corp dedicated to the public good, designed to "strengthen the fragile ecosystem and margins around bookselling and keep local bookstores an integral part of our culture and communities."
I recently joined their affiliate program, which gives a matching rate as commission to independent bookstores. The links in this post are affiliate links, meaning that, if you purchase a book through them, I theoretically will receive a small commission (at no cost to you). The commissions I receive through affiliate links help me put more money into Cats & Coffee and keep the blog up and running. The coolest part, though, is that Bookshop.org will give that same amount to an independent bookstore in their directory! Pretty cool, right?
Click here to learn more about Bookshop.org.
Black Owned Independent Bookstores
If you'd prefer to shop directly through independent bookstores, here are a number of Black-owned book stores to consider:
Many of these bookstores were found via this Instagram post by @jczpd!
---
Quotes from The Awakening, The Emperor's Children, and The Voyage Out.
---
Explore More Cats & Coffee Book Reviews
---
Pin this Post to Save it For Later!