How to Save Money on Cat Supplies
As amazing as pets are, their supplies can definitely be a bit costly. Food is probably the highest and most continuous cost when it comes to pet ownership. Whether your cat is on a prescription diet or not, high quality kibble and wet foods can add up. Unfortunately, the cost is always going to be there, and that's something you must consider when planning to adopt a furbaby. But there are a few tips and resources I've found that lower the bill a bit and save money on cat supplies.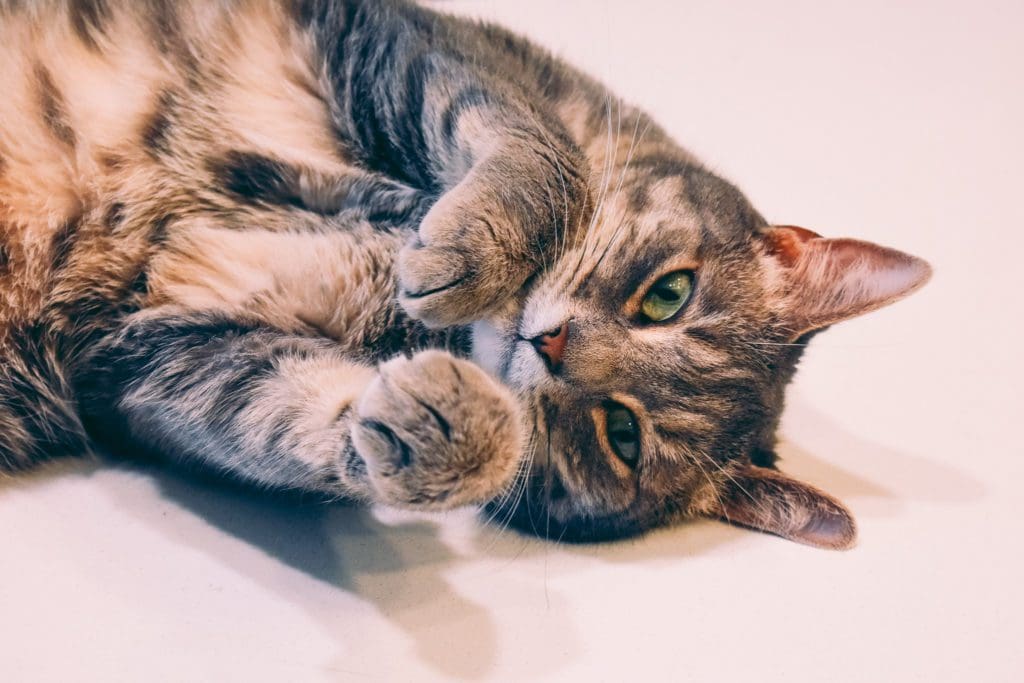 1: Try Using an Autoship Deal Option
I wrote all about how Chewy's Autoship Program works and why it so well for us here. The Chewy auto ship discount has been pretty consistent since I've been using them, which is nice. There are other autoship programs out there, though, that may work better for you.
Amazon has autoship options — many of which feature deals — but they aren't as uniform as Chewy's. One downside, though, of Amazon's autoship options, is that I can't reliably find my cats' kibble of choice on Amazon. This is why I prefer to stick with a pet supply company like Chewy.
As I mentioned in my Chewy autoship write up, the money I've saved by using the program isn't enough to retire on, by any means. However, these are products I'd be buying regardless of the discounts — the kitties demand their snacks, after all! — so a few dollars off the top here and there are nice.
2: Run Google Searches to Compare Prices Online
I do 95% of my pet supply shopping online. The deals and the variety of products available are just better. When I was living in Gainesville, there were a number of local and smaller businesses that carried my preferred cat food and supplies, but I haven't been able to replicate this set up. Beyond this, cat food can be quite heavy, so it's to get it delivered basically to our door.
It's worth it to run a quick search of your pet food or supply of choice to see the different prices out there. For the most part, in my experience, prices are going to be within a few dollars of each other. Every once in a while, though, you may be surprised by what you find.
3: Compare Between Chewy, PetSmart, Petco, and Amazon
This suggestion blends in with the last, and the stores you regularly use to compare may differ from mine. These are the retailers I cycle through, though, because they all carry at least some of the cat foods and supplies my cats prefer.
Chewy is my all time go-to for cat supplies, and Amazon is a close second. Amazon cat supplies options are pretty robust, which is very convenient. However, big-box pet stores like PetSmart (which actually owns Chewy) and Petco sometimes run better deals and promotions.
4: Check Your Credit Card of Choice for Special Deals
In my experience, some credit card companies run special deals at select pet stores, offering a statement credit for purchases. Most of the time, you have to opt in and intentionally "add" the deal to your account. I've seen this most with Chase (which, right now, is offering 10% back for purchases at PetSmart made with your Chase card). American Express has had such deals previously, and it's worth keeping an eye out for.
P.S. How cozy does Emory look in this heated bed? It's one of the kitties' favorites.
5: Use Cash Back Apps for Online Pet Supply Purchases
I'm a big fan of cash back apps like Ibotta and Rakuten. Typically, I'll use one or the other for Amazon orders — whether I'm ordering pet supplies or not. Rakuten's rebates for pet supplies seem to be more robust than Ibotta's, but it's worth checking them both out depending on where you shop.
Chewy was recently added to Rakuten, and you can get up to 3% cash back on your orders, with some exclusions. PetSmart is offering 1% cash back. Petco is currently offering 2% cash back on all orders through Rakuten.
P.S. if you sign up for Rakuten with my promo code, you'll get a welcome bonus!
---
Have you tried any of these suggestions? If so, I'm curious: what worked for you, and what didn't?
Share your experience or other tips in the comments!
---
Cat Product Favorites