The Cats & Coffee Curated Content Series
Welcome to the May 2022 edition of my weekly Cats & Coffee's Curated Content Series! This series features weekly short-form content round-ups of articles, videos, podcasts, and Instagram accounts that inspire and entertain me or make me think. In short, I find content that is worth your time so you don't have to! This month's Curated Content Series highlights include trustworthy coverage of the ongoing SCOTUS news, an inspiring Wheel of Time cosplay video, and an Instagram all about a non-diet approach to eating. Read on for more!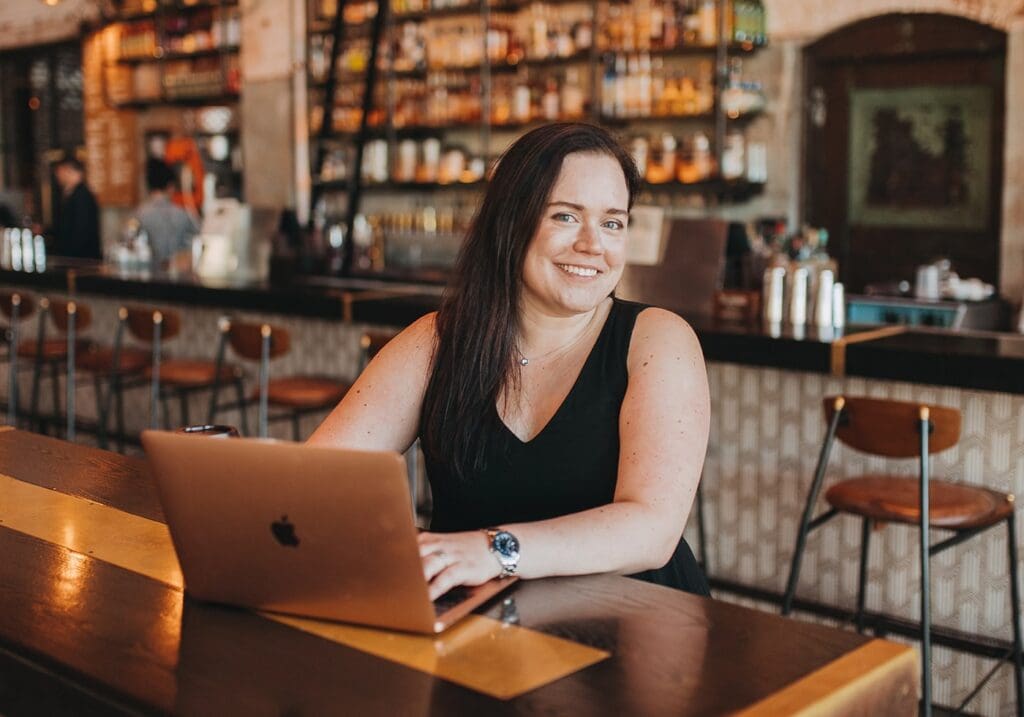 Favorite Finds of the Month

Cats & Coffee's Curated Content Series: May 25, 2022
Article: "Becoming Elizabeth" on Starz: Everything We Know About the British Period Drama, Jessica Radcoff for Glamour
I love a historical drama, so I'm naturally very excited for Starz's upcoming series, Becoming Elizabeth. Premiering on June 12 on Starz, this drama follows the lesser-known early years of Elizabeth Tudor. Alice Von Rittberg stars as young Elizabeth Tudor, with Jessica Raine as her step-mother (AKA: the last queen of Henry VIII) Catherine Parr.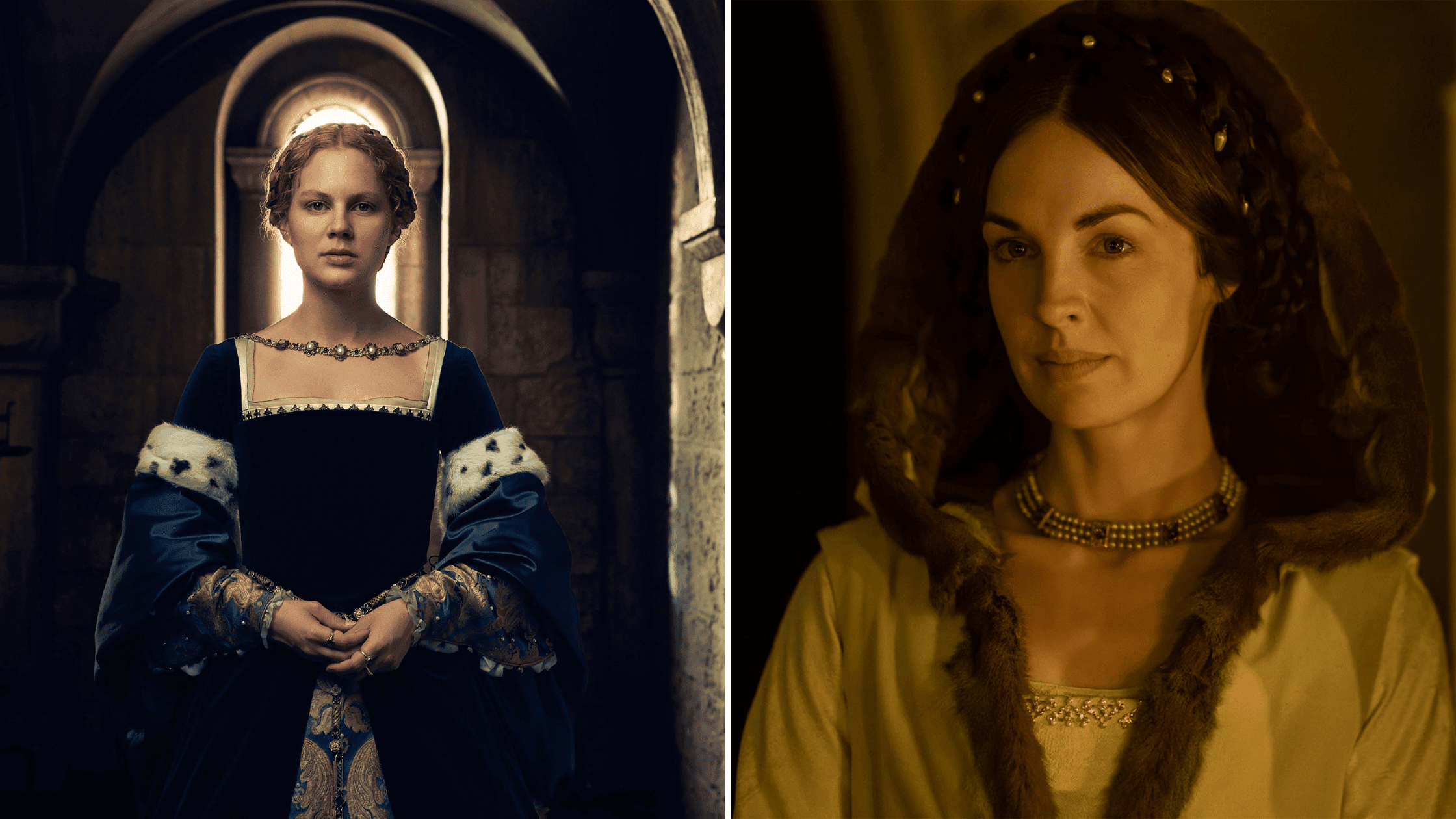 Photo Credit: Nick Briggs/Starz
The series will also feature Jamie Blackley as Robert Dudley and Bella Ramsey as Lady Jane Grey. The former you'll recognize from The Last Kingdom; the latter from Game of Thrones.
Previous Starz historical dramas include The White Queen, The White Princess, and The Spanish Princess, each of which are based on novels by Philippa Gregory. Becoming Elizabeth, however, is not directly based on a Gregory novel. It premiers on June 12, 2022 on Starz.
Read "Becoming Elizabeth on Starz: Everything We Know About the British Period Drama" on Glamour here.
YouTube Video: Historical Profiles: The Bisexual Prince | Jessica Kellgren-Fozard
Jessica Kellgren-Fozard hosts a Historical Profiles series on her YouTube channel, which details the life of a little-known LGBTQ+ and/or disabled historical figure. This particular episode is about Prince George, Duke of Kent, who was the son of King George V and Queen Mary, born in 1902. Jessica describes his life, career, and the impact that his LGBTQ+ identity had on his life. All in all, some fascinating insight into a lesser-known figure in the British royal family:
Indy Srinath is farming and foraging educator who uses her platform to highlight issues of sustainable agriculture and environmentalism. Her self-described path is paved with "poetry, food, empowerment for the people, and all the pretty things along the way."
On Instagram, Indy shares beautiful photography from her foraging and farming experiences. I love how authentic her feed is, and how enthusiastically she shows up for her followers. You'll learn from Indy, she'll make you smile, and she'll make you think. If you need any colorful, plant-based inspiration in the kitchen, she has you covered there, too.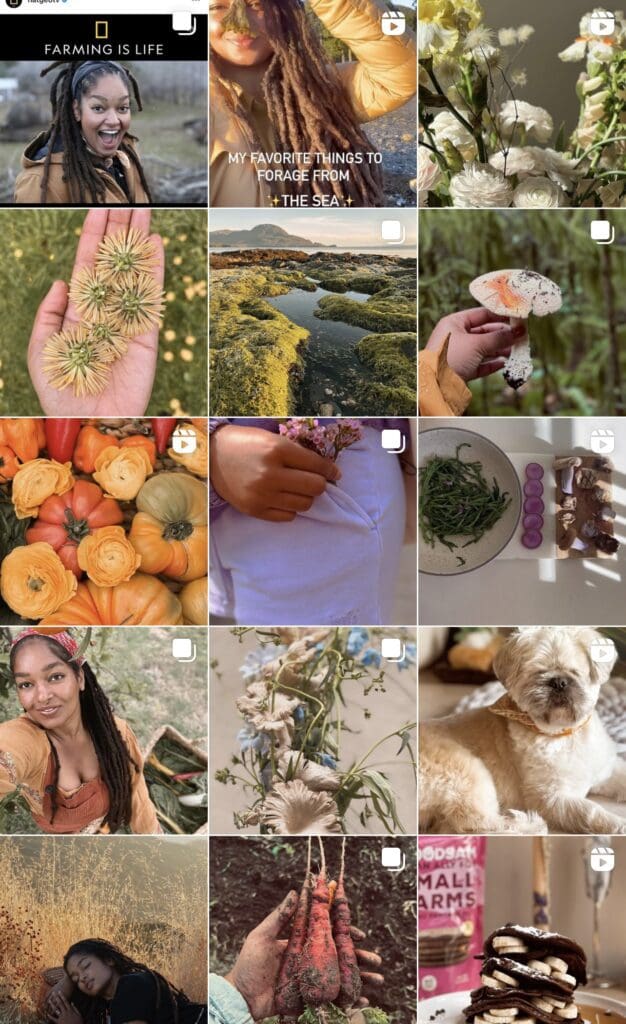 Give Indy a follow on Instagram here. Be sure to check out everything else she is up to by visiting her website here. Keep an eye out, too, for her upcoming show on National Geographic: Farming Is Life.
Cats & Coffee's Curated Content Series: May 18, 2022
Article: Colin Firth and Matthew Macfadyen on the Bromantic Power of Two Mr. Darcys, Julie Miller for Vanity Fair
With the release of their World War II-era Netflix film, Operation Mincemeat, Colin Firth and Matthew Macfadyen discussed their iconic portrayals of Mr. Darcy in 1995 and 2005 respectively. Besides discussing their new film, the pair traded notes on playing one of Jane Austen's most famous characters.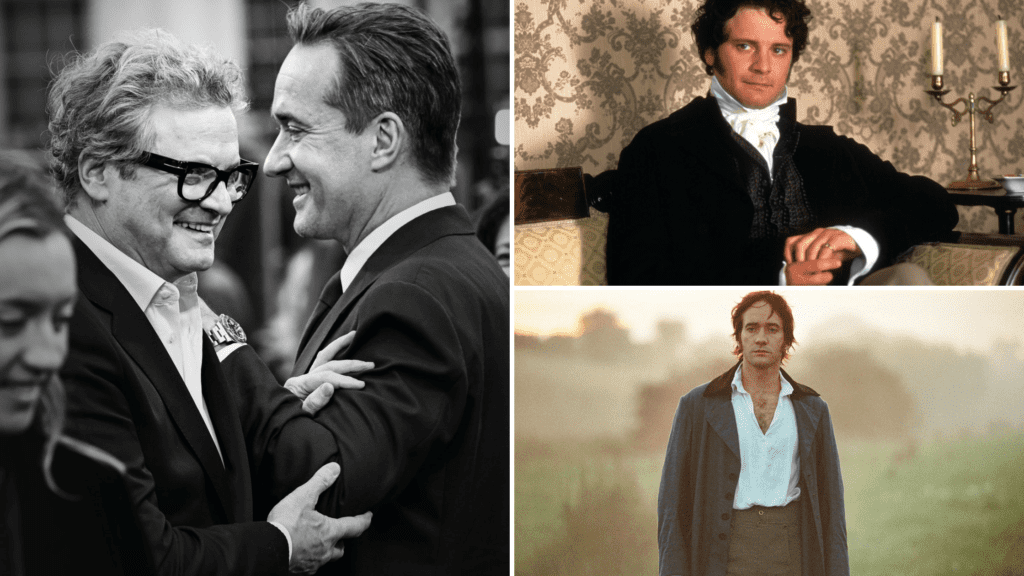 Photo Credit: (left) By Gareth Cattermole/Getty Images; (right top & bottom) Shutterstock
If you hadn't been in the mood to rewatch either of the 1995 or 2005 Pride and Prejudice productions, you will by the end of the article.
Read Colin Firth and Matthew Macfadyen on the Bromantic Power of Two Mr. Darcys by Julie Miller on Vanity Fair here.
Podcast: Medieval History with Dan Jones | Noble Blood with Dana Schwartz
You may have seen that I published a post yesterday about the best history podcasts. I had been wanting to put together a post on my favorite history podcasts for a while, but just hadn't sat down and done it. This episode of Noble Blood ultimately inspired me to do so. In this episode, Dana Schwartz and Dan Jones discuss his career rather generally, but also delve into medieval history, with some fun specifics sprinkled in.
Listen to Medieval History with Dan Jones from Noble Blood with Dana Schwartz on Apple Podcasts here.
If you don't already follow your virtual work bestie, Laura of @loewhaley, chances are you've seen her videos on TikTok. Whether or not you work a traditional nine-to-five office job, Laura's videos about work culture are utterly relatable.
From quick clips about Zoom call mishaps to mini-series like "how do you professionally say?", Laura gives voice to the nagging thoughts in our heads on a daily basis.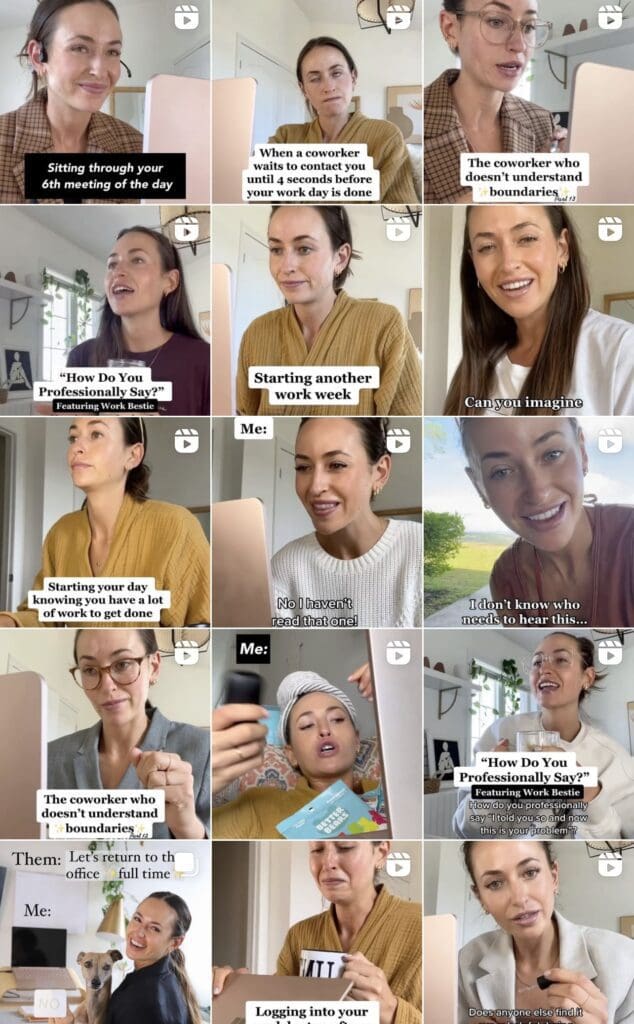 Add some light-hearted, comedic snark to your Instagram feed and give Laura a follow here. Be sure to check out her TikTok here as well!
Cats & Coffee's Curated Content Series: May 11, 2022
Article: Waking Up From the Nap Dress: How the proudly personally privileged Nell Diamond convinced so many women to wear pajamas in public, Matthew Schneier for The Cut
At this point, I've established myself as a Nap Dress devotee (recent examples: one, two, and three). This is so much so that I have to remind myself to consider even wearing other dresses rather than defaulting to my favorite Ellies. So, I really enjoyed learning a bit more about the woman behind the Hill House Nap Dress phenomenon.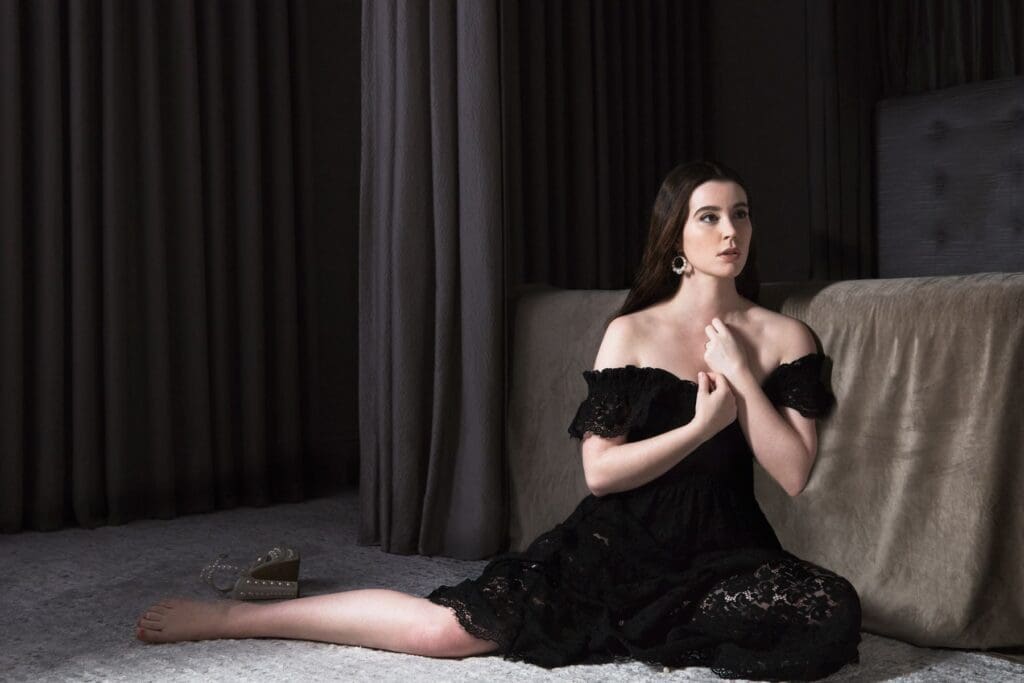 Photo Credit: Jeff Bark
In many socioeconomic ways, Nell Diamond is not terribly relatable. However, her stance towards style and her attitude towards her work are entirely engaging for me. As I think many women in traditionally conservative fields (IE: law, for me), navigating dress can be incredibly uncomfortable. In discussing the office attire and ethos of an early banking job she had, Diamond discussed how difficult it was to minimize her style personality in order to fit in to the conservative office culture. "No offense to Ann Taylor," she is quoted, "It was really hard, and I also felt guilty for it being so hard. Like, it doesn't matter. But it does. If I can't feel like myself, I can't do anything."
Shop My Favorite Hill House Nap Dresses

Read Waking Up From the Nap Dress: How the proudly personally privileged Nell Diamond convinced so many women to wear pajamas in public by Matthew Schneier for The Cut here.
YouTube Video: Blake Lively Breaks Down 19 Looks From 2005 to Now | Life in Looks | Vogue
I have two primary thoughts about Blake Lively and this video. First, she always wins the Met Gala. And, second, right from the start, this video makes me want to rewatch The Sisterhood of the Traveling Pants and Gossip Girl.
As you may have noticed from many of my previous must-follow Instagram accounts this year, I've been really working on developing my photography skills. Part of that process has been to find photographers to learn from. Marte Marie Forsberg is one such photographer, both via her beautiful feed but also through a great Lifestyle Photography SkillShare Course of hers I took a few months back.
Forsberg's style is so classic yet distinct, and her approach to photography is very authentic and organic. If you take the photography course I mentioned above, you'll see that she is a grounded artist, finding beauty in the mundane and every-day — one of my favorite types of photographer! Beyond the stunning photos, Forsberg offers beautifully thoughtful captions, which go to show her artistry extends beyond the camera.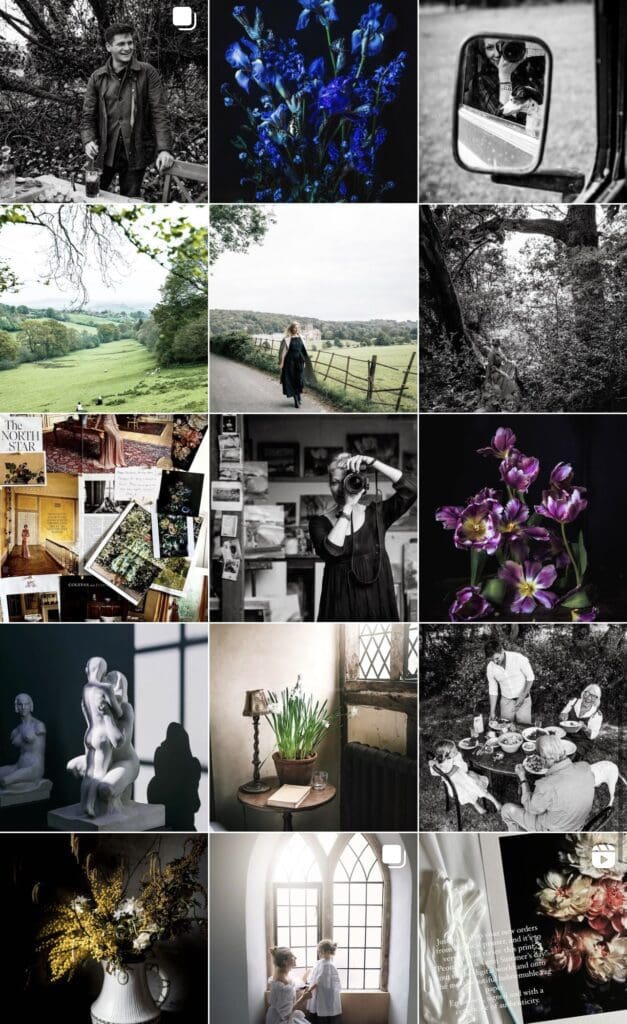 Follow Marte Marie Forsberg on Instagram here. Also, be sure to check out her website for more information about her work and to buy her prints.
Cats & Coffee's Curated Content Series: May 4, 2022
Article: What Would the End of Roe Mean? Key Questions and Answers, Claire Cain Miller and Margot Sanger-Katz for The New York Times
As much as I wanted to start off the new month with a lighthearted read — something about the Met Gala, perhaps — the U.S. Supreme Court had other plans. The news of a leaked Supreme Court draft opinion ostensibly overturning Roe v. Wade was all encompassing Monday night and the internet continued reeling into Tuesday, and I expect this to go on for some time. Overturning this key Supreme Court decision and the relating precedent is a terrifying prospect, one that has me worried both as a trained lawyer and, of course, as a woman.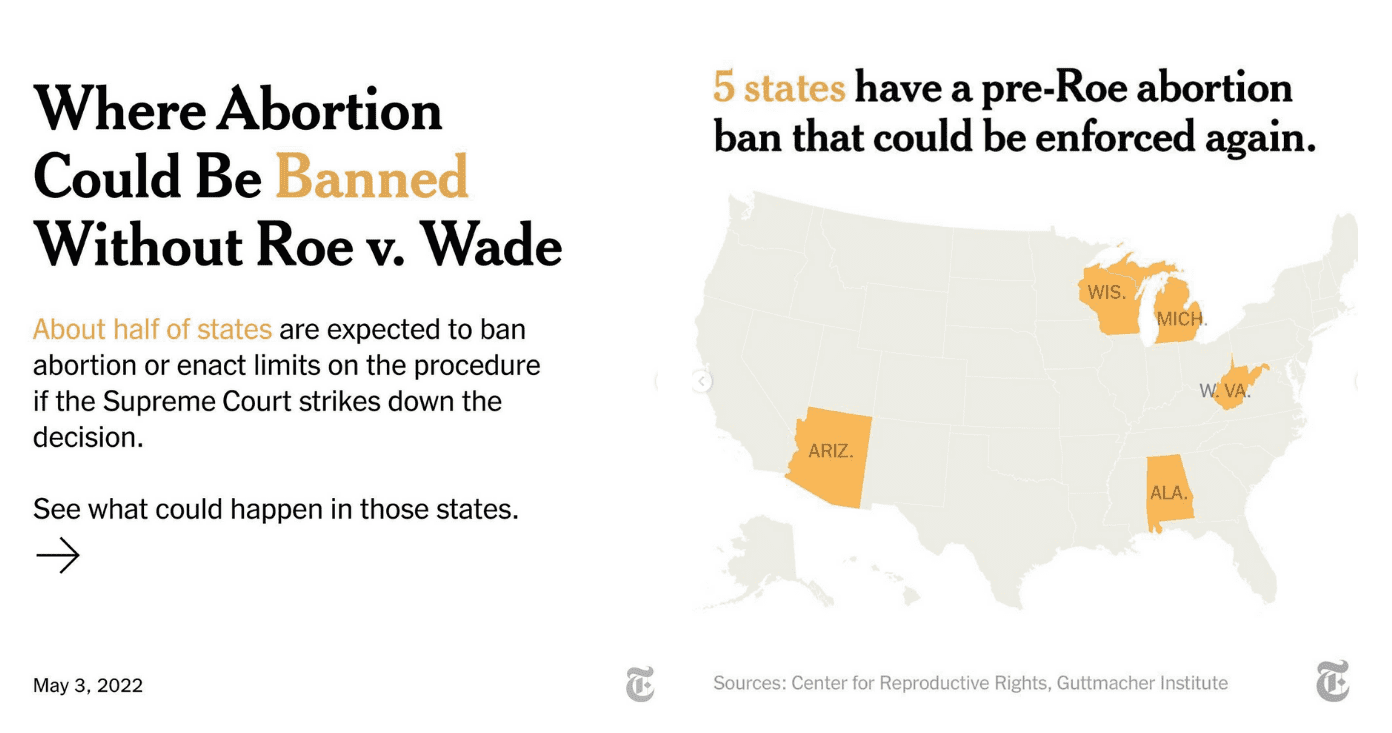 Image/Graphic Source: The New York Times' Instagram
In this article, Claire Cain Miller and Margot Sanger-Katz break down some key questions and answers around this matter, including whether abortion would immediately become illegal everywhere in the U.S. if Roe is overturned (answer: no). The article notes, further, that there are 25 states where abortion access would most likely change (I was honestly shocked to not see Florida on that list, but time will tell).
Read What Would the End of Roe Mean? Key Questions and Answers on The New York Times' website for free here. The NYT has a lot of great resources on this issue, beyond this clarifying article. Click here for all of the NYT coverage of this ongoing bombshell from SCOTUS.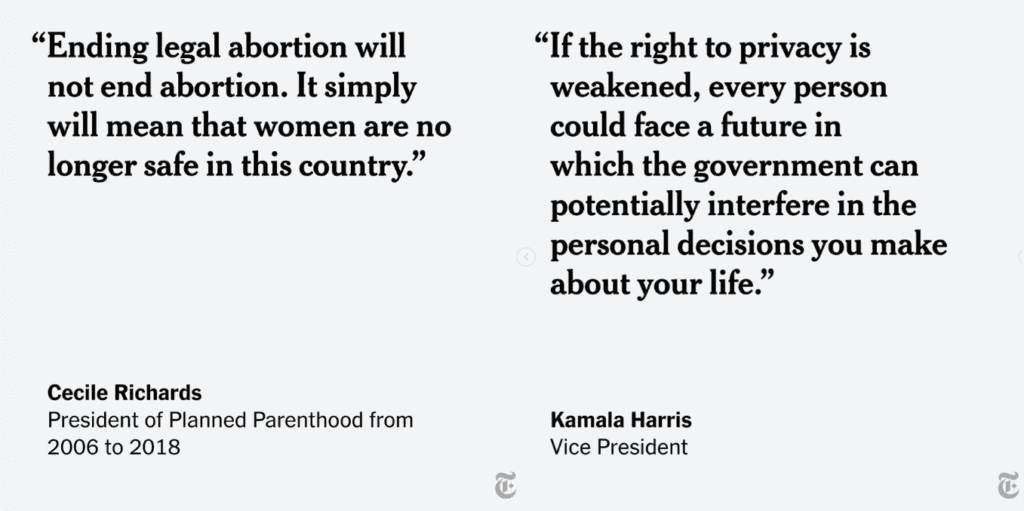 Image/Graphic Source: The New York Times' Instagram
P.S. if you want to get involved, I urge you to visit the Planned Parenthood website and the ACLU website for more information how to advocate for reproductive rights.
You can also reach out to your elected officials on this matter using Resistbot (more on that here).
YouTube Video: Adapting Moiraine's Iconic Shoulder Piece | The Wheel of Time (Moiraine Pt. 3) | Bernadette Banner
Ok, after that NYT article, I felt like I needed to share something a bit lighter, so I settled on this Wheel of Time cosplay video. This is the third installment of Bernadette Banner's Wheel of Time costume recreation (here is the first video, and here is the second). In this video, Bernadette crafts the iconic shoulder piece from Moiraine's White Tower Dress and, even more importantly, models the finished ensemble. Not going to lie, it makes me want to re-watch the series again — or at least the scenes with this stunning gown!
I've been following Shana Minei Spence's nutrition account on Instagram for some time now. I love her no-nonsense takes on diet culture and the stigmas around various foods and habits. As someone working to reevaluate their relationship with food, I've found renewed comfort in Shana's content, since she regularly reminds her followers that there are no "good" foods or "bad" foods:
Overall, Shana's content is equal parts entertaining and informative. She delivers useful and pertinent nutritional info with humor and wit, which helps break down one's defenses when it comes to our relationships with food.
Give Shana a follow on Instagram here for thoughtful, non-diet approaches to food. Be sure to check out her website here, as well, for more information on her health and wellness approaches and qualifications.
P.S. If you like @thenutritiontea, you're going to want to check out more of my favorite body positive social media accounts here!
---
Want more great finds like these?
Explore the April edition of my Curated Content Series for more great reads, listens, and Instagram accounts to follow.