How to Use Resistbot to Text Your U.S. Representatives
With less than 100 days until the U.S. presidential election, the importance of voting registration cannot be undersold. Beyond ensuring your registration is up to date and that you've opted in to vote by mail where possible (the healthier, safer option in light of COVID-19!), there are ways to make sure your voice is heard in the meantime. That's where Resistbot comes in. This post is all about how to use Resistbot to text or Facebook message any combination of your U.S. government representatives. It's a free service and as easy as sending a tweet.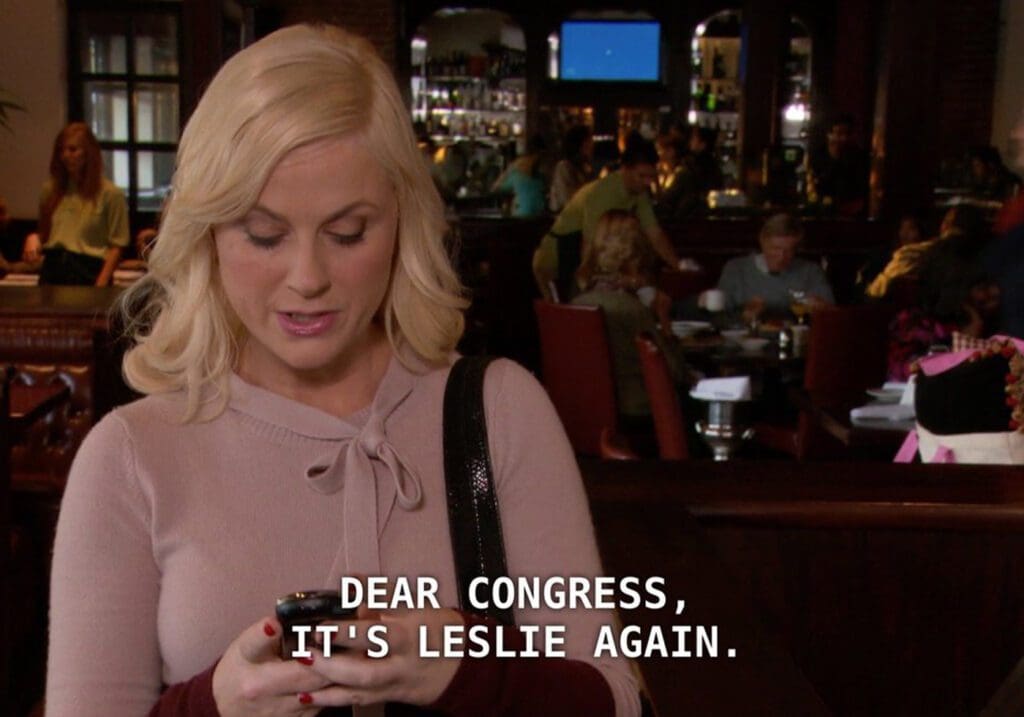 What Is Resistbot? What Does Resistbot Do?
Resistbot is a non-profit project designed to allow Americans to contact their government representatives simply and easily. Frustrated by the sheer impossibility people faced when trying to call their representatives, the designers of Resistbot came up with a way of bypassing the overloaded Congressional phone systems.
Resistbot allows users to text or message letters to their representatives via iMessage, Twitter, Telegram, Messenger, and Facebook messenger.
Resistbot then turns the message into a cleanly formatted letter, including a header with your information (it'll gather that when you first sign up). Currently, you can message a variety of representatives including all of your Congressional representatives at once, your state legislators, and even your state's governor.
Originally, the messages would be delivered as physical faxes. However, this was changed to e-delivery after the program sent over 5 million pages of faxes within the six months.
Who Runs Resistbot?
The project was co-founded in 2017 by Jason Putorti, AngelList designer and former Clinton presidential campaign volunteer and Eric Ries, entrepreneur and author of "The Lean Startup." A response to the Trump's 2016 election, Resistbot was designed to "faithfully deliver any message" from users, regardless of ideology. Putorti noted that the text bot gave voice to both liberal and conservative opposition to the Trump administration.

Is Resistbot Effective?
It may seem easy to discount the efficacy of a text message to your members of Congress. However, short messages are actually quite useful for representatives.
In many cases, Congressional representatives, whether in the State or Federal level, use calls and letters from constituents as tallies for or against something. As a former Constituent Services Intern for a U.S. Senator, I can say that this is true. Whether someone called and was pleasant to talk to or not, I would record the issue they were calling about, whether they were for or against it, and note their zip code. All this information would be pooled for the Senator to review when making decisions on how to vote on issues.
So, don't discount a short and sweet message to your reps. It's actually pretty helpful.
Plus, as someone who has regularly used Resistbot since it came about, I can confirm that representatives do respond. Whether it's an automatic reply to say that the message has been received, or personal calls from the local offices, they do acknowledge you. After a particularly rough week early in Trump's administration, a Ted Yoho intern (you know, the guy that called AOC a "fucking bitch" within earshot of a reporter) called and left a message on my phone to say that they were receiving my notes and understood my concern. Who knows if my messages changed his mind (doubtful), but at least my concerns were recorded.
How to Sign Up for Resistbot
As I mentioned above, you can use Resistbot on a number of platforms: iMessage, Messenger, Twitter, Telegram, and SMS text message.
For all the other services, simply text the word "RESIST" to Resistbot on iMessage, Messenger, Twitter, Telegram, or to 50409 on SMS* and read what the bot texts you back. 
After sending the initial message, the bot will gather some basic info from you and figure out who your representatives are — both at the State and Federal levels. It saves this information so it'll auto populate any time you message the bot.

What are the Resistbot Commands?
For a full list of the Resistbot commands, I recommend checking out their website homepage here. A Resistbot command is simply what you text to the bot to initiate a message. The bot has become quite robust and allows for a large number of activism. Here are some of the most basic and my most used Resistbot commands:
"Congress" – write or call 2 Senators and House Representative in Congress
"State" – write or call your Governor and/or state legislators
"Senate" – write or call one or both of your U.S. Senators
"House" – write or call your U.S. House of Representatives rep
"Vote" – get a personalized voting checklist
"Register" – register to vote
"Absentee" – get localized absentee ballot instructions
"ID" – review voter ID requirements and learn how to get a proper ID
"COVID Test" – find local COVID testing sites
"Trump"- see how often your representatives vote with Trump
"Topic" – get the latest in Resistbot news and inspiration for future letters

Further Reading on Resistbot
Other Action Items
---
Pin this post to save it for later!