Christmas Nail Colors for the Holiday Season
A simple way to get into the festive spirit is with a new coat of nail polish. I always feel more put together when I have my nails nicely painted, and festive nails are one of my favorite things about the holidays! I love an excuse to wear extra glitter or fun Christmas nail colors (although it doesn't take much to convince me to glitter anytime during the year!).
Here, I'm sharing some fun festive nail colors, each of which will arrive before Christmas (as of the time of writing this on 12/14/2021!). These Christmas nail colors are from some of my favorite brands and range the color spectrum. I hope you find one you love!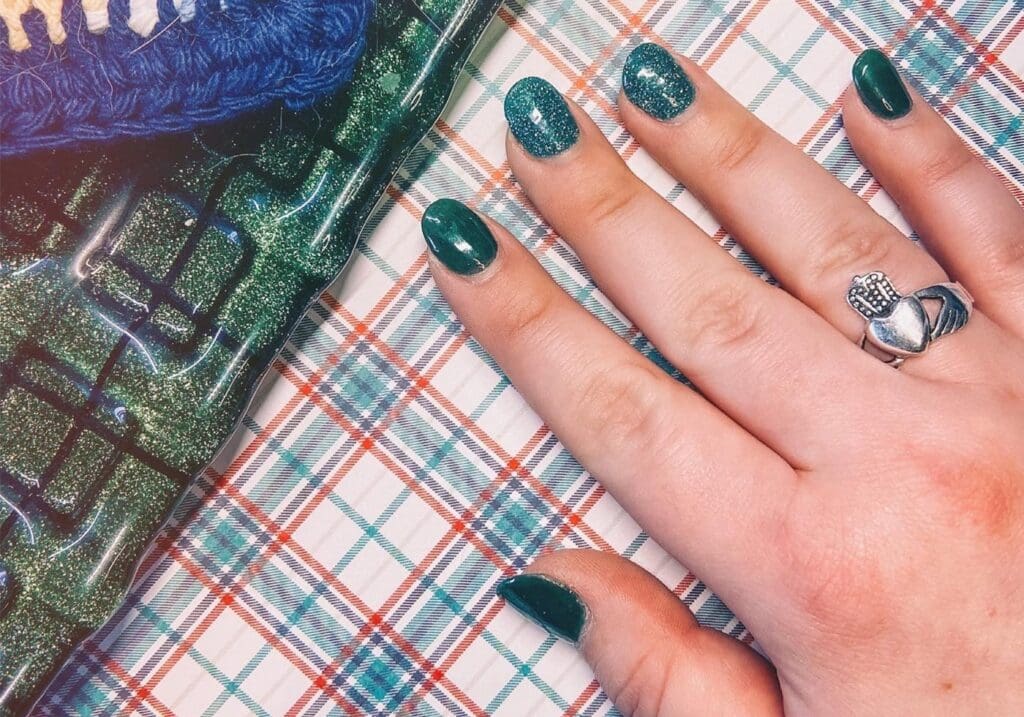 Festive Holiday Nail Polishes
The holidays always call for rich colors, in my opinion. I typically love a deep forest green (obviously!) or a rich red, but found myself drawn to some purples and cranberries when preparing this article. The Nails Inc. Get Out of My Space polish in the top right of the graphic below is really calling my name. Plus, I just love that brand. Their base coat is one of the best available, in my opinion!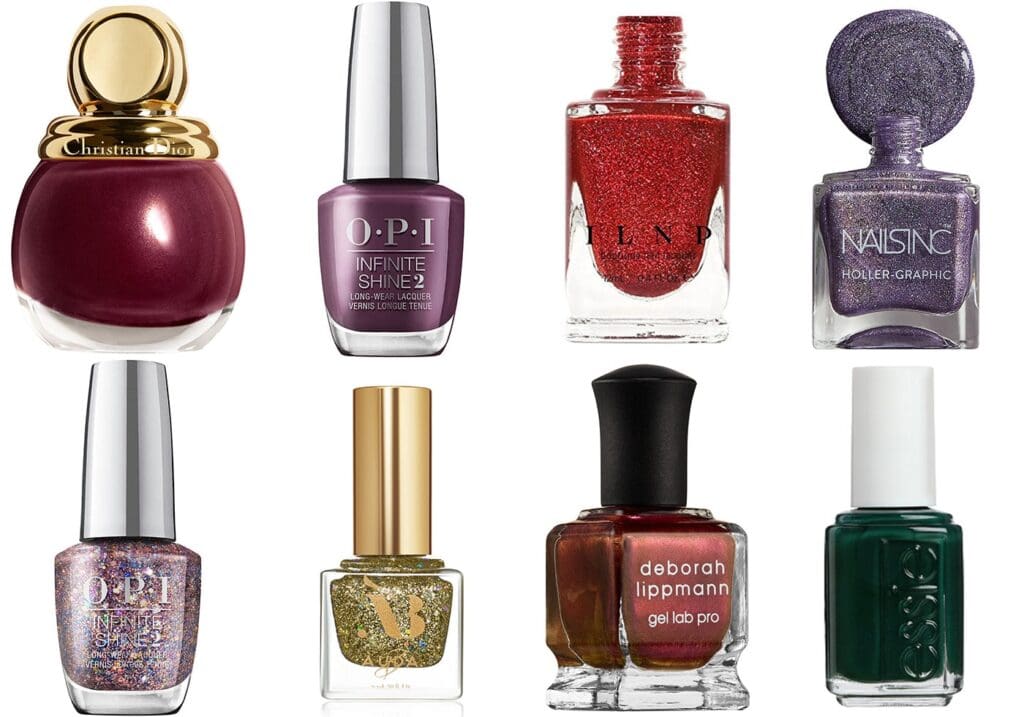 Top Row: Christian Dior Nail Polish (on sale!) | OPI Infinite Shine <3 to the Party | ILNP Cherry Luxe Red Holographic Nail Polish | Nails Inc. Get Out of My Space Metallic Polish
Bottom Row: OPI Infinite Shine Confetti Ready | Dirty Money Vegan Gold Nail Polish | Deborah Lippmann All Fired Up Gel Lab Pro Collection | Essie Off Tropic Grove Green Polish
Extra Fun Finds for Christmas Nail Ideas
In my searches, I came across a few other fun Christmas nail colors and finds. I've not tried nail wraps before, but the kit below is only $5 from Nordstrom, which is tempting. I also really like the Deborah Lippmann nail and lip duo, which comes in this gorgeous cranberry color and is just $25 (a great last minute gift, if you're looking — more stocking stuffers here!). Lastly, nail art is always fun, and MAC has some festive gem sets available, like the one in the bottom right below.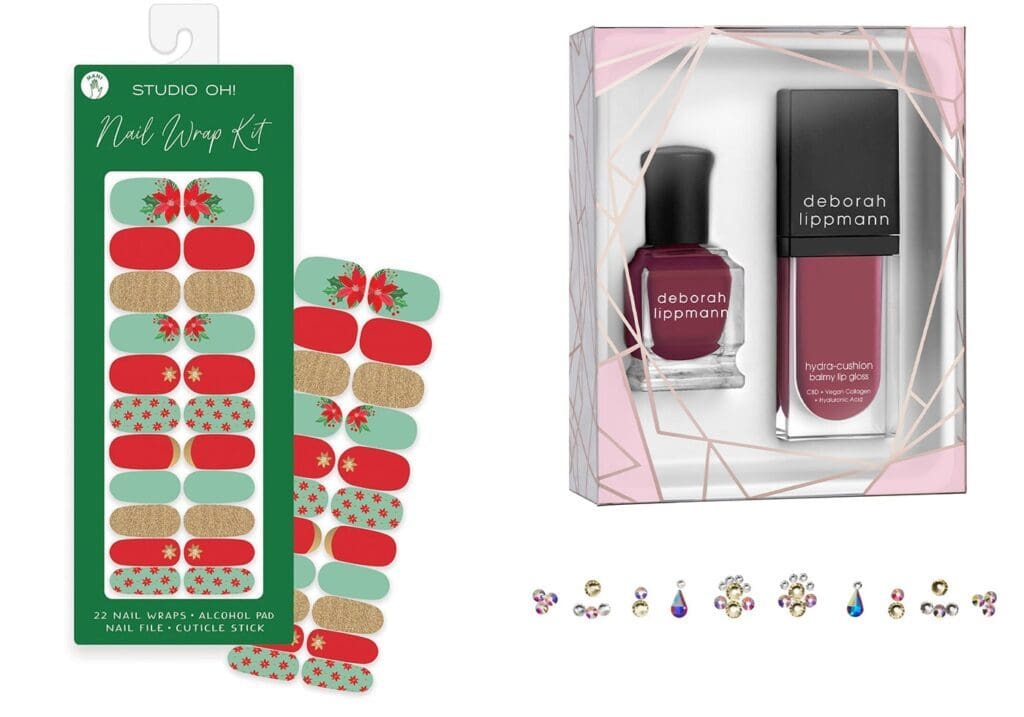 Clockwise from Left: Studio Oh! Poinsettia Mani Nail Wrap Set | Deborah Lippmann Calling Dr. Love Lip & Nail Duet | MAC Aute Cuture Starring Rosalía Nail Adornment Set
If you loved these Christmas nail colors, I think you'll enjoy my fall nail polish guide!
Check it out here, with options for all major color families: classic reds, unique blues and purples, great greens, along with grays and browns.