Your Guide to Common Outlander Questions
Do you have questions about Outlander? Well, I have answers to some of the most common Outlander questions!
Outlander is quite the phenomenon, both in the literary world and in the world of TV. Like with other major series with many characters and locations, like Harry Potter or Game of Thrones, it can be easy to get lost in the details. Whether you've read the books or just watched the show (or vice versa), or whether you've read and watched it all, this common Outlander questions guide is for you.
For frequently asked questions relating specifically to the upcoming season six, check towards the bottom of the page for more information and promotional photos!
P.S. These facts contains spoilers, so if you're not quite through the series yet, consider yourself warned.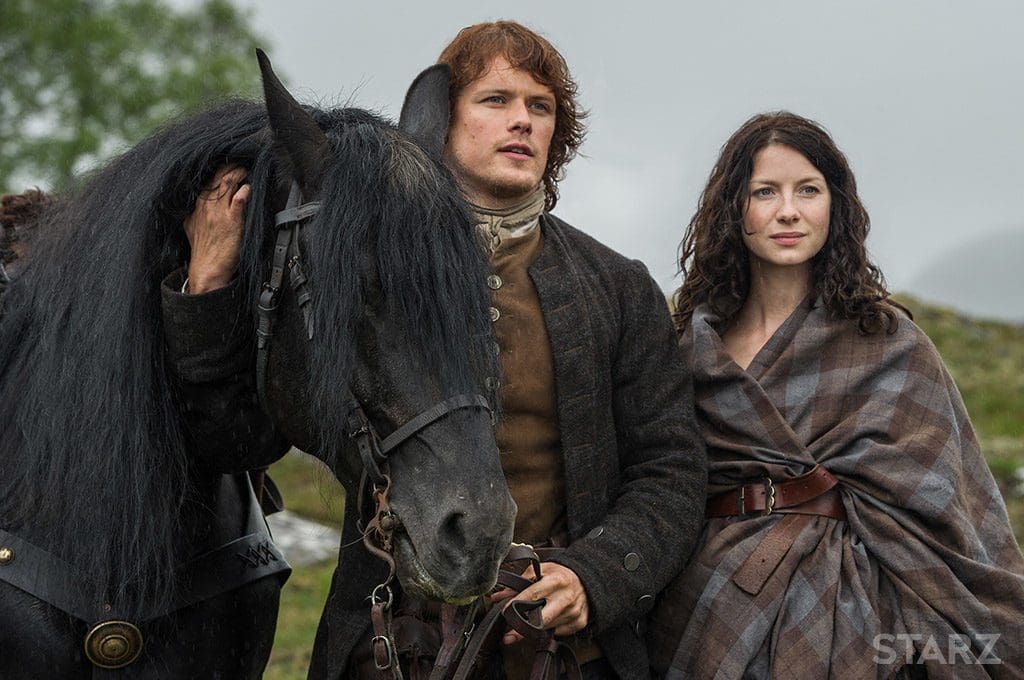 Basic Outlander Questions and Answers
What is Outlander Based On?
Outlander is based on the Outlander book series by Diana Gabaldon. The first book in the series — Outlander — was published in June 1992. So far, there are eight books, but Gabaldon is currently working on the ninth.
How Many Seasons of Outlander Are There?
Currently, there are five seasons of Outlander. The fifth season aired starting February 2020 and wrapped up in May 2020.
Is the Outlander Series Over?
The answer to this common Outlander question is the same for both the books and the show: no.
Diana Gabaldon is currently wrapping up book nine of the series, Go Tell The Bees That I Am Gone. There has not been a publication date set for this volume yet, but hopefully we'll hear something soon.
Outlander has been renewed for a sixth season, based in part on the sixth book in the series, A Breath of Snow and Ashes.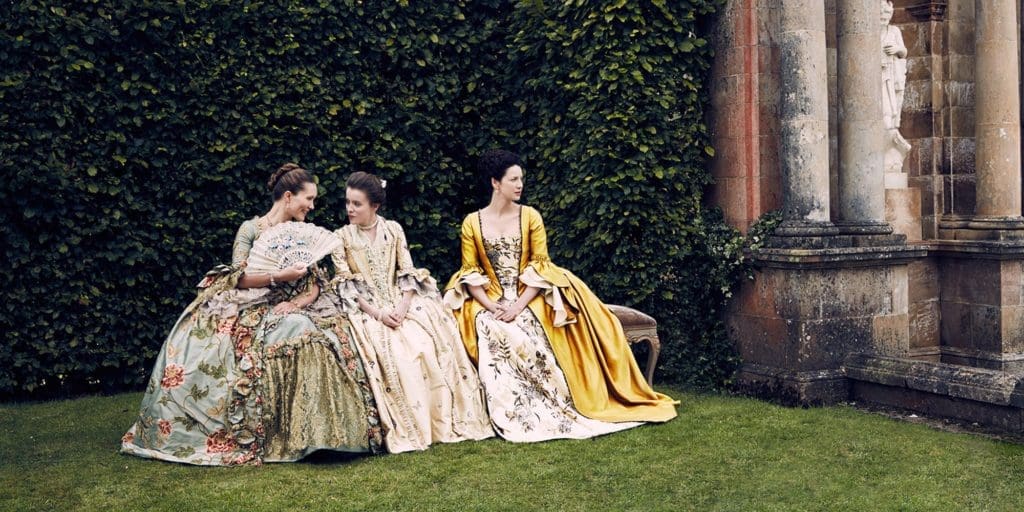 How Many Outlander Books Are There?
Like I said, so far, there are eight books, but Gabaldon is currently working on the ninth. There are also shorter novellas that Gabaldon has released to fill gaps in the books and largely focus on smaller characters or background stories. Seven Stones to Stand or Fall is a larger volume of novellas from within the Outlander universe.
Gabaldon provides a timeline of the books and novellas here, since they weren't necessarily released chronologically.
How to Watch Outlander (In the United States)
Currently, the easiest way to watch Outlander in the U.S. is through the Starz app. The first two seasons are available for streaming through Netflix at this time.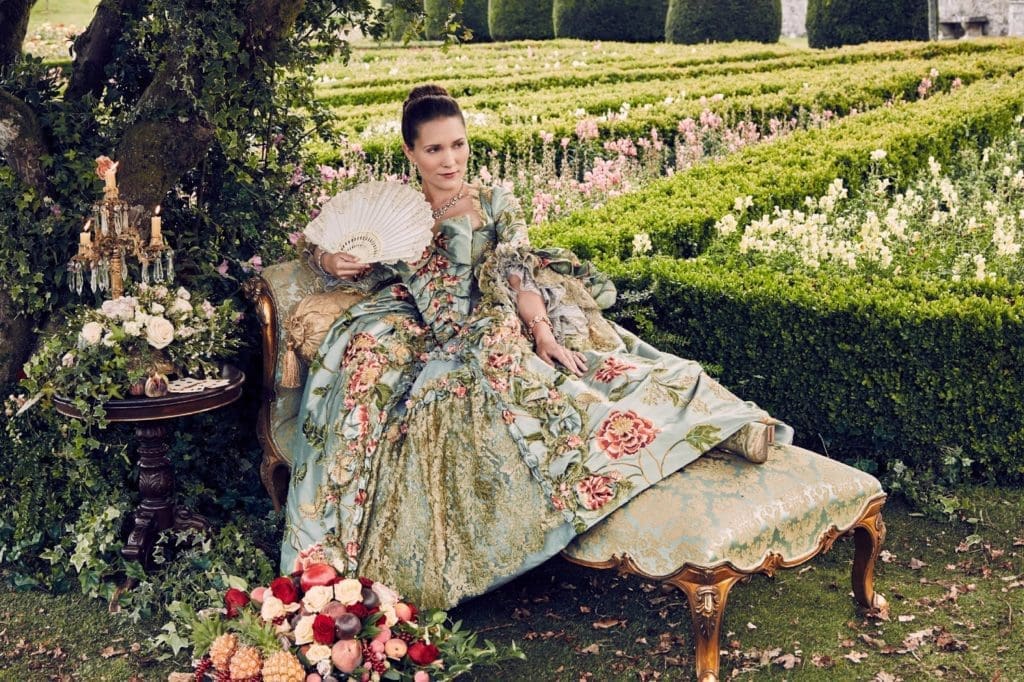 You can also watch it on Amazon if you have a Starz app subscription through Prime. Amazon also gives you the option to buy the seasons or episodes individually. Similarly, you can purchase the seasons or individual episodes on iTunes.
Outlander is available on Hulu with the Starz add on.
---
Outlander Show Facts
Where is Outlander Primarily Filmed?
Most of Outlander is filmed in Scotland, even if the story is taking place elsewhere. For example, filming for Fraser's Ridge in season four, which was set in North Carolina, actually took place in Scotland.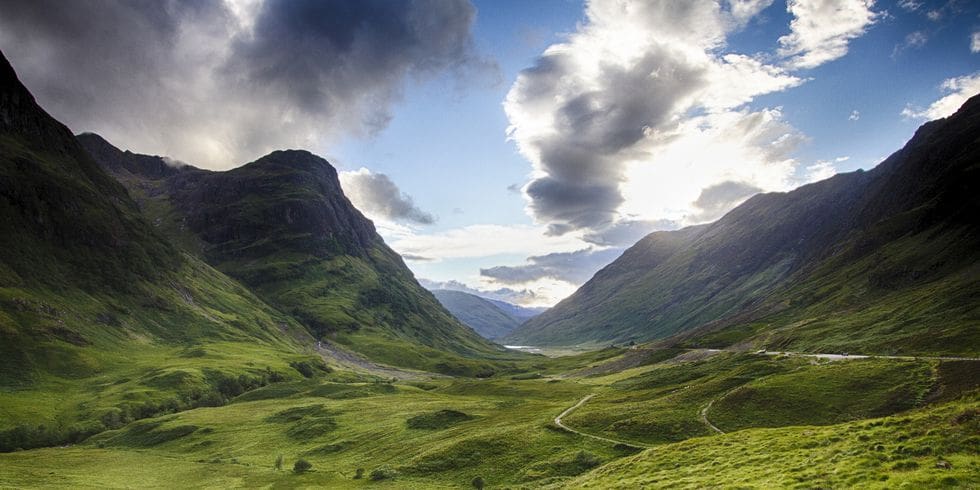 Some of the more iconic areas of Scotland seen in the show include Glencoe (pictured above; only seen in the opening credits), Falkland (which stands in for Inverness), Doune Castle, and Blackness Castle.
Doune Castle is a popular filming location, having hosted Monty Python and the Holy Grail and Game of Thrones. I was able to visit Doune last year:
Besides Scotland, Outlander has filmed in England, the Czech Republic, and South Africa. The Czech Republic stood in for eighteenth century Paris in season two and South Africa acted as the set of season three's Caribbean scenes.
Are the Outlander Stones Real?
The standing stones at Craigh na Dun are not real. Filming for these scenes took place at Kinloch Rannoch. While there are no standing stones at the filming location, it is still an iconic Outlander location if you're planning a visit.
However, Scotland does have a large number of standing stones, like the Calanais Standing Stones on the Isle of Lewis. These standing stones have likely been in place since prehistoric times, and were probably erected when the first settlers arrived in Scotland over 10,000 years ago.
Where is Lallybroch?
Lallybroch, while not a real Scottish estate, was filmed in Midhope Castle near Queensferry, Scotland. Midhope Castle is located between Falkirk and Edinburgh.
---
Common Outlander Questions About Characters and Actors
How Old Are Jamie and Claire?
This is a simple question that isn't super easily answered, since the show jumps around so much in time, both via the standing stones and just in plot-line time jumps.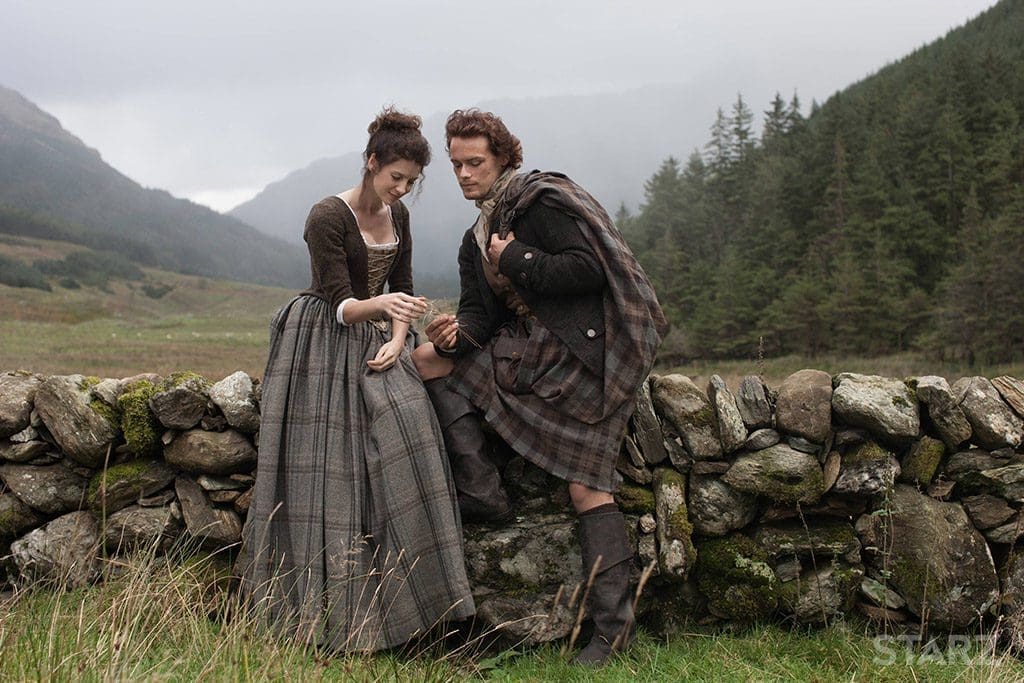 At the start of the series, Claire is approximately twenty-seven years old, while Jamie is approximately twenty-two or twenty-three years old.
Are the Main Outlander Actors Scottish?
The bulk of the central Outlander cast is Scottish. This includes Sam Heughan (Jamie Fraser), Richard Rankin (Roger MacKenzie Wakefield), Graham McTavish (Dougal Mackenzie), and Gary Lewis (Colum Mackenzie).
Caitriona Balfe (Claire Fraser) and Laura Donnelly (Jenny Fraser) are both Irish, while Sophie Skelton (Brianna Fraser) and Nell Hudson (Laoghaire Mackenzie) are English.
---
Outlander Season Six FAQ
Photo credits: ROBERT WILSON/STARZ
When Will the Next Season of Outlander Be Released?
Starz announced that the next season — season six — will be released in early 2022. Filming for season six finished up in June 2021. The production timeline and release date have been impacted by the pandemic, but the crew seems to be working incredibly hard to get the new season out to us as soon as possible!
How Many Episodes Will Season 6 Have?
Season six is set to have eight episodes total. This includes a lengthier premire episode, clocking in at 90 minutes.
Will The Main Actors Return?
Caitriona Balfe, Sam Heughan, Sophie Skelton, Richard Rankin, and John Bell will all reprise their starring roles as Claire, Jamie, Bree, and Young Ian respectively. New cast members include Mark Lewis-Jones as Tom, Alexander Vlahos as Allan, and Jessica Reynolds as Malva Christie.
Photo credits: ROBERT WILSON/STARZ
---
For more Outlander content, click here!

Check out my Five Reasons to Watch Outlander Right Now
and my Top Five Favorite Outlander Costumes!
Pin this post and save it for later!
Photos are mostly from Starz's show page, except for the photo of Glencoe (source) and Doune Castle photos (my own!).
*This post was originally published on August 26, 2019. It was last updated on July 26, 2021.