My Favorite Cleansers and Face Washes
I'm pretty particular about face washes. Generally speaking, I stick with a couple primary ones and don't usually branch out too far from what I know works with my skin. Since I have had such good luck with other products from the brand, I decided to give the Indie Lee Brightening Cleanser a shot.
I purchased the cleanser in the travel-size Discovery Kit (AKA my favorite set of minis ever) and bought a full size because I loved it so much.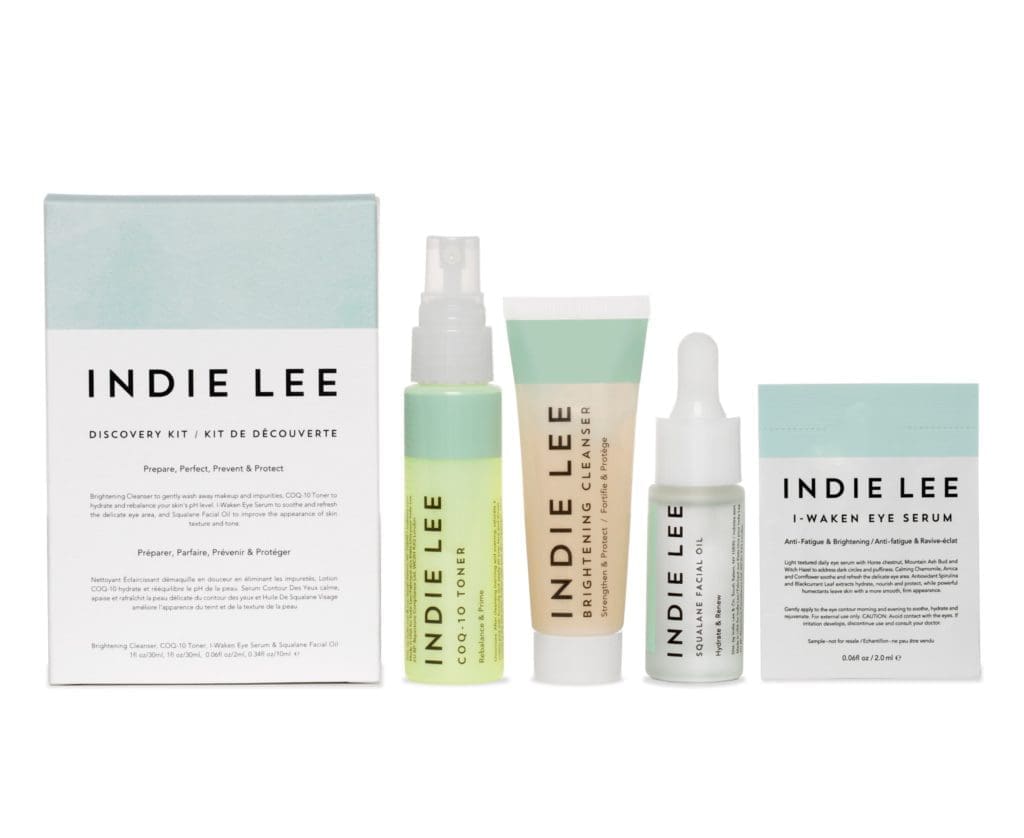 Indie Lee Brightening Cleanser Review
Initial Thoughts with the Brightening Cleanser
First and foremost, this brightening cleanser smells amazing. I don't normally go for products that have scent in them, but this cleanser doesn't have the oily perfume-like scent that some washes have. This Indie Lee face wash smells like something sweet and fruity. I couldn't quite put my finger on it, but the description of the product lists strawberry seed oil, so I'm guessing its a strawberry based scent.
The texture of the brightening cleanser is pretty nice. It's thin, but not too watery. It feels like a rich gel facial serum and washes off cleanly. It spreads well, so you don't need a ton, but it's not heavy either. Basically, it's a nice mid-weight cleanser that doesn't take much effort to completely wash off.
Face Brightening Cleanser as Makeup Remover
One of my favorite things about my existing retinue of face washes is that they all get makeup off really well. I don't like using oily makeup remover, and much prefer a cleanser that does it all. Luckily, the Brightening Cleanser does it all. Besides just cleansing regular sweat and debris from the skin, I've been pretty impressed with this cleanser's ability to remove makeup, even my regular, non-water-proof mascara (it also does a good job of getting off the Trish McEvoy tubular mascara, as well!).
The Indie Lee Brightening Cleanser is a Great One-Size-Fits-All Option
In all, the Indie Lee Brightening Cleanser would be a great option for most skin types. Whether you're looking to revive a dull complexion or to help even out your skin tone while removing makeup, this is probably a great option for you. It is suitable for a variety of skin types, especially combination or acne prone skin.
P.S. leave the cleanser on for five minutes to get the benefits of an exfoliating mask!
Want to try Indie Lee's Brightening Cleanser out for yourself?
Pick up this cleanser at Nordstrom, Sephora, Macy's, or Amazon.
---
Favorite Beauty & Skin Care Products