The Cats & Coffee Curated Content Series
Welcome to the August Edition of Cats & Coffee's Curated Content Series! This series features weekly content round-ups of articles, videos, podcasts, and Instagram accounts. I find content that is worth your time so you don't have to! This month features great Instagram creator finds, podcasts I'm totally hooked on, YouTube videos I'm loving, and more.
This series features shorter-form content on a weekly basis. For longer-form content round ups, be sure to explore My Current Loves.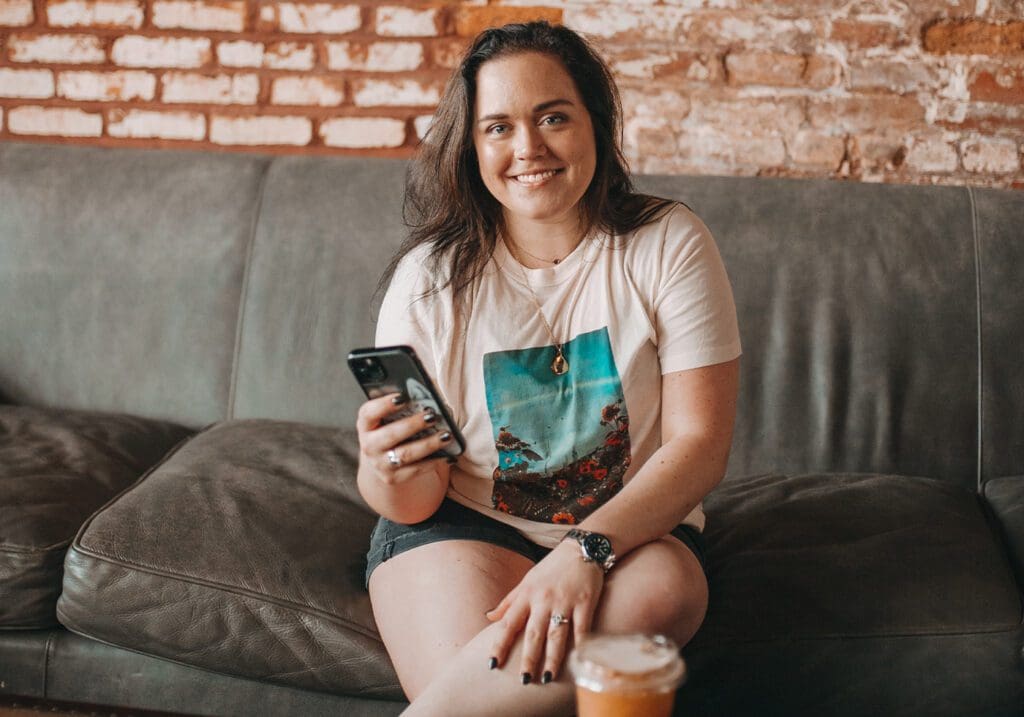 This shirt is part of the Madewell in Residence program, which supports artists and creators. Learn more and get the details for this Madewell x Siobhán O'Dwyer tee here!
Cats & Coffee's Curated Content Series: August 25, 2021
Article: The Rise Of Instagram Couture, Véronique Hyland for ELLE
Custom artist-designed pieces are bringing the rarefied realm of personalization down to earth. 
As someone who pretty much lives on Instagram, for better or for worse, this article caught my eye almost instantly. (Speaking of IG, do you follow me on there?) This article was doubly timely for me because I've been growing more and more interested in artist collaborations — like this one with Madewell, for example — and small batch creators online.
DUA AND KENDALL: BACKGRID; JOHNSTONE: BRITTNEY CHRISTIE; SMALL TALK: COURTESY OF THE DESIGNER; CENTER IMAGE: MICHONS MARIGOT
Hyland discusses that while high-end ateliers fashion is still out of reach for the majority of us "mere mortals," one-of-a-kind specialty styles are somewhat more attainable. Basically, Hyland boils this down to a small-batch, craft-meets-couture kind of relationship, which interests the growing trend for handmade items.
Quoting LA-based Juliet Johnstone, the article notes the importance of sustainability and feeling special during the trauma of this past year and a half. "I think especially during COVID times and this crazy traumatic transition and weird year everybody's had, people are really starting to be super interested in buying brands and products that are sustainable and small, and thoughtful. People want to feel special," according to Juliet.
Read Véronique Hyland's The Rise Of Instagram Couture on Elle.com.
YouTube Video: Grand Theft Autumn – Y'all Out Boy (Country Version) | Alex Melton
Deviating from the typical types of videos and vlogs I share here, Alex Melton's country version of an early Fall Out Boy song was just too good to not share. In listening, I was nostalgic and amazed all at once. And, immediately afterwards, I did go re-download my FOB Spotify playlists (and followed Melton on the app, too!).
I came across the @enchanted_yetti account some months back through an Instagram search for local craft fairs. Evette, the maker behind @enchanted_yetti, creates beautiful resin jewelry and home decor. Her pieces are unique, eclectic, and overall one-of-a-kind.
I love the peek Evette offer's her audience into how the products are made. The whole process is so fascinating to watch! The reveals are equally as enthralling.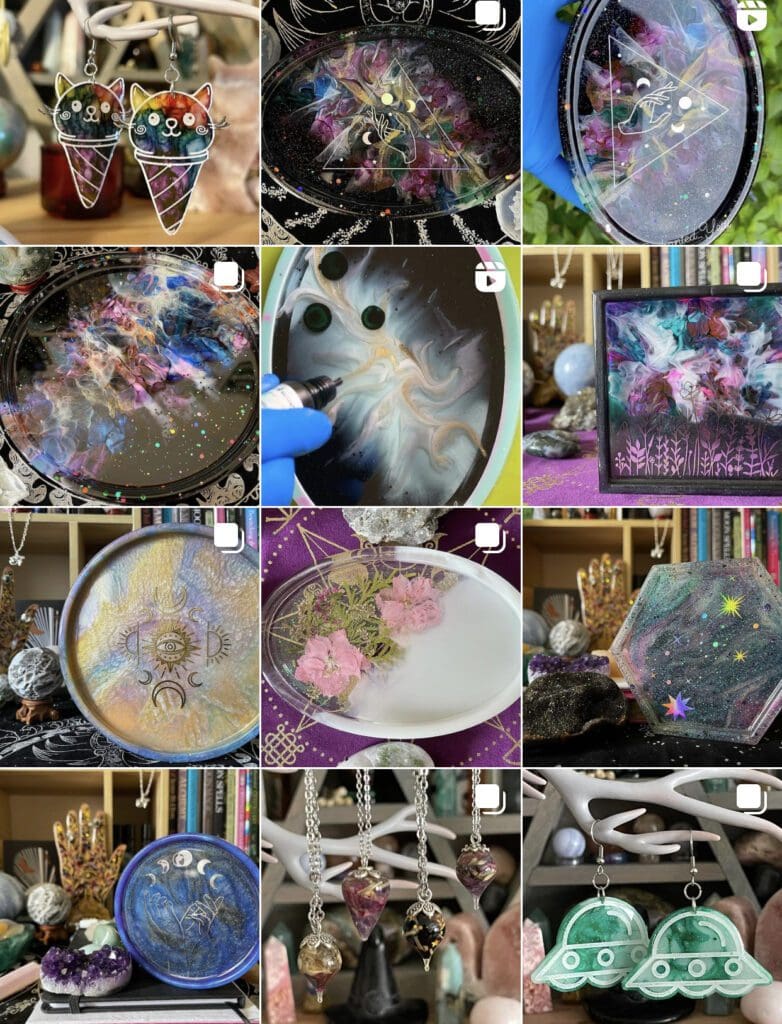 So, if you're like me and can't get enough of small-batch, handmade crafts (hey, that rings true with this week's article choice, too!), then you're going to want to check Evette out. Be sure to visit her Etsy shop, as well, and explore all the beautiful pieces she has available now! I'll share some of my favorites below.
Favorite Finds from the Enchanted Yeti Etsy Shop

Cats & Coffee's Curated Content Series: August 18, 2021
Article: The Best Coffee Break Is an Affogato, Eric Kim for The New York Times
If you are a coffee lover like myself, whether or not you have a sweet tooth, I urge you to try an affogato. An affogato is a simple pleasures, a mixture of coffee and vanilla ice cream. According to Eric Kim, the reward of such a treat is "twofold: the coffee gives you energy, and the ice cream makes you happy."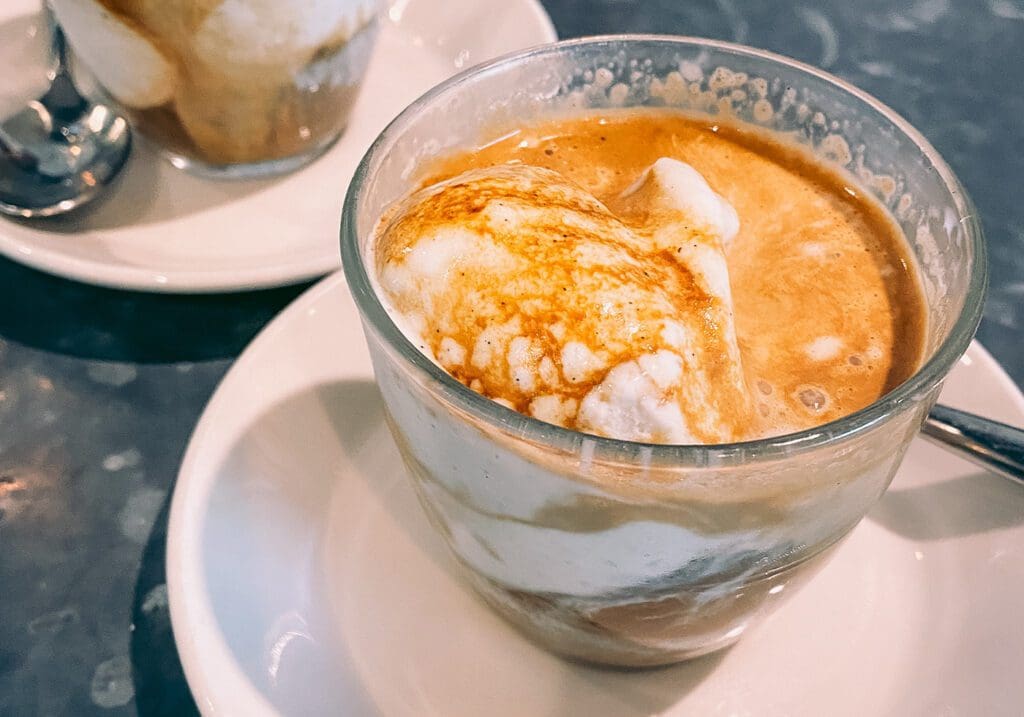 The life changing affogato from Oxford Exchange, Tampa
In his recent New York Times write up on the affogato, Kim describes the simple pleasure of the concoction, along with its roots and Italian relatives, like the crema and fior di latte. The word "affogato" means "drowned" in Italian, Kim describes, which is really all you need to know to understand how the drink is made. Ice cream is literally drowned in coffee.
While the affogato is typically served with vanilla ice cream, Kim notes that just about any ice cream will do, from chocolate to salted caramel to pistachio. Now, I want to try them all!
Read The Best Coffee Break Is an Affogato by Eric Kim for The New York Times here.

Podcast Episode: Talking Tudors | The Wardrobe of the Tudor Queens with Professor Maria Hayward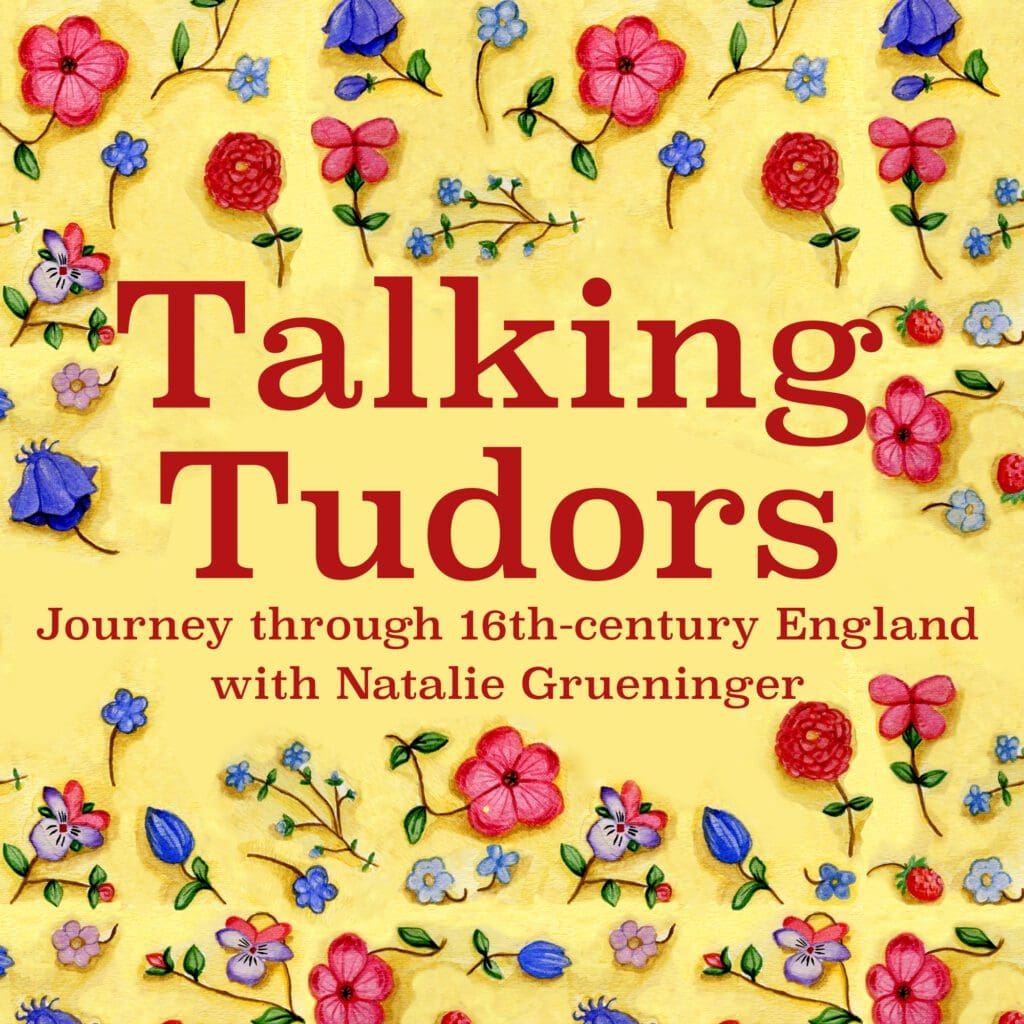 Recently, Natalie Grueninger, the host of the Talking Tudors podcast, sat down with Professor Maria Hayward to discuss the Tudor Queens' wardrobes. The term wardrobe doesn't just mean to the clothing they wore. The term also encompasses how items of clothing were stored, ordered, mended, and passed on.
While I have always really enjoyed this podcast, this particular episode struck me as timely because of it's references to the different way we think of clothing today versus in the Tudor times. With the proliferation of fast fashion, clothing can be thought of as more and more disposable, whereas, in Tudor times, clothing was a costly investment that was often set aside in wills and gifted with great care.
Grueninger and Professor Hayward discuss briefly the contemporary trend away from reliance on fast fashion and towards a mindset more aligned with the focal characters of the podcast episode. This reminded me a great deal of the rise in secondhand shopping through places like Poshmark and Thread Up. An interesting tie in to contemporary times.
Listen to Natalie Grueninger's Talking Tudors interview with Professor Maria Hayward, The Wardrobe of the Tudor Queens, here.
P.S. Are you interested in getting started selling your gently used clothes on Poshmark?
Click here to explore my Poshmark seller's guide and FAQ page!
I connected with Kertu Tenso (@kertutenso) on Instagram about a year or so ago now, and have so enjoyed getting to know her throughout the time. A third year PhD candidate from Estonia, Kertu is studying public health research with stats, economics, and math focuses at Boston University. She uses her platform to discuss various aspects of higher education, such as securing scholarships, along with mental health support and self for candidates.
I love Kertu's down-to-earth demeanor. She is friendly and cheerful, but not afraid to discuss the difficult sides of her academic journey. While her channel focuses on her academic journey, she also shares tech and lifestyle tips, travel imagery, and style inspiration. Recently, Kertu was able to travel home to Estonia to visit family and I have been loving all of her posts around the sojourn.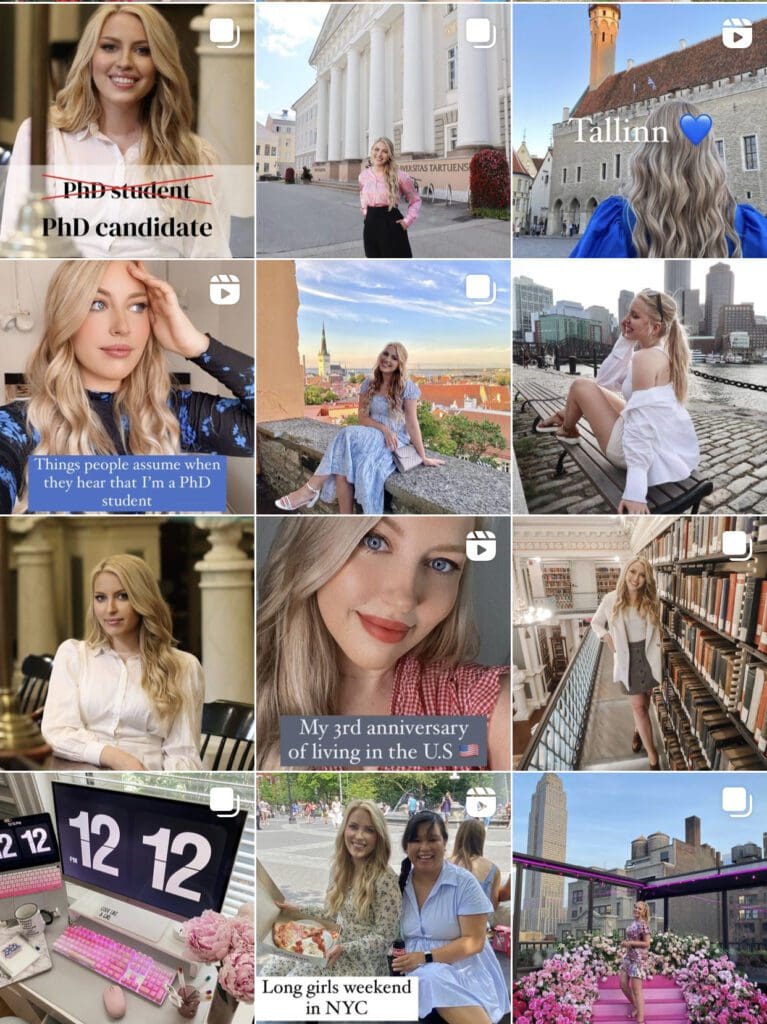 Whether or not you're pursuing higher education or are a woman in academia, Kertu Tenso's Instagram is full of fun and uplifting content. Oh, and be sure to share her profile with anyone looking to pursue a PhD! They'll certainly thank you for it.
Cats & Coffee's Curated Content Series: August 11, 2021
Article: The Green Knight's Malgosia Turzanska on Her Radical Vision for Its Medieval Costumes, Liam Hess for Vogue
"I always research to get an idea about the period, of course, but what fascinated me most was the multidimensional nature of the story—these ideas of the self, free will, faith, and fate…." – Malgosia Turzanska
I'm so excited for The Green Knight with Dev Patel. The film follows the Arthurian tale of Sir Gawain and the Green Knight, a chivalric romance from the Middle Ages. As a lover of all kinds of period dramas, particularly those of the medieval persuasion, the imagery for the new film has really caught my eye.
Malgosia Turzanska, costume designer for the upcoming The Green Knight, filled out the medieval-yet-legendary Arthurian world with cruelty-free costumes, consistent tones, and handmade pieces. In Hess' article on her, we can get a glimpse into the creative realm of costume design, both for this fantasy drama as well as for Turzanska more personally.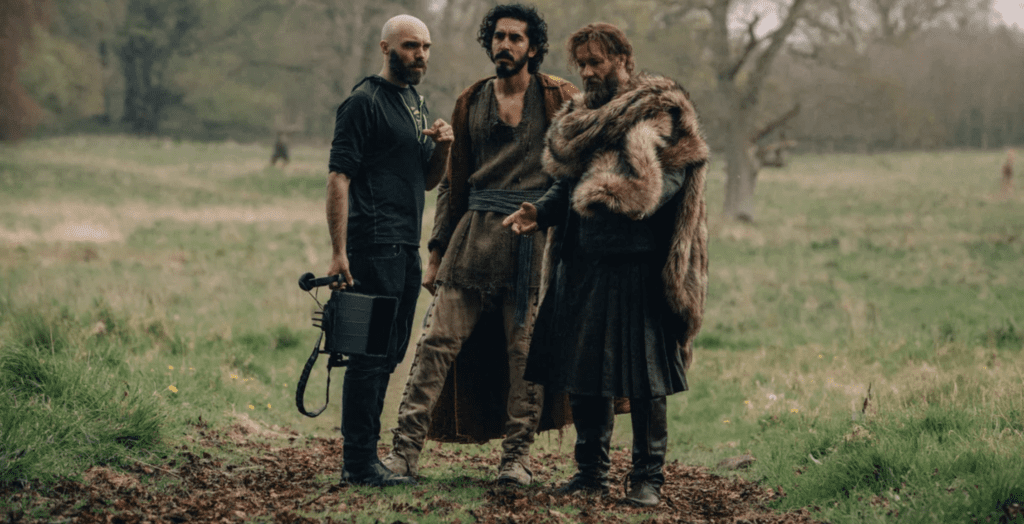 Photo Credit: Eric Zachanowich / A24 Films | David Lowery, Dev Patel, and Joel Edgerton on the set of The Green Knight.
Through sketches shared exclusively with Vogue (click here to see those), Turzanska's process is reveled. Characters develop alongside the ethos of the tale. I highly recommend checking out the original article for those.
Read The Green Knight's Malgosia Turzanska on Her Radical Vision for Its Medieval Costumes by Liam Hess for Vogue here.
YouTube Video: Schitt's Creek – Moira's Most Iconic Moments From All Six Seasons
Sometimes, you just need something light and funny to watch. For me, Schitt's Creek pretty much always satisfies that craving. Moira's eccentric outfits and eclectic accent always make me smile. I will never not laugh at the "fold in the cheese" scene. Anyway, without further ado, Moira Rose's most iconic moments:
Moira Rose Goodies

Instagram Account: @swaglen
This week's recommended Instagram account is one part cottagecore, one part photography inspiration, and one part Cat Mom Life. Susanne, the photographer behind @swaglen, takes the most stunning photographs of her cats, which is how I found her profile in the first place.
Unrelated: I need a basket like this to photograph Louis in…. Anyway, besides photographing her pretty little felines, Susanne captures beautiful scenery, bakes, and crafts she creates. Her whole feed is leaving me with major fall vibes and the urge to wear a cozy chunky sweater, despite it being 100 degrees outside in Florida today.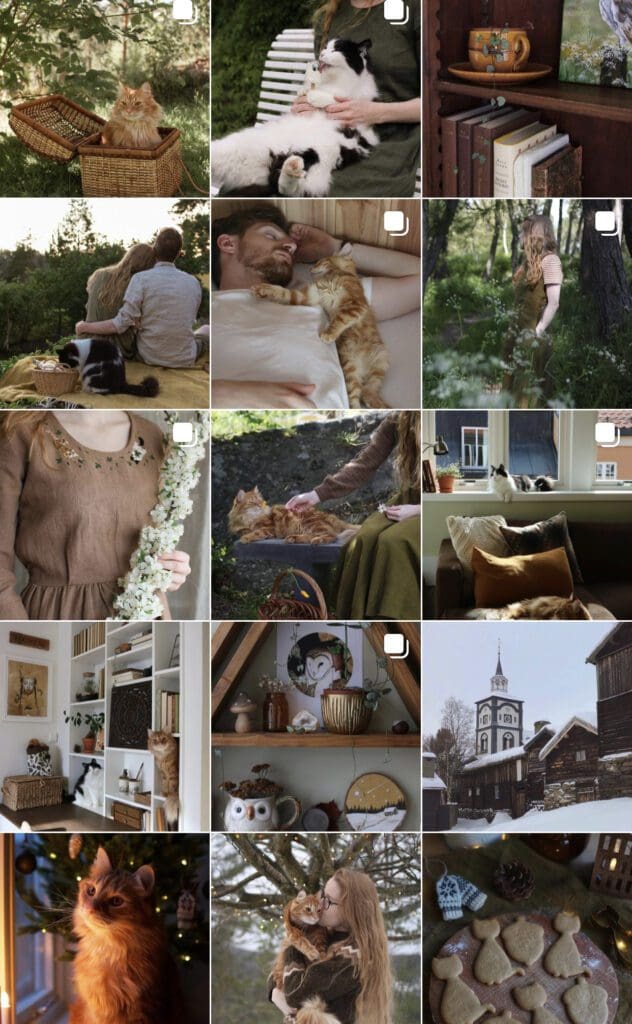 Give Susanne a follow for gorgeous cat photography, among her other talents, and maybe pour yourself a cup of tea while you're peruse her photos. Her profile is a lovely corner of the internet; I hope you enjoy it!
Cats & Coffee's Curated Content Series: August 3, 2021
Article: Tom Daley knits while watching Olympic springboard final, Victoria Lindrea for BBC News
I'm not a huge sports fan, but yarn crafts are a huge part of my life, so Tom Daley's knitting escapades certainly piqued my interest in the Olympics this year! It was so amazing to see someone practicing some of my favorite crafts while out and about like he was. I'm a crocheter, and while I don't personally know how to knit, seeing Tom at his work was a bit like seeing a kindred spirit.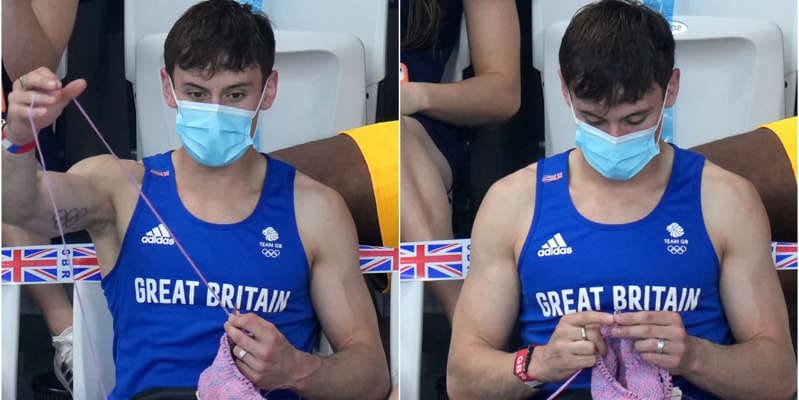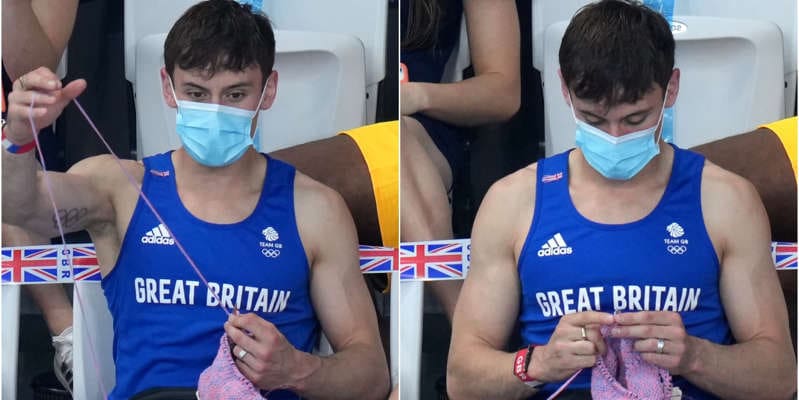 Image Credit: Joe Giddens – PA Images/Getty Images Tom Daley shown in the stands with knitting needles and a handmade creation. Joe Giddens – PA Images/Getty Images
As someone who likes to bring crochet work with me places, I found the images and video of Daley knitting while watching the competitions totally heartwarming. It inspired me to start up a new project for my crochet shop, Critter Crafting, actually — some new cute little coasters (more on my Critter Crafting crochet coasters here)!
I'm also just really impressed with his knitting in general, with the ornate patterns and designs he creates. One of the days he was working on crochet, which has me doubly impressed that he can do both types of yarn craft, especially in a high stress situation!
Read more about Tom Daley's knitting in the BBC News article by Victoria Lindrea here. Check out Daley's knitting and crochet Instagram here.
P.S. Do you want to learn more about yarn crafts and why they're so special?
I have an article here on the health benefits of yarn crafts, along with tips on how to pick out yarn and get started!
YouTube Video: Squirrel Follows Woman Home and Demands Nuts | The Dodo Wild Hearts
This week, I thought I'd share just some critter cuteness I saw on YouTube. As a teenager, I helped raise orphaned baby squirrels with my mom, so this video really resonated with me. We raised a handful of squirrels, but one in particular was extra special to me — Sophie. Sophie lived with us for quite some time before being released to live out her days in the lush trees of our back yard. Like the squirrel in this video, Sophie would take food from my hand, climb me, sit on me, and just generally hang out. Such a great experience!
Amy Bell, blogger behind @thelittlemagpie, has been one of my favorite Instagrams to follow for quite some time. She posts about fashion and beauty, and I genuinely love her style, but the best part is that she lives in Scotland. Her travel content and photography is amazing, and I love seeing how she styles beautiful ensembles with the Scottish landscape as a backdrop. Plus, she seems like a genuinely funny person and always has something witty to say in her captions!
During normal times, Bell produces beautiful travel content (here is a great example) outside of the U.K., as well. Her photos from Italy are particularly stunning, and reignited some wanderlust in me while I looked back at them for this feature.
Follow Amy Bell's @thelittlemagpie on Instagram here. She also has a blog with deeper travel stories and round ups.
---
Want more great finds like these?
Explore the July edition of my Curated Content Series for more great reads, listens, and Instagram accounts to follow!