The Cats & Coffee Curated Content Series
Happy New Year and welcome to the first 2022 edition of my weekly Cats & Coffee's Curated Content Series! This series features weekly short-form content round-ups of articles, videos, podcasts, and Instagram accounts that inspire and entertain me or make me think. In short, I find content that is worth your time so you don't have to!
This month's Curated Content Series features the revival of the Tumblr Girl aesthetic, traveling rescue pets, and one of my favorite bookstagram and booktok accounts ever!
This series features shorter-form content on a weekly basis. For longer-form content round ups, be sure to explore My Current Loves!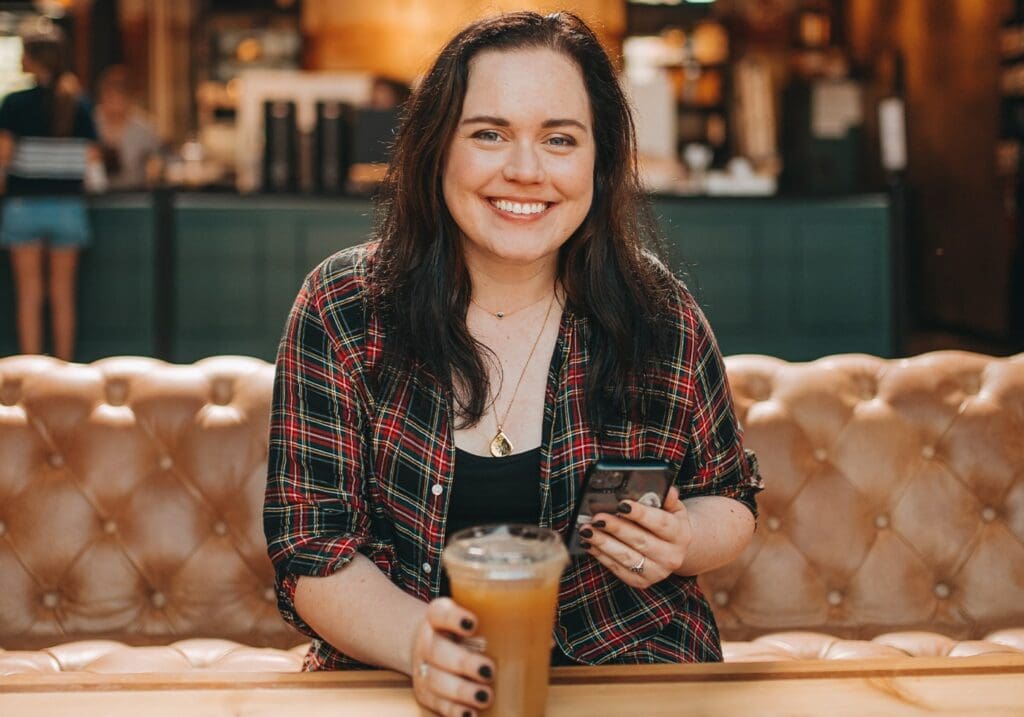 Favorite Finds of the Month

Cats & Coffee's Curated Content Series: January 19, 2022
Article: Why Holding a Grudge Is So Satisfying, Alex McElroy for The New York Times
A good grudge is watered down, drinkable and refreshingly effervescent, the low-calorie lager to resentment's bootleg grain alcohol.
For better or worse, I tend to hold grudges. Typically, these grudges revolve around small, insignificant things — inconveniences, really — that really just frustrate me. McElroy refers to just such frustrations in their piece on grudges for The New York Times.
Grudges, McElroy writes, is not resentment, but "made of the same material." Resentments are better suited for "major mistreatments" whereas grudges suit "small singular harms and annoyances."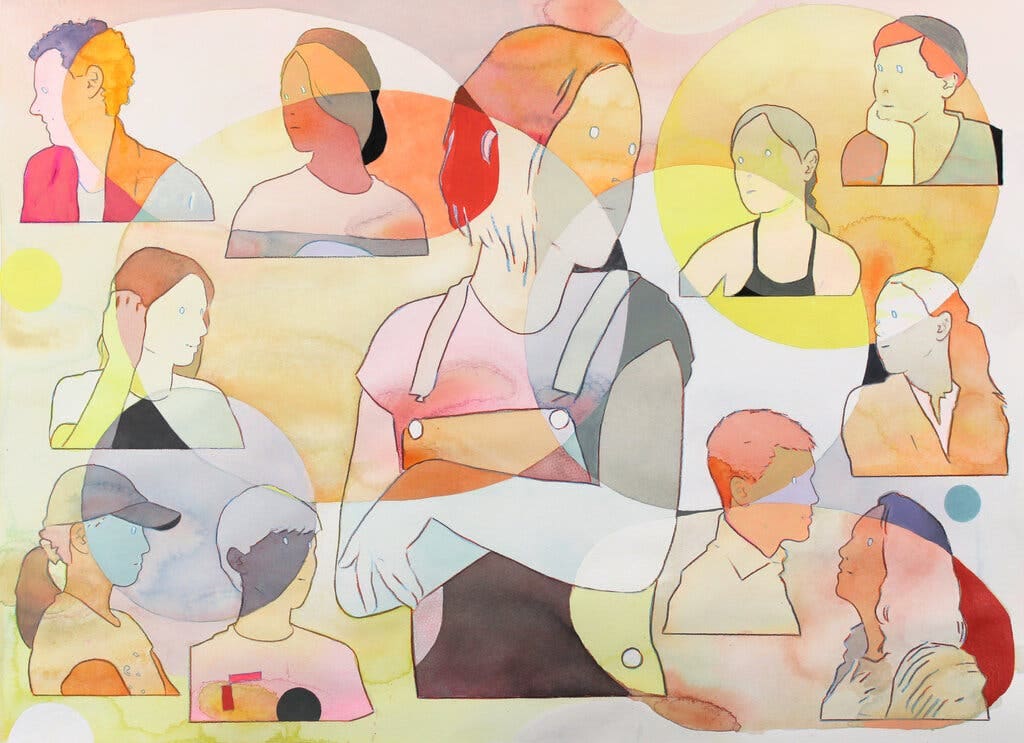 Image Credit: Illustration by Dan Gluibizzi via The New York Times
McElroy's reference to a malfunctioning Uber Eats coupon code struck me as something I'd hold a grudge for. It made me think of two unrelated grudges and resentments I held (and largely still hold) for my old Boca routine before we moved. I hold a grudge that Starbucks stopped carrying Sweet & Low, my preferred fake sweetener for my once or twice weekly overpriced coffee. I resent that my old apartment complex would only send email communications to my partner as the "head of household," even though I was a lease holder in my own right.
Anyway, the point of the article is to gain some perspective on grudges and the space they take up in one's brain. McElroy invites the reader to deconstruct the emotions behind a grudge and see how it actually serves us (and, chances are, it doesn't). Not a bad thought for the new year.
Read Why Holding a Grudge Is So Satisfying by Alex McElroy here.
YouTube Video: 2 Designers Transform The Same IKEA Billy Bookcase | Architectural Digest
Brett and I have been updating aspects of our apartment and replacing some worn out pieces furniture as we are able. This has meant multiple trips to Ikea. Ikea is not my favorite store in the world, even though I do tend to like their products. The store itself stresses me out; it's too big, always busy, and just generally overwhelming. But, Ikea stress aside, I do like the products and I enjoy the idea of transforming otherwise generic pieces into something unique and personal. So, if you're looking to dress up some of your Ikea furniture, this video is for you:
One of my intentions for 2022 is to read more. To help motivate me in that goal, I have been seeking out more bookstagram accounts to follow. One such account is @whenelizabethreads, a bookstagram and sewing page specializing in dark academia and cottagecore inspired imagery. Elizabeth, the photographer and blogger behind the account, is based in the U.K. She is a voracious reader and enjoys a variety of styles, particularly fantasy, and shares stylized photos relating to what she's reading.
I love the consistency of her photography; each photo is in front of the same wall, generally focusing on one aspect of a costume or outfit, along with the book in question. Besides just books, though, she occasionally shares about sewing projects, like this gorgeous Taylor Swift inspired dress (which I would totally wear myself).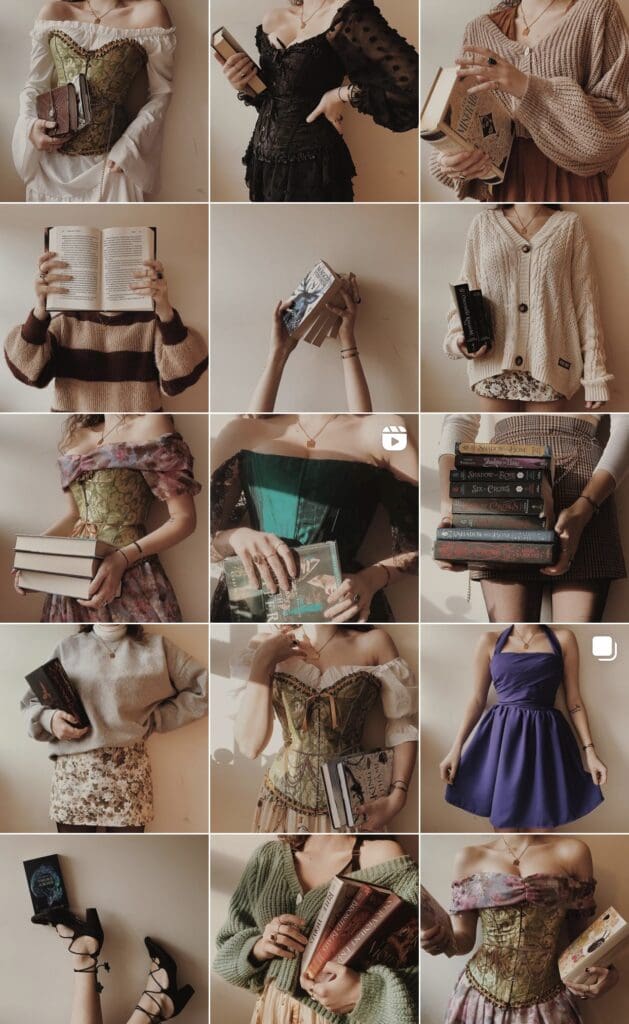 Whether you're looking for book recommendations, photography inspiration, outfit ideas, or some combination thereof, I think you're going to love @whenelizabethreads! Give her a follow on Instagram and check out her Goodreads profile here for more!
Cats & Coffee's Curated Content Series: January 12, 2022
Article: Ina Garten's Coping Strategy Is the Only Thing That Makes Sense to Me, Maria Pagoda for Food & Wine
The Barefoot Contessa has given us permission to stay in bed.
Whether you're kicking off the year with sustained motivation or a little more slowly, it's worth remembering that we're two years into a global pandemic. We're all just trying to make the best of it, balancing between the old normal, a new normal, and what-even-is-normal.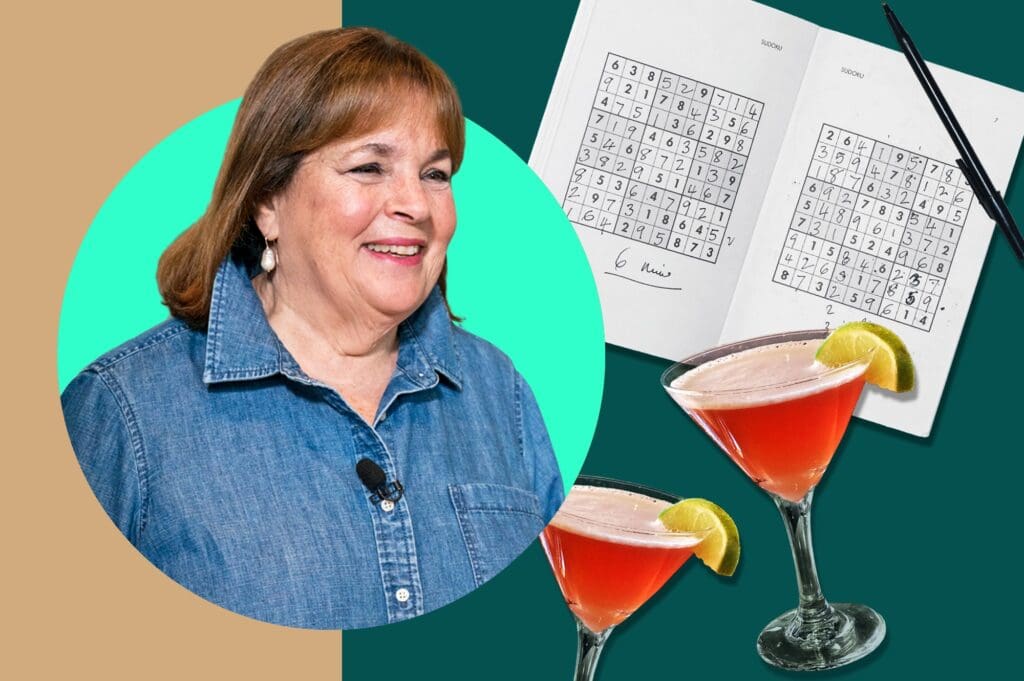 Photo Credit: Nbcu Photo Bank / Nbcuniversal / Getty Images
Anyway, that cyclical sense of ennui is largely what Maria Pagoda discusses in this article over on Food & Wine. We have to cut ourselves some slack. Ina Garten made it clear that she is happy to stay in bed playing Sudoku instead of reading, for example, and that is ok!
Basically, if you need a little emotional boost, I highly recommend reading this quick article.
Read Ina Garten's Coping Strategy Is the Only Thing That Makes Sense to Me on Food & Wine here.
YouTube Video: Patterning Moiraine Sedai's White Tower Dress | The Wheel of Time | Bernadette Banner
Obviously, I'm a big fan of Bernadette Banner and share her videos rather often. I was going to try to branch out a but I just had to share this video where she begins work on creating her own Wheel of Time gown. Bernadette is specifically patterning Moraine Sedai's White Tower Dress with all its mystic wonder and intricate detailing. Fascinating to watch from a sewing standpoint, and even better as a fan of the show:
A friend of mine introduced me to this Instagram account recently and I would say we could all use some extra cute whimsy like this in our IG feed. @midsummer_02 is an art account based in Japan, specializing in whimsical watercolor works of animals. Many of the images focus on cats and penguins, two of my favorites!
As far as art accounts go, this one is particularly cute. With detailed drawings of cats, penguins, and other woodland creatures, @midsummer_02 makes magical scenes I think you're going to enjoy.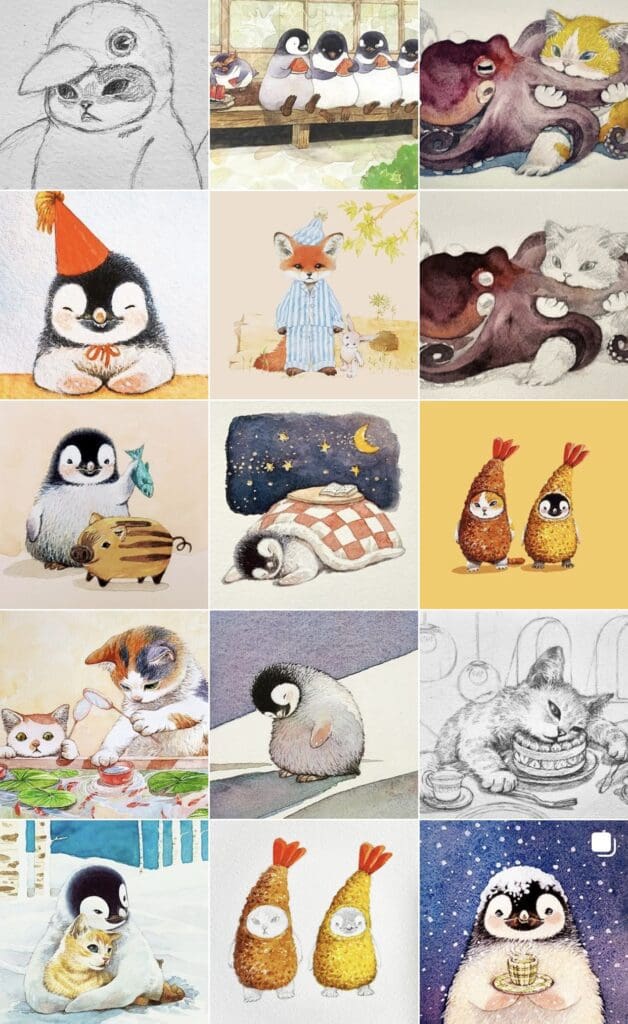 Boost the cuteness of your Instagram feed and give @midsummer_02 a follow here!
Cats & Coffee's Curated Content Series: January 5, 2022
Article: The 2014 Tumblr Girl Is Back, Maria Santa Poggi for Vogue
Though I'm no longer a teenager drawing hearts on my cheek, I still reminisce about getting a large X drawn on my hand at a small concert venue, waiting to see my favorite band for the first time. It may have been a phase, but clearly, it's one that many young people will always be drawn to.
What better way to start off the year than with a Vogue article that puts into words the aesthetic style that has encompassed my adult life? The idea of the "Tumblr girl" being back is comfortable to me. As someone who spent most evenings on the site from 2011-2015, at least, and who idolized the bands, singers, and characters listed throughout this article, the style feels natural. It's nostalgic, in a way, but also not really. Not to me, anyway.
I see the popularity of the 2014 Tumblr Girl aesthetic as the cyclical motion of style and trends. It is affected by external social and political pressures combined with changes in technology and self-expression.
In 2014, I was in undergrad, wishing I could pull off Dr. Martens, only just having gotten past the black X's on my hands at the stupid clubs I tried to like but really hated. But now, in 2022, I am a bonafide adult (though I still don't think of myself that way, even if I just turned twenty-nine). I am an adult with adult money and without the anxious hesitation of a late-teens/early-twenties girl trying to fit in.
So I have Dr. Martens. And oversized flannels (see above). And maybe I'll add some color to my hair again; time will tell.
Read Maria Santa Poggi's The 2014 Tumblr Girl Is Back on Vogue's website here.
YouTube Video: 2021 Highlights – Dean & Nala | 1Bike1World
In 2018, Dean of @1bike1world stumbled upon a persistent kitten who has become his closest friend and travel companion (more on that in this other adorable YouTube video!). Since then, Dean and Nala have been biking across Europe and exploring different countries and experiences along the way. This quick recap video of their 2021 highlights is a great introduction to their channel, so I thought I'd share it here:
I first found @andrearaereads on TikTok and then crossed over to following her on Instagram. Andrea Allen (Anne on IG) is the writer behind the account. She creates incredible bookstagram imagery on Instagram, as well as her amusing literary TikToks. Plus, she embodies the Tumblr Girl aesthetic mentioned in this week's must-read article above!
Besides the photography, though, I really enjoy Andrea's book recommendations and commentary about various tropes in classical and contemporary writing. Her videos about being an English major are always my favorites, making me both laugh and cringe at how spot on they are. She has recently started a book club, which I can only imagine will be a great success!
Give Andrea a follow on Instagram if you're looking for great bookstagram content — plus the occasional furbaby cameos — and be sure to check out her TikTok, too!
---
Want more great finds like these?
Explore the December edition of my Curated Content Series for more great reads, listens, and Instagram accounts to follow.