The Cats & Coffee Curated Content Series
Welcome to the March 2022 edition of my weekly Cats & Coffee's Curated Content Series! This series features weekly short-form content round-ups of articles, videos, podcasts, and Instagram accounts that inspire and entertain me or make me think. In short, I find content that is worth your time so you don't have to! This month's Curated Content Series highlights include a detailed guide to and podcast on the Ukrainian crisis from The New York Times, a fascinating historical profile by Jessica Kellgren-Fozard, historic Scottish castles, and my new favorite fashion content creator. Read on for more!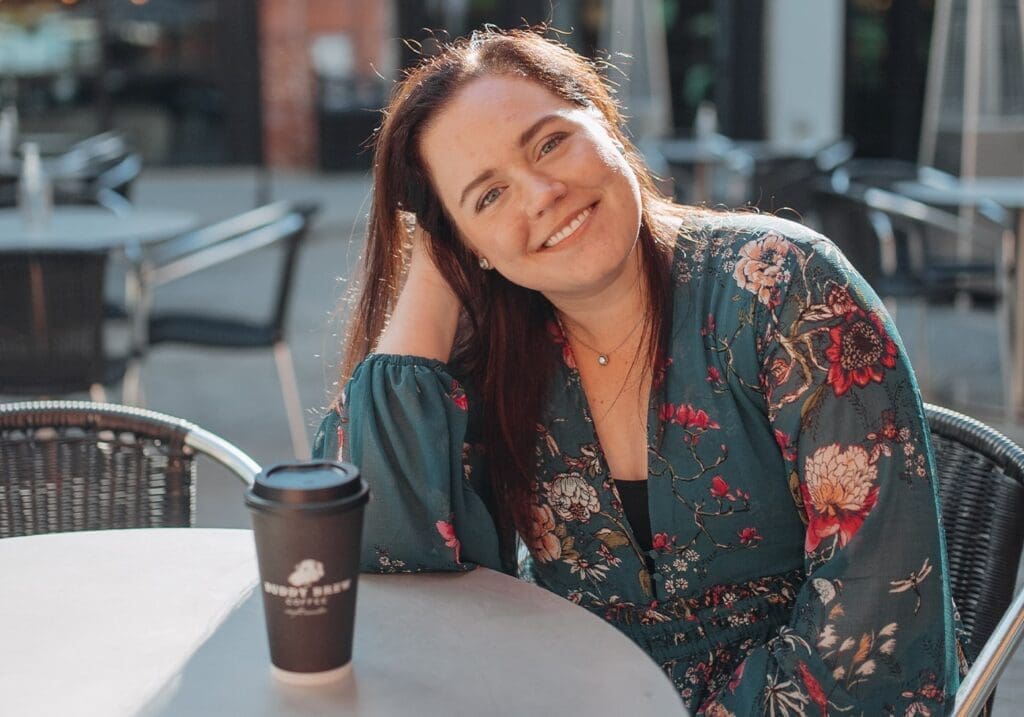 This is my new favorite Free People dress. It comes in a few colors and pairs well with a delicious latte from Buddy Brew!
Photo by Carter Fish at Armature Works in Tampa, Florida.
Favorite Finds of the Month

Cats & Coffee's Curated Content Series: March 30, 2022
Article: How 'Bridgerton' Touches on Colonialism in India, Desiree Ibekwe for The New York Times
The world of Bridgerton is undeniably fictitious. I would argue that part of what draws viewers into the series, though, is the dream-like portrayal of Regency England. With an emphasis on pretty dresses, pastel sets, and courtly love, Bridgerton is recognizable yet distinct from history. Desiree Ibekwe notes that while the first season of this show was notable for including numerous Black aristocratic characters, the second season extends that representation to South Asian individuals.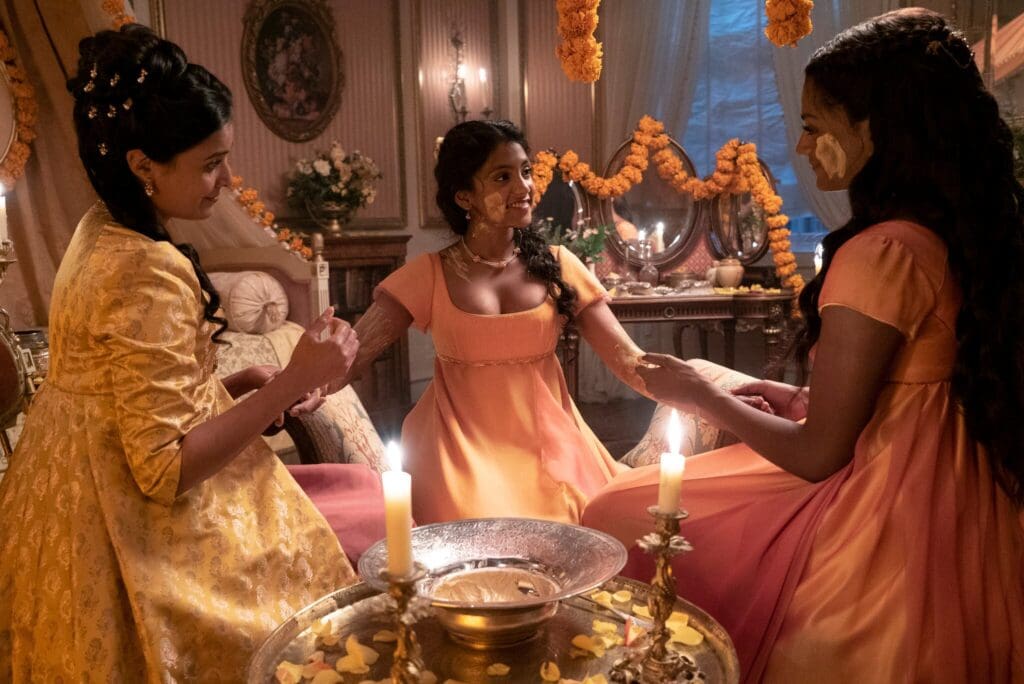 Photo Credit: Netflix – The Sharma women put on a traditional prewedding Haldi ceremony. From left, Shelley Conn with Chandran and Ashley.
Bridgerton showrunner Chris Van Dusen noted that expanding the cast to include a South Asian family in Regency society "was a way of expanding the show's 'multihued, multiethnic, colorful world….'"
Learn more about how Bridgerton takes on the tropes of colonialism in it's fictionalized Regency-era setting in Desiree Ibekwe's article for The New York Times here.
YouTube Video: The Scandalous Lives Of The Boleyn Sisters | A Tale Of Two Sisters | Chronicle for History Hit
Little is known about Mary Boleyn, and this documentary from the Chronicle YouTube channel uncovers more about her than you likely have heard before. With a variety of renowned scholars and presenters, I found this 45 minute video to be quite well done and rather fascinating. It definitely focused more on Mary than Anne, which is fair considering all that is known about the younger of the two sisters!
Annie Stegg Gerard is an incredibly talented artist specializing in mythology, folklore, and nature oil painting. With an eye for detail, Annie makes even the otherworldly appear real and lifelike before you. She is influenced by 18th century Rococo painters and her work explores fantastical worlds with an air of uncanny reality.
Perhaps not a surprise, but I particularly enjoy Annie's mystical cat paintings, like the one pictured above. I love how otherworldly the cat creatures are, while still maintaining such true "catitude" and feline features.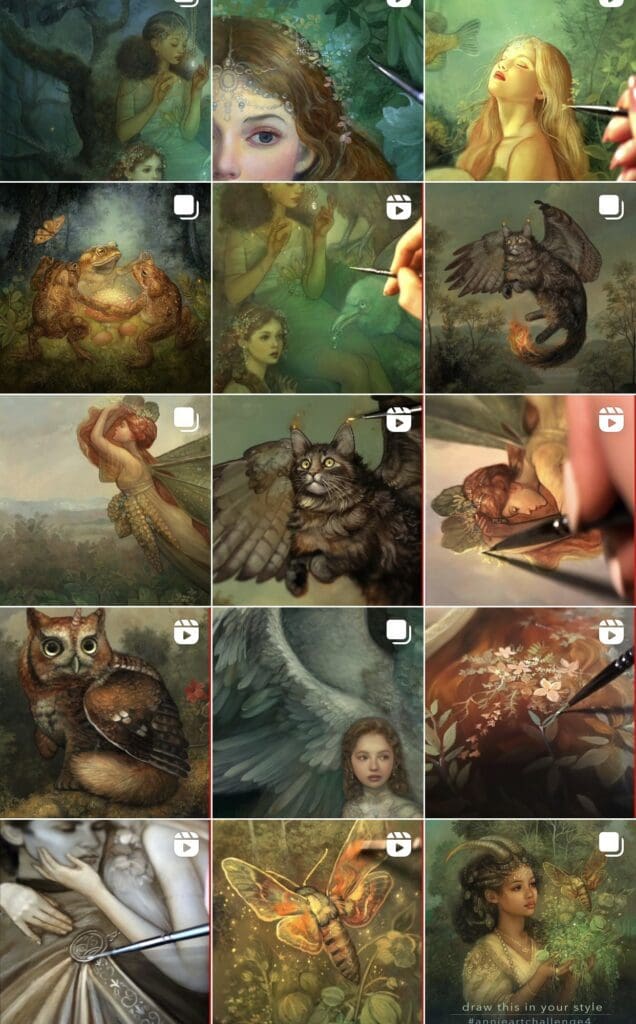 Explore Annie Stegg Gerard's portfolio of work here and give her a follow on Instagram here!
Cats & Coffee's Curated Content Series: March 23, 2022
Article: Carnivalcore Is the Loud, Colorful Sibling to Cottagecore, Olivia Harvey for Apartment Therapy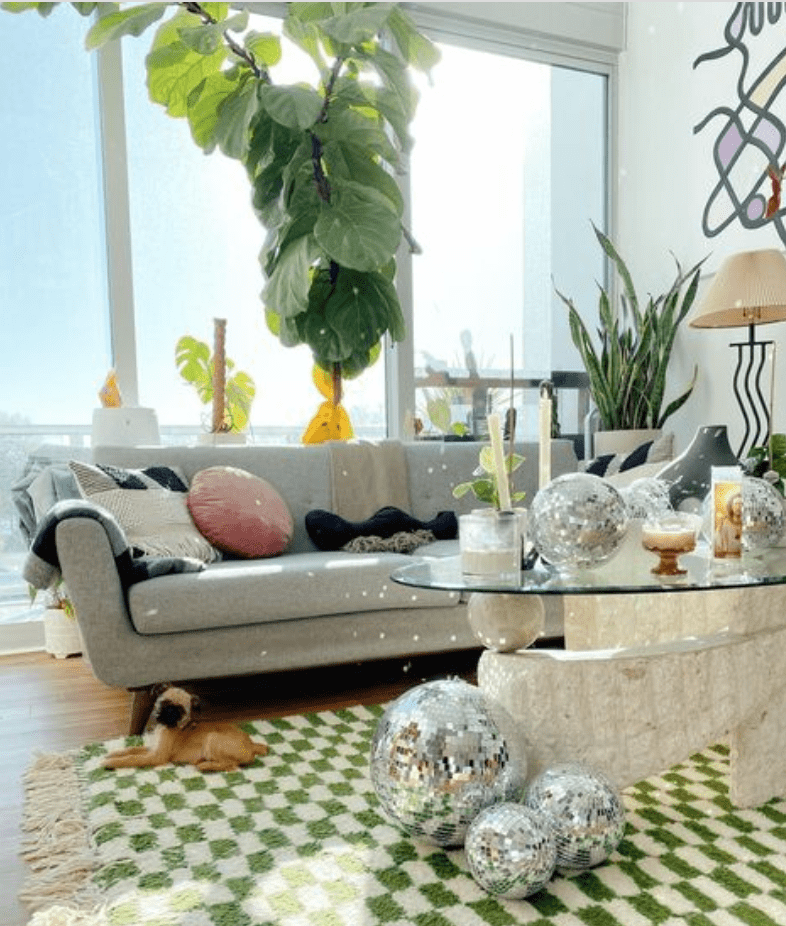 There has been a spike in colorful and whimsical home decor lately on social media, but not all of it is aligned with my beloved cottagecore aesthetic. Instead, a new motif is developing, embracing the new and old in what Apartment Therapy calls "carnivalcore."
Carnivalcore combines creativity, nostalgia, and playfulness in a unique, multifunctional kind of way. It's a bit loud, as Olivia Harvey notes, and a bit in your face, but "the perfect way to describe your love of all things wavy, wiggly, and bright."
Photo from @orlandoplantlady via the Apartment Therapy IG
Read Carnivalcore Is the Loud, Colorful Sibling to Cottagecore on Apartment Therapy here.
Shop Carnivalcore Home Pieces

YouTube Video: Outlander author Diana Gabaldon reacts to the show's Iconic Moments | Penguin UK Books
*Warning: This section contains Outlander spoilers for the whole series
and particularly the sixth season on Starz
The title says it all: Herself reviewing and noting her thoughts on the Outlander cinematic universe she created! Fans of the show and books, together, often wonder what Diana Gabaldon thinks of certain changes from the book to the show. Most recently, for example, the internet has been quite drawn in by Claire's use of ether in the latest episodes (see this tweet for a rather short response from Herself), and whether Gabaldon approved of this departure from the books. Anyway, all that is to say that it's fascinating seeing what the author thinks of the series we all know and love:
I am always looking for photography inspiration online and Jess's photography from @the.wildcraft. Jess is photographer from the Pacific North West who offers branding, website, and photography assistance for "herbal fork, artist, & makers." Her style and eye are keenly attuned to such a makers' world, and her attention to detail is truly inspiring.
Featuring beautiful and moody florals, this photography style really speaks to me. I love the mix of deep and bright colors she uses, and the way she edits her photos to highlight the natural light. And, as green is my favorite color, it certainly doesn't hurt that various verdant tones pop up all over her feed!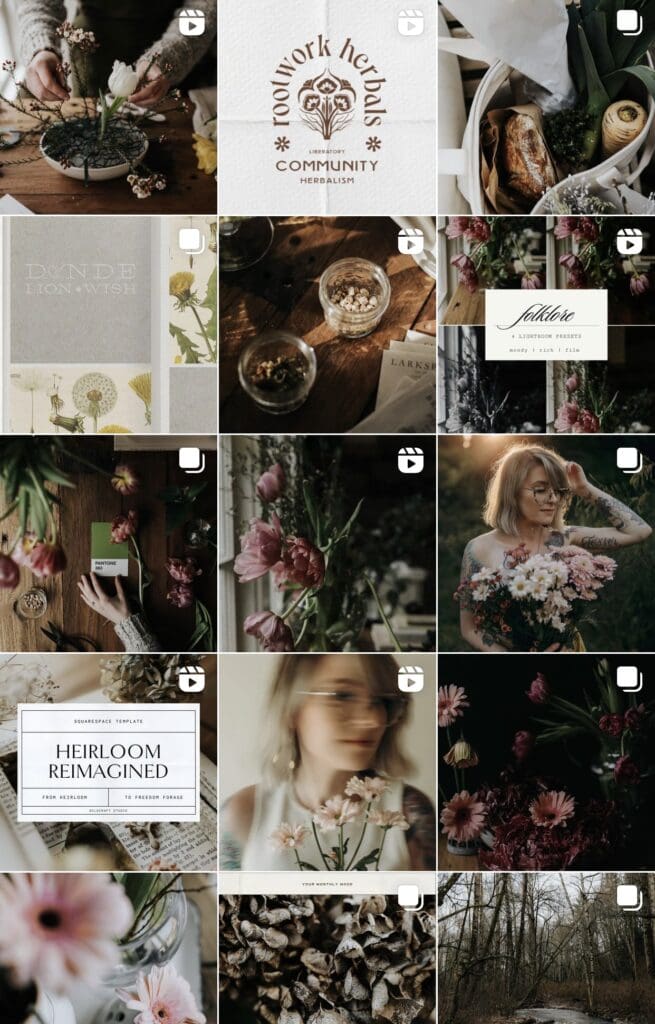 Give Jess a follow on Instagram here for more beautiful imagery. Check out her Lightroom presets here and other photography-based offerings on her shop website here!
Cats & Coffee's Curated Content Series: March 16, 2022
I'm a sucker for any costume drama, so I'm pretty excited about the upcoming season of Bridgerton. The story may be outlandish (and there are definitely some problematic themes from season one), but it's become quite the phenomenon. I think the line it toes between being loosely based in Regency era England and all-out fantasy is rather interesting, and part of it's appeal. Plus, the scenes, costumes, and general ethos of the show is just so enjoyable to watch. The whole aesthetic really draws the viewer into the world.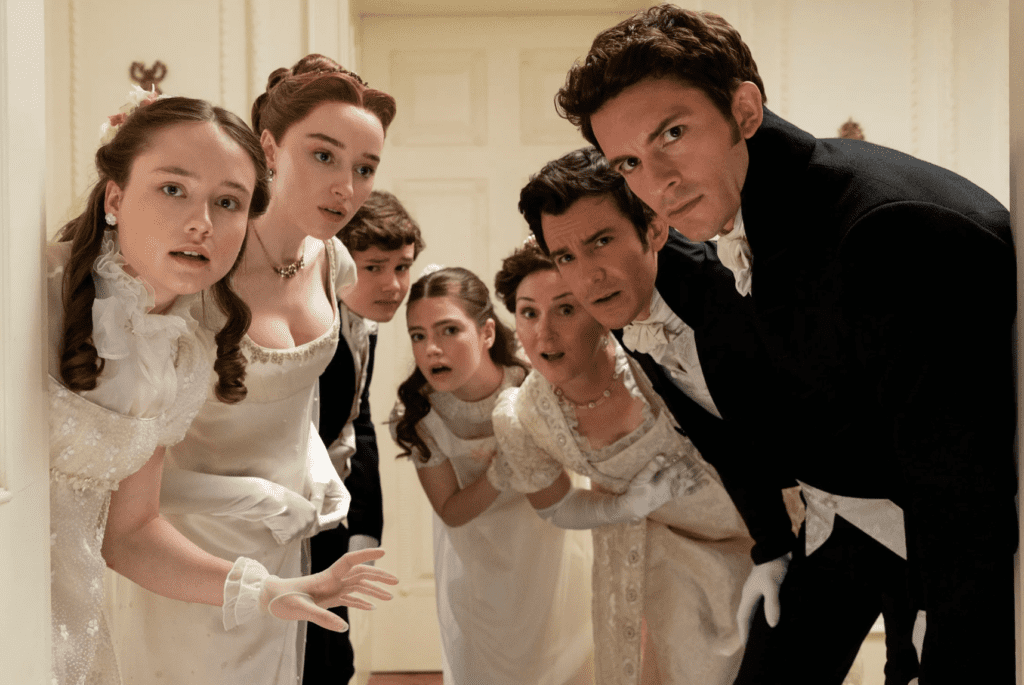 Photo: Liam Daniel/Netflix
So, with the second season coming out later this month (March 25) on Netflix, I wanted to share this article covering casting details, trailers, and everything else known about the second Bridgerton season. Check it out to catch up on The Ton ahead of the new season!
Read Everything We Know So Far About Bridgerton's Second Season on Vogue here.
YouTube Video: Inside The Try Guys' Custom Designed Studio & Office | Open Door | Architectural Digest
I've been really into Architectural Digest's YouTube channel lately, so I was pretty excited when they featured some of my other favorite YouTubers last week. With their Open Door series, Architectural Digest toured The Try Guys' new studio and office space, highlighting the style and design elements we see so much of in their videos. In all, I love how cohesive the style is, without being bland or stuffy. There is color, but not too much; there are patterns, but not an overwhelming amount. And those kitchen cabinet colors…. Need that!
See more The Try Guys features on Cats & Coffee here!
A minimalist art account, @lizandmollie shares thoughtful commentary and mental health awareness through simple cartoon drawings. Liz Fosslien is the artist behind the account, while Mollie West Duffy offers insights into handling our most difficult emotions. The duo actually has a book coming out on the topic, as well, which you can pre-order on Amazon here.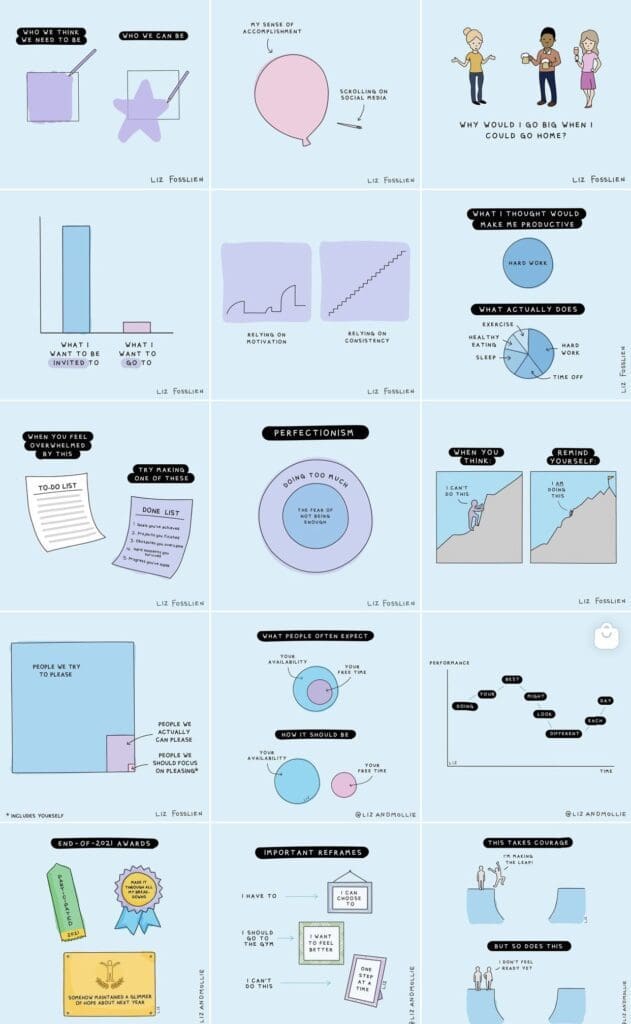 Overall, the @lizandmollie page shares gentle self-care reminders that have really resonated with people over the past few years. I like following this page because the posts basically offer mini moments of zen built into my newsfeed. With cohesive, calming colors and to-the-point graphics, the @lizandmollie IG is a boon to any dreary day.
Give @lizandmollie a follow on Instagram here, and be sure to check out their forthcoming book Big Feelings: How to Be Okay When Things Are Not Okay here!
Cats & Coffee's Curated Content Series: March 9, 2022
By now, you probably have had a chance to watch the first episode of Outlander season 6 on Starz. The premier episode was released on Sunday and is just about an hour and a half of Fraser's Ridge drama. As mentioned in the Parade article, filming for this season was complicated due to COVID protocols and timelines. As such, the season will only feature eight total episodes. The show promises to provide quality over quantity this season, and it will be returning for a seventh season which should have far more episodes.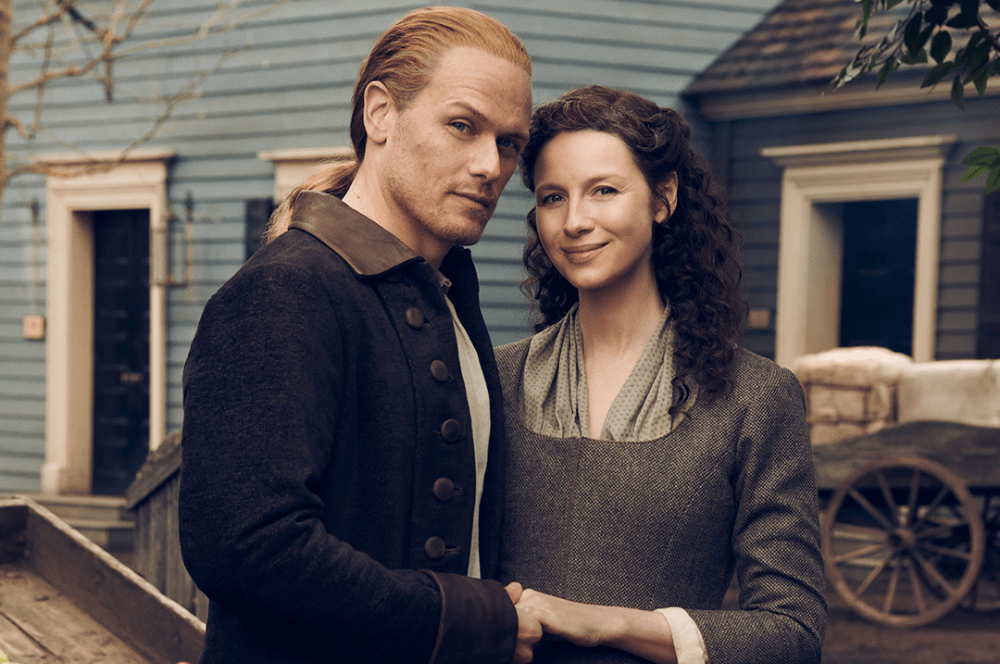 Photo Credit: Starz via Parade
Overall, I felt like the first episode of the season was trying to do too much at once in terms of laying storyline foundations. There were so many new characters, so many call backs to previous seasons, and not a whole lot of clarity on certain relationships. However, I trust that it'll start to come together more in the next episode or two.
Read more about the latest season of Outlander, including key plot points from the books that may or may not make it into the show, here!
The Daily is a great current events podcast, and this week's episode is incredibly moving. In this episode, Sabrina Tavernise and her team report alongside Ukrainians making their escape from Russia's increasingly brutal invasion. The episode features clips of conversations between the reporters and Ukrainians they meet leaving Kyiv for Lviv in the west. It's a chilling look at how families, in particular, are handling the dangers and roadblocks of Russia's military invasion.
The Daily's On the Road with Ukraine's Refugees is available on a variety of podcast platforms, which you can find here. As with my must-read article last week, if you are looking for resources on how to send aid to the people in Ukraine, check out this NPR article on all the groups sending aid to the region.
Delivering exactly what the name suggests, @scottishcastles_ highlights some beautiful shots of historic Scottish castles throughout the highlands and lowlands. If you want to add some escapism and lush greenery to your Instagram feed, this is the account for you.
Not only does @scottishcastles_ share breathtaking images of castles and architecture, but they also offer background on the structures in the comments. So, if you ever wanted to know how the iconic Craigievar Castle came to be pink, this account details why this is so.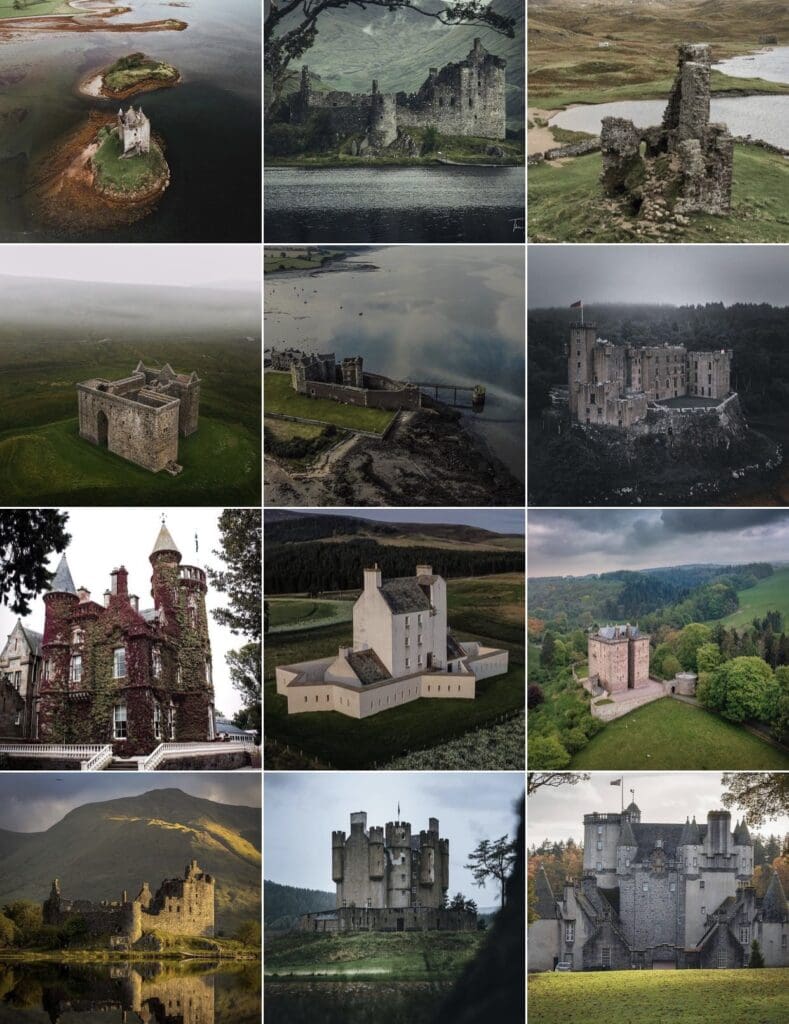 I highly recommend following @scottishcastles_ on Instagram if you're at all interested in Scottish history, castles, and culture. Since the photos are crowdsourced from other photography accounts, be sure to go through the pictures and find great photographers to follow!
Cats & Coffee's Curated Content Series: March 2, 2022
I'm starting out this month with a heavy but important topic. The Russian invasion of Ukraine has already devastated the country, sending at least 499,000 refugees into Central Europe. The largest military mobilization in Europe since World War II, this crisis is ongoing and complex. It is difficult to understand all the nuances of it.
I, for one, certainly don't understand the conflict well. It is intimidating to ask questions when social media is inundated with posts and quips about the devastation. That's why I wanted to share this guide from The New York Times. The guide details the roots of the Ukraine War, from the collapse of the Soviet Union to today.
While it is from a position of privilege that one can turn away from such conflicts and news, it is also ok to admit you don't know enough about the conflict to add your own voice to the cacophony online. With the violence escalating so quickly in this conflict, it has been hard to find clear resources explaining what is happening. I hope you find this guide helpful, as I did.
Click here to read The Roots of the Ukraine War: How the Crisis Developed from The New York Times. For resources on how to send aid to the people in Ukraine, check out this NPR article on all the groups sending aid to the region.
YouTube Video: The Bisexual Princesses Who Fell in Love [CC] | Jessica Kellgren-Fozard
This is an older video, but it came up in a conversation with a friend recently so I thought I'd share it this week. Jessica Kellgren-Fozard has a great historical profiles series on her YouTube channel. The series is all about different figures in the LGBTQ community and history. This particular video is about Isabella, Princess of Parma, and Archduchess Maria Christina (sister of Marie Antoinette). With her trademark wit, Jessica highlights how history has claimed these women were just BFFs, despite some pretty compelling evidence to the contrary:
April Lockhart is a self-proclaimed "disabled fashun girlie" who shares outfit inspiration on both Instagram and TikTok. April's goal is to normalize disabilities in fashion. She is working towards that by sharing fun videos of her outfits on a regular basis and building a community online.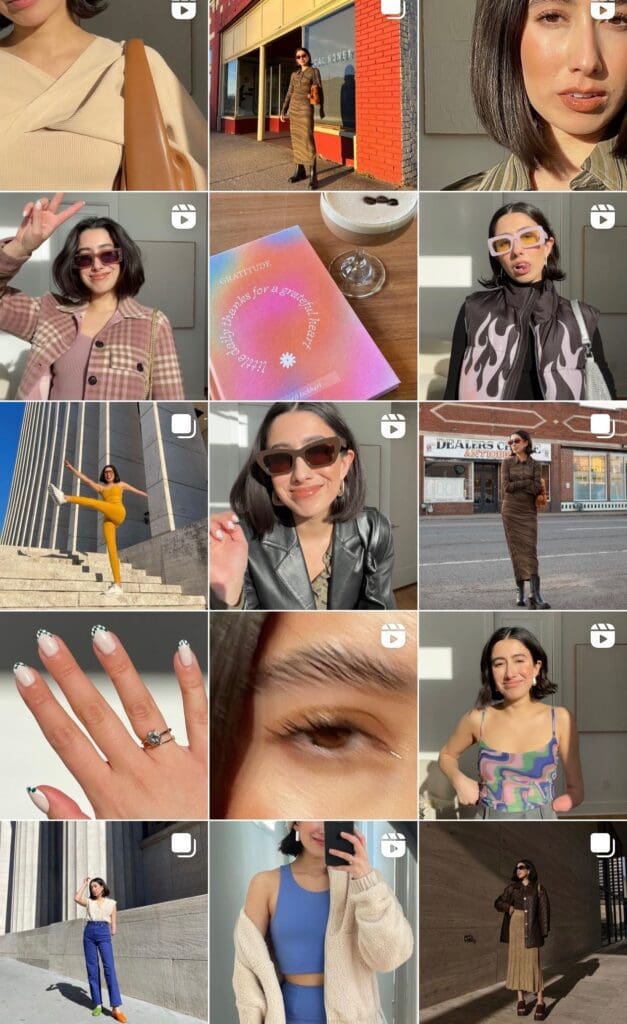 April's style is a mix of classic and contemporary, with an emphasis on layering and cute, coordinated accessories. I love all the patterns she wears, and how she ties in pops of color with otherwise earth-tone color pallets.
"Getting dressed has always been an empowering part of my day, and I know the impact fashion has on all of us," April noted in a January 1st Instagram post, where she introduced her month of "normalizing disabled fashun girlies in your feed."
Give April a follow on Instagram to see all the great styles she shares. She is also on ShopLTK, so be sure to follower her on there, too!
---
Want more great finds like these?
Explore the February edition of my Curated Content Series for more great reads, listens, and Instagram accounts to follow.