Great Gifts for the Home
Whether you're looking for things to ask for this Christmas, or for great housewarming gifts for friends and family, this round up of splurge home gifts has something for everyone. This list features pieces that immediately come to mind when I consider what has made my life easier or more comfortable in the past year.
The common underlying theme here? They are all worth the money.
Are you looking for more affordable home gifts to share with friend and family this year?
Be sure to check this guide for home and tech gifts under $100,
featuring adorable kitchen accessories, host gifts, and more!
The Best Splurge Home Gifts
The Dyson V8 Animal Vacuum
First, the Dyson V8 Animal Vacuum. It is 100% worth the money. Ideal as far as practical housewarming gifts or holiday gifts go, this vacuum is perfect for anyone with long hair, pets, or kids. The Dyson cordless Animal vacuum makes keeping the house or apartment clean so easy, you won't even hesitate to pull it out for small messes.
This vacuum has a long battery life and is lightweight and easy to maneuver. At just under 10 lbs, this vacuum is more powerful than any standing corded vacuum I've had, even older Dyson models. It is designed for hardwood cleaning, but we find it works well on carpet and upholstery, as well.
Besides the traditional vacuum head, the Dyson Animal comes with a mini motorized tool, a combination tool, a crevice tool, and a mini soft dusting brush, as well as a charging dock. The mini motorized tool (pictured on the left below) is great for the couch or any upholstered furniture that the cats like to lounge on.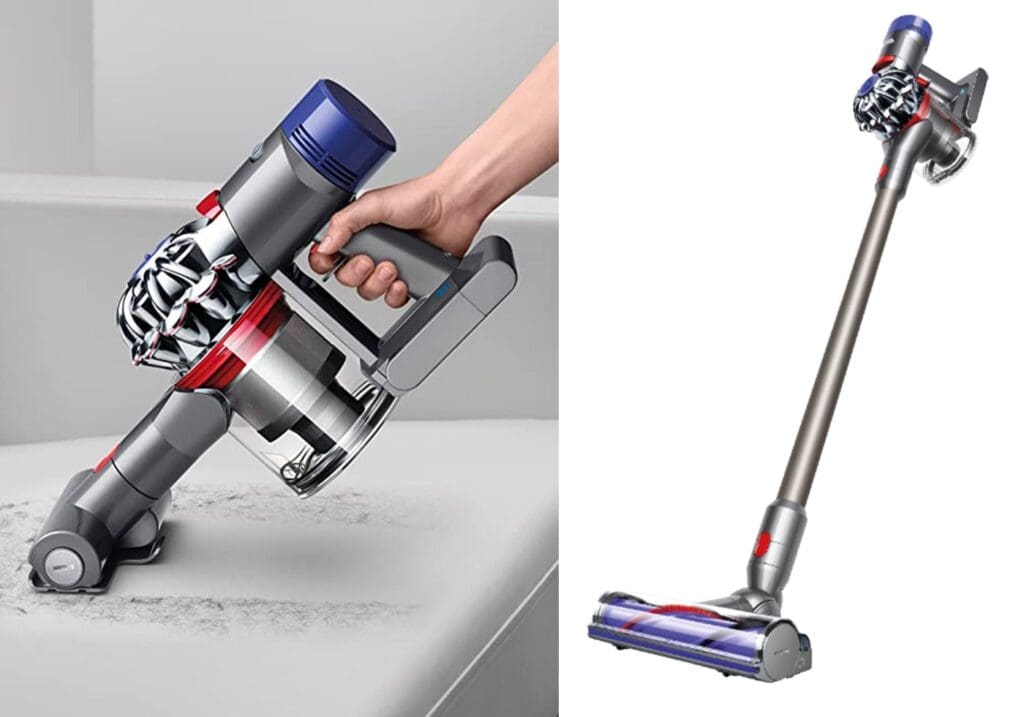 The Dyson V8 Animal Vacuum is available for $399.99 at Dyson, Amazon, Best Buy, Nordstrom, and Saks Fifth Avenue.
Le Creuset Signature Enameled Cast Iron Round Oven
Second, a Le Creuset Cast Iron Oven. This particular piece is on my wish list, but I use my smaller Le Creuset pieces for meal prep and cooking all the time. If you're looking to really treat a foodie on your list (or yourself!), this is the way to go.
Le Creuset pieces come with a lifetime warranty and are extremely durable. They're easy to clean and can be used on a variety of heat surfaces up to 500 degrees. The cast iron round ovens feature a vibrant porcelain enamel that is even dishwasher safe!
These cast iron ovens are great for stews and soups, as well as baked breads and vegetables. Use it to bake in the oven or on the stove top for a nice and even heating.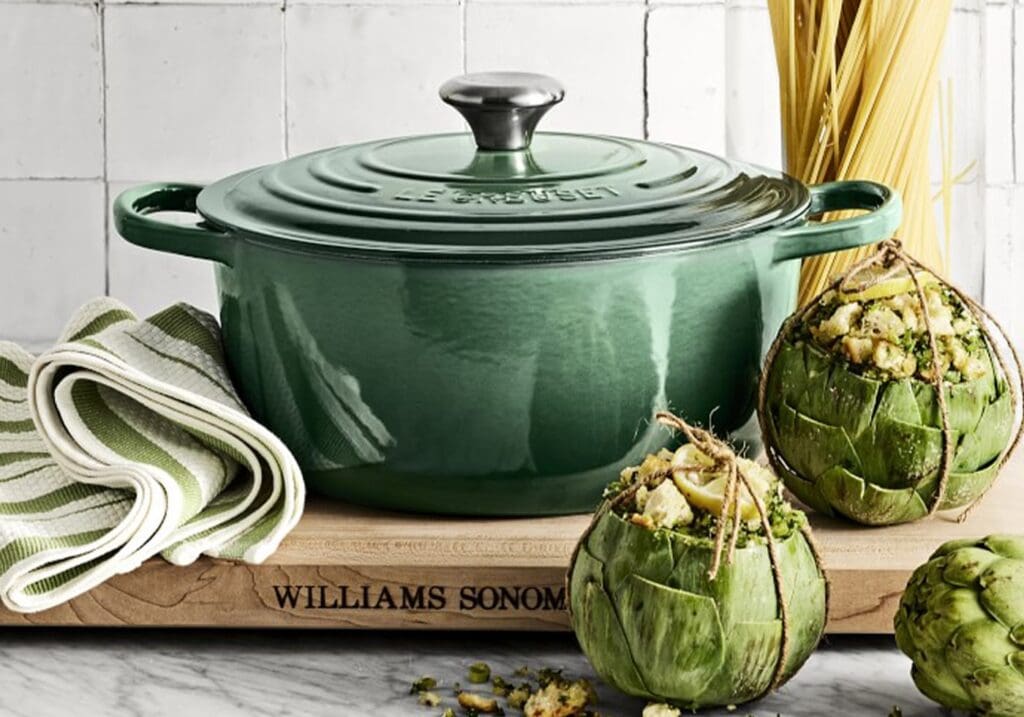 The Le Creuset Signature Enameled Cast Iron Round Oven starts at $320 and is available in a variety of colors and sizes from Le Creuset, Amazon, Macy's, Nordstrom, and Williams Sanoma.

Ruggable Rugs
Next, Ruggables make great home gifts. They range in prices but larger ones tend to be around $200. Basically, these are machine washable rugs that can be easily swapped and cleaned. They're great for anyone, really, but especially perfect for people with pets or children.
They have a base pad that allows you to remove the top to wash or swap out as you wish. The lightweight, washable rug cover sits securely on the no-skid base pad via a velcro-like material and is easy to remove or straighten. The rug covers are all low-pile and stain and water resistant, so you won't have to be washing them all the time, even though you could.
We currently have two Ruggables — one baby Yoda themed and the other a damask inspired Star Wars theme. I really want this tartan option (pictured below) and might order just the cover to swap out with our kitchen mat!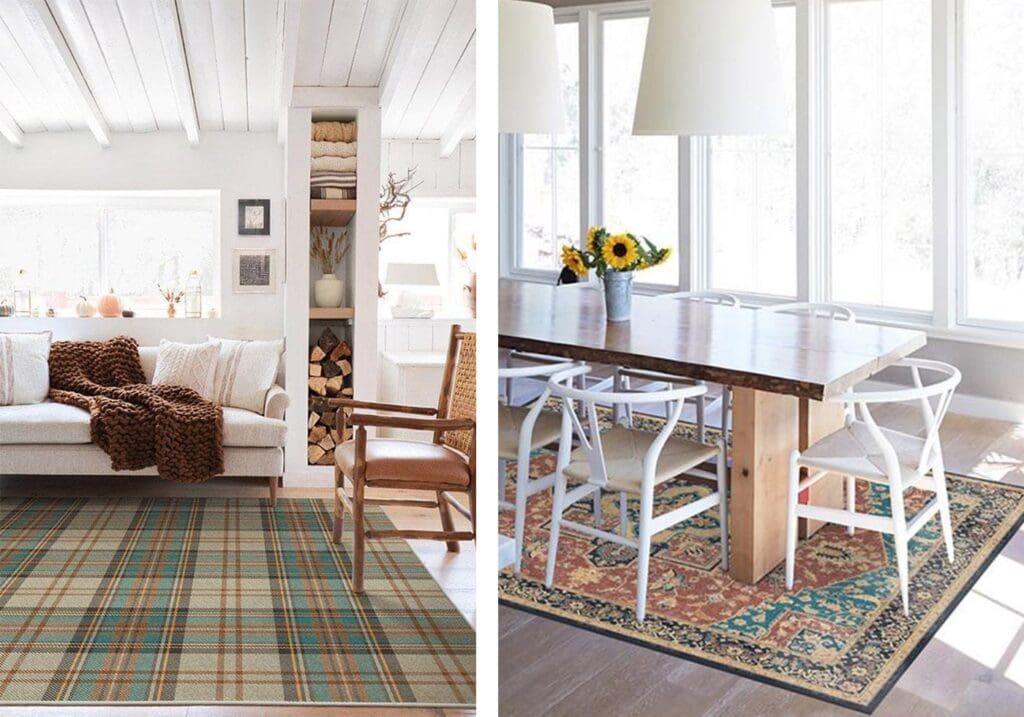 Ruggables start at $89. Pictured rugs are the Dress Stewart Tartan Khaki Ruggable Rug and Maral Heriz Burgundy Ruggable Rug.
The Night Pillow
Lastly, the Night Pillow. Designed with a silk case that is supposed to be great for your skin and hair, I just love the pillow itself. It is super comfy, maintains its shape, and is the perfect height. I've given it as a gift a couple times and it's always been a hit.
The pillow has an airy memory foam body that is easily adjusted during the night. Designed to promote fresh and youthful skin, the silk case is luxurious to the touch and has a zip closure and is machine washable. The black case is so colored to negate light and promote more restorative sleep.
Personally, I like to change my pillow case once or twice a week, so I simply put another pillow case over the black silk case. Works well enough for me. You can also buy replacement pillow cases for the Night Pillow starting at $90, and they're available in multiple colors. The brand also offers a vegan silk pillowcase option that starts at $50 and is currently available in pink, white, and champagne.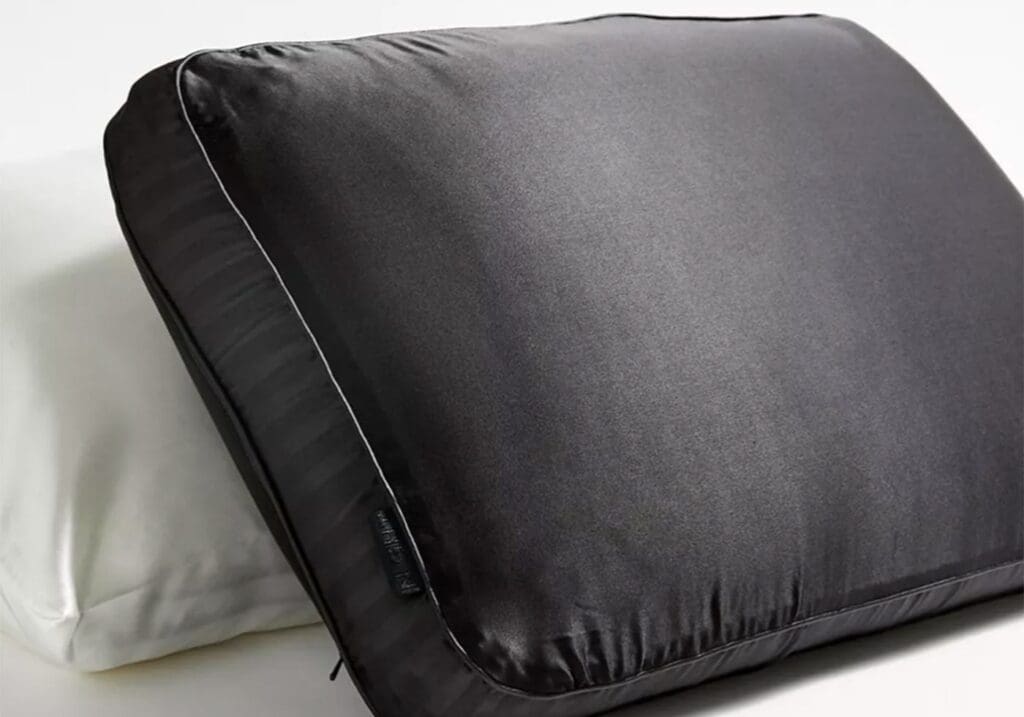 The Night Pillow Signature Trisilk Memory Foam Pillow starts at $150 and is available from the Night Pillow website, Kohl's, Macy's, and Nordstrom.
What is a splurge home gift you've given or received that is worth the money?
Let me know in the comments below!
---
For great home gifts under $100, be sure to check out this home and tech gift guide!
It features useful tech finds, sustainable gifts, kitchen accents under $25, and more!