My New Tea Station with Gourmet Basics by Mikasa
My tea collection has gotten a bit out of hand. It has long ago outgrown my previous little tea station stand. So I was thrilled when Mikasa reached out about trying their Gourmet Basics by Mikasa 2-Tier Mango Wood Hex Tray in my kitchen. This decorative tray is a great size for any kitchen counter and has so much usable space for storage and decoration. It makes for the perfect little tea and coffee station right in your own home!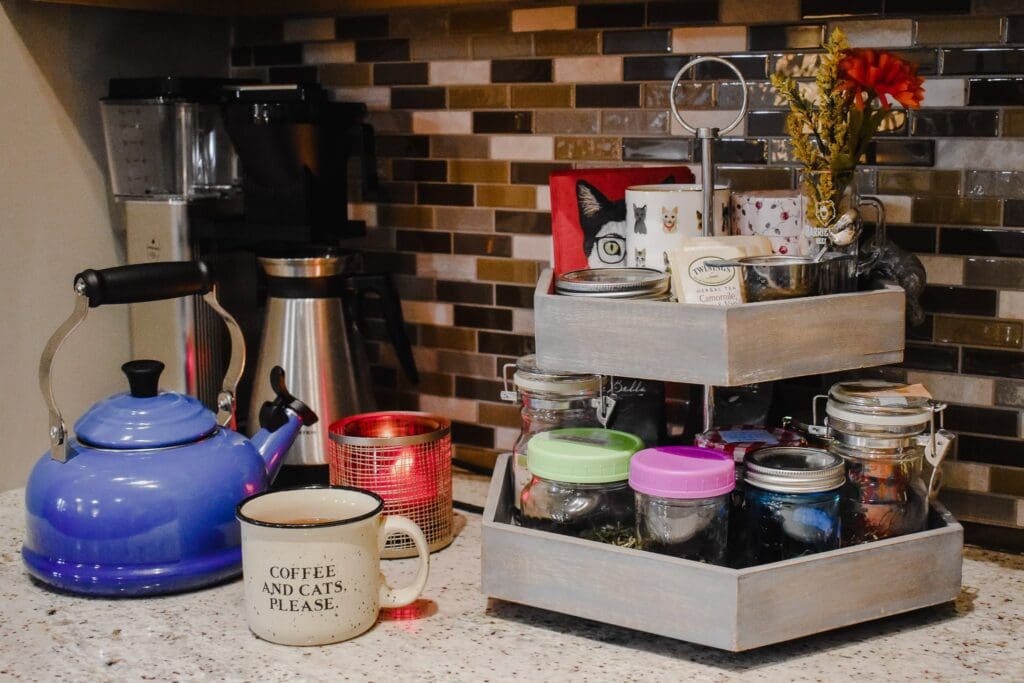 2-Tier Mango Wood Hex Tray from Gourmet Basics by Mikasa with my trusty kettle and current favorite candle
Details of the Gourmet Basics by Mikasa Mango Wood Tray
Featuring a gray-brown mango wood with stainless steal accents, this gray serving tray is approximately 16 inches by 16 inches wide, and just under 16 inches tall. It comes disassembled, but is super easy to put together. It's pretty lightweight, but you don't have to worry about tipping it over easily, either. The mango wood is especially durable, too, designed for long-lasting use and appearance.
The tray itself is easy to clean with a damp cloth, so you don't have to worry about avoiding spills too much. The hexagonal shape offers a nice, balanced look which worked especially well with the rectangular tile of our apartment kitchen counter.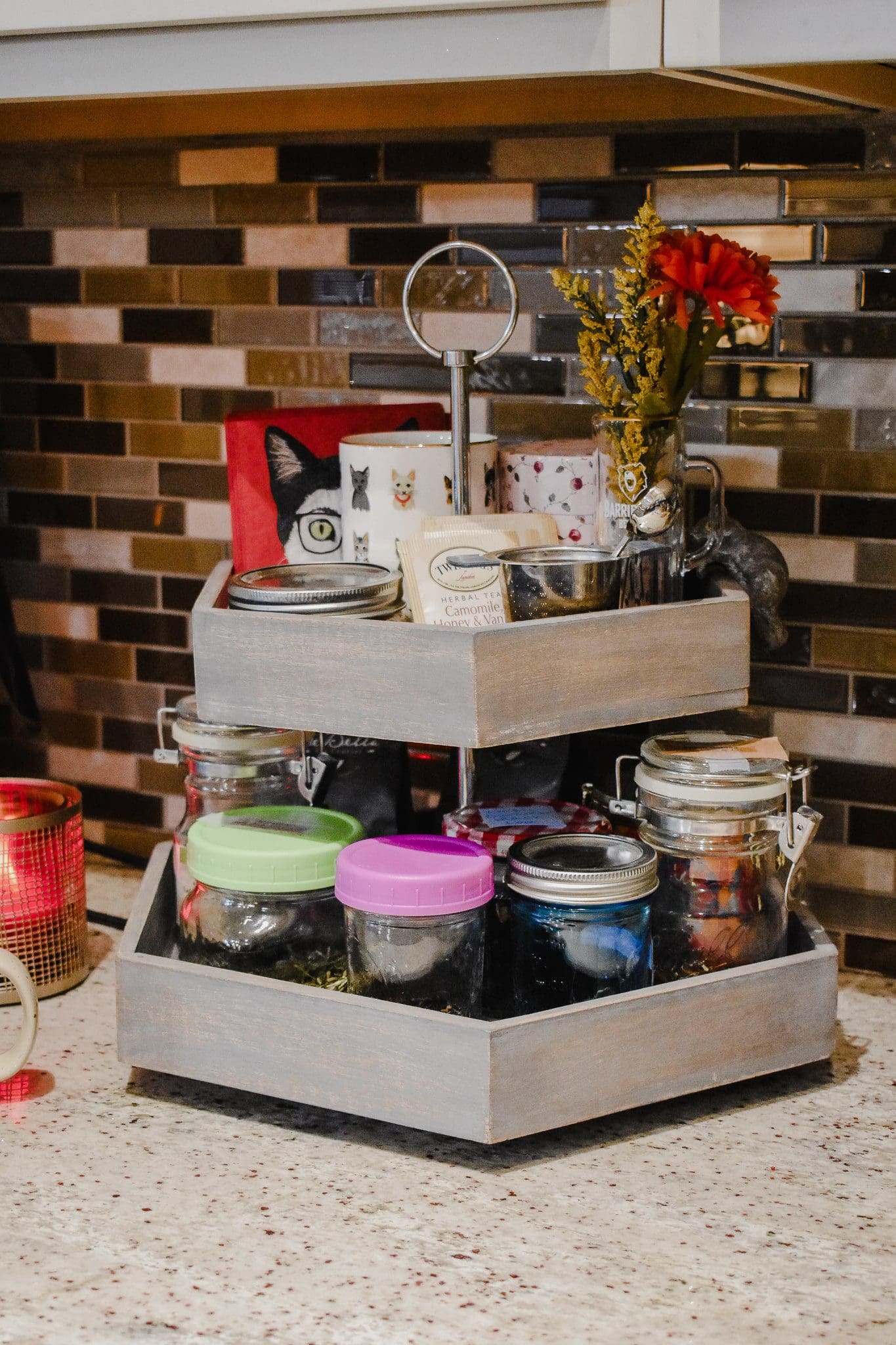 How Much the Hexagon Tray Holds
While my measurement here is not especially precise, it is notable that the tray holds a large number of small to medium size mason jars and related tea canisters.
On the base of the tray, I can easily fit 9 smaller jars, as pictured, and still be able to get them out easily.
On the top, I could fit more, but I wanted to save space for my loose leaf strainers and other tea accessories. And, of course, I had to find a spot for my little squirrel, as you'll see in the photo below.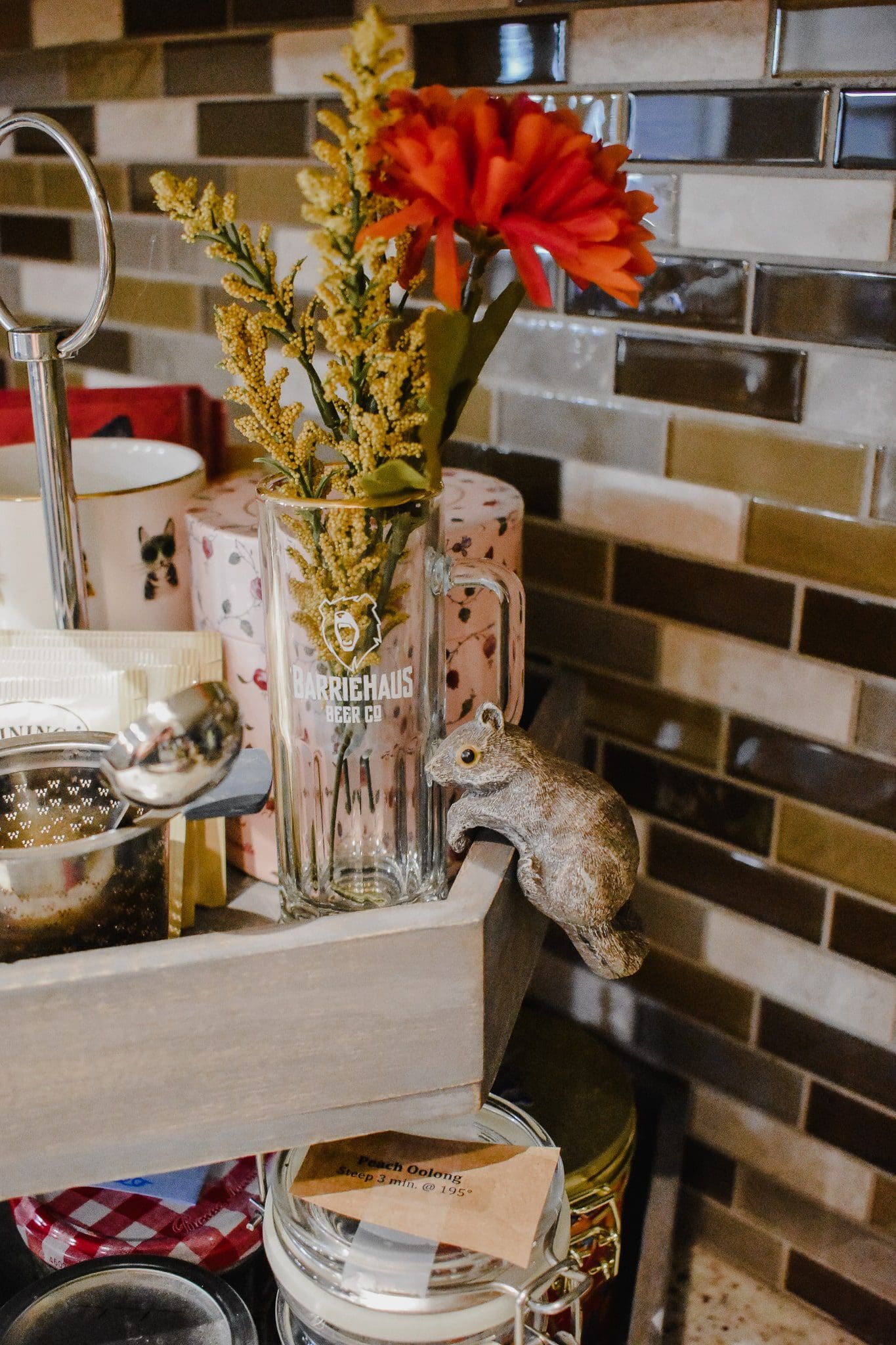 Where to Buy Gourmet Basics by Mikasa
The Gourmet Basics line from Mikasa is available on Amazon. The 2-Tier Mango Wood Hex Tray featured here is available here. There is a similar round style available here, as well. Here are some of my favorite finds from the Gourmet Basics line, all available on Amazon:
Favorite Gourmet Basics by Mikasa Finds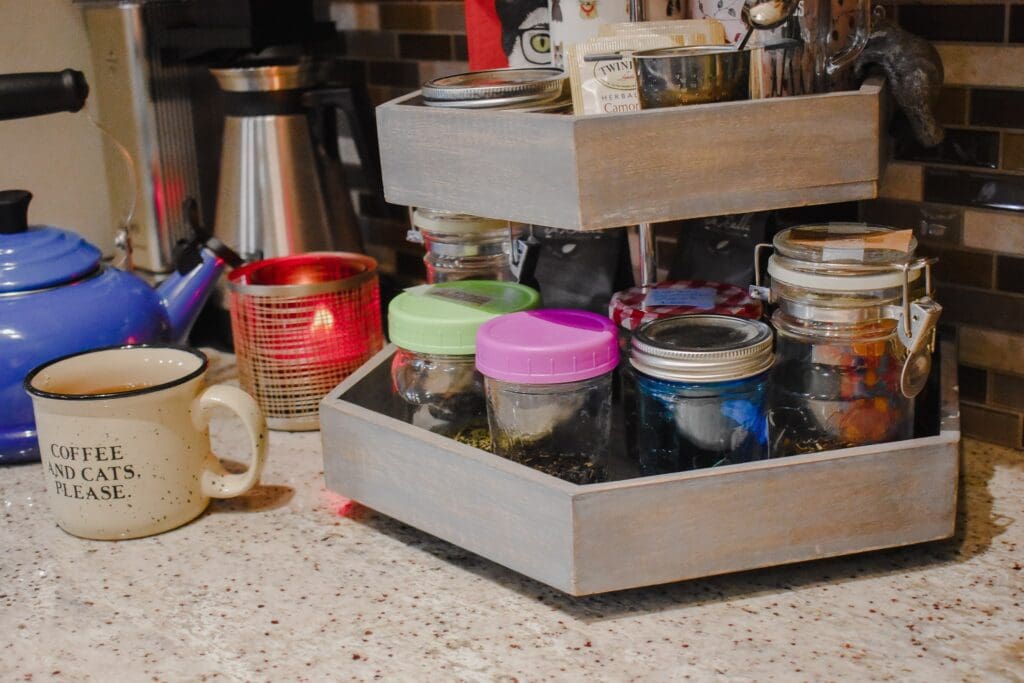 Looking for tea and coffee recommendations to fill out your own Hex Tray tea station?
Check out all of my favorite finds in my curated Coffee & Cupping boutique
including a dedicated tea lovers round up!
*Thank you to Mikasa for sponsoring this post. Opinions described in this article are my own.
 *This post was originally published on July 14, 2022. It was most recently updated on July 25, 2022.