*The Sanctum Cafe has closed since the publication of this article. For more Orlando recommendations, please visit my Orlando, Florida City Guide here!
The Sanctum Cafe
If you're looking for a robust vegan menu in Orlando, the Sanctum Cafe is the place for you. Sanctum Cafe is based on the idea that healthy food can also be "wildly well-prepared." They focus on fresh, organic farming rooted in sustainability. The plant based menu was so diverse that it was almost overwhelming. From small plates to "burrini" (burrito panini hybrids), Sanctum Cafe has comfort food, vegan remakes of traditional recipes, and entirely unique dishes.
One of the things that drew me to Sanctum Cafe is their collaboration with local farmers and producers. Sanctum works with Fleet Farming, a really cool farming co-op focusing on "shifting how the world eats," as well as a Gainesville-based tempeh company, among other local businesses.
Vegan Dishes to Try
I split a small plate of polenta cakes with my mom and chose the sushi bowl for my lunch. They had two kombuchas available from Living Vitalitea Kombucha, a local brewer, including a spiced root kombucha and a hibiscus refresher. I went with the hibiscus option and would definitely get it again.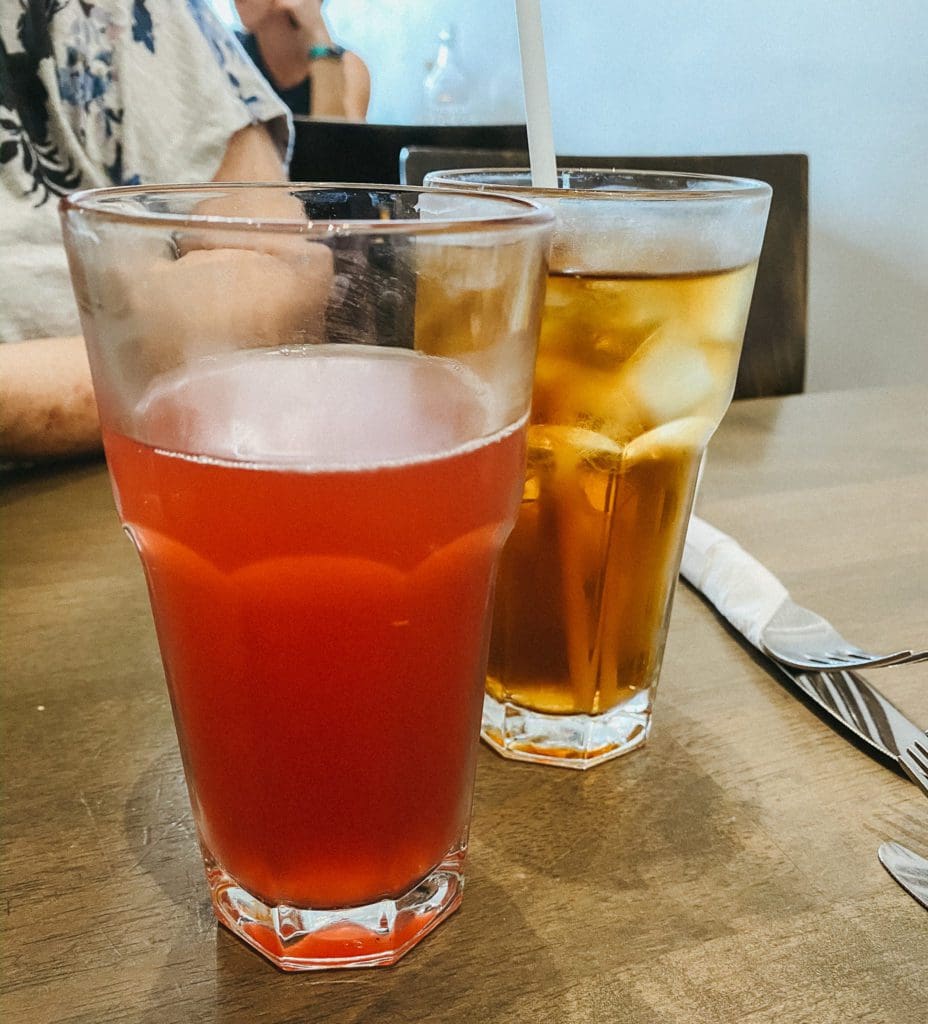 Polenta Cakes
The polenta cake small plate dish was great. The three polenta triangles, were served with cabbage slaw, corn, avocado ranch, sriracha, and black sesame. It had a nice heat to it, but wasn't too spicy at all.
It worked out to split this small plate, but it would also be great for one person. I think next time, I might try getting two small plates for myself as a meal, depending on how hungry I am.
Sushi Bowl with Brown Rice
My sushi bowl was a pretty unique experience. First of all, it was huge. For the price ($14), it was a great deal. However, next time, I would get the dressing on the side so I could take some home with me without it wilting.
The sushi bowl came with sweet potato, edamame, carrot, cucumber, avocado, pickled radish, seaweed, tofu, brown rice, greens, ginger miso, wasabi aioli, and sesame seeds. The tofu was really nicely seared, and the dressing was amazing.
Taco Bowl with Brown Rice
My mom went with the taco bowl, opting for brown rice over quinoa. The taco bowl, like the sushi bowl, was large, a great deal for the price ($13.50). The taco bowl featured black beans, avocado, corn, salsa, brown rice, greens, jalapeño, tortilla chips, and vegan cashew cream. It was so colorful!
Where to Find The Sanctum Cafe
You can check out the Sanctum Cafe menu here and their Instagram here!
The Orlando Sanctum Cafe is located at 715 N Fern Creek Ave Orlando, FL 32803.
There is a second location in Altamonte Springs, located at 1150 Douglas Ave Suite 1010 Altamonte Springs, FL 32714.
If you're in Winter Park, stop by the sister restaurant, Proper & Wild, at 155 E Morse Blvd Winter Park, FL 32789.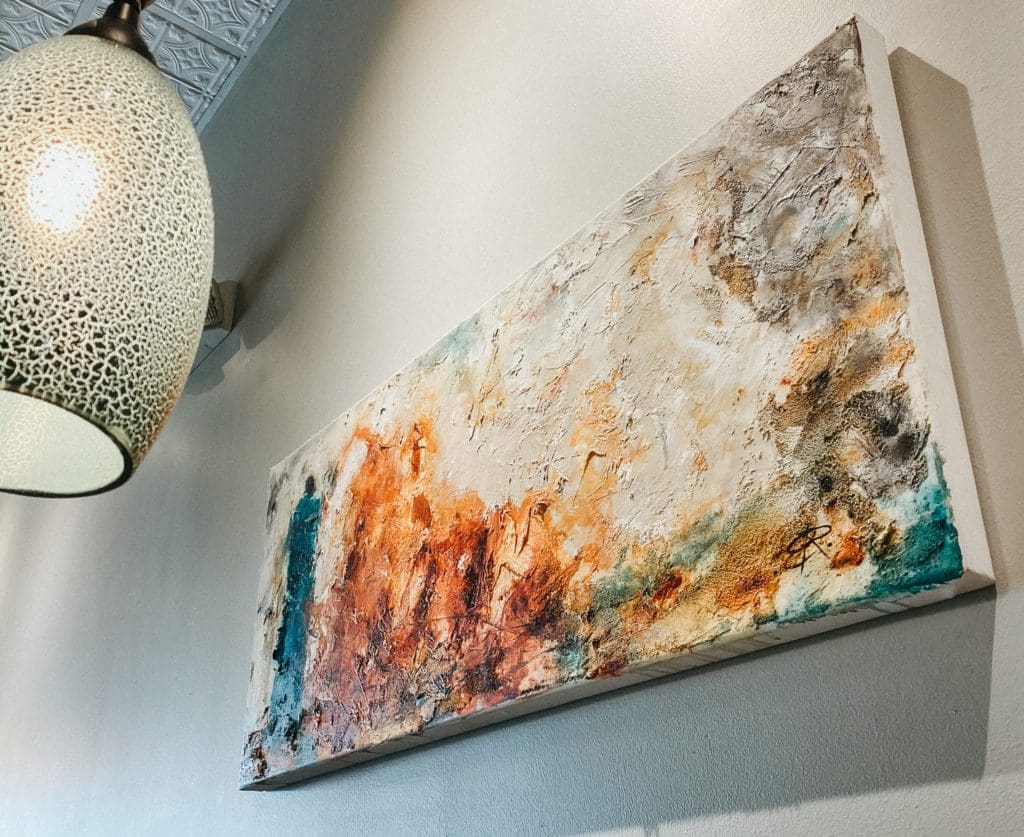 ---
Looking for more Orlando fun?
Explore my favorite Orlando locations here!