Today's Deals on Chewy
It's no secret that I love shopping at Chewy for the kitties. They have great prices, great products, and the fastest shipping ever (plus, free shipping on orders over $49). Another awesome thing about the site, though, is that they have regular deals on products that you'd actually want to order. Today's deals from Chewy are available here, but I picked out a few of my favorites that are calling my kitties' names below!
This post contains affiliate links, meaning that when you click and purchase from my links, I may be compensated at no extra cost to you.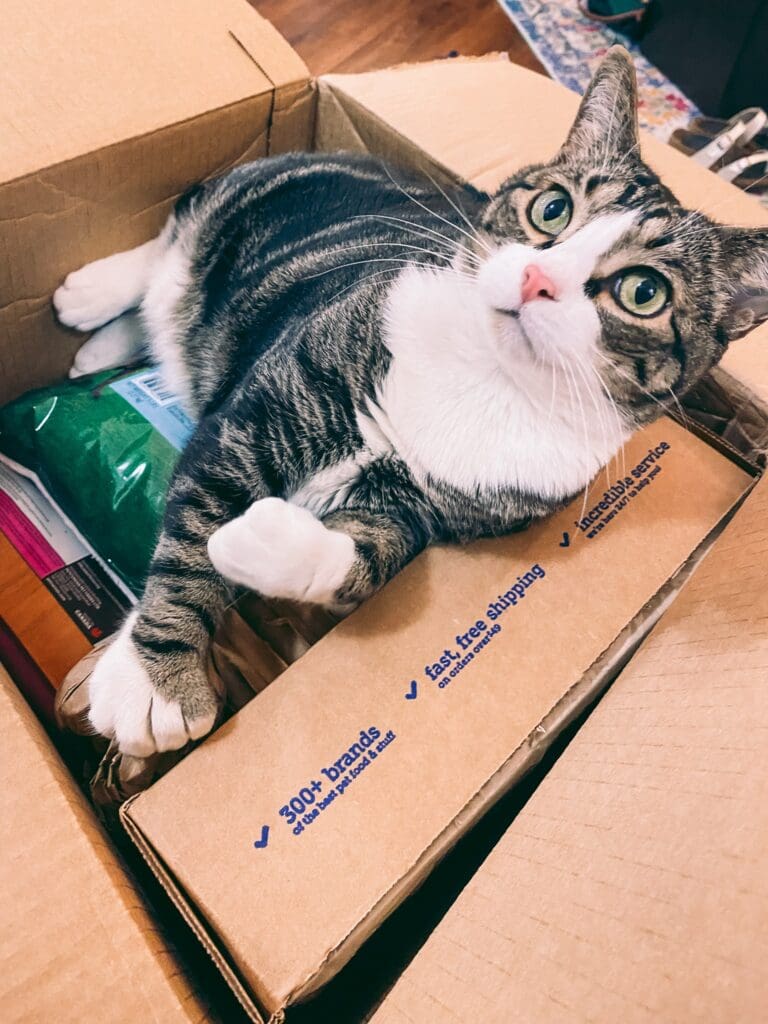 The Best Current Deals from Chewy
Whether you're looking for pet food, cat trees, or great cat scratchers, there's a little something for each category on Chewy's daily deals.
Save 40% on your first Chewy Autoship Order! Learn more about why I love using Chew's auto ship function here. Available now through 11/23/2021.
Buy 3, Get 1 Free on Select Toys, Treats & More at Chewy. Available now through 11/23/2021.
Just Dropped: Early Cyber Deals at Chewy! Great Deals for Pets & Pet Lovers. Available now through 11/23/2021.
 20% off your first Chewy Rx Prescription with code RX20. Available now through 11/30/2021.
Up to 30% off Leashes, Collars & Bowls with code LCB30! Available now through 12/13/2021.
The Best Finds from Chewy's Daily Deals

Looking for more furbaby content?
Explore the Cat Mom Life post archive here!
*This post was originally published on October 4, 2019. It was most recently updated on November 5, 2021.