Great Vegetarian Thanksgiving Recipes Everyone Will Love
When I was starting to switch to a vegetarian diet, Thanksgiving was a point of concern for me. I felt like pretty much everything except the simplest side dishes was some type of meat or had meat-based components (IE: gravy, some stuffing, etc.). Luckily, there are plenty of great vegetarian Thanksgiving recipes out there to assuage anyone's concerns, whether you're new to eating vegetarian or plant-based or not.
However you celebrate this year, with family or on your own, I've gathered up some of my favorite recipes to share with you. These are all pretty malleable, so feel free to personalize them to your tastes!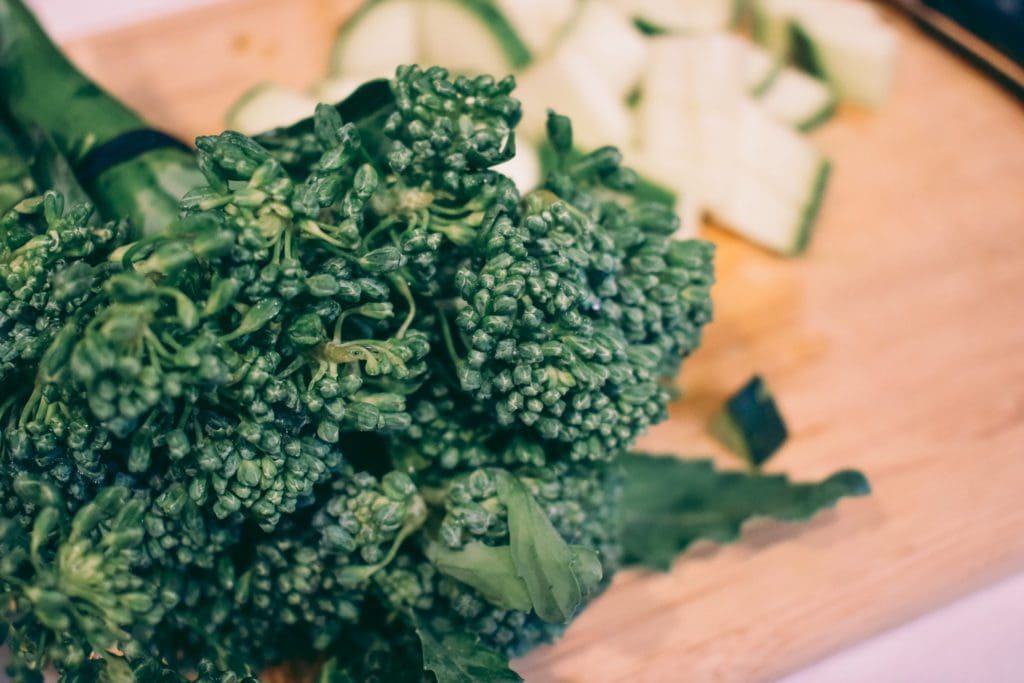 Plant-Based & Vegetarian Recipes for Thanksgiving
Homemade Vegetable Stock
While vegetable stock isn't really a dish in its own right, it can be a great base for the rest of the recipes featured here. Not only is this a great way to reduce food waste, but it also adds such great flavor to grains and lentils. It's super easy to make and acts as a great base for any vegetarian Thanksgiving recipe.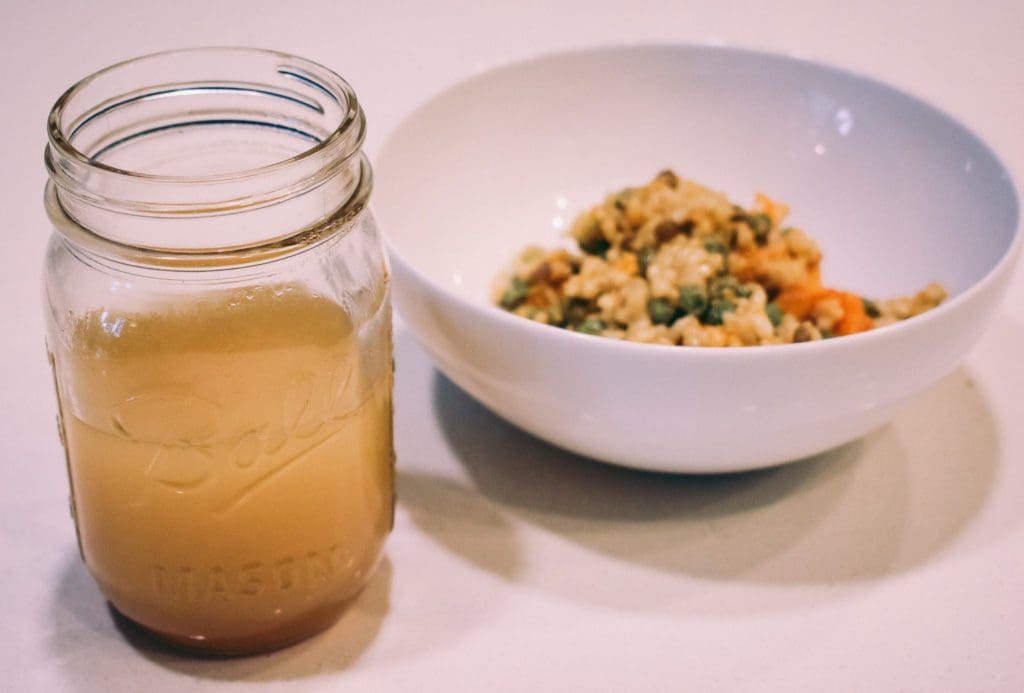 Click here to learn how to make your own vegetable stock.
Brown Rice, Broccoli, & Butternut Squash
This rice bowl recipe is pretty easy to customize for the holiday, and it features one of my favorite fall vegetables: butternut squash. The recipe calls for brown rice, but the dish would also be great with quinoa, farro, or your favorite grain. Simple and satisfying, this recipe is a great hearty vegetarian dish.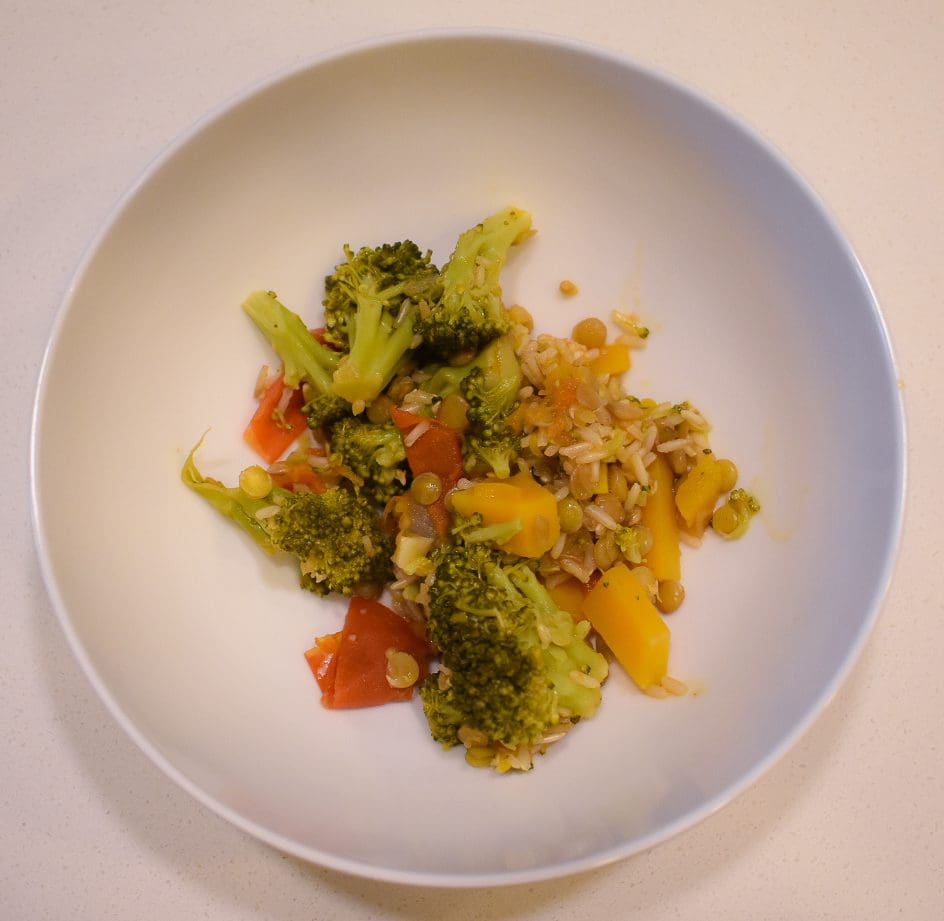 Get the Brown Rice, Broccoli, & Butternut Squash recipe here.
Vegetable Quinoa with Chickpeas
Chickpeas are one of my favorite plant-based protein sources, and they're a great option for vegetarian thanksgiving protein. They're so easy to incorporate into any dish and add a nice bit of texture. For this dish, I generally use spinach as my greens, but it also works well with kale.
The recipe linked below uses Better than Bullion — I love their seasoned vegetable base — but would also work really with with your homemade vegetable stock.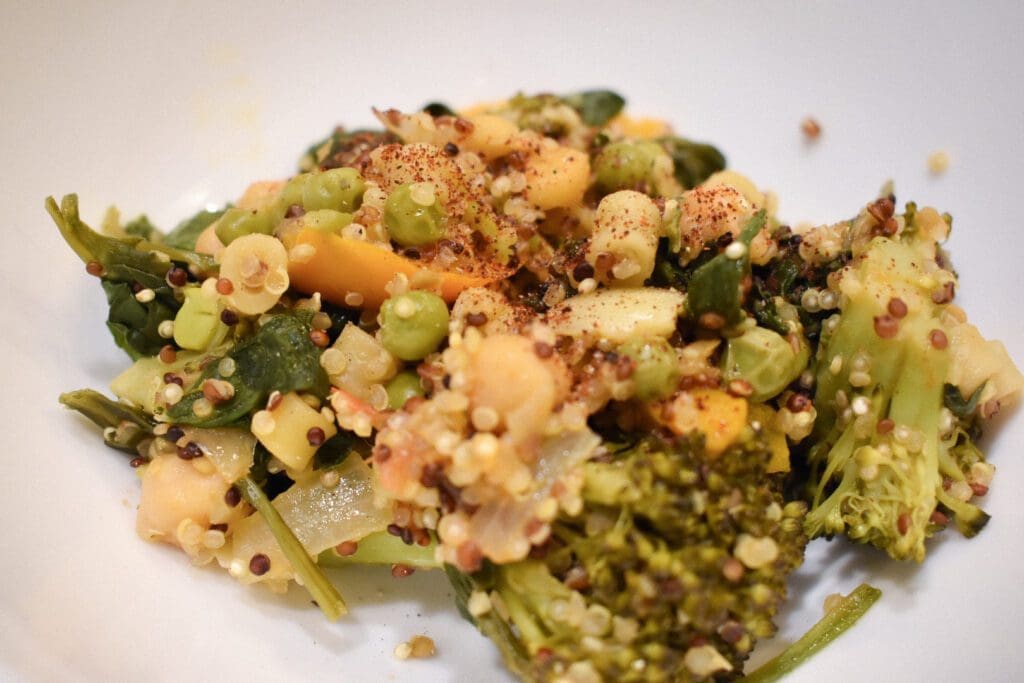 Get the Vegetable Quinoa with Chickpeas recipe here.
Polenta with Roasted Brussels Sprouts
Roasted vegetables are the best. I love roasted Brussels sprouts, and I love polenta, so I decided to combine them. Polenta can be a bit tricky when you cook it for the first time, and I recommend going with the dry polenta rather than the pre-cooked version (the kind I used in the recipe) because I think it'd be less labor intensive. Either way, the dish turned out so well and is sure to be a crowd pleaser.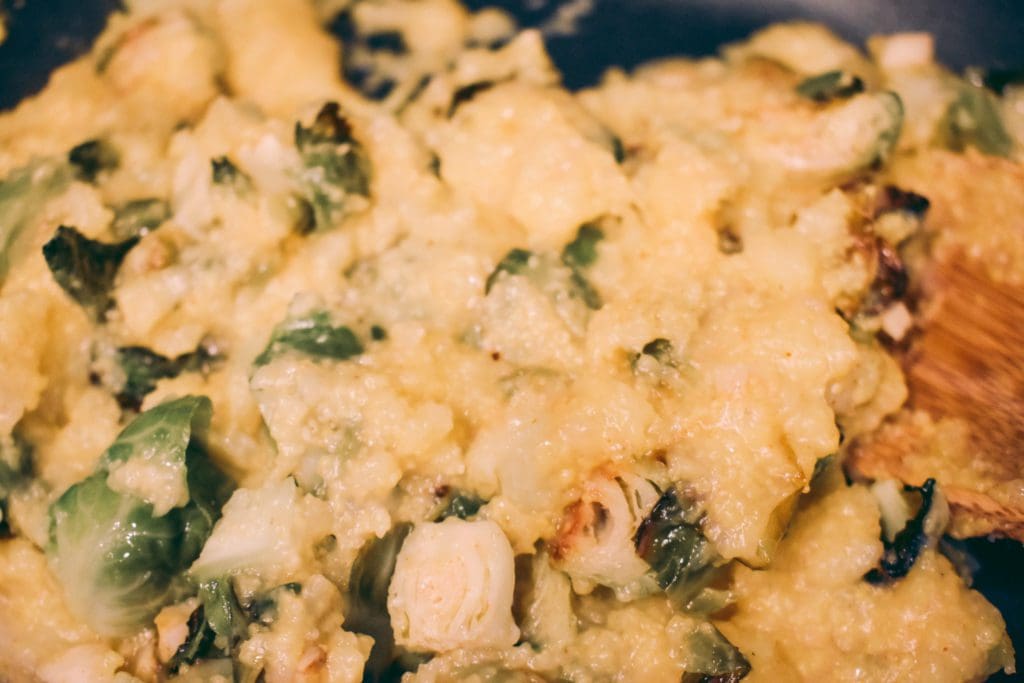 Get the Polenta with Roasted Brussels sprouts recipe here.
Bonus Tips & Tricks for Vegetarian Thanksgiving Cooking
Incorporate Microgreens and Nutritional Yeast for Additional Flavoring
Microgreens and nutritional yeast are great ways to add a bit of extra flavor and nutrients to pretty much any dish.
Microgreens are essentially vegetable or herb seedlings that are packed with both nutrients and flavor. Cooking with microgreens is really easy; I tend to add them in the same way I would spinach or another green. You can roughly chop them up a bit or add them whole; either way works just fine.
I use nutritional yeast in almost all of my cooking — pro tip: it's also great in Annie's Mac n Cheese — to add a nutty flavor. It really mimics cheese well, which is why it's a favorite of vegans and vegetarians. And, as a vegetarian who still eats and loves cheese, I can tell you that it's really a good substitute. Whether you add cheese to any of these dishes or not, it'll just bring out the flavor.
Check out my FAQ post on microgreens here, and information about nutritional yeast here.
Try Using Different Types of Plant-Based Protein
Besides the recipes listed above, another great option is to incorporate different plant-based proteins into your favorite traditional recipes. There are so many great plant-based proteins out there, from tofu to tempeh, lentils to beans, that there's sure to be a style — or styles — to suit your needs. Relatedly, you can opt for using lentils or quinoa as a base for dishes; both are great protein sources that really carry their weight flavor-wise.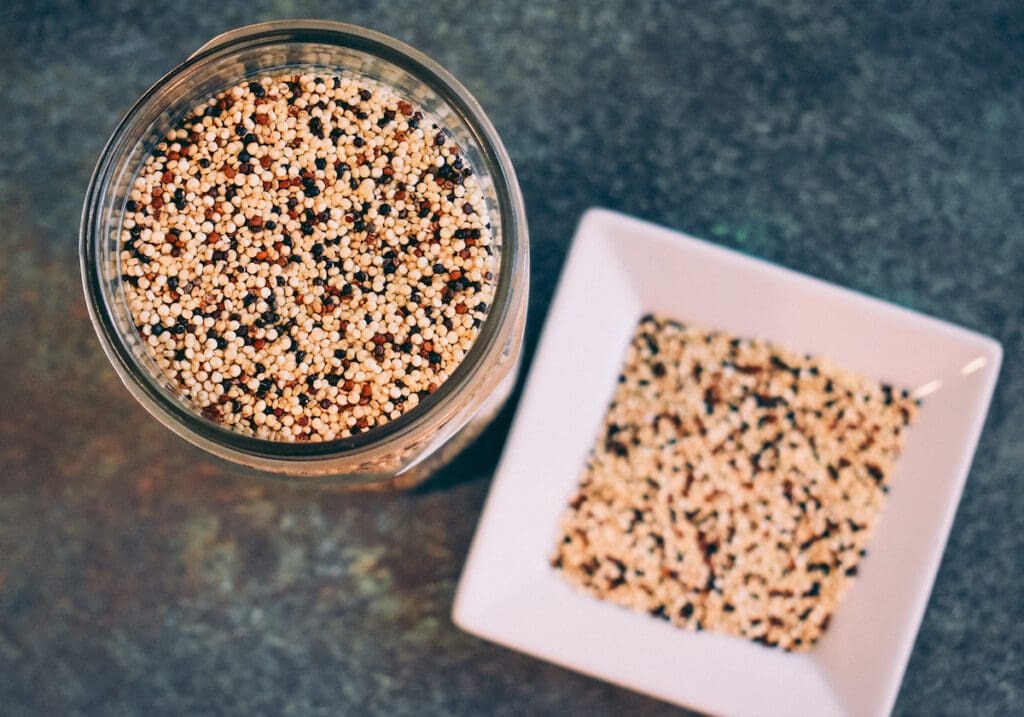 Explore some of the most popular and versatile plant-based protein sources here.

Click here to learn more about cooking with lentils, and here to see why quinoa is such a great base for plant-based eating.
---
Useful Kitchen Tools