81 Bay Brewing Co.: Tampa's First Microbrew
The first microbrewery in Tampa, Florida, 81 Bay Brewing Co. is quickly becoming a new favorite hang out of ours. Situated in an unassuming shopping plaza, 81 Bay Brewing Co. is a huge, comfortable space with a variety of great beers and tasty pizzas. There are plenty of seats, loads of parking, and lots of games and TVs inside to keep everyone entertained. All in all, a great hang out spot or casual date night location.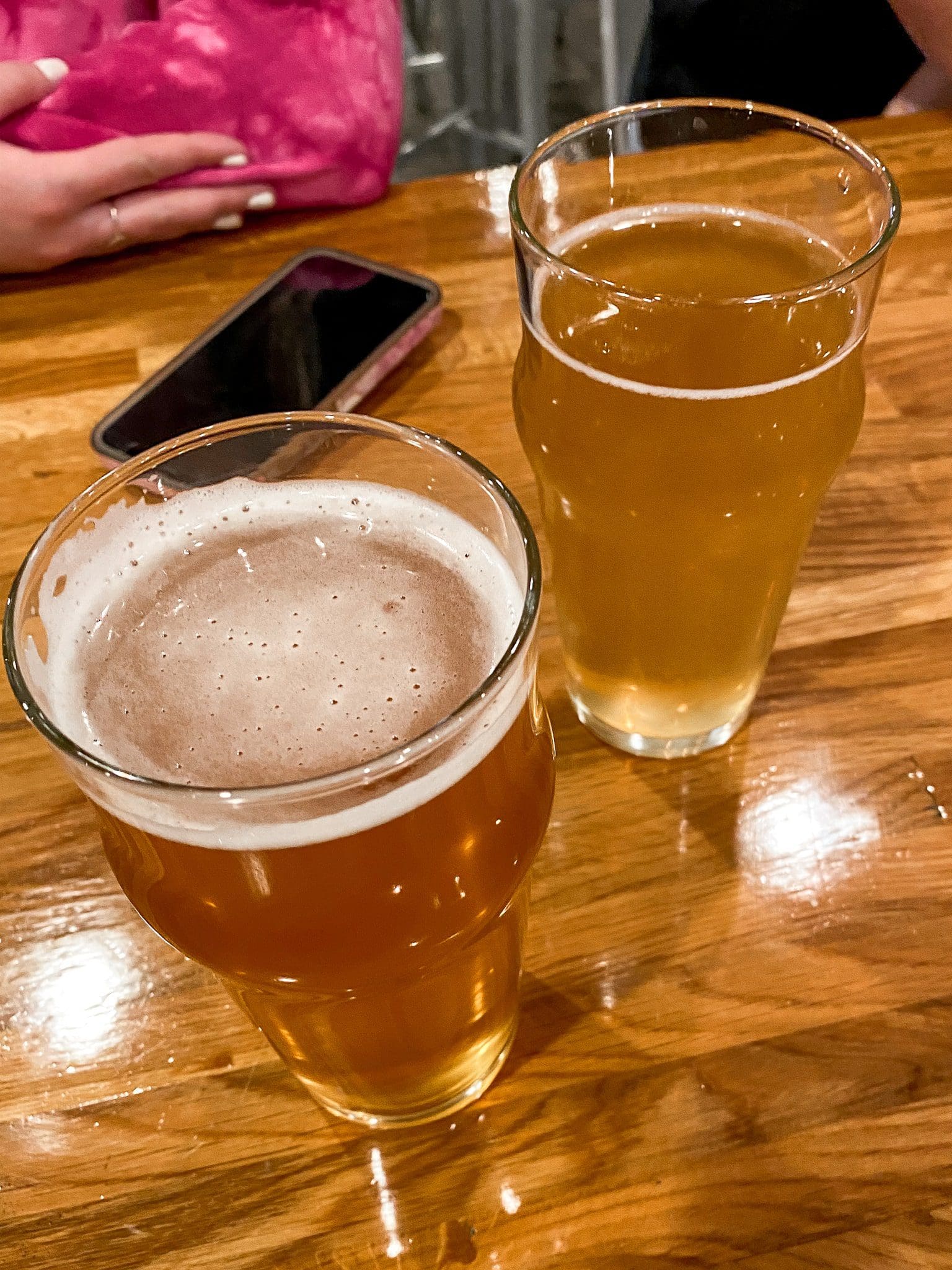 The Best Part: Mittens, the 81 Bay Brewery Cat
The best part, though…is the brewery cat. Her name is Mittens. I gave her a Cat Mat (this color). We're best friends now. Brett snapped a pic of me taking a picture of her (far left), which is perfect because in a brewery with a cat is, we decided, my natural habitat.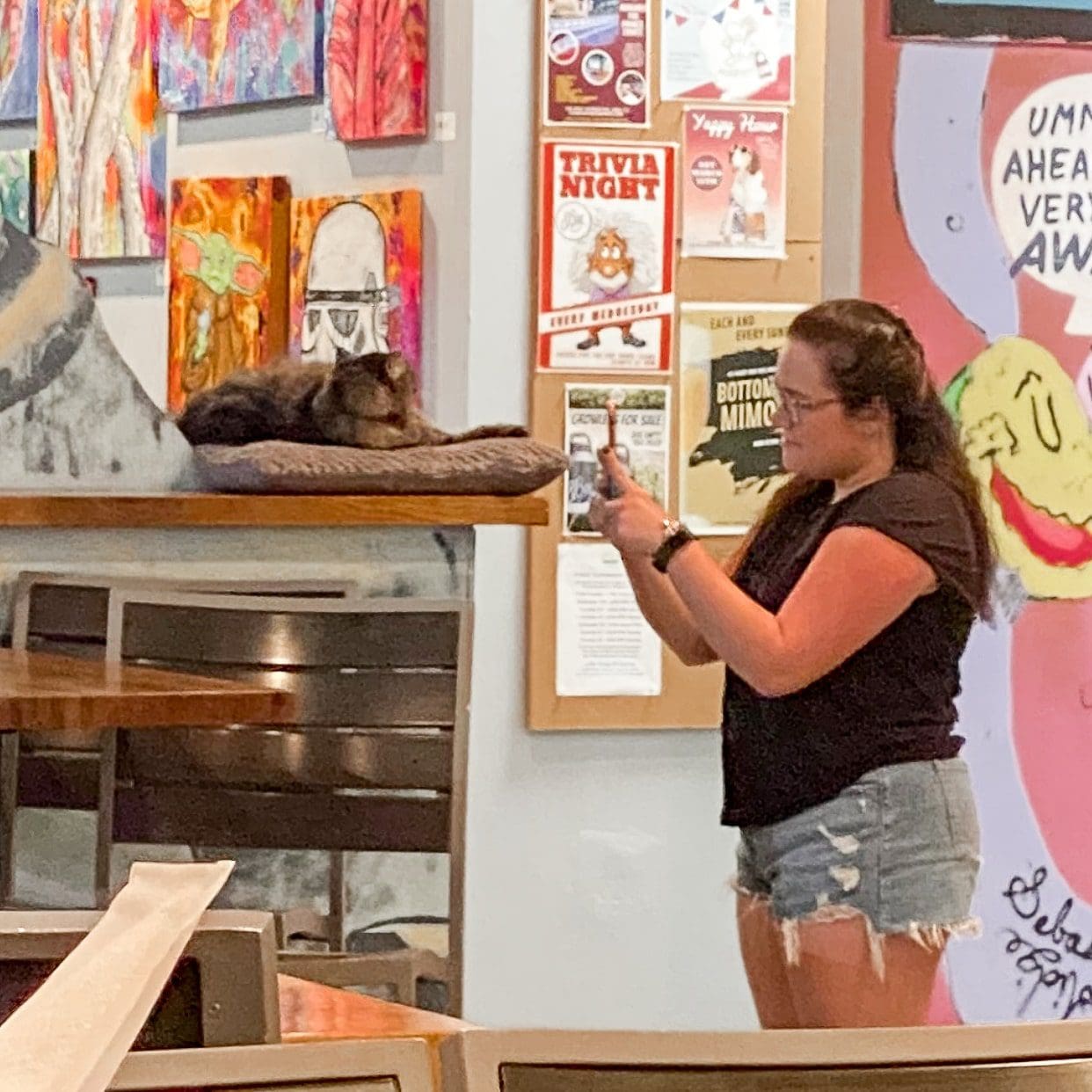 Events at 81 Bay
Anyway, 81 Bay is certainly a Tampa staple, and it offers a variety of weekly specials that promise a good time. They host trivia every Wednesday, for example, plus occasional themed trivia nights. Brett and I visited the brewery for the first time because they hosted Schitt's Creek trivia (we got third place, thank you very much!), which was a blast. 
81 Bay Brewing Co.'s Beer List
Check out 81 Bay's tap list here for all the up-to-date menu changes. Personally, I am loving The Sun Viking IPA, both because of the name and because of the delicious flavors. It's a great light IPA, perfect for summer here in Florida. Plus, it has a great logo. 
Visiting 81 Bay Brewing Co.
Address: 4465 W Gandy Blvd. Suite 600 Tampa, Florida 33611
Useful Links: Website | Beer List | Instagram
---
Looking for more Tampa Florida brewery recommendations?
Check out my full Craft Beer Lovers' Guide to Tampa here!