The Best Orlando Breweries
Like much of Florida, Orlando's craft beer scene has grown and developed a great deal in the past few years. From downtown Orlando to the theme parks, there are plenty of great breweries and microbreweries to try out. As an Orlando native myself, I've enjoyed returning to my hometown for long weekends and trying out the newer additions to the area. Whether you're local to Orlando or planning a visit to the city or theme parks, these are some of the best breweries in Orlando for craft beer lovers:
This is an ongoing guide that I will update as I visit more great breweries in Orlando.
Be sure to bookmark this page and come back in a few weeks for more of the best breweries in Orlando, Florida!
Hourglass Brewing Orlando
Hourglass Brewing has two location in the Central Florida area. I've been to the Hourglass District location a number of times. It's conveniently located next to a great Italian restaurant. Plus, it is across the street from one of my favorite Orlando coffee spots, Foxtail Coffee Co., and a great vegan eatery, Leguminati.
Hourglass has been creating nuanced, drinkable beers since 2012. They use only natural ingredients in their recipes, and emphasize responsible sourcing for hops, barley, and the like.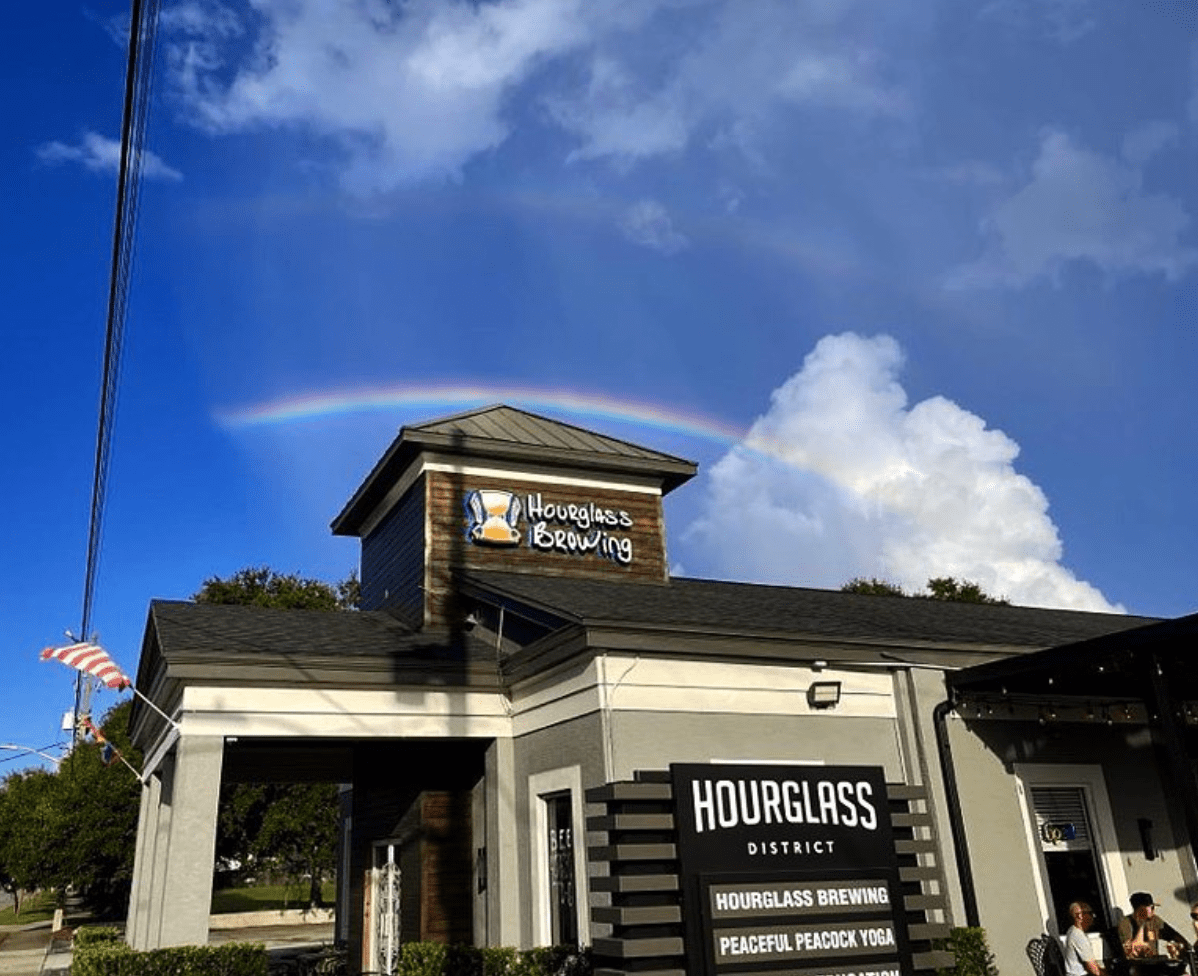 Photos from the Hourglass Brewing District Instagram
With a robust beer menu, there's definitely something for every beer drinker at Hourglass. As an IPA fan myself, I really enjoyed their 2 Million Bees and Some Hops beer. This is a flagship beer of theirs, a New England style Double IPA that features orange blossom honey along with a classic IPA flavor. It's pretty common to see this particular beer around in Orlando, as well; it was available at the Glass Knife last time we visited!
Visiting Hourglass Brewing
Address: (Hourglass District Orlando) 2500 Curry Ford Rd. Ste 4 Orlando, FL 32806 & (Longwood) 480 S Ronald Reagan Blvd St. 1020 Longwood, FL 32750
Useful Links: Website | Beer List | Instagram
---
Orlando Brewing
An original in Orlando, Orlando Brewing has been creating delicious craft beers since August 2001. Certified as an organic brewery, Orlando Brewing creates unique and original beers that reflect their local roots, including I-4 IPA, O-Town Brown, and other related recipes. As of writing this article, Orlando Brewing has eighteen certified organic beers, along with a variety of seasonal and otherwise non-certified organic beers.
Orlando Brewing is dedicated to creating the "highest quality" beers. To do so, they create beer in accordance with the Reinheitsgebot, or the German Purity Law of 1516. The Reinheitsgebot demands that beers can be brewed with only four ingredients: water, hops, yeast, and malted barley. You can learn more about what this means for Orlando Brewing here.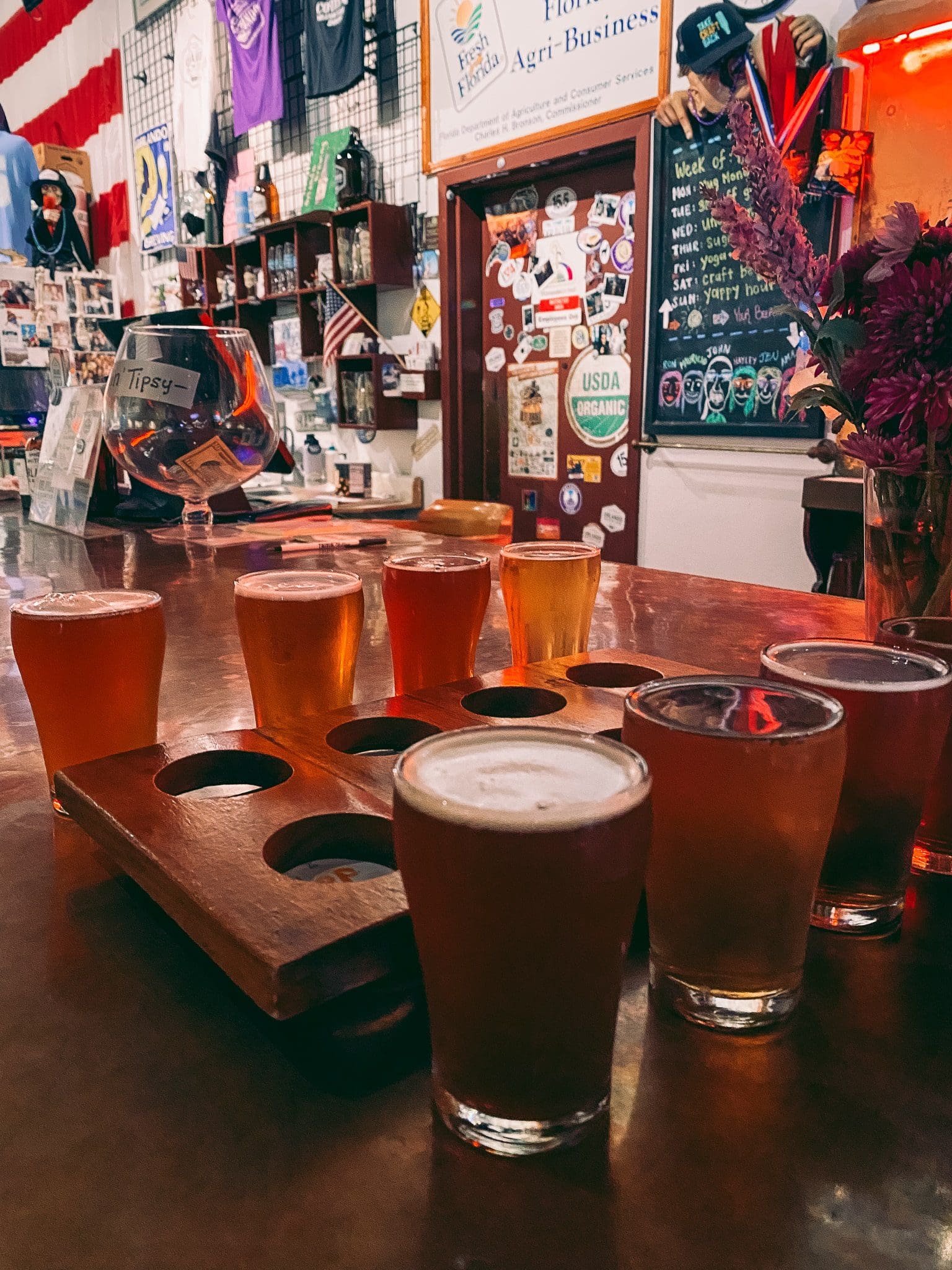 Unfortunately, Orlando Brewing is in a bit of flux right now because they have to move from their current location at the end of their lease in July. The move is made even more difficult due to COVID business interruptions. You can learn more about what Orlando Brewing is doing to prep for a move here.
Visiting Orlando Brewing
Address: 1301 Atlanta Ave Orlando, FL 32806
Useful Links: Website | Beer List | Instagram
---
Sideward Brewing Co.
Sideward Brewing Co. has a great tap room in the Milk District of Orlando, and it's one of my favorite for sunny summer days. Since the pandemic, Sideward has really started expanding their patio seating options, making it one of the best Orlando beer garden options available. With a strong beer list and full kitchen, it's easy to spend a few hours at this place — especially on their patio, and especially if there are dogs around!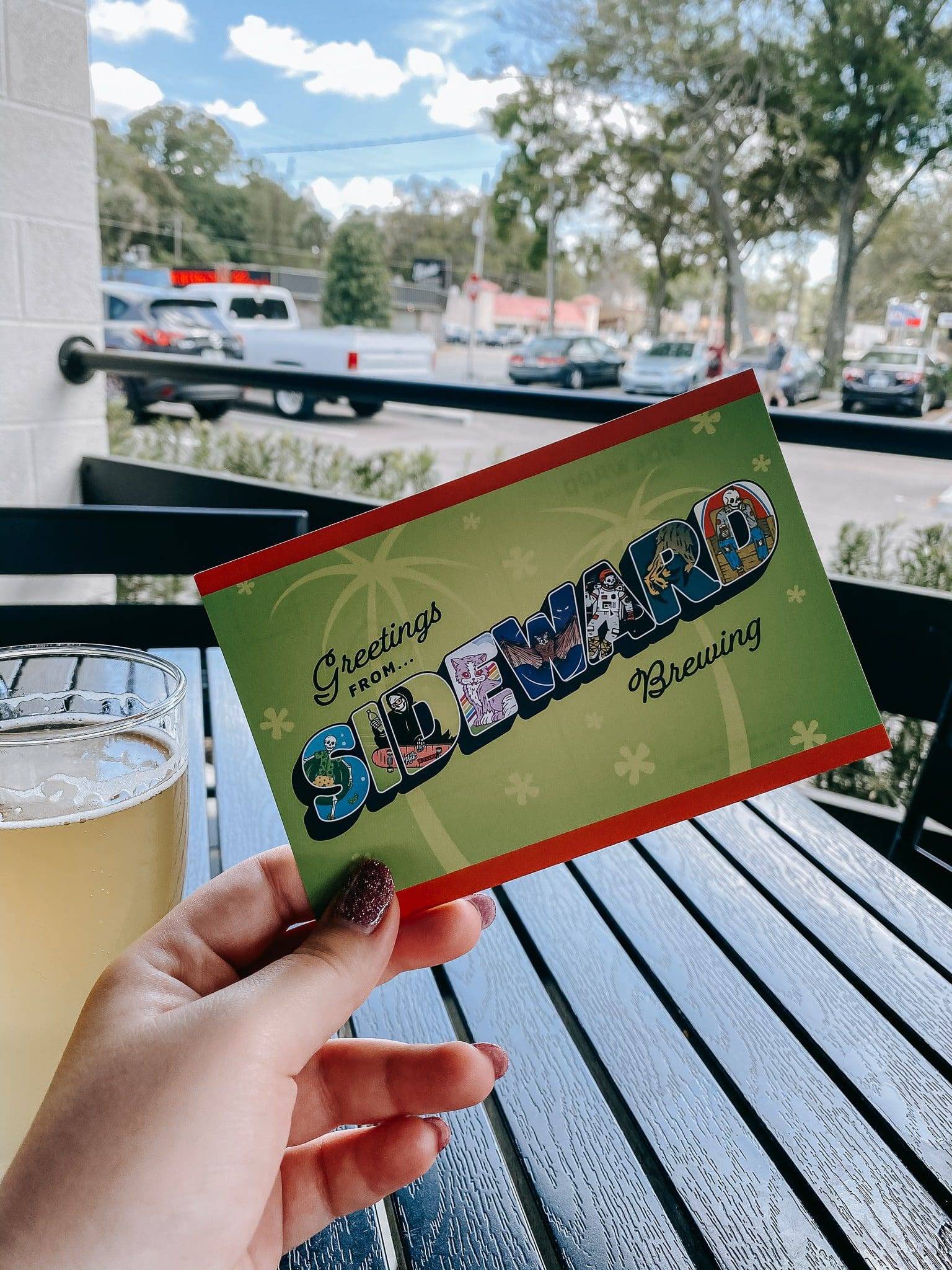 One of the best Orlando breweries with food, Sideward caters to all tastes in both their food and beer menus. There are a handful of vegan food options, for example, which can be tough to find sometimes.
As for their beers, Sideward's Moon Boots and Space Wizard are two of my favorites. However, in perusing their online beer list, I am now super curious about the Milk 50 Thai Tea Milk Stout! Most of Sideward's beers are available to go in cans, as well.
Visiting Sideward Brewing Co.
Address: 210 N Bumby Ave, Suite C Orlando, FL 32803
Useful Links: Website | Beer List | Instagram
---
Tactical Brewing Co.
Tactical Brewing Co. is situated in Baldwin Park, one of my favorite pockets of Orlando. Brewing "strategically chaotic beer," Tactical is a small brewery founded by veterans and brewers passionate about craft beer. Besides brewing delicious craft beers, Tactical also works to benefit the community, particularly veterans and first responders. Check out the Tactical Brewing website's events tab to keep up with what they're up to in Baldwin!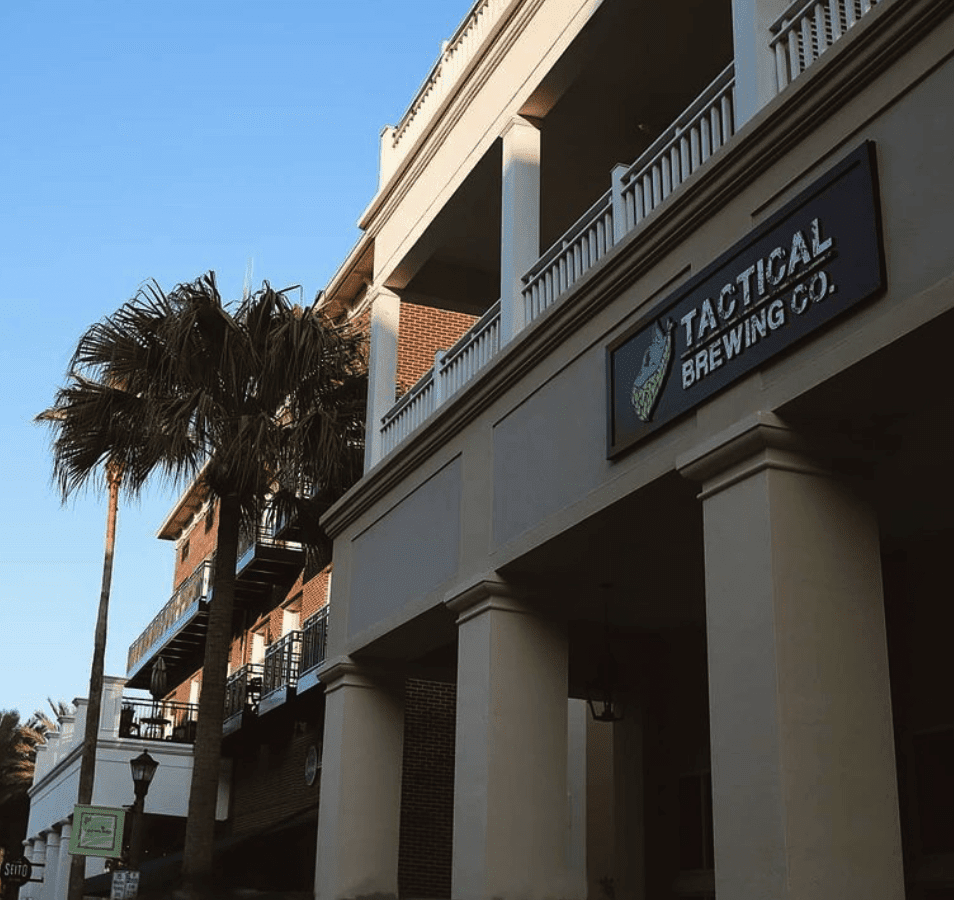 Photos from the Tactical Brewing Co. Instagram
With a minimalist layout in the tap room, you may be forgiven for thinking the Tactical Brewing tap list would be straight forward. However, true to their mission of creating strategically chaotic beer, this brewery does a great job coming up with engaging and sometimes comical beer names. They have a wide variety of styles, and generally have something for everyone's craft beer taste. Like with the names, they also don't skimp on the beer can art.
I've tried a handful of Tactical's IPAs and lagers, enjoying each that I have tasted. Stairway to Nothing, a New England IPA brewed with Citra hops, is one of my favorites.
Visiting Tactical Brewing Co.
Address: 4882 New Broad Street Orlando, Florida 32814
Useful Links: Website | Beer List | Instagram
---
Looking for more great Orlando spots?
Check out my full Orlando City Guide for restaurant recommendations and more!
*This post was originally published on March 20, 2022. It was most recently updated on March 24, 2022.