Outlandish Animal Development
A lot of people weren't super into the fourth season of Outlander. However, few can argue that Rollo wasn't a great addition to the cast. Rollo, a supposedly-wolf-hybrid from Diana Gabaldon's series, appears in the show as a beautiful Northern Inuit. Although the actor pup cast differs from the character in the books, it's hard not to love Young Ian's beautiful new bestie.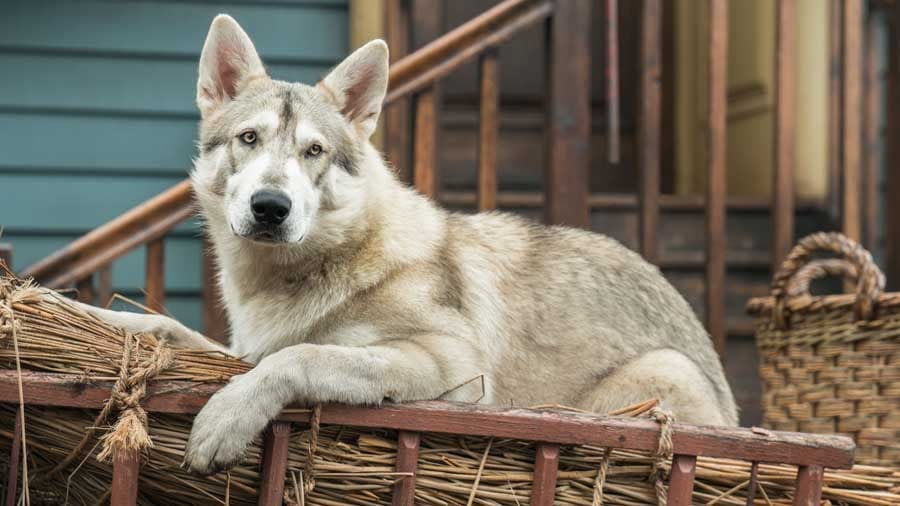 Rollo paved the way for a new furry cast member, one that I am particularly excited about. Season five — based on the fifth Outlander installment, The Fiery Cross — features a feline fur baby for the Frasers, a little gray mouser named Adso.
Looking for more great Outlander content?
Check out all of my Outlander related posts here!
Adso, the Fraser Family Mouser
Jamie finds Adso on his way back to Fraser's Ridge in book five and brings him home for Claire. The couple names the cat after Jamie's mother's cat, a fellow gray kitty.
In the books, Adso is a small cat with big feet (I'm a sucker for a cat with big feet, see, e.g., my cats Louis and Olivia). He's a mouser, taking care of any rat problems Claire might have in her surgery office. He even has a little cupboard where he sleeps. Can you get cuter?
Introducing Outlander's Adso
As if the idea of Outlander's Adso wasn't enough, the cast introductions of the little guy on Instagram have been to die for.
Sam Heughen originally introduced the feline actor on May 23, 2019, after a teaser tweet from Outlander's main Twitter account ("We have a very im-purr-tent casting announcement… who could it be?!").
I mean, look at that fierce little kitten! I'm not sure exactly what I pictured when I first read about Adso, but seeing those giant paws and the fierce little hiss makes me confident that this feline actor will carry the role.
Based on this Instagram post by Sophie Skelton, the cat's real life name seems to be Bear, which is just purrfect!
You might be wondering, what kind of cat is Outlander's Adso? Adso looks to me like a Scottish Fold. Apparently, not all cats of this breed have the trademark folded ears.
P.S. There is an adorable video on the Outlander Facebook page introducing the little Adso.
Photos from Starz and the Outlander Instagram account.
*This post was originally published in April 2020. It was most recently updated on August 31, 2021.