Audible Plus Catalog: Freebies for Audible Members
I'm a big fan of Audible, and have been a member on-and-off for a few years at this point. I like how flexible their membership is. By this I mean that I can pause my account when I'm behind on listening, but still keep the audiobooks I've already acquired. The Audible Plus Catalog is a newer benefit to the monthly membership, featuring a ton of audiobooks, podcasts, and Audible originals that you can listen to on top of your monthly credits.
The Plus Catalog is free to members, a benefit of the $14.95 monthly Audible Premium Plus membership. Audible adds new titles to the catalog every week. However, you can also opt for an Audible Plus membership, which is $7.95 a month and has unlimited access to the Audible Plus Catalog.
To learn more about Audible, and to see some great titles to try, click here.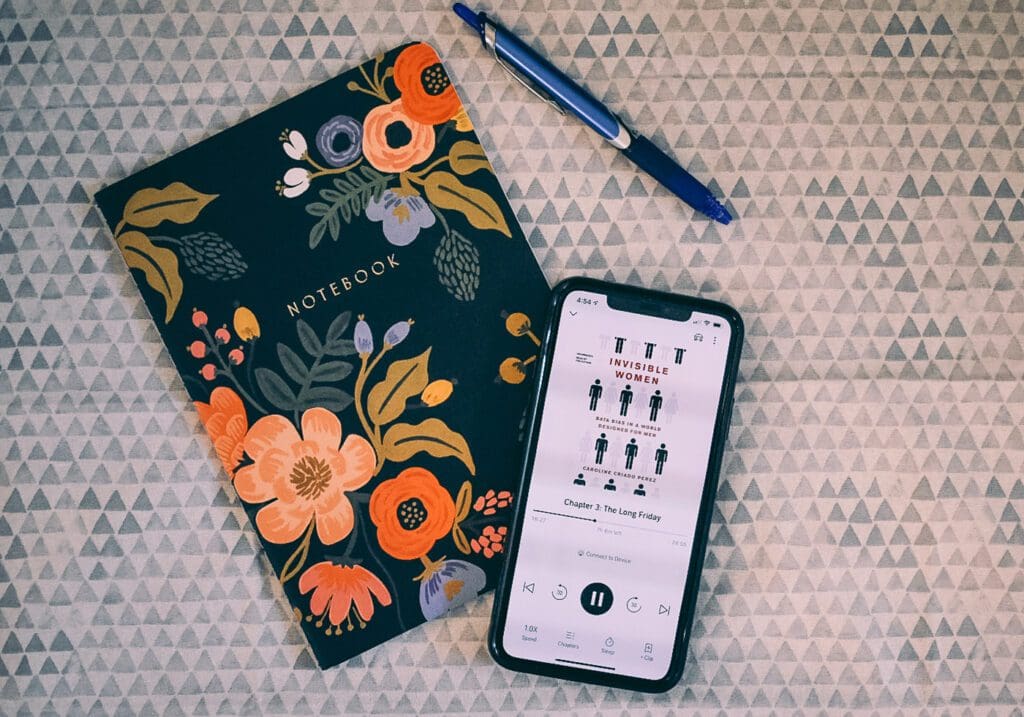 Discovering the Plus Catalog on Audible
I blew through my credit last month, so I decided to peruse the free history content on Audible. It had been a while since I looked at the free content they offered. I remember not being super impressed previously. Now, however, there are tons of great options in there, particularly in the history and non-fiction genres.
Free Non-Fiction Content on Audible Plus
An Audible Original, this six-and-a-half hour series analyzes why so many people buy into conspiracy theories. It delves into what makes such theories attractive, and how they take hold in society. Shermer's discussions are pretty fascinating, covering political science, government, history, and psychology all in one easy to follow lecture series.
A quicker listen, this audible original follows the unique "third wave" of feminism that developed in the 1990s, a reaction to the earlier waves and contradictory beliefs within the concept. Baumgardner discusses the development of intersectionality within feminism, and the weaknesses with inclusivity attempts that arose in the era.
An "ode to the bold and charismatic women of modern history," Karen Karbo's In Praise of Difficult Women spotlights rule-breaking women who made their own way in the world. Featured figures include Hillary Clinton, Amy Poehler, Shonda Rhimes, Amelia Earhart, and more.
In Invisible Women, Caroline Criado Perez tackles the shadowy topics of data bias and gender. In a system where men are treated as the default, women are often seen — and treated — as atypical. This, combined with gender bias and discrimination in all areas of society, results in some tremendous costs. Criado Perez discusses these costs in a variety of contexts, including in the home, at the workplace, and in doctor's offices.
Free History Content on Audible Plus
This historical account focuses on the details, rather than dates, making it popular, easy reading (or listening). The book follows humanity from the Stone Age to the development of the atomic bomb, discussing the colorful dramas, tragedies, and achievements that filled the space between.
Antonia Fraser is a powerhouse in British history, and her writing is really inspiring to me. This particular historical biography covers English history from the Normans to the Windsors. It features an update on the latter from 1998. At over twelve hours in length, I think this is one of the best value finds of the Audible Plus Catalog!
In Powerful Women Who Ruled the Ancient World, Kara Cooney analyzes the nature of power. She delves into how it was defined and manipulated by both men and the women of the ancient world that are at the center of this series. This Audible Original covers names you'll likely recognize — like Cleopatra and Jezebel — along with lesser known figures, like Empress Lü of China and Hatshepsut of Egypt. All of the women discussed come with powerful stories, which Cooney delves deeply into.
Kara Cooney has another great lecture series in the Audible Plus Catalog from National Geographic. This second series discusses six queens of Egypt, including Cleopatra and Hatshepsut, in greater detail. Click here to learn more about Kara Cooney's When Women Ruled the World.
Throughout this fiv- hour Audible Original, Dorsey Armstrong introduces the listener to 10 women who played vital roles in the Middle Ages. Armstrong discusses a wide range of women, from Empress Theodora, who wielded power from an imperial throne, to Hildegard of Bingen, who changed the way Christian theology was seen.
I've always been interested in the Borgia family, but have known very little about them. While the Showtime drama about the family certainly is entertaining, it is clearly sensationalized. This 5 hour lecture offers a no-nonsense look into the rise of the Borgia family and their maneuverings throughout the Vatican.
Another find from The Great Courses, Witchcraft in the Western Tradition follows the development of our popular imagination of witchcraft from Macbeth to contemporary Halloween. The course also discusses the use of the term "witch hunt" in contemporary contexts, which I found interesting. McNabb analyzes the way it operates with a feminist and historical lens. All in all, a very interesting listen.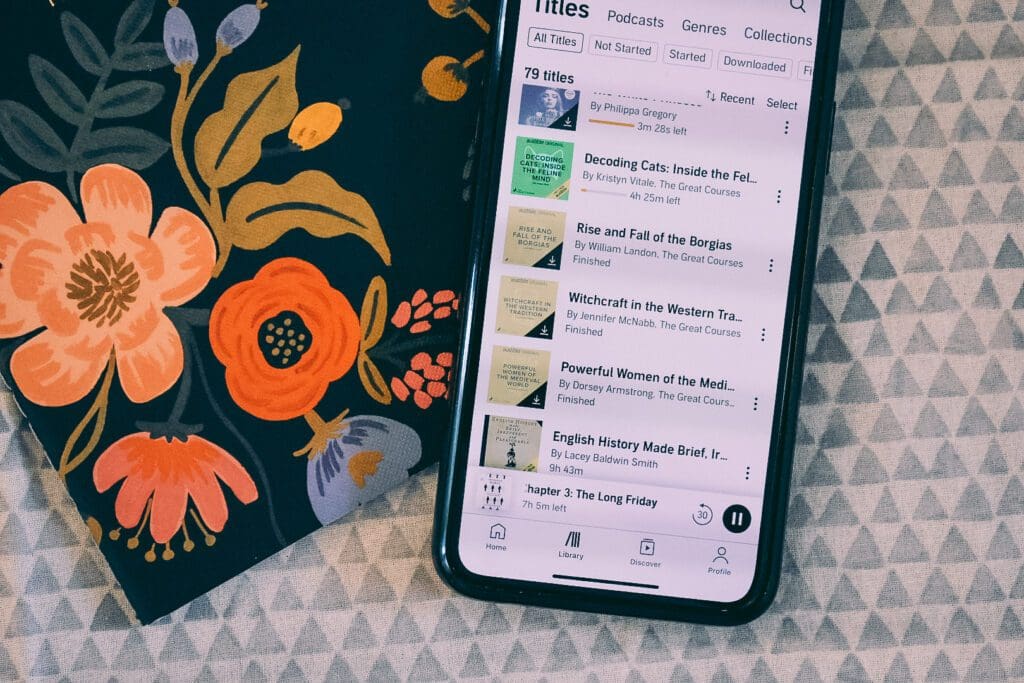 Free Fiction Content on Audible Plus
Unfortunately, I haven't delved into the free fiction content on Audible Plus yet. However, I am pleased to share that many of the great classics are available for free as part of the catalog. Here are the ones I've just saved to my library:
---

Do you prefer to listen to audiobooks or to read paper or e-books?