Moving with Cats & Coffee
Moving is not the most intuitive process in the world. It seems easy enough: pack up your things from point A and transport them to point B. But, whether you're moving across the city or across the country, there are a number of pitfalls and inefficiencies that can occur along the way. Having recently moved myself, I designed this series to offer advice on things that went right and — perhaps more importantly — what didn't go right. You can expect four posts in the Moving with Cats & Coffee Series, published every other week, on topics such as packing tips for moving, moving with pets, and more.
This post covers three categories of things to do before a move:
Things to Do to Prepare for Moving Physical Belongings
Setting Up Bills, Subscriptions, & Other Intangibles
How to Ensure a Smooth Moving Transition
What I Did Before Our Move, And What I'd Do Next Time
Overall, our move went smoothly. Considering there was about 30 days between when we began to consider the move and…well, the actual move, not a whole lot fell through the cracks. We only broke one item in the moving process (a delicate tequila bottle…more on that in a later post), and had space for just about everything that was too delicate for the moving truck in one of our cars.
However, there are some hiccups that informed this piece on things to do before a move. Examples include, but are not limited to: not confirming the moving truck driver's phone number ahead of the move, disregarding them when they asked if we needed them to bring extra boxes, and forgetting to forward mail. Little things, really, but also easy things to set up ahead of time and make your life a whole lot easier.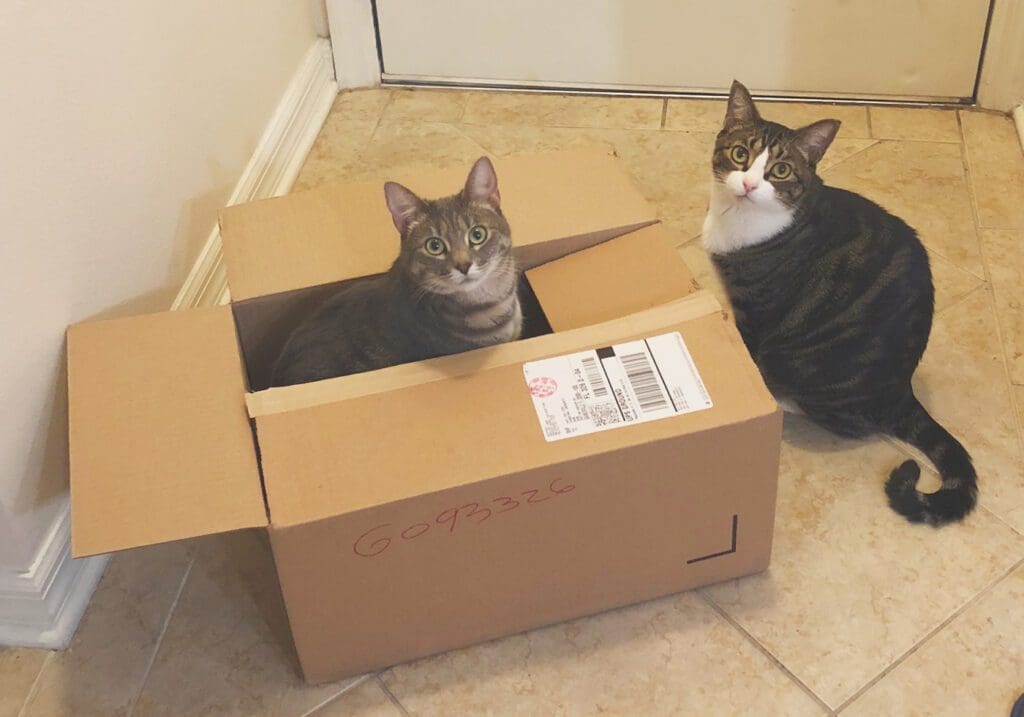 15 Things To Do Before a Move
First things first, there are some important things to get done before a move. Obviously, you'll need to secure your new housing, whether that's an apartment, condo, or house. Fine, one thinks after signing a lease; easy enough!
Really, it's not quite that simple. Sure, signing a lease is a big step, but then you need to ensure you are move-in ready. But what does it mean to be move-in ready?
There are a couple of categories of tasks you'll need to check off. First, and perhaps most obviously, you need to figure out how you're moving your physical belongings. Second, you'll need to orchestrate the intangibles — credit cards, electricity, etc.. Third, you should take the time to make things easier for your transition. I'll address each of these in turn:
Things to Do to Prepare for Moving Physical Belongings
Start saving shipping boxes to repurpose for the move, and pick up big boxes to start packing with.

More on this later, but it's never too early to start stashing Chewy and Amazon boxes in a closet if you know you have a move coming up.

Confirm your move-IN date (and time, if applicable) with your new apartment building or landlord.
Confirm your move-OUT date with your current apartment building or landlord.

Figure out if they need the keys returned and how to do so (particularly if you move on a weekend).

Make a list of all the belongings you need to move that won't easily fit in boxes. Examples include:

(1) Cat trees,
(2) Bicycles,
(3) Ironing boards,
(4) Planters,
(5) Exercise equipment (especially weights),
(6) TVs,
(7) Wall art and mirrors, and
(8) Kitchen appliances that are heavy or unusually shaped (IE: Kitchen Aid mixers, mini-fridges, wine fridges, certain coffee makers, etc.).

Research moving rates through online quote requests or, better yet, call the company and walk them through everything you need to move.

Consider your budget, timeline, distance of move, and specialty items you need to move.
Pro tip: It's about impossible to make an accurate list on the website quote calculators, so it'll save you time and energy to follow up an online quote request with a phone call.

For example, we have a small refrigerator kegerator (about 1/2 the size of a typical refrigerator and much lighter weight). In the online quote form, the only option was to list it as a full-size device. Clearly not apples and oranges.

Confirm EVERYTHING with the movers, such as:

(1) moving date and time;
(2) contact phone numbers;
(3) any unusual items you'll need to move;
(4) whether you need extra boxes (spoiler alert: YOU DO, just get some, trust me); and
(5) whether your things can be delivered same-day and, if not, how to coordinate meeting up with the movers and your belongings the next day.

Contact both your NEW and OLD apartment or landlord to see if you need to reserve the elevator and to ask about any time restraints they may have.

Setting Up Bills, Subscriptions, & Other Intangibles
Check with your new apartment about renter's insurance.

See what information they need from the policy and ensure you get that information when you sign up.

Set up utilities, water, and internet.

Some apartments give welcome packets with this information; others will share it if requested.

Ask your new apartment about their mail box set up.

Get your mailbox number (it's not always the same as your unit number).
Ask about how packages are delivered to the property; you may need to register for a package delivery locker system.

Make a list of credit cards, bank accounts, and insurance plans for which you need to change your address.

If you are moving close by and have access to your new mail box, go ahead and change them as soon as you can. If you have to wait for access, keep a list so you can quickly swap the address once you get to the new place.

Set up a change of address with the Post Office.

You can do this ahead of time or as soon as you move.

How to Ensure a Smooth Moving Transition
Keep a running note of new addresses you'll need once you move.

Besides your own new address, add addresses for places you'll frequent, such as: grocery stores, a new pharmacy, gas stations, vet office, your new office, the local hospital, and local friends' and family's addresses.

Make a list of addresses on file and subscriptions you have that will need to change.

Examples include: Amazon, Chewy, subscription boxes, magazines, PO Boxes, and professional organizations with mailers.

Start to consider what items you will need immediately upon a move, before you unpack your belongings.

More on this later, but begin to observe what you use daily: plates, utensils, glasses, dish soap, hand soap, towels…. The list is likely longer than you think, and a future post is going to go into what you need to keep with you for the first night/couple days of a move!
Free Customizable Guide for Things To Do Before a Move
If you're anything like me, you're a list-maker. Having everything in one place makes life so much easier — and my goal with this series is to make your next move so much easier. Attached below you'll find a customizable worksheet with prompts based on the 15 items on the list above. Print it out and fill it in as you prepare for your move, and you'll have all of your basic information in one spot!
---
Read More of the Moving from Cats & Coffee