Australian Bush Fires
If you're anything like me, chances are you've seen the heart wrenching pictures and videos of destroyed homes and animal habitats in New South Wales and Victoria. The Australian bush fires have been absolutely devastating to the region. Considering how overwhelming it is to see this footage for me, as someone who lives so very far away from the actual bush fires, I can't even imagine what it's like for the residents of the affected areas. For a few days, I felt very checked out from the issue — numb to it since there was seemingly nothing I could do that would make a difference.
Then, I started to do some research into groups, particularly those who are helping the stranded animals in the regions. As an animal person, I guess all the terrible koala and kangaroo imagery really got to me. I wanted to share my research with you, in case you were looking to donate to fund the recovery efforts.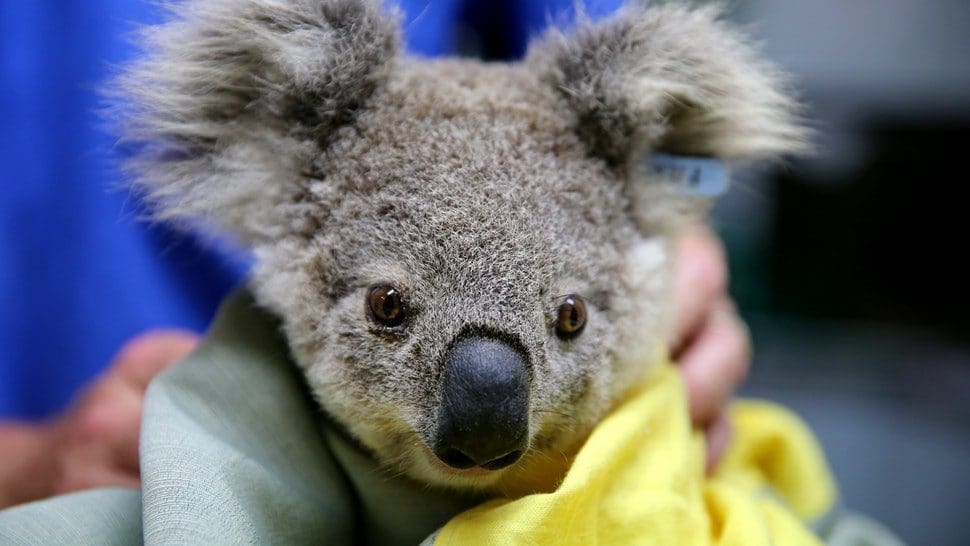 Humane Society International
As of January 7, 2020, the U.S. branch of Humane Society International (HSI) is collaborating with the Australian branch of the group to send assessment teams and raise funds for immediate and future needs in caring for affected animals. This includes purchasing resources like water and food, and getting these resources to animals still living in the burned-out areas. The group is also working to build rehabilitation enclosures for affected animals. You can learn more about the group and donate here.
The Australian Red Cross
With decades of experience in handling the aftermath of events like cyclones, floods, fires, droughts, and other emergencies, the Australian Red Cross is a well-respected group who you can trust with your donations. Besides supporting individuals affected by disasters with evacuation centers and recovery resources, the Australian Red Cross also helps with psychological first aid to reduce trauma in survivors, as well as longer-term recovery programs for disaster-affected communities. You can read more about how this group is working to support those affected by the Australian bush fires here.
NSW Rural Fire Service
The New South Wales Rural Fire Service suggests supporting local fire fighting brigades in NSW. I was alerted to this option by Bustle, who has a great post about this topic as well. The NSW Rural Fire Service responders provide vital community service, both during an emergency like this, as well as in regular, peaceable times. You can donate online here.
WWF's Australian Wildlife and Natural Recovery Fund
The World Wildlife Fund of Australia is currently working to determine the full extent of damage caused by the Australian bush fires. They don't know the full picture yet, but their plans moving forward are to partner with wildlife response organizations, communities, and scientists to establish a responsive recovery effort. Furthermore, they will be working on habitat restoration for both people and nature and future-proofing the area through innovative solutions geared towards mitigating climate change. You can learn more about these efforts and donate to WWF-Australia's emergency fund here. Also, you can check out WWF-Australia's other recommendations for helping Australian wildlife here.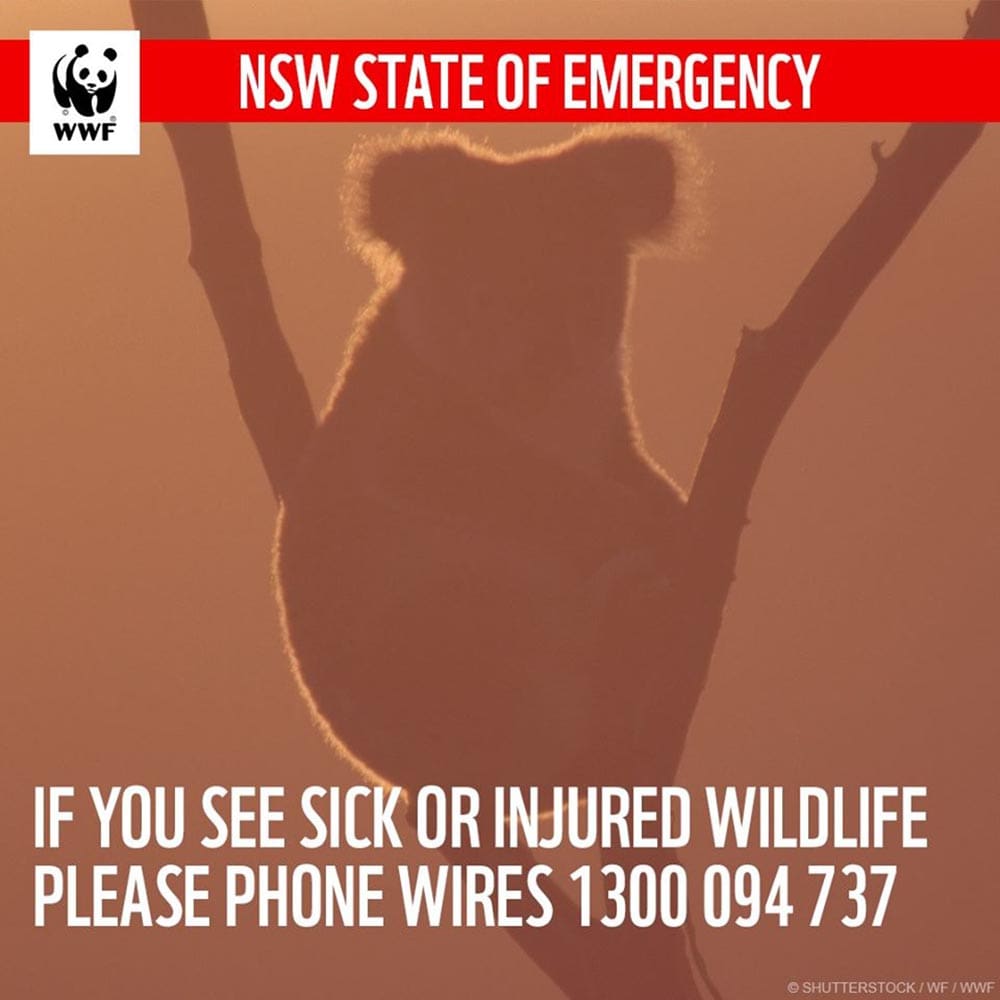 NSW Wildlife Information, Rescue and Education Services Inc.
The NSW Wildlife Information, Rescue and Education Services Inc. (WIRES) group is Australia's largest wildlife rescue organization, with over 30 years of experience in actively rehabilitating and preserving Australian wildlife. Community donations to the group support ongoing rescue and care work, both for the current bush fires and any other emergencies that may arise moving forward. The group has put out some general advice for helping wildlife during bush fires, as well as a request for donations here.
Port Macquarie Koala Hospital GoFundMe
The Port Macquarie Koala Hospital has a reputable GoFundMe to help koalas devastated by the bush fires. The fundraising effort was initially developed to install drinking stations for koalas across the affected NSW region. With the funds raised, they will continue developing drinking stations, as well as rehabilitating koalas brought to the hospital. Furthermore, the group is planning to purchase a water carrying vehicle with fire fighting capabilities to replenish drinking water stations, as well as establish a wild koala breeding programs to support the species' numbers in the wild. Basically, the group is doing everything it can to help injured koalas affected by the Australian bush fires. You can read more about their work, along with information on the koalas currently in their rehabilitative care, here.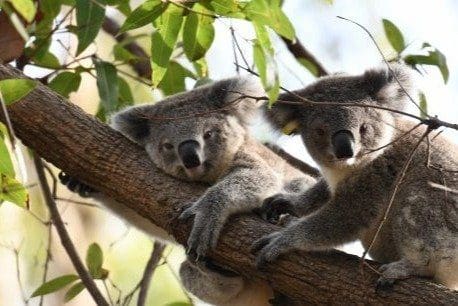 Feel free to share other rescue groups you know of that are helping the areas affected by the Australian bush fires in the comments below.
*Cover photo/first photo in this article taken from Bustle's article here (Nathan Edwards/Getty Images News/Getty Images)