Simple Home Decor Updates
Whether you have a lot of space to work with or are in a smaller place, there are a lot of great ways to add decorative style to your home. I've put together an idea list of simple home decor tips here to help you create a comfortable and personalized home.
Simple home decor can take a variety of shapes, whether you go with some fun coasters on your coffee table, a nice accent vase on a shelf, or wall art you find appealing. Choosing simple yet elegant home decor is easier to find and to incorporate than you may think. Whether you prefer a more modern look or a rustic vibe, the basic principals are the same: find great, classic pieces that you can add to for years to come.
Simple Home Decor Finds

Simple Home Decorating Tips
If you're searching for simple home decor inspiration, consider changing little details of your design, as opposed to completely revamping furniture and the like. This is a great strategy for a couple reasons; first, it's way cheaper and, second, it will all you to evolve your style organically.
Plus, if you collect simple home decor over time, you can find pieces as you travel or have experiences, so the pieces will mean more to you! This is sort of our strategy with our little animal statue menagerie.
Simple Home Decor Tips and Ideas
Replace Plain Knobs with Decorative Styles
If you have a piece of furniture — or even kitchen cabinets — with drawer knobs that are just kind of boring, try swapping them out for something fun to create a new look. This is generally a cheap and easy way to revamp a piece's look, particularly for things like TV stands, which typically only have a few knobs. Amazon has some really great styles, like these blue and gold drawer pulls.
I picked up the squirrel knobs in this photo from Anthropologie years ago. Anthro has a lot of great options, so definitely check there, too!
Develop Comfortable and Simple Living Room Decor
Find Decorative Alternatives to Staple Accents
If you have a bar cart or keep coasters out on your coffee table, instead of going for plain utilitarian styles, find something with a bit more color or detail to suit your taste.
What comes to mind for me here are coasters. A lot of times, it's easy to collect rather boring coasters, but this is a lost opportunity to add a pop of color or character to your bar or coffee table.
We have collected a number of cute coasters — both disposable and non-disposable — from our favorite breweries and places. So, whether you find a great set of terrazzo-style coasters from Amazon or collect them as you travel, look for something beyond a simple cork coaster.
Besides the collected coasters and patterned ones below, I also have a few sets of my crochet coasters out and about. They're great because they soak up condensation with ease, but are far more durable than a disposable cardboard option.
Click here to view all of the crochet coasters I have available in my Critter Crafting shop.
P.S. you can find similar Rifle Paper Co. coasters here, and the kitty coaster was a West Elm holiday special (similar non-holiday set here).
Add a Pop of Color With a Statement Vase
If you have a bookshelf or bar-type area, why not pick up a great vase to add a bit of color and life to the area? Whether you put flowers — real or artificial — or not, a great piece can make the space look more intentional.
Anthropologie has some really great options for pieces like this. I particularly like the Sasha vase and the Carmo vase.
Simple Home Wall Decor Ideas
Boring walls tend to make a space look temporary, transient, and unappealing. In our current apartment, which has a lot of wall space particularly in the living room, I found myself quickly looking for simple home decor tips for apartments. Apartments, in particular, generally have boring white-ish walls, which can feel oversized and imposing depending on the size of the unit.
Decorate Large Boring Walls with Colorful or Detailed Art
The wall behind the couch in our living room, for example, is rather large, and the pictures we had in our old places didn't really fit the space.
After sitting with the boring, blank wall for a while, we decided to try to find something big and colorful — but reasonably priced and not too too bright — to try with the space. We went with this large-scale abstract piece from Pier 1, which cost under $150 (it's been a while since we got it and I can't remember the price exactly; this is a similar option). So, not pocket change, but also not terrible for a large print of pretty good quality.
Similarly, in the bedroom, we had a weird empty space over the headboard that needed to be filled. Target has some great prints in a narrow, rectangular shape that fit the spot well. So, that's how we wound up with Scottie, our black and white Scottish Cow print (a similar option is available on Amazon here). We recently purchased a second print of the same size as Scottie for above the TV in the bedroom, as well.
The only thing that I want to note regarding larger prints is that they can be a bit of a bear to hang. So, be forewarned, and make sure you have adequate Command Hooks (we use these) and picture hanging wire. That being said, I think they're one of the easiest ways to create a modern home decor feel without actually getting out the paint brushes.
---
Pin this to save this article for later!
---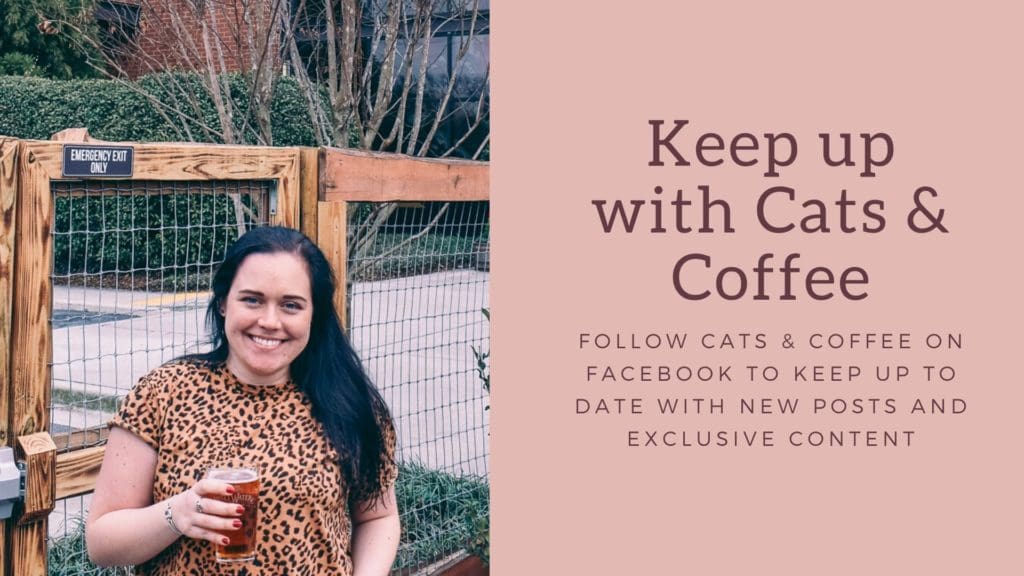 ---