Happy Adoptaversary to King Lou!
It's hard to believe that I've had Louis for SIX WHOLE YEARS now! This little cat and I have been through a lot together. I got him just after my twenty-first birthday, so he finished undergrad with me, helped me through law school, and sat by me when I was studying for the Bar Exam, among other personal life events.
So, I wanted to share some cute pictures from Louis and my time together so far. I'm not sure, but I think he might be the most photographed cat in the world, based on my camera roll. I don't want to disclose just how many cat pictures I have but…it's a lot.
Cute Louis Pictures
He was the first rescue cat in my immediate family — actually, the first cat! — and he sure has started a trend. It's funny to think that, before Lou, I didn't think I liked cats! And now I have three cats and my blog centers on cats. Funny how these things work out.
Louis showed Dory and Lilly the ropes when they were first adopted. He's been a great big brother to Olivia. Louis and Olivia clicked pretty much immediately, which was such a relief to me when I adopted Olivia. I was worried how bringing another cat into Louis and my home would affect him — and how snuggly he was with me. Luckily, those concerns were baseless, because Louis stayed just as snuggly while also being playful with his new little sis! Plus, Lou taught Emory how to be a cat and is now besties with her, and they're so funny to watch together.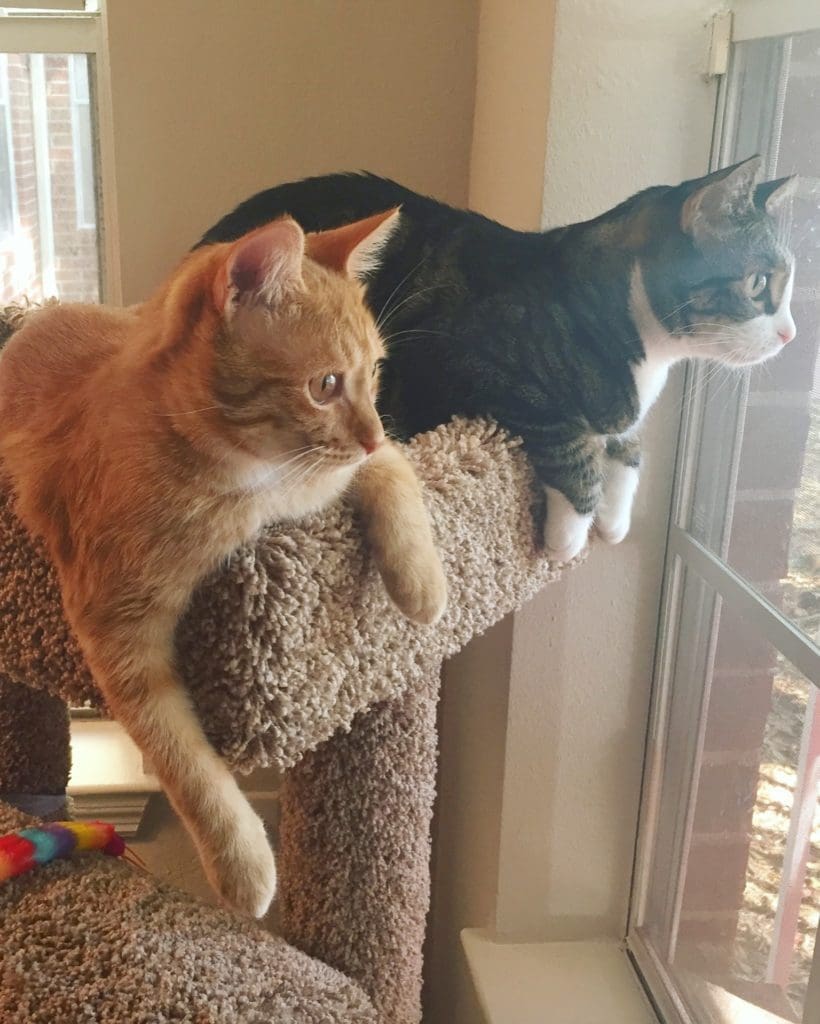 If anyone ever tells you cats are standoffish and not as loving as dogs, feel free to use Louis as a rebuttal. This cat is just as loving — if not more so — than any dog I've had in my life (and I've had some pretty amazing dogs). If I'm sitting on the couch, Louis is most likely either on my lap, alongside me, or on the back of the couch. At night, he always plops down next to me — usually right by my face — and curls up for the night (meanwhile, Olivia claims my legs — I wonder why I sometimes wake up feeling like I pulled a muscle…).
If you want more cute cat pictures in your life, be sure to check out Louis' Instagram here. I post there daily featuring our three kitties — and some of the other rescue pets in my life!
---