Florida Animal Rescues
Since I adopted Louis, I've been fully on the rescue pet bandwagon. In college, I worked with the rescue I adopted Louis from, and it was a really great experience. Smaller rescues put so much blood, sweat, and tears into their work, all to make sure animals who have had a rough go of it thus far have a second chance. As such, I love supporting Florida animal rescues for two reasons — first, because without them, I would not have these amazing furbabies in my life today and, second, because they do such important work to alleviate animal suffering throughout the state, often with very limited resources.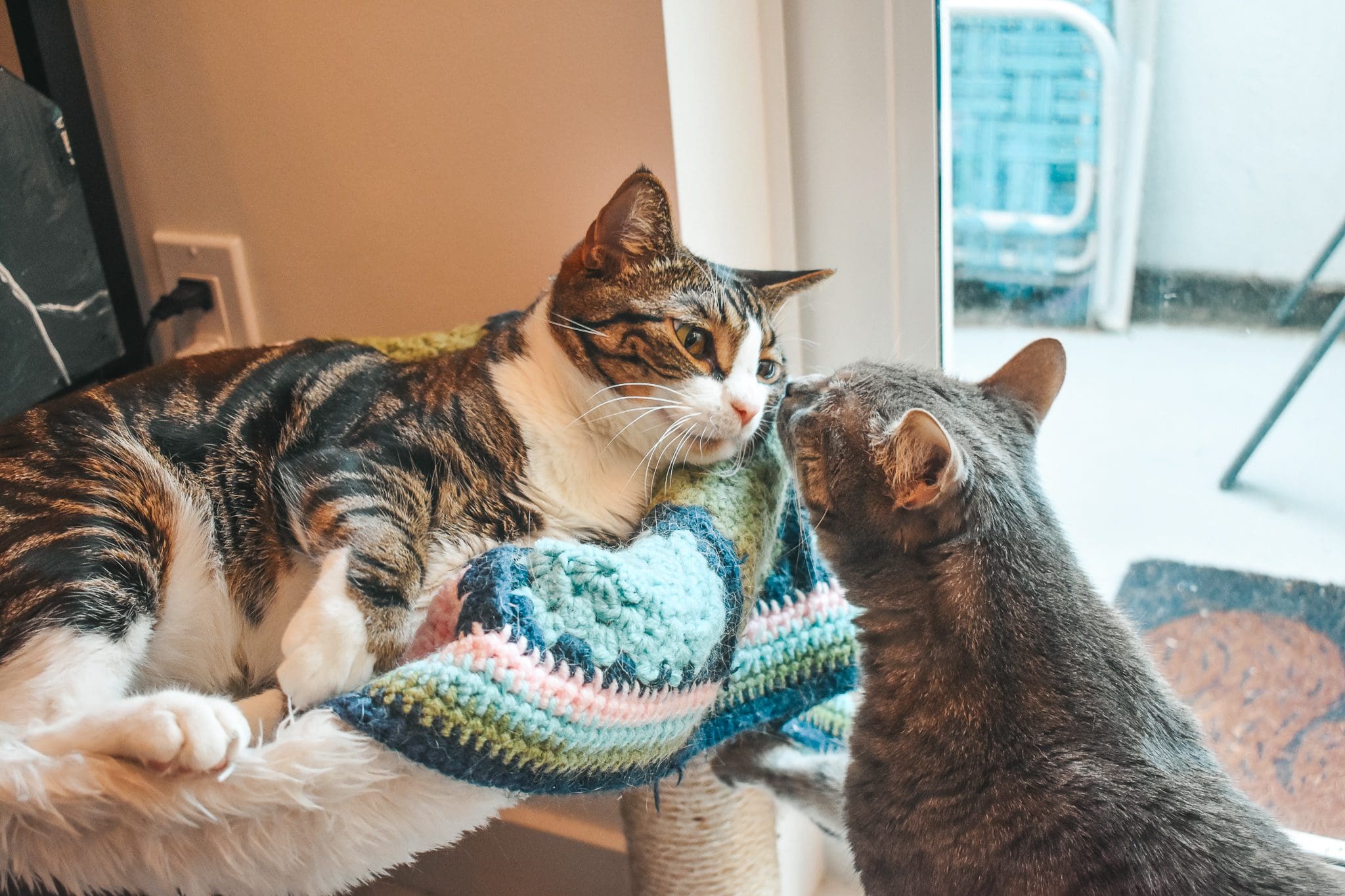 With my shop, Critter Crafting, I like to donate a portion of the proceeds to various Florida animal rescues that are near and dear to me. Thus far, I have stuck with Florida rescues just because that's my locale; and, since Florida is such a big state, there are plenty of rescues for me to choose from.
Animal Rescues I Love to Support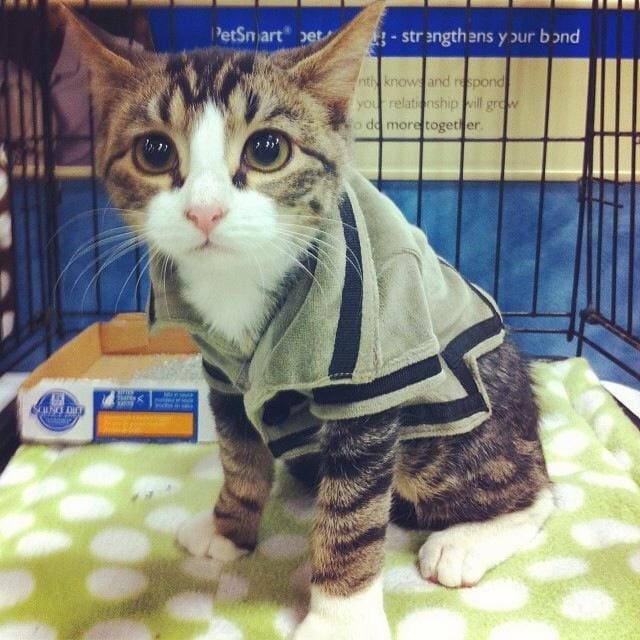 Operation Catnip
Operation Catnip is a great TNR group in Gainesville that works to keep community cats healthy and safe. TNR programs — trap, neuter, release programs — are so important, as they help manage population control for community cats. Per Operation Catnip's website, TNR "programs provide an opportunity for enhancing their welfare and managing their population." Cats can reproduce exponentially, so nipping the source in the bud is important, and TNR groups do that through spay and neuter campaigns. If you want more info on TNR groups generally, I recommend checking out Kitten Lady's book here.
The thing with community cats is that many are happy enough where they are; that is, they are not conditioned to be house cats and should not be adopted into homes. Community cats generally do well on their own, as long as they have food, water, and shelter.
Operation Catnip's life-saving work improves the lives of cats and the communities in which they live by spaying, neutering, and vaccinating free-roaming cats, preventing the births of kittens, mentoring other programs around the country, and training veterinarians to save America's community cats.

Operation Catnip
Learn more about Operation Catnip here.
Haile's Angels Pet Rescue
You're probably sensing a theme — the rescues I tend to support are all in Gainesville. Haile's Angels is no different, as this is the rescue where we first met Emory! Haile's Angels is set up a little differently from Faithful Friends, since it's attached to an independent veterinary practice. The bulk of Haile's Angels adoptable pets are smaller-to-medium sized dogs, but there are also kittens and bigger dogs available. Haile's Angels runs on a primarily foster-based system, so the most fosters they have, the more animals they can rescue. Similarly, volunteers are integral to their structure, especially at their rescue location and at adoption events.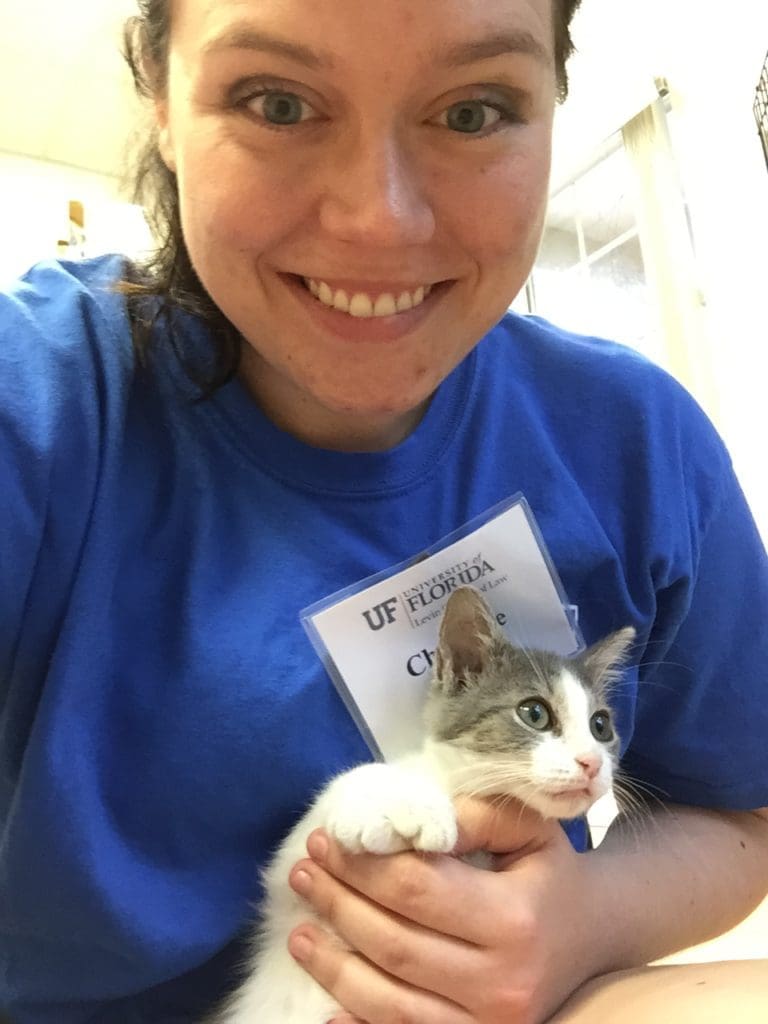 Our mission is to help create a vibrant community by improving the lives of homeless pets and the residents of north central Florida and beyond. We are committed to rescuing all dogs and cats, with a focus on challenged animals, providing them with excellent veterinary care and educating the community in order to place new family members in a loving forever homes.

Haile's Angels
Learn more about Haile's Angels here.
Florida Little Dog Rescue
This little dog rescue is a new find for me. My mom recently adopted a pup from the Florida Little Dog Rescue, and she had a great experience with the adoption process. This rescue is 100% volunteer-run and rescues dogs from all over the state of Florida (although they focus on central Florida). Dogs stay in foster homes once they come into the rescue, so they have a comfy and safe place to stay until they're adopted. Their website notes that a major plus of the foster system is that they are able to learn more about the rescue pet's temperament ahead of adoption (which you can see from the available dogs' bios), which is of course a plus.
Florida Little Dog Rescue is currently looking for help with transporting pups, so be sure to check out their main page for more info on how to get involved!
Learn more about Florida Little Dog Rescue here.
Rescue Pet Cuteness
---
Follower Favorites: Animal Rescues My Instagram Followers Love
I asked my followers on my personal Instagram and on Louis' profile what their favorite rescues were. Here are some of the great responses I received:
Purrfect Pals
Perfect Pals, based in Arlington, Washington, focuses on helping cats and kittens who "need [them] the most" — or, in other words, who may not otherwise be super adoptable or who have costly medical bills. They focus on senior cats (they call them "vintage"!), those with chronic illnesses like FIV and Feline Leukemia, and those with behavior difficulties. Perfect Pals believes that every cat is adoptable, but that some just need more time than others to find the right match. Cats who have yet to be adopted remain in their shelter for as long as they need! For more information about Purrfect Pals, click here.
Merit Pit Bull Foundation
Based in Greensboro, North Carolina, the Merit Pit Bull Foundation is dedicated to helping Bully-type dogs find their people in North Carolina. The group pulls dogs from county shelters and accepts surrenders as needed. Merit Pit Bull Foundation wants to show people that Bully-breeds are lovable pets deserving of a great furever home. As with a lot of rescues, their adoption fee for puppies is more expensive than for adult dogs ($250 as opposed to $175); however, they offer a $100 refund of the $250 adoption fee if you show you've had professional training with your puppy. What a great idea! For more information on this rescue, click here.
Gifford Cat Shelter
Gifford Cat Shelter is credited as the country's first free-roam, no-kill animal shelter. This Boston-based rescue allows cats to freely roam and play in their premises while they wait for their forever homes. Per the website, "The mission of Gifford Cat Shelter is to provide a safe haven for stray, abused, and unwanted cats until they are matched with their permanent loving homes." Besides helping cats find their furever homes, Gifford Cat Shelter offers behavior counseling to all adopters. This behavior assistance doesn't have an expiration date, either; no matter when you adopted your cat, Gifford Cat Shelter will help you out if a behavioral issue arises. I love this promise! For more information, click here.
Purple Cat
Purple Cat is a mobile vet practice in Cumberland, Wisconsin. Besides offering affordable spaying and neutering for companion pets, Purple Cat Mobile Veterinary Clinic has affordable feral/barn/community cat spaying and neutering available. It costs $55 to spay a community cat with Purple Cat and the procedure includes a rabies vaccine, the FVRCP vaccine, an ear tip, and pain medication for after the procedure. They'll even make house calls for larger cat communities (25+ cats). For more information, click here.
---
Check out my shop, Critter Crafting, here!
---
Popular Cat Mom Life Articles