Great Spring Dresses Under $100
Spring is just around the corner — it starts March 20th! — so it's time to refresh your spring dress wardrobe! I love a cute spring-summer dress. This is partially because I live in Florida and can get away with wearing them year-round. But it's also because they're so simple to style! Dresses are one-stop shops when it comes to daily wear styles. Further, there are so many great options out there already this year. In my experience, the best stores for spring dresses include Nordstrom, Free People, J.Crew, and even Amazon. Here, I'm sharing great spring dresses under $100 that will carry you through to the summer:
Updated: Sale Find from Free People
Since I wrote this article over the weekend, I saw that new favorite dress from Free People is now on sale for under $100! It's available in a couple colors, but sizing is limited on the discounted options, so don't wait if you find it's calling your name. Shop the Cherry Blossom Mini Dress at Shopbop (topaz motif), Saks Fifth Avenue Off 5th (topaz motif), and Nordstrom (emerald motif pictured here).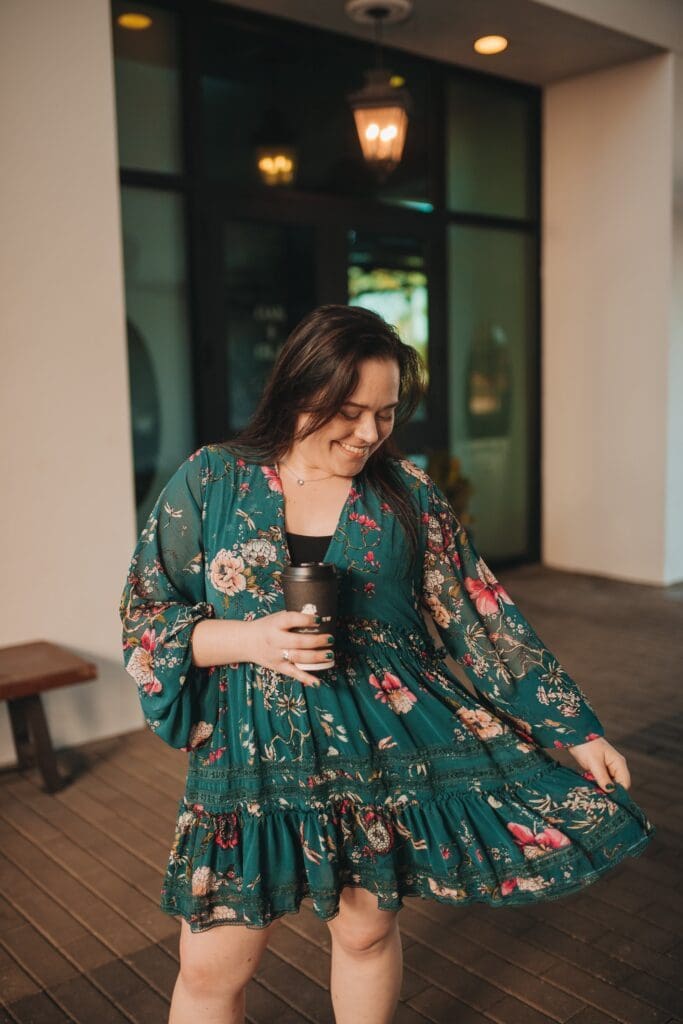 Spring Dresses For Women
For this round up, I've focused on casual spring dresses, finding pieces that you can easily wear daily. Many of these finds, though, can be dressed up without too much fuss, particularly the more structured options.
Cute Spring Mini Dresses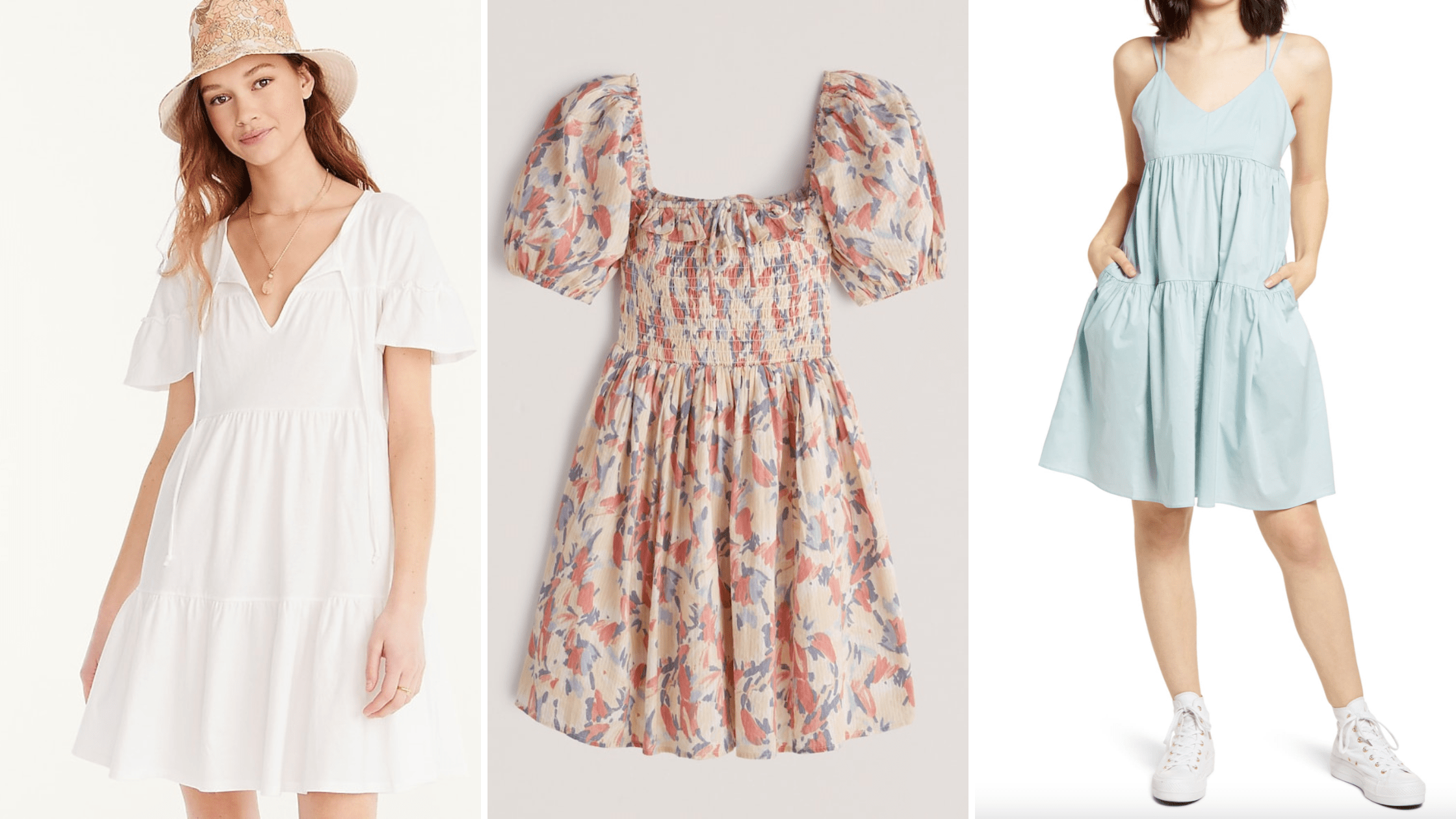 Top Row: J.Crew Tiered Mini Dress | A&F Smocked Bodice Mini Dress | Codexmode Tiered Sundress
Bottom Row: Free People One Of A Kind Mini | Free People I'm Still Obsessed Sleeveless Mini Dress | Kirundo Sleeveless Mini Dress
Cottagecore Dresses Under $100
I do love an aesthetic, and I'm pleased to say that I've found a lot of great cottagecore dress options for the season. From milkmaid dress styles to smock-frock styles, these pieces are feminine and timeless, without being over the top. I particularly like the Abercrombie & Fitch Smocked Bodice Mini Dress for this category (second from the left above) and this Amazon Milkmaid Midi Dress (which is sitting in my cart as I type).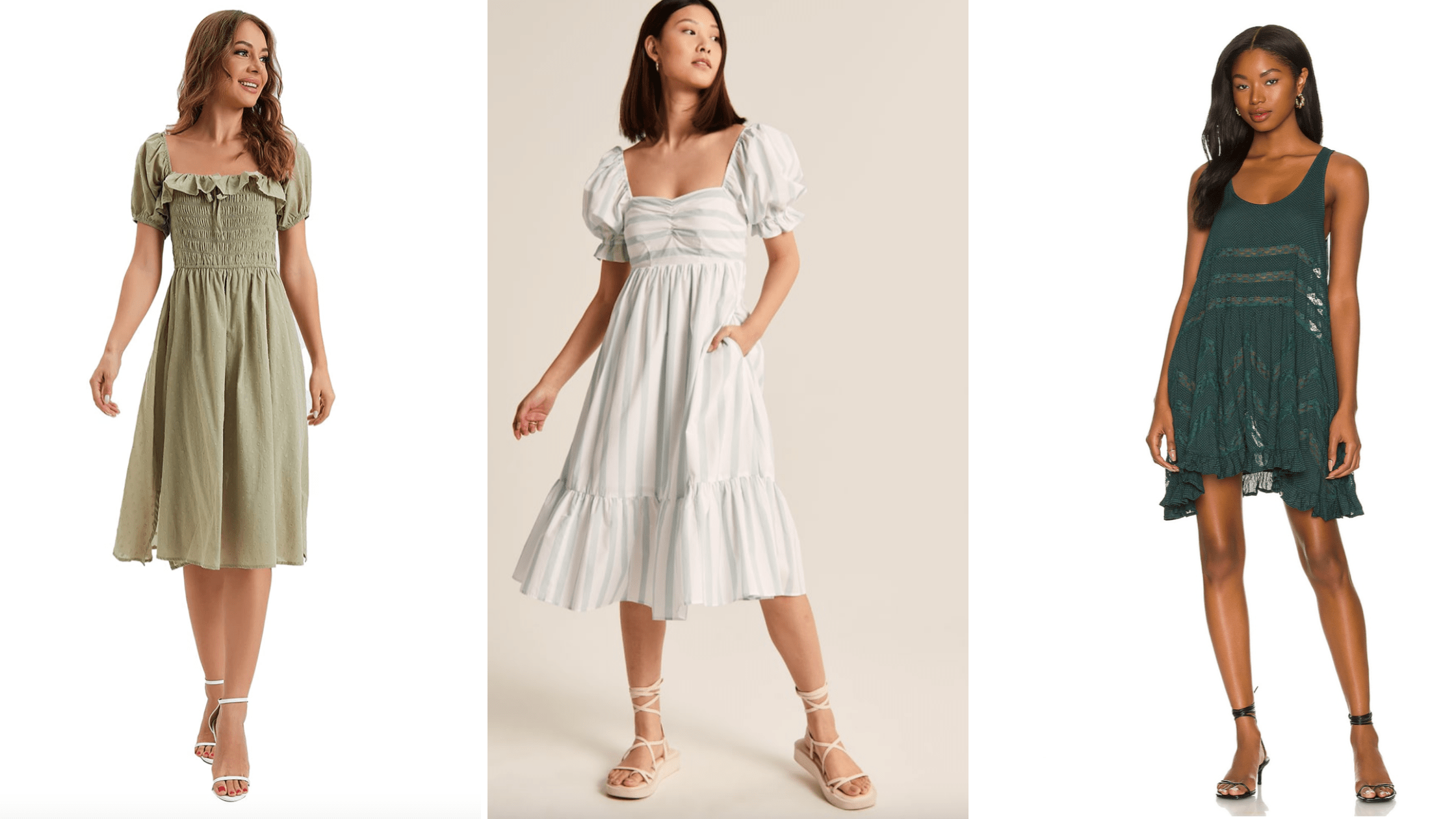 Top Row: Amazon Milkmaid Midi Dress | A&F Puff Sleeve Poplin Midi Dress | Free People Voile Trapeze Dress
Bottom Row: Sundress Daby Short Dress | A&F Knotted Halter Maxi Dress | Target Sleeveless Sundress
Beach Dresses and Pastels
It's not all cottagecore this season, though, and there are plenty of great beach dresses for women available already. I particularly like this O'Neill Saltwater Cover-Up Dress, which comes in a few colors. It certainly could be used as a beach dress, but it has enough style that it doesn't scream bathing suit cover up. Similarly, this BP. Floral Print Tiered Babydoll Dress is a great one-and-done option, and offers a bit bolder of a motif than most of these other picks.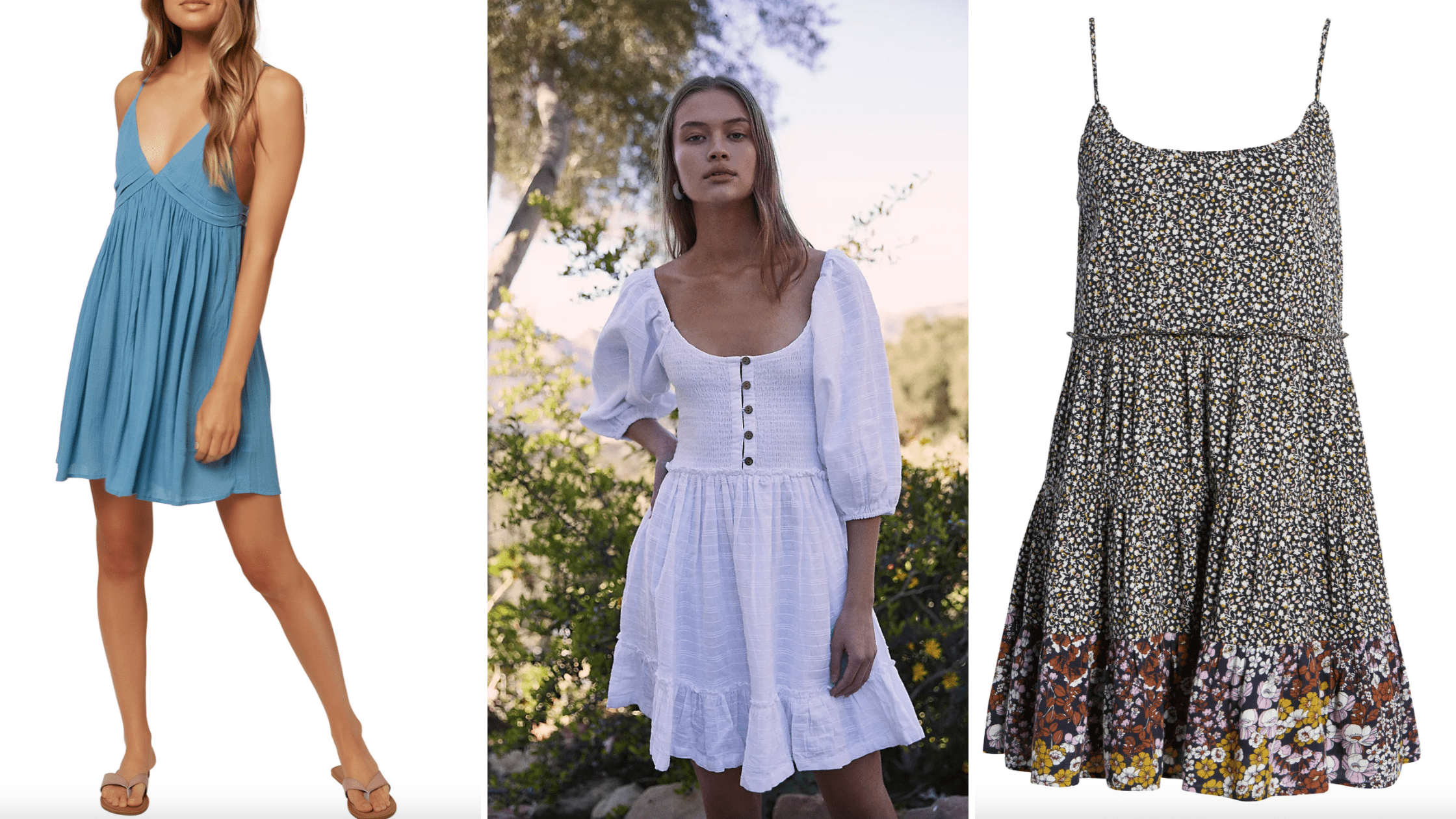 Top Row: O'Neill Saltwater Cover-Up Dress | Free People Summer Picnic Mini | BP. Floral Print Tiered Babydoll Dress
Bottom Row: Amazon Smock-Frock Spring Dress | English Factory Check-Print Front-Tie Maxi Dress | R.Vivimos Summer Linen Dress
Whichever style you opt for this year, there are plenty of great spring dresses under $100 to choose from. My goal this year is to branch out color-wise and go for some more pastels and romantic florals, as I have a tendency to gravitate towards darker colors or patterns. This soft green is definitely calling my name in this respect. Anyway, who doesn't love a little whimsy?
In the mood for a bit more window shopping? Explore more favorite finds, including
more pieces under $100, in my curated boutique here!
*This post was originally published in 2019. It was most recently updated on March 7, 2022.