Previously, I wrote about our kitties' favorite kibbles, from Petcurean and Wysong. Now, we turn to their wet foods…
Why Wet Food Matters
Hydration is super important to kitties, especially when it comes to temperature regulation and joint health. As they have evolved, cats as a species have evolved to absorb hydration from their prey — or, meat. House cats, a far cry from their Mesopotamian ancestors (don't tell Louis I said that), get a sizable portion of their necessary water from wet foods, which have a higher water content than kibbles.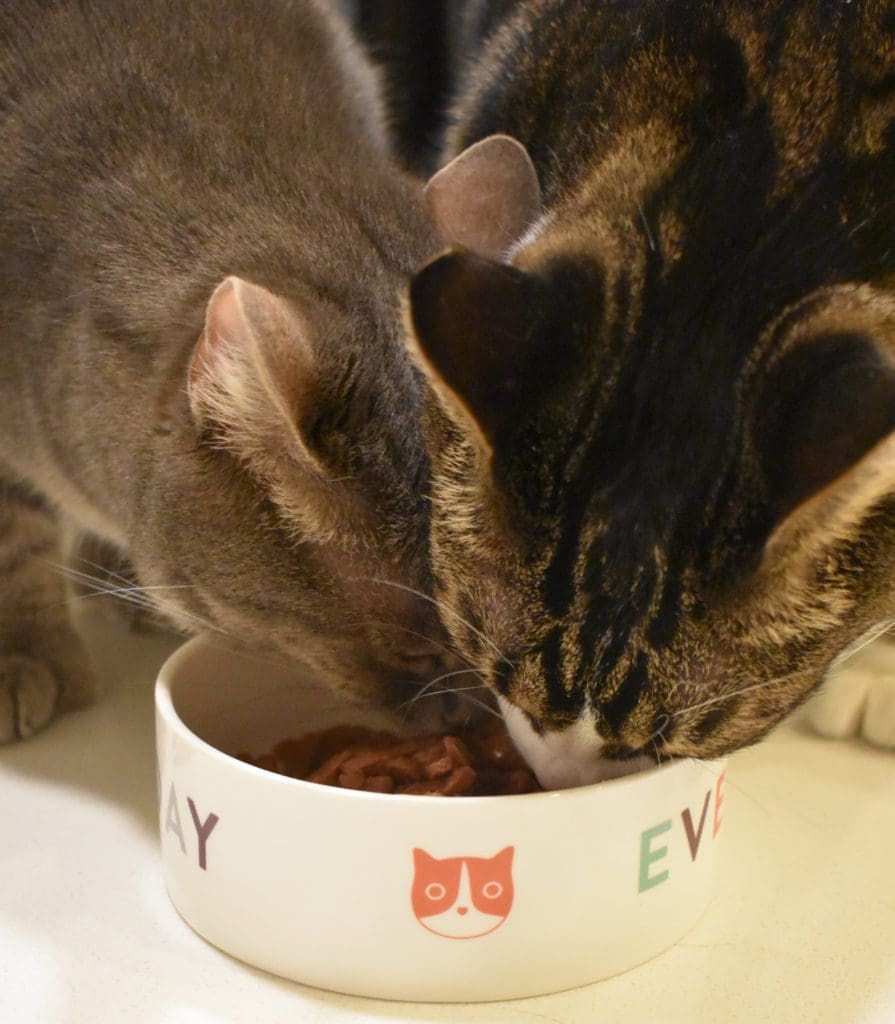 This isn't to say that regular water isn't important to kitties, because it is. Cats tend to avoid standing water as a part of their evolutionary guidance system; standing water in the wild may contain harmful parasites or bacteria. Experts recommend — and I can corroborate — that cats like running water. All three of our cats have started to drink a healthier amount of water since we got this (affordable and easy to clean) cat water fountain.
Now, back to wet food
Besides hydration, wet food has all kinds of good vitamins and minerals for kitties, like taurine. Furthermore, cat digestive systems are more adapted to wet food, which is closer to what cats would hunt in the wild, than kibble, which has only been around for a century or so.
The kitties have tried a wide variety of wet food. I mix up their wet foods far more often than kibbles. They never seem to get bored of their kibble, but I do think they become complacent with their wet food.
Most of the household favorites revolve around Weruva, Petcurean, and Royal Canin.
Weruva
As a company, Weruva is very focused on providing kitties with enough hydration to keep their kidneys working properly. I like the company because you can easily recognize the ingredients. Plus, they have a ton of varieties in regards to flavors, textures, and packaging, so there's really something for everyone, even the pickiest kitties.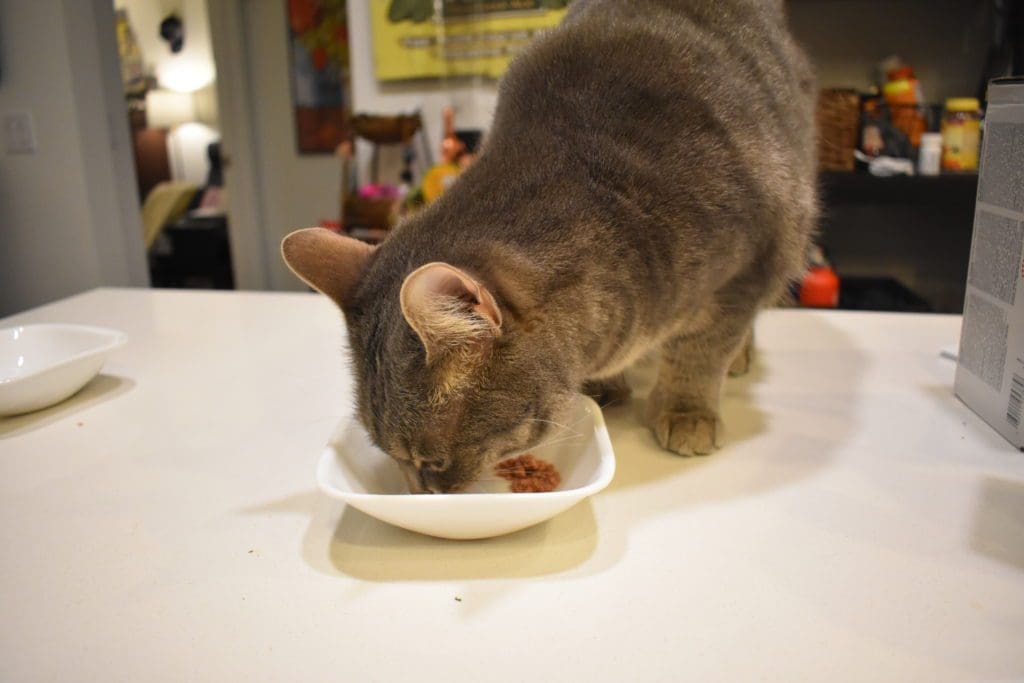 Plus, Weruva is like the OPI of the cat food industry. They have the best names for their flavors. Louis and Emory particularly like Funk in the Trunk! Olivia prefers the Chicken Frick 'A Zee.
My go-to Weruva order for the cats is the Cats in the Kitchen Cuties Variety Pack. I have this in an auto-ship from Chewy so we never run out. Sometimes, though, I mix it up and get the Cats in the Kitchen Goldie Lox and 3 Fares Variety Pack. This pack includes the two favorites described above — Funk in the Trunk and Chicken Frick 'A Zee — but also has a chicken and salmon variety as well as a chicken and beef option.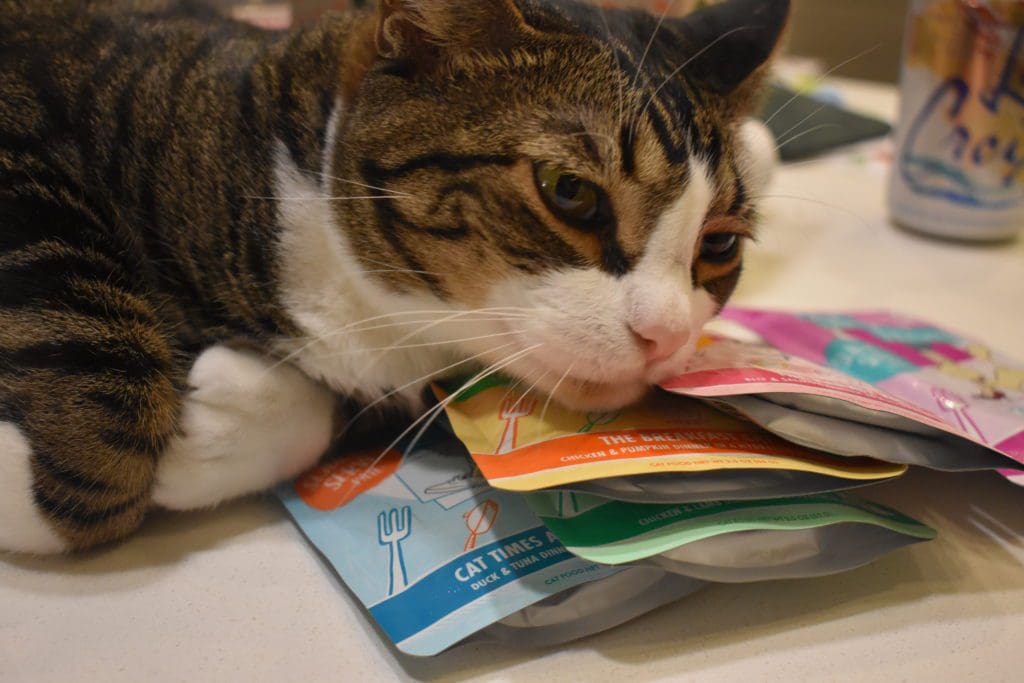 I also incorporate Weruva pouches into the cats' diets, either on their own or mixed in with some other wet food. The pouches are less substantial than the canned food, but there's still a good amount of food in each pouch. I can easily split one between the three cats for a meal. If you get the pouches, be sure to check out the free and easy Weruva Recycling Envelope Program with TerraCycle!
Petcurean
Honestly, there hasn't been a Petcurean product that I haven't been impressed with. For most of Louis' life and all of Olivia's until very recently, the kitties ate Petcurean's Go! Daily Defense Salmon Pate.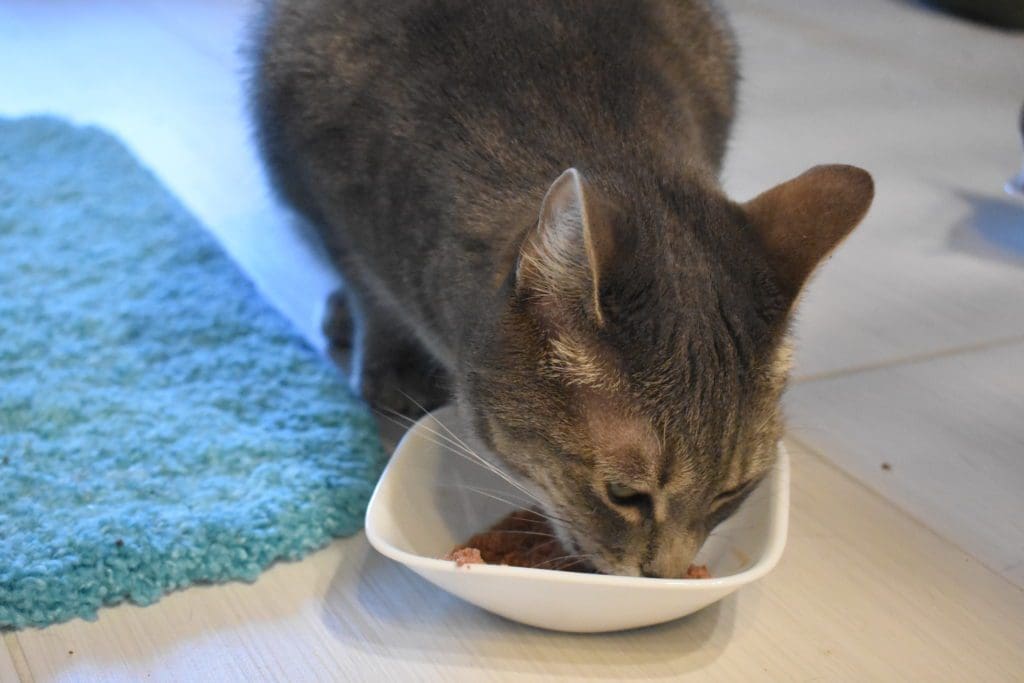 I switched them over to the Turkey Pate Recipe because I read somewhere that poultry can be better for cats with urinary track issues, of which Olivia is one. I'm not sure if that's legitimate or not, but they're all liking the turkey so it's really moot anyway. According to Chewy, the Turkey Pate is cooked in turkey broth, so as to provide "plenty of moisture to keep your pal hydrated" while supporting digestive and urinary health. Win-win.
The Petcurean Go! is a little on the expensive side, especially compared to Weruva, but the pate is really quite dense, so you can water it down easily to make it last longer (and get your kitty a little more hydration!).
Another option is to mix this wet food with another wet food to bulk it up. The Petcurean Go! is pretty dense, so it lends itself to being watered down or to the incorporation of more stew-like wet foods, such as the Weruva pouches described above.
Royal Canin
Olivia, my sweet little princess, tends to get herself worked up and anxious, which can bring on urinary track issues. I think she's just sensitive that way. Because of her propensity towards infection, our vet put Olivia on a prescription diet — specifically the Royal Canin Veterinary Diet Urinary SO in Gel Canned Food.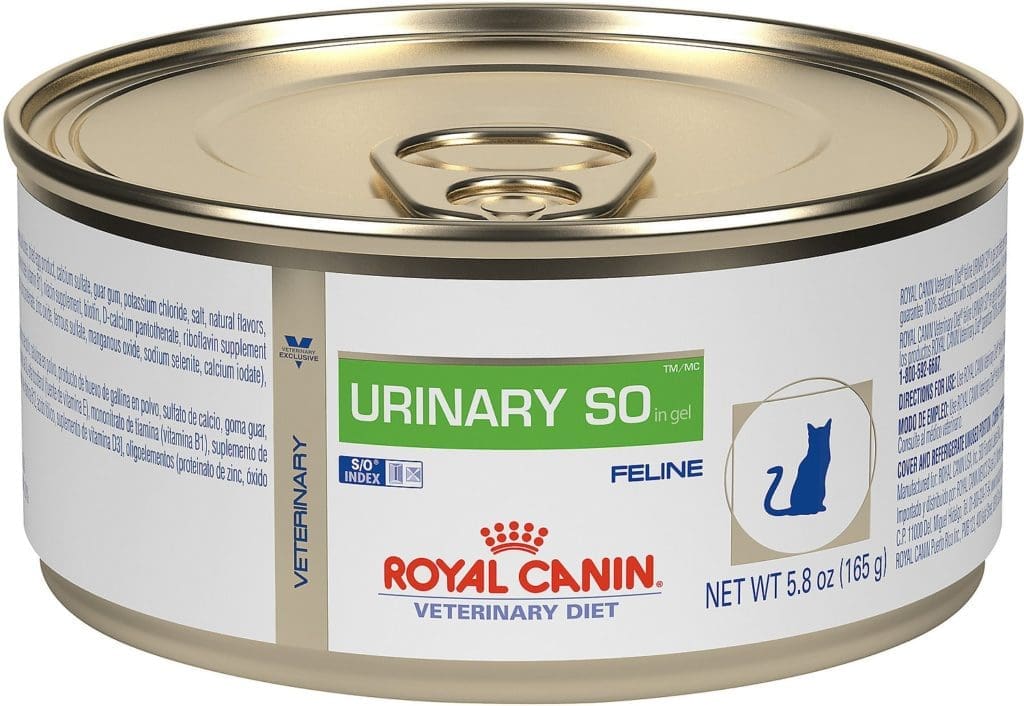 I was hesitant at first to go with the prescription diet for a couple reasons. First, I know Olivia loves variety, so I didn't think she'd be happy eating one type of wet food only. Second, I didn't know how I would separate the bowls enough to keep Louis and Emory from eating the prescription food. I assumed the prescription food would be expensive and I didn't want to have the other kitties eating it unless they needed it.
First and foremost, the Urinary SO is relatively affordable, around the same price point as the Petcurean pate we get. Besides the price, Olivia seems to genuinely like the flavor. I usually mix it with some other wet foods — again, mostly the Weruva pouches — and add water, because it is pretty heavy. So far, so good.
Louis and Emory do go after it from time to time, but my concern is pretty minimal because it is good quality food and it's not a terrible price. It comes in cases of 24 5.8 oz cans, and Olivia doesn't eat it every day, so it's lasting quite a while. We're only on the second case now and Olivia's been eating it for about a year now.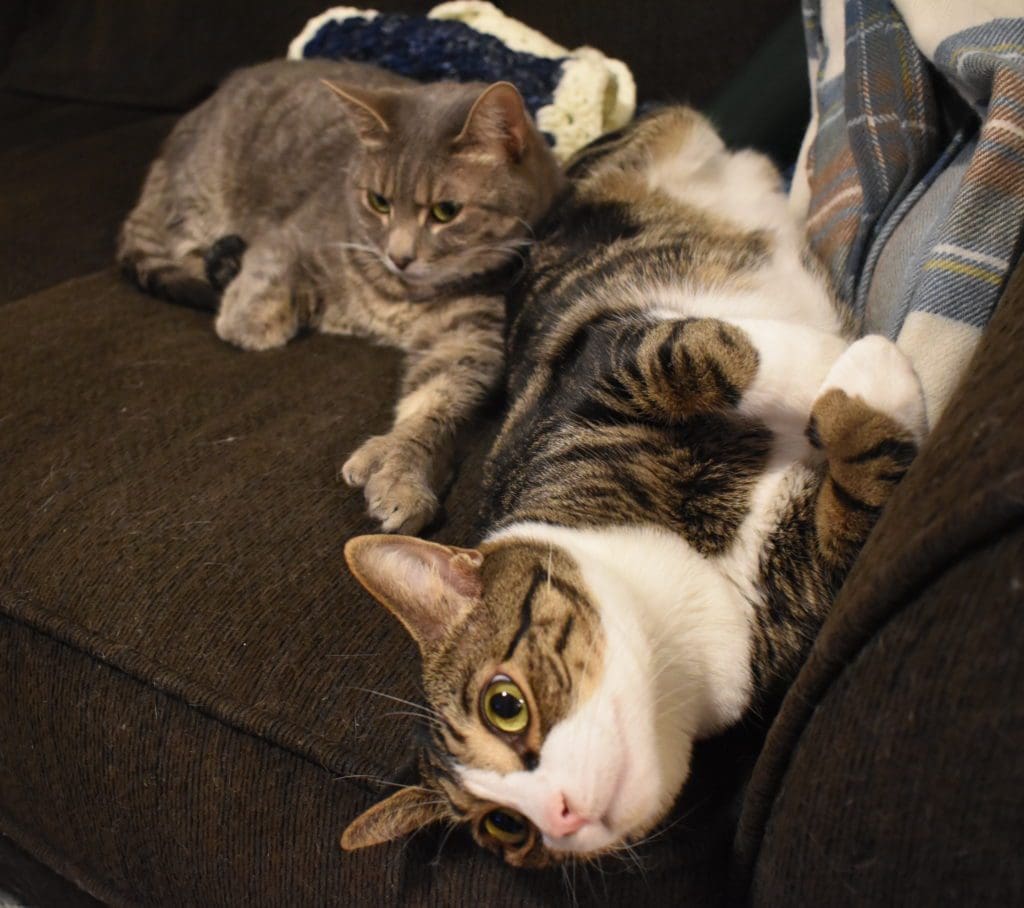 This post contains affiliate links from Chewy.