Ilia's Skin Tint is the Best Clean Beauty Foundation
If you want makeup that doesn't feel like makeup, that covers without completely masking, then the Ilia Super Serum Skin Tint is perfect for you. Vegan, cruelty free, and sold in recyclable packaging, Ilia's Skin Tint is the best beauty product I've splurged on in the past year. I'm not alone in this sentiment. I've been using it for about three months. I don't think I'll go back to more traditional foundations any time soon. Let me tell you why.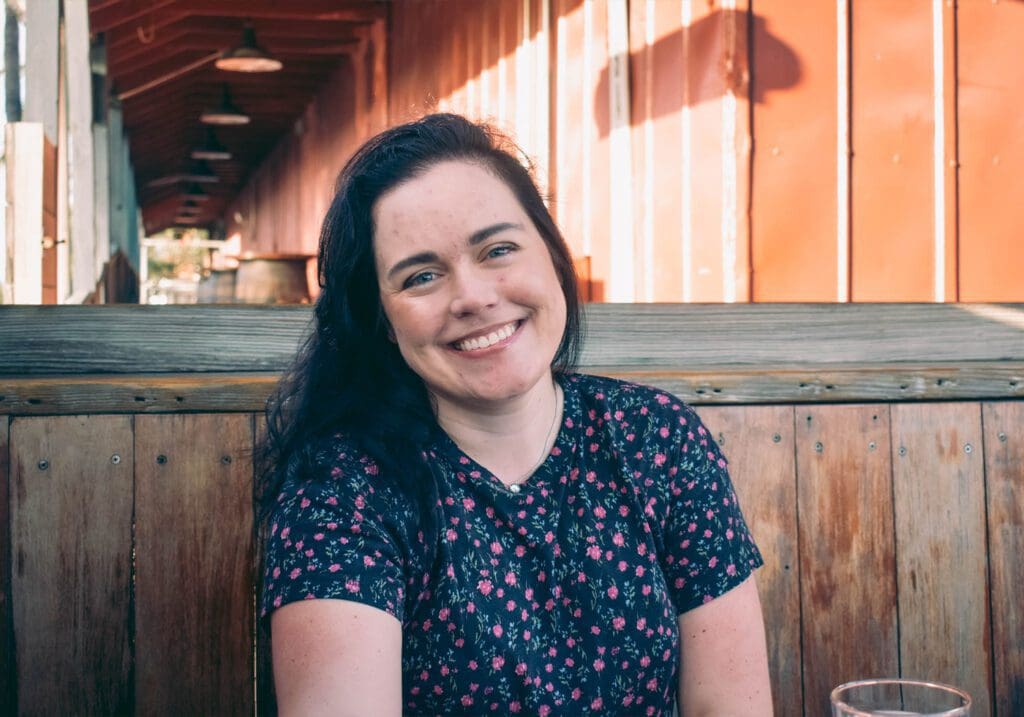 Wearing the Ilia Super Serum Skin Tint at Saltwater Brewery in Delray, Florida.
Ilia Super Serum Skin Tint is Part Skincare, Part Makeup
One might ask: What is skin tint used for? The answer, unlike many traditional liquid foundations, is two-fold. Ilia's Super Serum Skin Tint is part skincare, part makeup, and all awesome.
Even before the pandemic, I tried to stay away from makeup that felt too heavy. Being in Florida, I love a base product that features sunscreen. However, many can wind up feeling like an uncomfortable paste at any hint of humidity. If you've felt similarly — or felt like your skin was drying out under more traditional foundations — then I highly recommend trying out this Skin Tint.
Ilia's Skin Tint features a blend of hyaluronic acids, vegan squalane, and niacinamide. Together, these ingredients help to even skin tone while softening fine lines and acne. And it does all this while providing a bit of coverage and 40 SPF.
Like other facial oils, the Skin Tint then seals in hydration by creating a barrier between your skin and other makeup or environmental stressors. According to the brand's website, this natural barrier boosts the antioxidant effectiveness by 200%.
Skin Tint's Coverage
One of the best things about the Ilia Super Serum Skin Tint is that it provides coverage without feeling cake-y. Compared to more traditional tinted foundations (see, e.g., Laura Mercier's tinted moisturizer), I would estimate that Ilia's option gives about two-thirds the coverage. This is closer to 50% if you add oil like I occasionally do.
It dries to the perfect dewy finish, giving you an effortless natural look with the bit of coverage. Just what you might want ahead of a Zoom call. There's a reason Glamour considers the tint as a replacement to full-coverage foundation.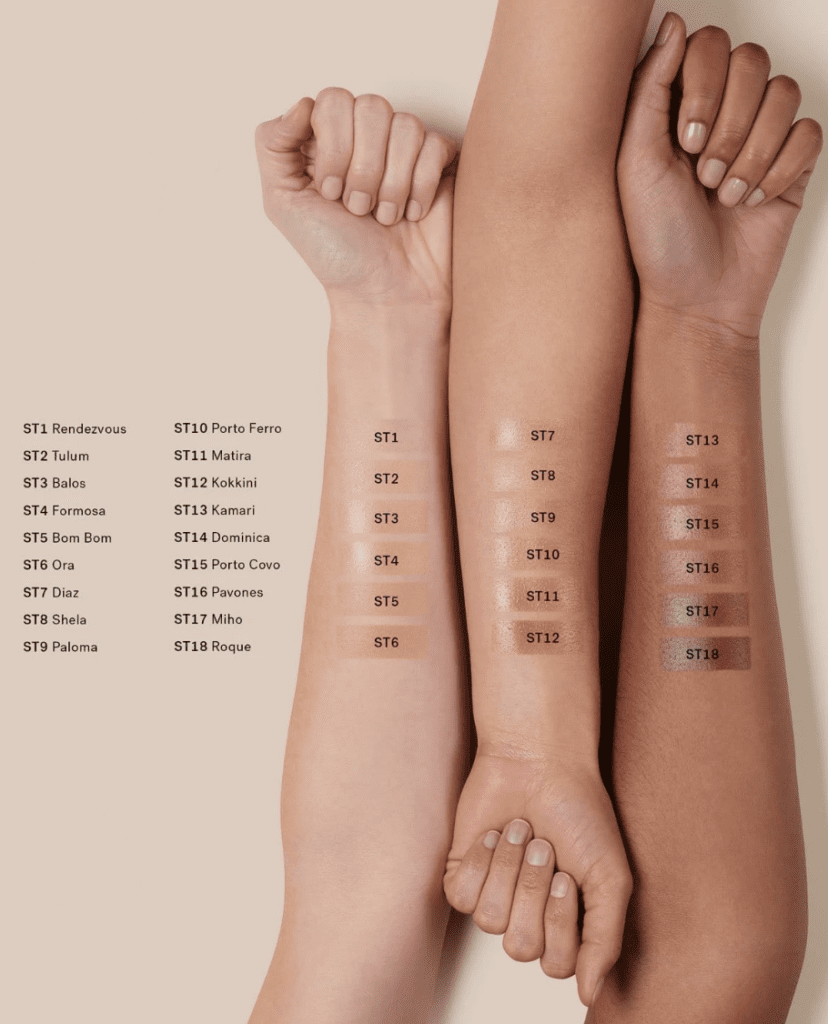 Ilia Super Serum Skin Tint swatches, photo from the Ilia website.
I use the Formosa Tint (ST4).
Is Ilia Super Serum Skin Tint Good for Sensitive Skin?
I have sensitive skin, particularly in light of wearing masks whenever I go out. I find that the Ilia Skin Tint is more than suitable for my sensitive skin, especially if I mix in a touch of my favorite facial oil. Typically, I will top it off with the Milk Makeup tinted setting powder. This combination provides good coverage without excessive weight or irritation.
Adding such oil is a bit redundant, since the Skin Tint features squalane already. However, I like how it spreads more easily when I add a drop or two.
Is Ilia's Skin Tint Worth the Price?
The only drawback I see in this product is the price. At $46, I definitely stopped and considered whether it was worth trying out. However, in light of its dual purpose as skincare and makeup, I honestly think it's worth every penny.
Full of the good stuff, and free of the bad, Ilia's Super Serum is the most efficient clean beauty I have tried. Even if you're only using it for Zoom calls, or to boost your own mood while working from home, you can be confident that it's working overtime.
Where to Buy Ilia's Super Serum Skin Tint SPF 40 Foundation
Ilia's Super Serum Skin Tint is available on the brand's website, Sephora, and Credo Beauty in a wide array of shades. I use the Ilia Super Serum Skin Tint Formosa (ST4).
*This post was originally published on January 16, 2021. It was most recently updated on September 27, 2021.