Unique Meditative Activities to Do At Home
As someone with plenty of experience dealing with anxiety, I've tried my fair share of meditative activities. Some have been great; others only made my anxiety worse. The process of finding a meditation practice that works for you is personal, and doesn't have to look like what you think it'll look like: sitting peacefully, doing nothing, thinking nothing. Of course, if that works for you, more power to you; but, for me, I'm far too antsy. Luckily, there are plenty of unique meditative activities to do at home that aren't traditional meditation.
Benefits of Meditation
The benefits of meditation are well established. Practicing meditative activities can promote emotional well-being by reducing negative emotions while simultaneously increasing one's patience and tolerance. It can also be a useful tool in managing symptoms of certain conditions, like anxiety and depression.
What is Mindfulness?
I understand, based on research and my own personal experience, that mindfulness is a type of meditationf focusing on living in the present moment. Sounds easy enough, but actually practicing mindfulness can be quite challenging.
There are plenty of activities similar to meditation that incorporate mindfulness in unique ways. Many mindfulness activities can be more interactive or active than you might otherwise think. They require that you focus on the task at hand, whatever that may be. Meditative crafts, for example, are quite popular.
Oftentimes, and traditionally, mindfulness meditative activities simply require you to focus on the experience of the flow of your breath. If you find yourself thinking about something, you acknowledge the thought and let it pass without judgment. This probably sounds familiar to anyone who has practiced yoga before.
How to Meditate
Meditative activities, including mindfulness activities, really run the gamut of styles, too. This makes it a great practice to incorporate into your daily routines. Meditation exercises can include things like guided and mantra meditation, tai chi, and yoga. The question of how to mediate quickly becomes more personal — how do you meditate?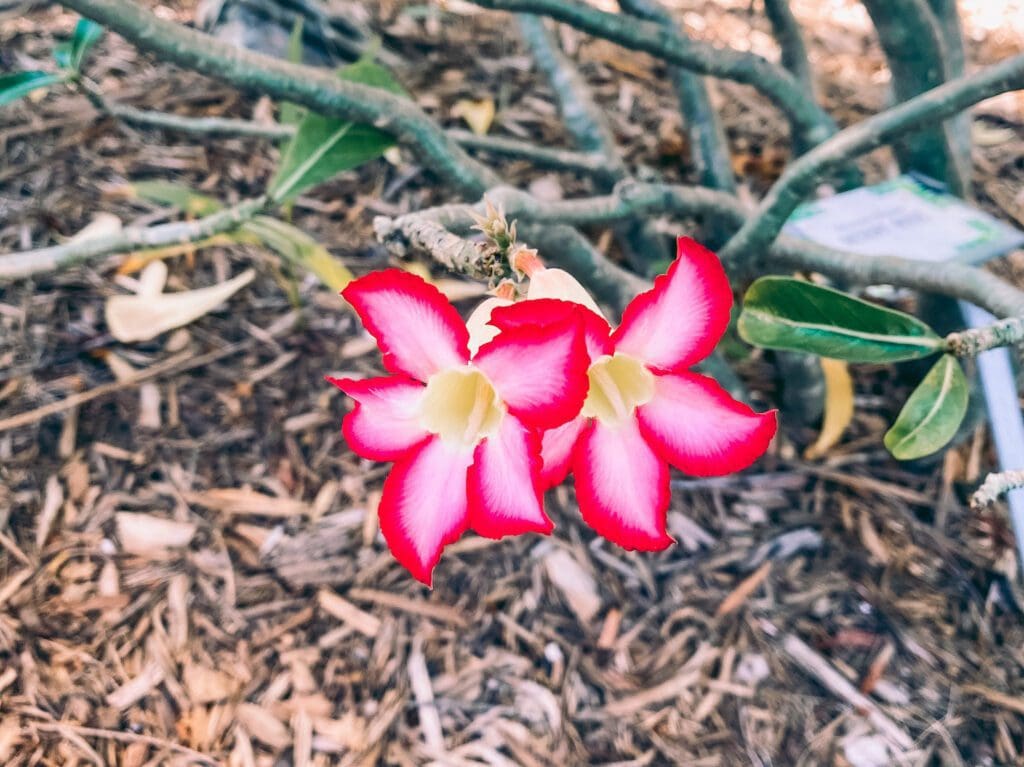 Meditative Activities to Do At Home That Aren't Meditating
Yoga and Meditation
Yoga meditation and yoga mindfulness were the first to come to mind when I set out to write this piece. I've been thinking a lot about yoga lately, particularly in light of the pandemic, and it has helped with coping with coronavirus anxiety to an extent. COVID-19 stress is a unique type of psychological stress. But practicing mindfulness through yoga has helped me stay grounded in the present, rather than running down rabbit holes of "what if…" questions.
Practicing yoga at home is a great way to build in deep breathing exercises to your routine. Diaphragmatic breathing, sometimes referred to as belly breathing, has a wide variety of benefits and is a key component of yoga. This breathing exercise, especially when combined with muscle relaxation techniques and practices, can help reduce stress, reduce blood pressure, lower heart rate, reduce your chances of muscle injury, and more.
Plus, there are plenty of free online yoga classes, including beginner yoga routine options or practices based on different types of yoga.
Like I've written about before, I've been enjoying the Yoga with Adrienne practices. The 30 day Home practice was designed to be done daily, but I've been doing more like every other day. I've found this practice to be largely relaxation yoga, with pockets of other types of yoga built in, like yin yoga and vinyasa yoga.
Walking Meditation
Particularly when you want to get out of the house and get outside for a bit, walking mediation can be a pretty useful mindfulness activity. Walking meditation can help increase our awareness both internally and externally, so we recognize our emotional and physical states in ways we might otherwise overlook.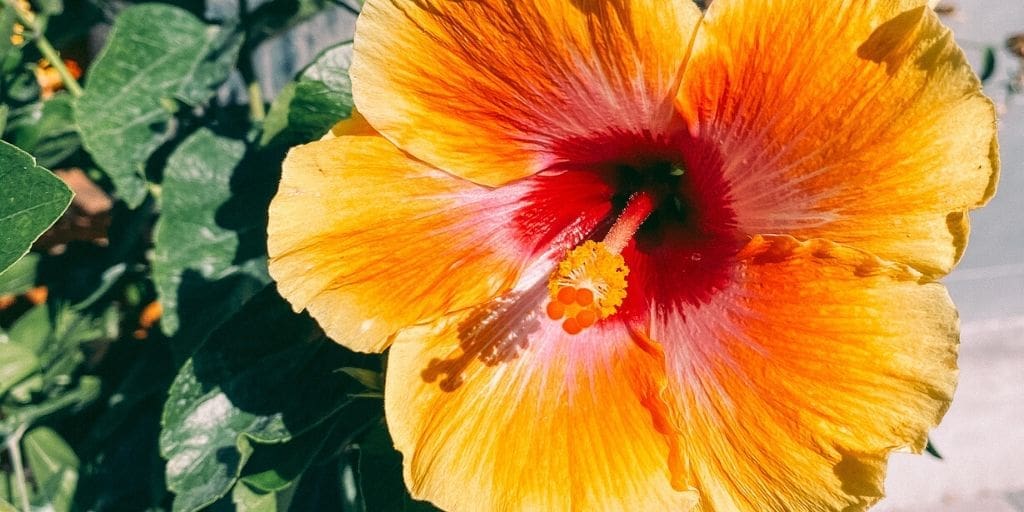 This mediative activity requires close focus on the experience of walking and the specific components of each step. The idea is that, with practice, this activity becomes automatic or second nature. Ideally, this helps create greater focus and awareness to more otherwise mundane activities in daily life as well, like washing the dishes. The philosophy is also great for mindful eating. Berkley's Greater Good Science Center has a detailed how-to guide for this meditative practice if you're interested in more information.
Mindful Coloring and Crafting
Crafting and other meditative art activities can be a great way to practice mindfulness. As I've mentioned previously, there are numerous health benefits of crafting. Yarn crafts are my favorite meditative art projects, as you would probably guess.
Beyond crochet and knitting, though, most — if not all — creative projects can be practiced mindfully. Coloring — whether you prefer crayons, pencils, markers, or even paint — is a popular meditative activity that can be practiced at home.
There are so many great adult coloring books available online, if you prefer a bound collection of coloring pages. Otherwise, I recommend looking for printable coloring pages online. There are thousands of instant download options available online for printable coloring pages for adults, many of which are either free or low cost.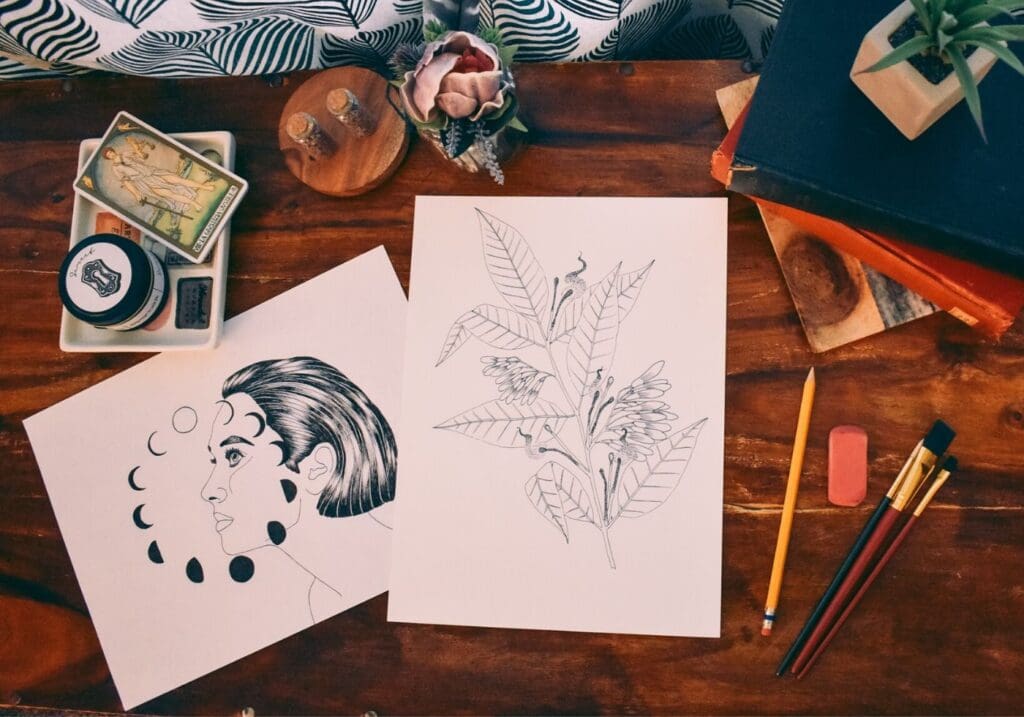 Moon Phase Portrait // See more from Indigoinkco
Plus, this is a great way to support local artists and small businesses! My close friend Lauren recently opened an Etsy shop, Indigo Ink Co., where she is selling PDF versions of her art, many of which are ideal for coloring pages, for $5 each. The Indigo Ink Co. black and white prints are suitable for home decor as they are, but they'll also make great printable coloring pages!
See all of Indigo Ink Co's current listings here!
---
Additional Resources on Meditation and Mindfulness
---