Why It's Important to Support Small Businesses
We hear a lot about how small businesses are important to the economy. Certain credit cards, like American Express, for example, even give you extra cash back points for shopping at locally owned small businesses. It's important to support small businesses for a variety of reasons. Small businesses provide local jobs and create competition in areas of the economy that have a tendency to become stale. Greater diversity in the economy may even make it easier for the economy to withstand tough conditions. Some resources note that small businesses are even better for the climate, because they are able to adapt to new technologies more easily than large corporations.
For more information on why it's important to support small businesses, check out these resources: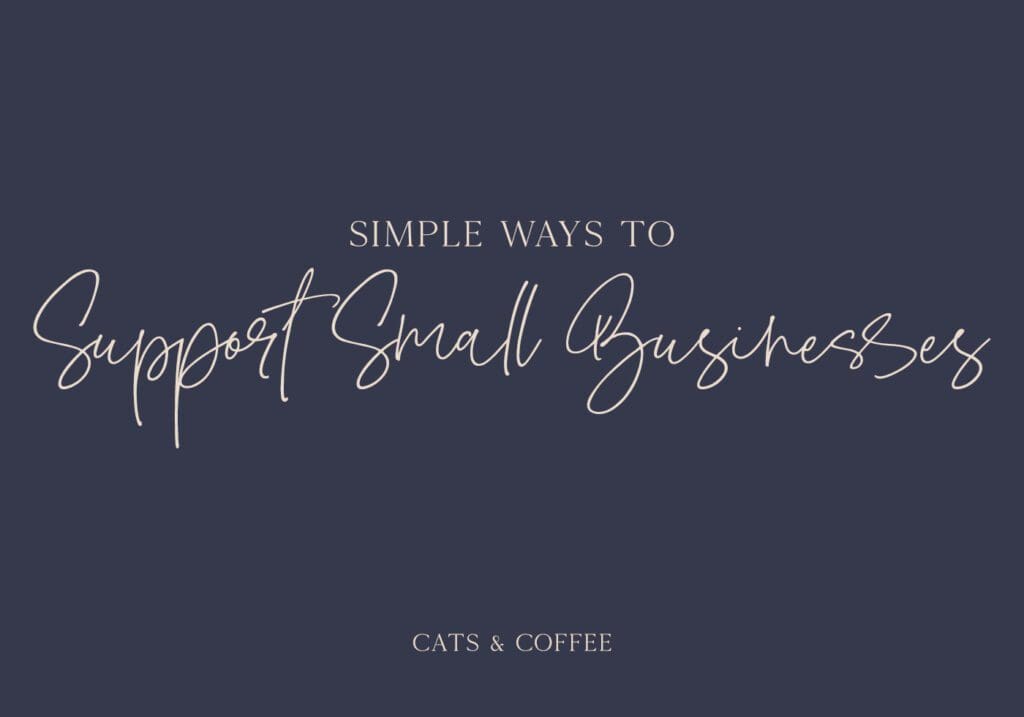 How to Support Small Businesses
Now that we've discussed why they're important, I want to turn to how we can support small businesses, even during a period of uncertainty like we're currently in. The most obvious way to support small businesses at any point in time is to buy products or services from them. This may or may not be an option for your favorite local and small operations, as many have had to close brick and mortar stores due to coronavirus. Even still, there are plenty of ways to support such businesses both with and without spending money. We'll start with the spending money option.
Supporting Small Businesses Financially
Like I said, the easiest way to support small businesses is to continue to buy their products online. This is a great option for those with online stores that are remaining operational during the shut down. Many creative small businesses are run primarily online (see, e.g., my Etsy shop!), so the shut down hasn't necessarily changed daily operations too much. If you do order from online shops, keep in mind that shipping times may be longer since it may be harder for makers to get to the post office.
Besides online shops, we can support local food vendors throughout this time. For local restaurants (and breweries!), consider ordering take out. Many places have specific curbside pick up or drive through options with extra precautions to comply with social distancing.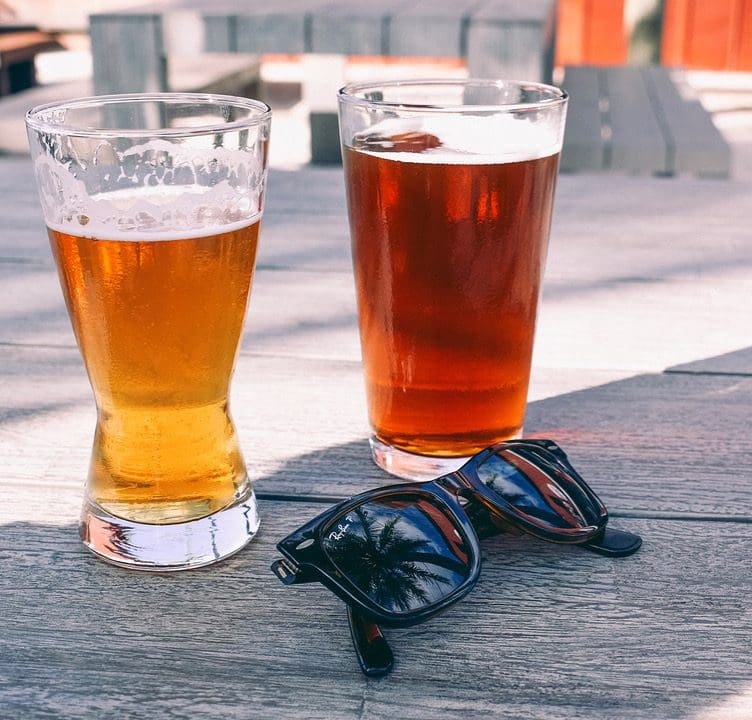 Saltwater Brewery (a favorite of mine) is selling to-go cans of their refreshing beer! Check them out if you're in the Delray area. They're even doing delivery for certain zipcodes!
Another option is to purchase gift certificates from shops and restaurants that offer them. This way, the small businesses get a bit of cash flow now to help bridge the gap between normal operation and social distancing. Plus, once all this is over, you'll have a great excuse to go out and enjoy a great meal or pick up a new favorite find!
Supporting Small Businesses Socially, Without Money
All that being said, there are plenty of ways to support local and small businesses without necessarily spending any money.
Many small businesses and content creators are struggling with what to post about online to maintain publicity for their operations. It's difficult to decide whether it's appropriate to post about new products or the like, when all the news about the virus and economy is buzzing in our ears. However, failing to maintain normal social media posts means makers and small businesses run the chance of being forgotten once all this is over. This would mean continuing economic hardship and a loss of the audience many have already cultivated.
So, bearing this in mind, I wanted to share a post I saw on Instagram about how to support small businesses and creators. The post — and a new account — were created by Digital Brand Architects and chloédigital to "promote small businesses through big influence during these challenging times."
Graphic from @smallbusinessbiginfluence
You've likely seen a similar post to this floating around online. I've seen a few varieties. The baseline message is this: support small businesses by engaging online. If you see a post you like, like it and maybe leave a comment, if you're feeling so inspired! Forward a post to friends you think may enjoy it. Message your favorite shops or restaurants with questions, if you have any, or join mailing lists.
Some of these suggestions may seem trivial, but with how social media algorithms work, it can make a huge difference. First, it makes small business owners and operators feel less alone. Second, if Instagram sees people are continuing to engage with an account, the algorithm will keep showing that content to others that it thinks will enjoy it.
If you want more info on how the algorithm actually works, I highly recommend checking out Sara Tasker's podcast, Hashtag Authentic. This episode covers frequently asked Instagram questions and includes a bit about "why the Instagram algorithm sometimes seems to hate you."
So, whether or not you're willing or able to financially support your favorite makers, shops, restaurants, or writers, you can still support their efforts online.
Some of My Favorite Small Businesses
Most of my favorite small businesses have robust online presences. Most are also feline related. Either way, I wanted to share a few that regularly make me smile online.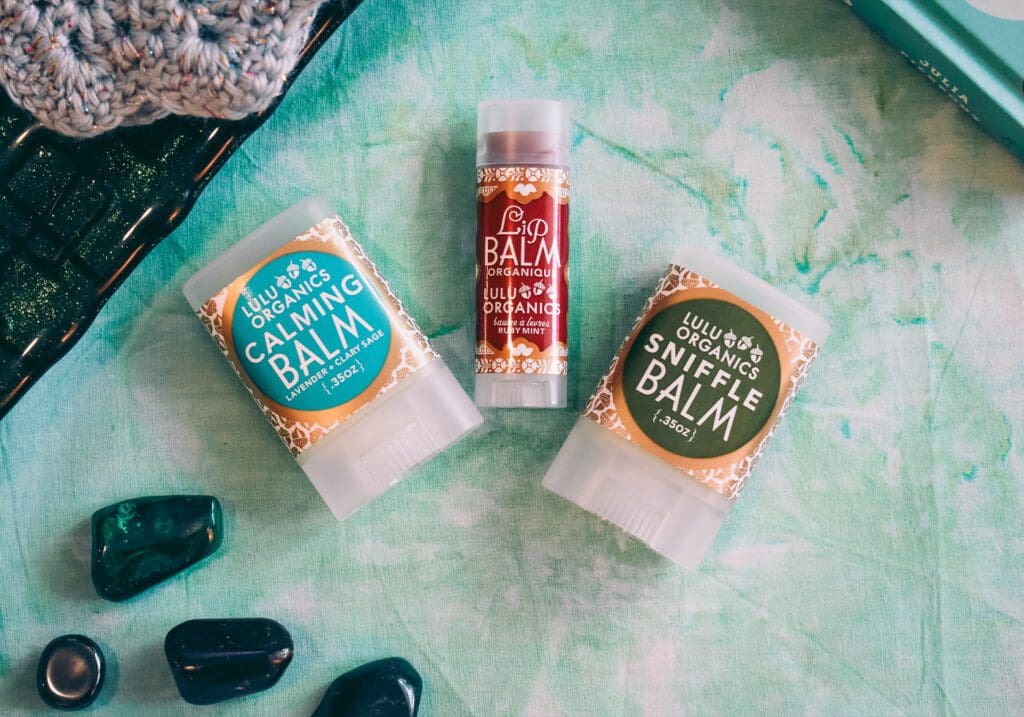 Lulu Organics – Kitties and Cabernet – Sarah Paints Pets
If you're looking for recommendations of people in specific niches or areas of business, feel free to reach out and ask for other accounts to follow!