The Best Cash Back Apps & Online Rebate Sites
I had been planning on writing this post for a while, before the economy started bouncing around like mad. Using a cash back app seems timely, though, as a small step towards making yourself feel better financially. It's not a panacea for any economic downturn that we're stuck in, but it's better than nothing. It's kind of like credit card points — why not make it work for you, since the options are out there? Plus, it can even be kind of fun! So, I wanted to discuss a couple of my favorite cash back apps and programs.
The Cash Back Apps I Use
The four cash back programs that I primarily use are Ibotta, Fetch Rewards, Rakuten, and Swagbucks, but there are tons of others out there. I've written about Ibotta before and I have mentioned Rakuten a couple times. Swagbucks is a platform I have only recently been drawn back into, but it's worth mentioning as well. The best part about all this is that all four programs will give you a deal for joining, if you're interested in trying them out. The details for that will be below.
What is Ibotta and How Does it Work?
I'm not going to go into huge detail here Instead, I invite you to check out my full post about Ibotta here. Very briefly, Ibotta is a rebate app that allows you to get cash back on groceries and online purchases. Some people have had some really impresses success with the app, bringing in hundreds of dollars a year in rebates on things they'd already be buying. It's one of the most popular cash back apps out there, and often at the top of any list about getting cash back for groceries.
There is some website functionality, now, but I find the app more user friendly. I use it primarily for groceries. To get cash back on groceries, you upload a picture of your receipt and scan products that correspond with deals available at the specific store. Once you have a balance of $20, you can cash out the rebates in various gift cards or into a Venmo or PayPal balance.
Ibotta will give you a $20 welcome bonus for signing up and using the app.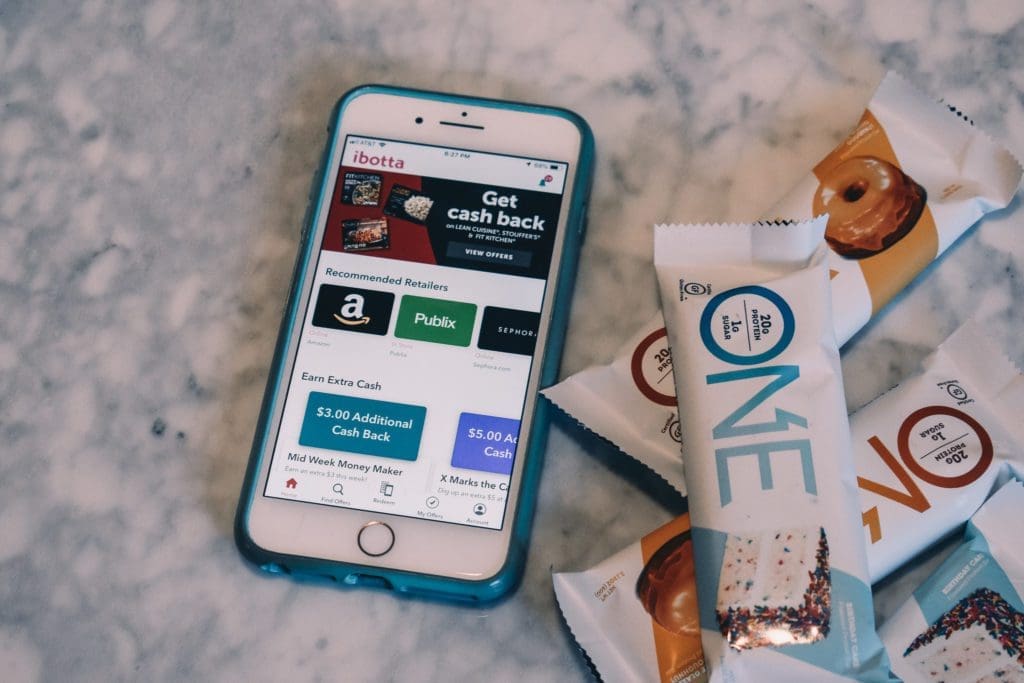 ---
What is Fetch Rewards and How Does it Work?
Fetch is a newer addition to my rebate app rotation. Fetch Rewards lets you earn points on any receipt from literally any store or restaurant, meaning you'll get at least 25 points per receipt you submit. You can earn higher numbers of points for products that are included in their rewards program. However, unlike Ibotta, you don't have to choose which rebates you're planning to submit or scan any barcodes; instead, the app simply figures it out by scanning the receipt.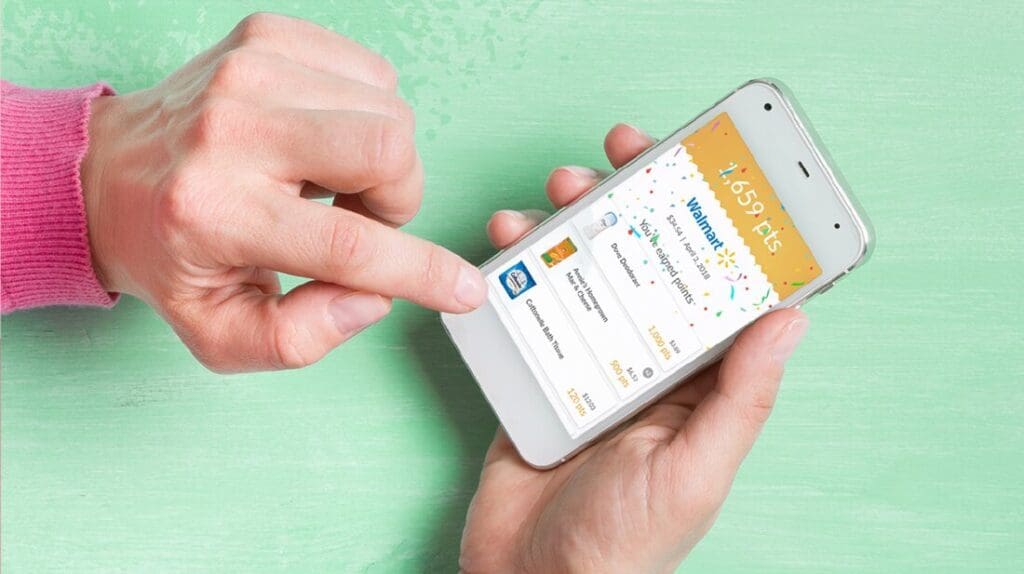 Image Credit: Fetchrewards.com
Is Fetch Rewards Worth It?
Depending on what you buy, Fetch can take longer to reach a reward than Ibotta. However, it's so much more passive that I don't mind that one bit. You can scan both physical receipts and email receipts, and there's even a way to automatically connect your Amazon account to earn points. Points can be redeemed for a variety of gift cards, including cash cards and store gift cards.
Join Fetch Rewards here and earn 2,000 bonus points with my link when you sign up!
---
What is Rakuten and How Does it Work?
Rakuten (previously Ebates) is a bit different from Ibotta, although it's starting to explore some similar features. Rakuten works best for online shopping, in my opinion, and gives you cash back for a ton of different stores. Some of my favorites include Loft, Macy's, Bloomingdale's, 1-800-Contacts, Amazon, and more.
To earn cash back through Rakuten, you simply log in to their website, search the store you want to shop, and click through to the store's website. Easy enough. Rakuten tracks the purchases you make (like a regular affiliate link). If the purchase qualifies for cash back, the balance appears in your profile soon after (generally between 24/48 hours).
However, when I say the balance is reflected rather quickly, that doesn't mean you can take the money out of the account quickly. Rakuten sends out payments — AKA: Big Fat Checks (delivered by mail or via PayPal) — every few months. For example, my last pay out was on 2/11 and my next isn't until May. So this is kind of frustrating if you're looking for some quick spending money. However, the payouts tend to be higher and more stores seem to participate with Rakuten than the other cash back apps listed here.
Is Rakuten Worth It?
The consensus online is that Rakuten is worth using, and I agree.
In my experience, Rakuten is definitely worth checking out for larger purchases. For example, I recently bought a standing desk from Office Depot. The desk was on sale for $349.99. By shopping through Rakuten, I got $17.50 back. This, plus a credit card deal I compounded it with, plus some Office Depot/OfficeMax proprietary deals, means I wound up getting almost $75 back either as cash or credit to the store. Not terrible considering I was going to buy the desk regardless.
Rakuten will give you $10 on your first Big Fat Check when you join and spend $25 through my personal invite link here.
---
What is Swagbucks and How Does it Work?
Swagbucks is kind of a different breed when compared to the other cash back apps listed here. It's one of the best-known survey sites online, but you can also get cash back for shopping.
I found Swagbucks useful in college and law school. However, I fell off from using it around summer 2018. They had made a bunch of changes to the platform and how you earned "Swagbucks" or SB (points, essentially). I lost interest and had less time for it.
Basically, you can earn money on Swagbucks by completing surveys, watching certain content, shopping through the platform (like Ibotta and Rakuten, but not as robust), or playing games. A lot of that sounds easy and like it's too good to be true — and, in some ways, it is. The surveys aren't reliable (and I don't like giving out personal info). Plus, it can be hard to earn points the other ways.
Some Glitches with Swagbucks
That being said, I've recently taken Swagbucks back up because I got a new phone and kept my old iPhone. I downloaded the app on my old iPhone and found that it had been totally revamped and revitalized.
So, now, I open the app, click the watch tab, and then click the "discover great content" button and let the videos just run. The phone is silent, I leave it face down in the other room, and just ignore it. I'll check on it every once in a while to make sure it's still running — an issue I had with the old app — and it's been pretty reliable lately.
Do you get a ton of money from this? Absolutely not. The amount of points you can earn from this a day is limited, and I believe the limit varies (not positive on that). Over about a week and a half of doing this, I got enough points for a $25 PayPal gift card (plus, you can get other gift cards for $25 for fewer points). So, it's definitely not going to make you rich by any stretch of the imagination. However, if you have an old phone lying around, it doesn't get much more passive.
One Drawback for Swagbucks
A word of warning about using Swagbucks on your computer, though: I believe it really slowed down my old laptop and desktop when I was using it. I don't know too much about how it works or how to really clear out a Mac's storage from the junk that websites store, but the computer slow down did seem to correspond with extended use of the site. That's why I stick with the old iPhone. Worst case scenario, I know how to do a factory reset on that.
You can check out Swagbucks, try it out for yourself, and get a $10 bonus here.
---
Which Cash Back App is Best?
This is a highly subjective question but, in my opinion, Rakuten is the best of these cash back apps. It's the most reliable, it appears to have the largest infrastructure (it's related to Rakuten Advertising, a major marketing platform), and the offers are the broadest.
Ibotta, which offers similar click-through rebates on online shopping, is definitely strongest in the grocery department, though. So, if you're looking for cash back on daily purchases, Ibotta is the way to go.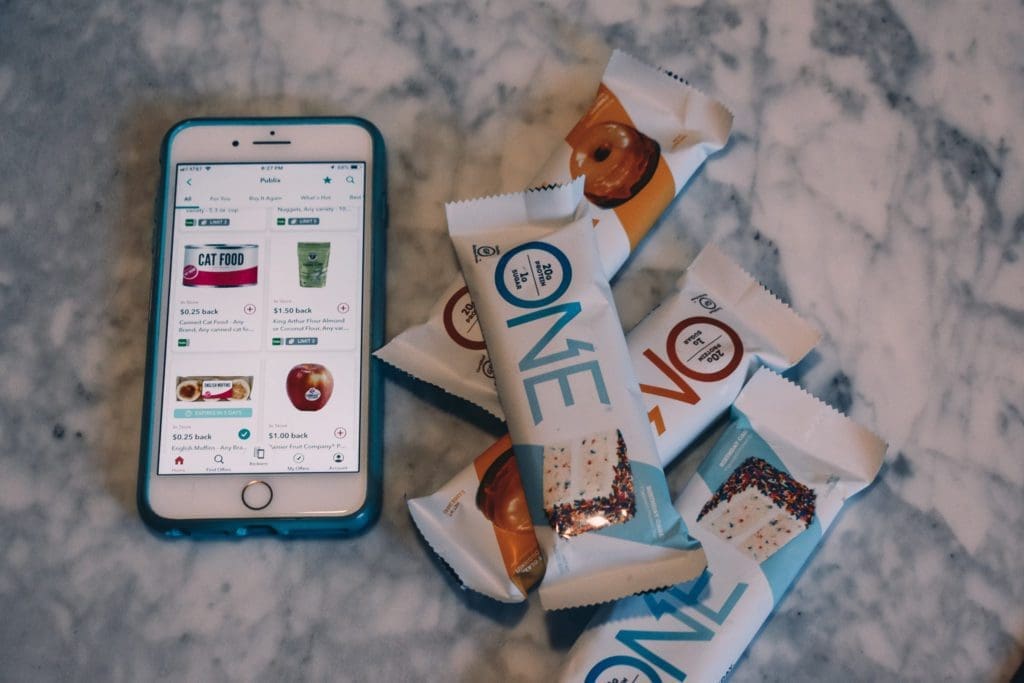 Introductory Deals for Ibotta, Fetch, Rakuten, and Swagbucks
If any of these platforms struck you as useful or interesting, I'm listing the introductory offers to new accounts here. For the sake of transparency, these are my referral links. This means I technically get a bonus, as well, if you sign up. However, I wouldn't recommend them if I didn't use them myself or honestly like the platforms.
*This post on the best cash back apps was originally published on August 11, 2020. It was most recently updated on January 4, 2022.