The Cats & Coffee Curated Content Series
Welcome to the December Edition of Cats & Coffee's Curated Content Series! This series features weekly content round-ups of articles, videos, podcasts, and Instagram accounts. I find content that is worth your time so you don't have to! This month features an insightful article from the New York Times, dark academia aesthetic inspiration, a weird and wonderful YouTube video from Watcher, and a creatively inspirational travel Instagram you're sure to love.
This series features shorter-form content on a weekly basis. For longer-form content round ups, be sure to explore My Current Loves.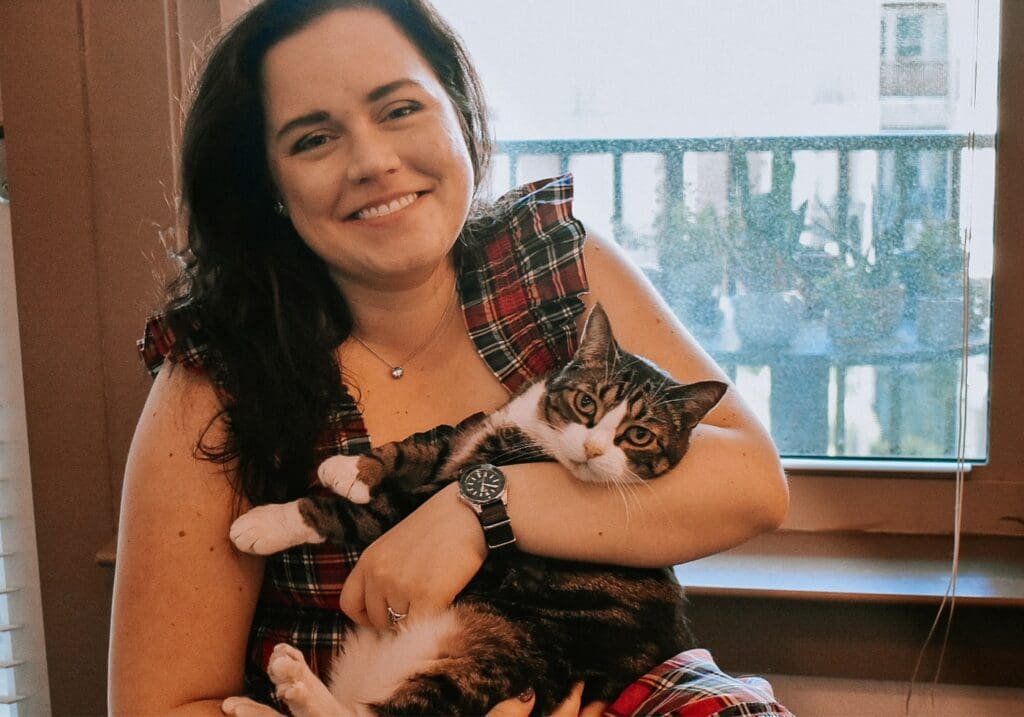 Favorite Finds of the Month

Cats & Coffee's Curated Content Series: December 21, 2021
Article: 5 Tips for Making Your Home a Cozier, Happier Place, According to Psychology, Morgan Noll for HelloGiggles
As someone who works from home, and someone who just generally likes to hang out at home, I am always looking for ways to make our apartment a cozier, homier place. This HelloGiggles article is a quick read offering a few useful tips for doing just that.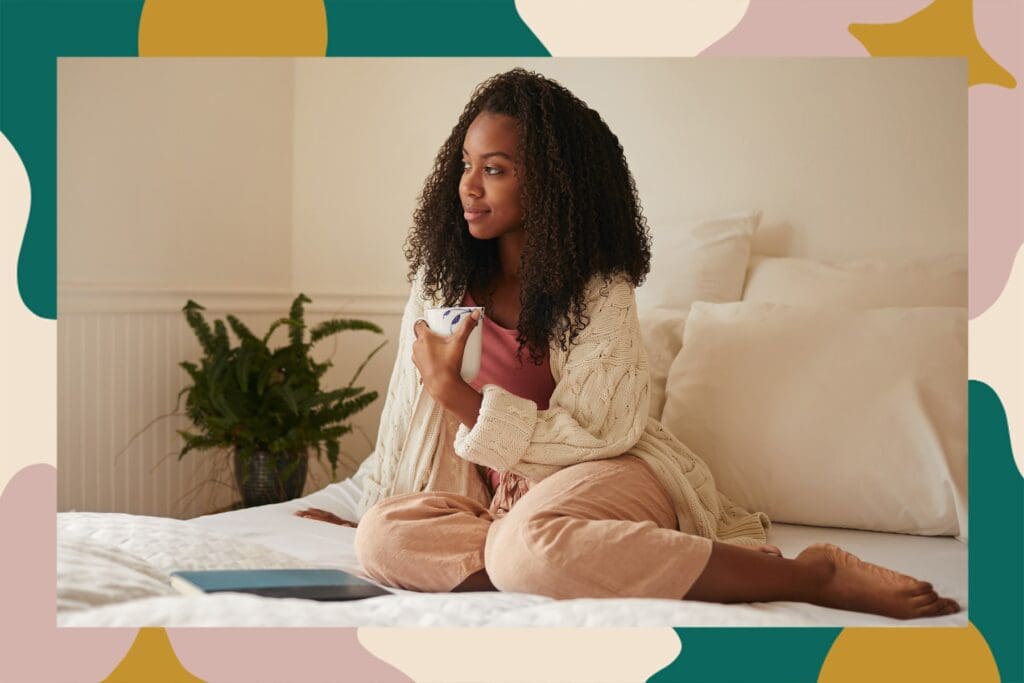 Photo Credit: Getty Images, via HelloGiggles
Step one is to declutter, which is something I want to do but always find is easier said than done. However, having some background on why doing so is beneficial to our mental health is a bit of a motivator.
Further, I like the idea of adding more calming colors and soothing scents to the home. After a period of not burning candles — no particular reason, just didn't want to keep track of the cats with them — I've started lighting one while I'm working. I had kind of forgotten how soothing nice scents can be in the background; definitely time to break out some more candles for the new year!
Read 5 Tips for Making Your Home a Cozier, Happier Place, According to Psychology here.
YouTube: Try Guys Extreme Puppy Trivia
Extreme puppy trivia: need I say more? The Try Guys played a game of trivia where they "won" a puppy for each correct answer. Then, whoever had the most puppies in their play pen at the end of the game won. Overall, it was a really cute video full of silly and sweet puppies.
P.S. if you like the Try Guys, be sure to check out my review of their book here!
I'm not quite sure how I found @the.vintage.library, but I'm really glad I came across it. This account's images are just so enticing and engaging, full of rich colors and old books.
Clair, the owner of the account, collects old books. The account primarily highlights classic and Victorian literature, along with a variety of poetry books. She also highlights some gorgeous libraries and book shops, as well, for a bit of variety.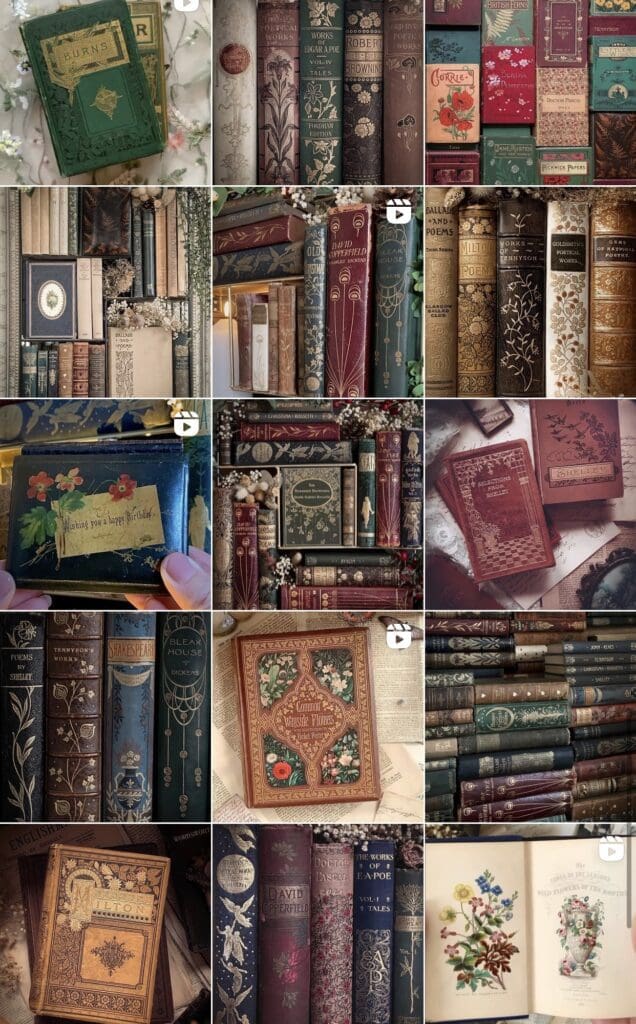 Give Clair of @the.vintage.library a follow for beautiful bibliophile photography, along with a bit of time travel adventure thrown in!
Cats & Coffee's Curated Content Series: December 15, 2021
Article: The Best Historical Fiction of 2021, Alida Becker for The New York Times
The year's most transporting novels have taken us to the past and around the globe.
This isn't a traditional article like I normally share. Rather, it's a reading round up of 10 great historical fiction novels from 2021. As I wrap up reading the last available book for The Saxon Series (more on that here), I am in the market for more historical fiction (one of my favorites!). I am particularly intrigued by Cathedral by Ben Hopkins. It is about the construction of an enormous medieval church in Alsace.
Read Alida Becker's The Best Historical Fiction of 2021 on The New York Times here.
Podcast Episode: Writing True Crime: The Murder of Rizzio – Not Just the Tudors
I've been a bit behind on my podcast subscriptions lately, but I started catching up on Not Just the Tudors with Suzannah Lipscomb this week. I have particularly enjoyed the December 6th episode, featuring Denise Mina. I hadn't heard of Denise Mina before, but was drawn in because the episode discussed the murder of Mary Stuart, Queen of Scots' close friend and private secretary, David Rizzio. As you may know, I am fascinated with Mary Stuart, so this was right up my alley. However, regardless of the topic, I found the discussion of writing history as true crime to be quite fascinating. Along with the novels from Alida Becker's historical fiction round up above, I am certainly adding Rizzio by Denise Mina to my TBR list!
Listen to Writing True Crime: The Murder of Rizzio from Not Just the Tudors on your platform of choice here.
Dr. Ella Hawkins is a design historian, an author, and an artist (oh, and a cat mom!). I first came across Ella's profile via my Instagram Explore page and was absolutely blown away by her artistic talent. Ella is a fantastic artist, and her medium of choice is rather unusual: she is a cookie artist!
Ella creates amazingly intricate art atop little baked biscuits, with designs taken from history and renowned artist works (Tiffany stained glass, for example). She offers sources and background information for her creations, blending her historian work with her art.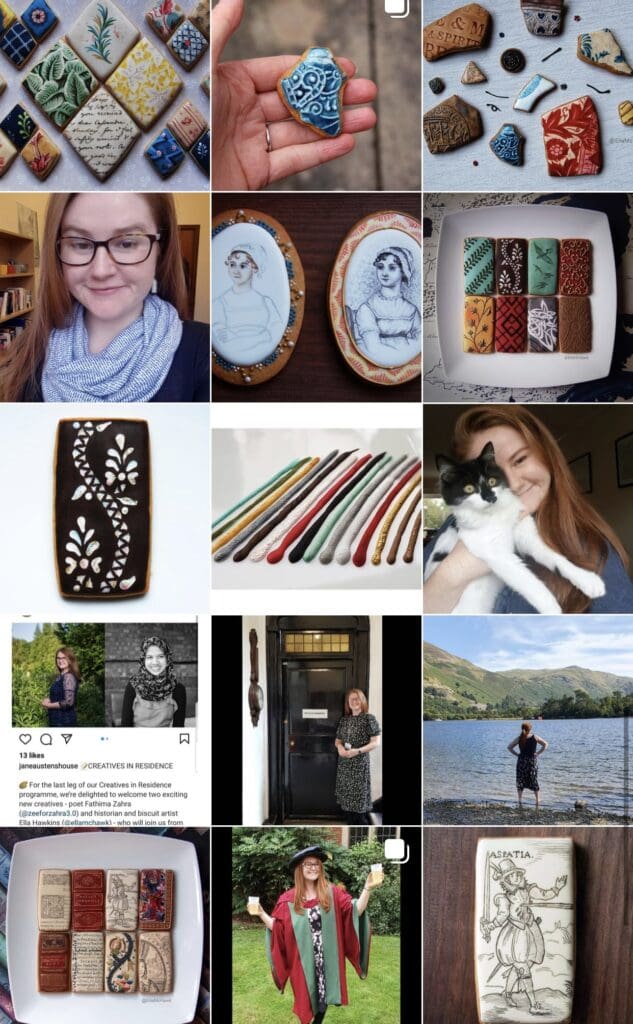 Ella's insightful artwork is the perfect addition to your Instagram feed. Give her a follow here and learn more about her academic background here.
Cats & Coffee's Curated Content Series: December 8, 2021
Article: Global Warming Is Coming For Our Beauty Bags, Jea Morris for ELLE
Melting makeup, evaporating eau de cologne, and stylers that
liquefy in sunlight have become commonplace.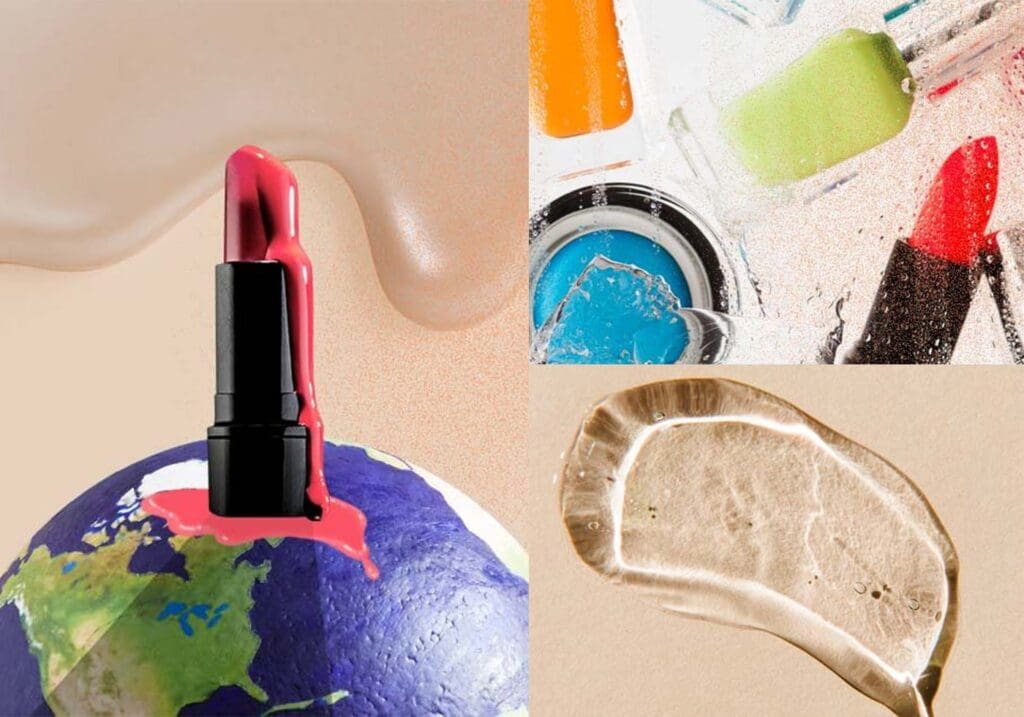 Photo Source: Leah Romero from Global Warming Is Coming For Our Beauty Bags by Jea Morris for ELLE.
Climate change obviously touches a great many aspects of our lives. However, one area you might not immediately consider to be affected are our daily beauty products. When I first saw the headline for this article, I assumed it would be about sourcing and producing beauty products. That is, that climate change and global warming have disrupted supplies of necessary ingredients or packaging. However, Jea Morris discusses how climate change and rising temperatures affect our daily wear of such products.
Products just aren't built for record breaking temperatures, Morris notes, and it is forcing brands to adapt. Where cream based products break down in higher temperatures, traditional bar soaps (or shampoo bars) are generally unaffected by extra heat. One particular concern Morris notes is with sunscreen, which is extremely heat-sensitive, with efficacy degrading at higher temperatures. Morris goes on to discuss how this has and will continue to affect how product testing before putting them on shelves. She also ties in a robust discussion of green-washing and sustainability initiatives from big brands who still rely on fossil fuels.
Read Global Warming Is Coming For Our Beauty Bags by Jea Morris for ELLE here.
YouTube Video: London Studio Tour || Victorian Dark Academia Sewing Room | Bernadette Banner
At this point, I've already watched Bernadette Banner's sewing room tour three times. Truth be told, I am really tempted to buy myself some ivy and classic busts of iconic female deities. Basically, if you need some Dark Academia aesthetic home decor inspiration, this sewing room tour is just perfect for you:
Dark Academia Aesthetic Inspired Home Finds
P.S. I've featured a handful of other videos by Bernadette Banner in my Curated Content Series.
Click here to see more of my favorite videos from her YouTube account!
Continuing the Dark Academia Aesthetic vibes, I have been eager to share this IG of the week with you for a while! I'm not sure how I came across this Instagram account, but @victorian.houses is quickly becoming one of my favorites. The page's bio is simple and straight forward: the account is all about victorian era houses. They don't sell anything, they don't have a link in their bio. It's just a bunch of pretty pictures.
Featuring crowdsourced photos, this account is just a joy to look through. Plus, it'll lead you to some other great pages, as they tag the original photographer in each post as necessary. (For example, this post from @victorian.houses led me to @frencholdhouses which is also quite fun!)
Click here to follow @victorian.houses on Instagram.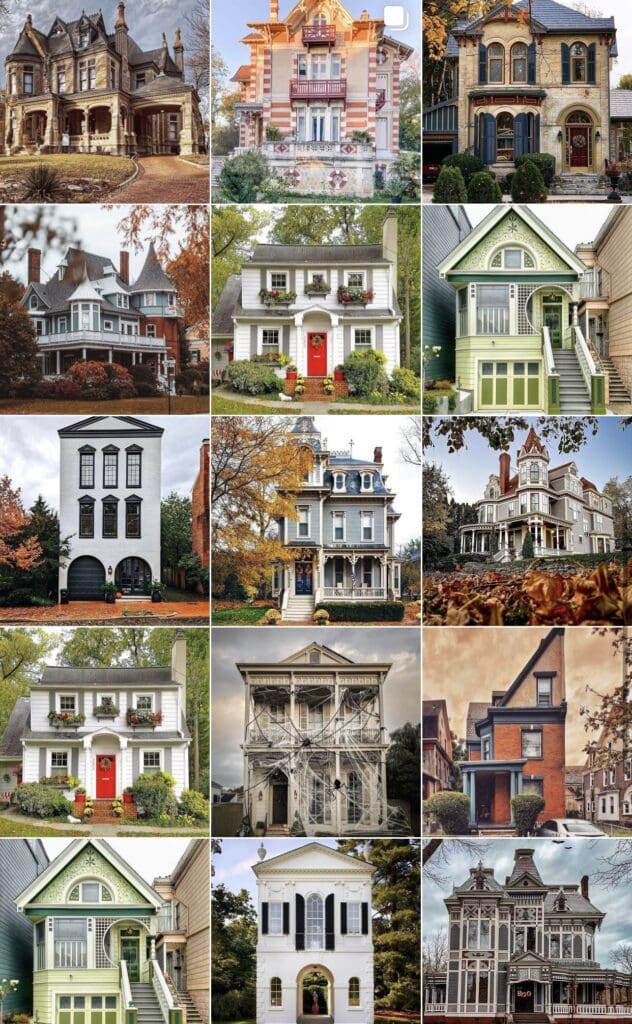 Cats & Coffee's Curated Content Series: December 1, 2021
Article: Navigating My Son's A.D.H.D. Made Me Realize I Had It, Too, Heidi Borst for the New York Times
Experts say some symptoms, especially in women, are mistaken for other conditions such as mood disorders or depression.
I stumbled upon this article and knew I had to share it here, even though it's from February of this year. Even though I don't have kids, I found the article easy to relate to, as a woman whose ADHD went undiagnosed for most of my life. People with ADHD who do well in school often aren't diagnosed until later in life, the article notes, and this seems especially true for women.
For those who have advantages such as intelligence and family support, "school may be a place where you thrive. But when you don't have that support, whether it's in college, or you get your first job," or if you become a parent, Dr. Zylowska said, "that's when the impairment really starts showing up."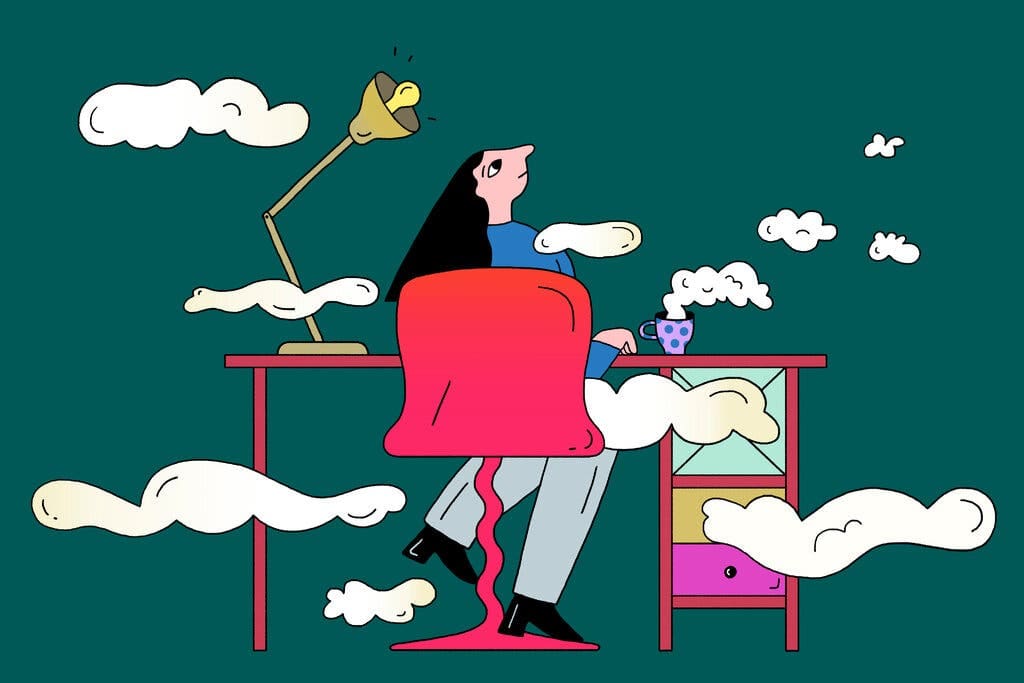 Image Credit: Natalia Ramos on the New York Times website
The article goes on to note that ADHD is often missed in girls. This is because they tend to internalize struggles rather than acting out. ADHD women generally "suffer in silence," according to a quoted expert. Or, alternatively, it can be misconstrued as a mood disorder or depression. Part of dealing with a diagnosis, particularly one later in life, is to cultivate a less judgmental view of one's self, to understand what ADHD is, and to develop self-acceptance and compassion.
Read Heidi Borst's article, Navigating My Son's A.D.H.D. Made Me Realize I Had It, Too, on the New York Times website here.
YouTube Video: Shane & Ryan Explore California's Quaintest Town • Weird Wonderful World | Watcher
I have quickly blown through pretty much all of the Watcher YouTube channel videos in the past month; they're just so entertaining! This video is a particular gem from the channel. In it, Shane and Ryan visit Solvang, California, a city I knew nothing about but am now determined to visit one day. The so-called "Danish Capital of America," Solvang is full of weird and/or wonderful finds, as the video describes, including wine tasting, Viking desserts, and an ostrich habitat. What more could you want?
P.S. I share more about Watcher and my favorite series from the channel in this article about great shows (both TV and YouTube) to watch over the holidays!
Roxana is a law grad, like myself, who does not practice law. Instead, she is "off to see the world," as her IG bio describes, and she's sharing all her amazing adventures on both Instagram and TikTok.
I first came across Roxana's account with the iconic video just below, which really spoke to my soul. It was just what I needed to combat the crippling self doubt that occasionally creeps in while I work on my creative pursuits. PLUS – the video was filmed in Scotland, making it even more on the nose.
From creative photography to travel tips and inspiration, Roxana's account is sure to inspire your wanderlust and creative spirit. In her profile, she shares favorite finds from some of her travels, including gems from Paris, London, Edinburgh, and the Isle of Sky, among others. She also touches on how to travel affordably, something that will certainly be helpful when we next plan a big trip!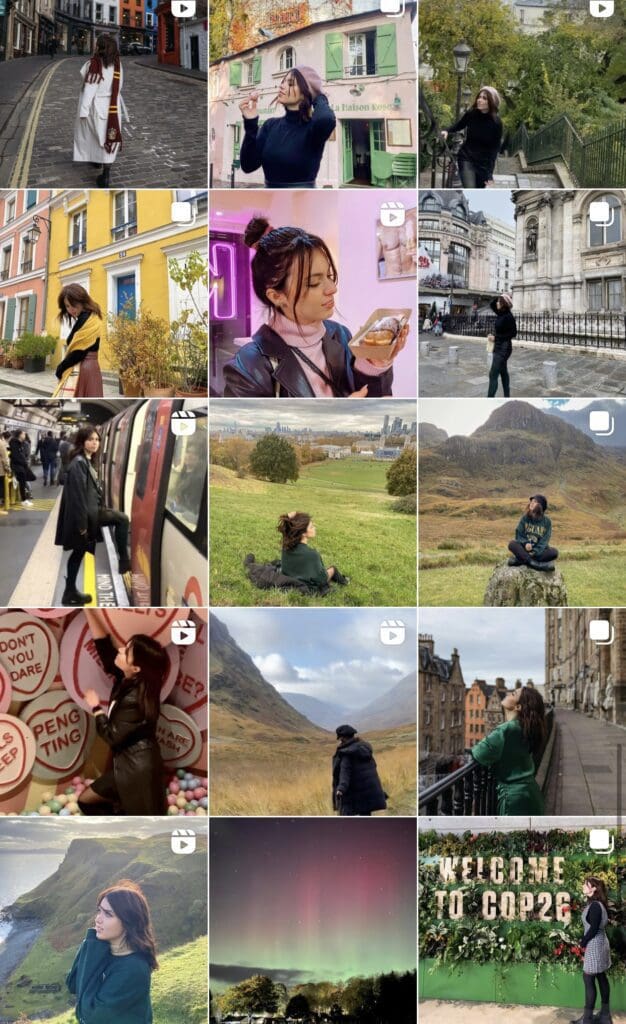 Give Roxana a follow on Instagram here, and be sure to check out Contrast Adventures, her solo travel blog, and TikTok while you're at it!
---
Want more great finds like these?
Explore the November edition of my Curated Content Series for more great reads, listens, and Instagram accounts to follow!