Some Critter Crafting Crochet Shop Updates
I've been making some big changes to my crochet shop lately. Earlier this month, I made the switch from Etsy's Pattern platform to Shopify. I'd been considering a change for some time and was feeling quite limited, creatively speaking, on the Pattern platform. It was frustrating to pay a monthly fee for the platform — really, for my eponymous domain name — and, so, I decided to make the move. The process went surprisingly seamlessly, and I'm so happy with my new Critter Crafting home. I invite you to explore the redesigned Critter Crafting site here.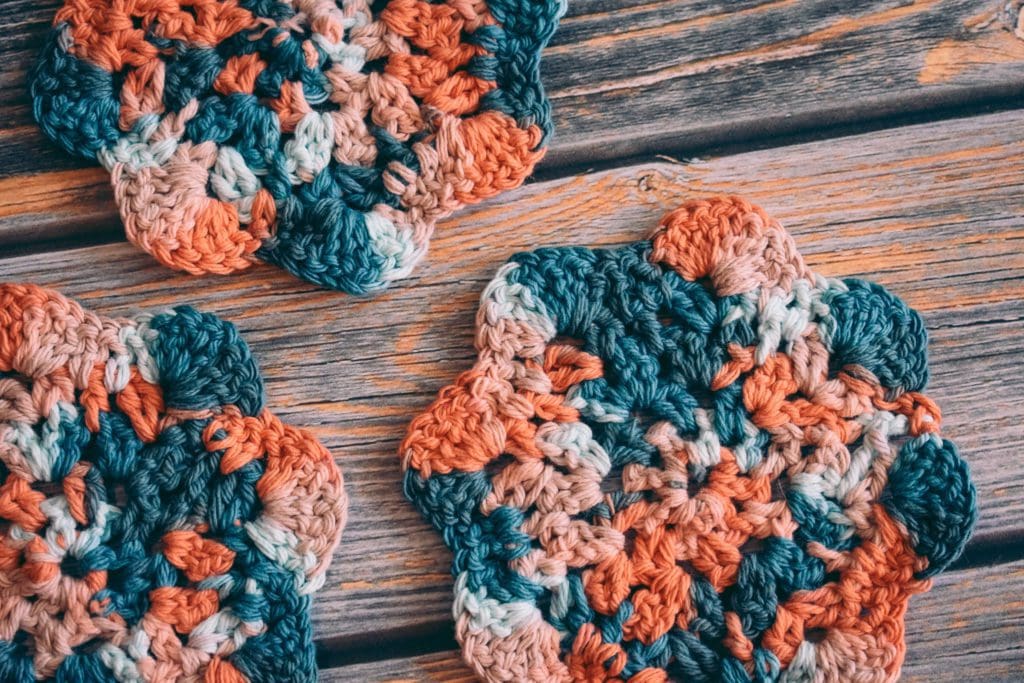 Colorful Home Accents from Critter Crafting
Lately, I've been working on a number of new pieces for my shop, including new patterns and designs. Critter Crafting started out with Cat Mats, but has become so much more. My most recent crochet obsession for my shop has been colorful coasters. I've been making crochet coasters for some time, but have recently breathed new life into the project. Similarly, I've branched out into baby blankets, and have a couple gorgeous throw blankets currently available.
Bright and Beaming Crochet Coasters
The colorful crochet coaster sets in my shop add some vibrance to your morning coffee routine. Handmade with durable yarn, the coasters are easy to clean and come in a few styles. There are a number of traditional square coaster styles available, including this fun jewel tone set (pictured below on the left), as well as my new favorite floral-inspired design.
The majority of the coaster sets feature four coasters (a few listings feature sets of fewer coasters, but that is clearly noted in the listing title). Sets of four coasters start at $12. Specific sizes are included in each product description, but most of the coasters measure between four and five inches across.
Notably, the coasters are machine washable, as they are made with cotton or acrylic style yarns. I recommend washing them in a delicates bag if you do use the washing machine. Personally, I recommend hand washing them with a little soap and water. Lay them flat to dry on a towel and they'll be refreshed in no time. If they need to flatten out a bit, simply place a book on top of them once they're dried.
Whether you're looking to brighten up your living room, or for a great housewarming gift idea, my Critter Crafting crochet coaster sets are sure to please.
If you're interested in a custom coaster set in a particular color scheme, please feel free to reach out to me.
View all of the available Critter Crafting coaster sets here.
Cuddly Baby Blankets
I've made baby blankets in the past, but it had been some time since I had any available in my crochet shop. I currently have a couple beautiful, handmade baby blankets available in the Critter Crafting crochet shop, with more on the way. Baby blankets start at $35.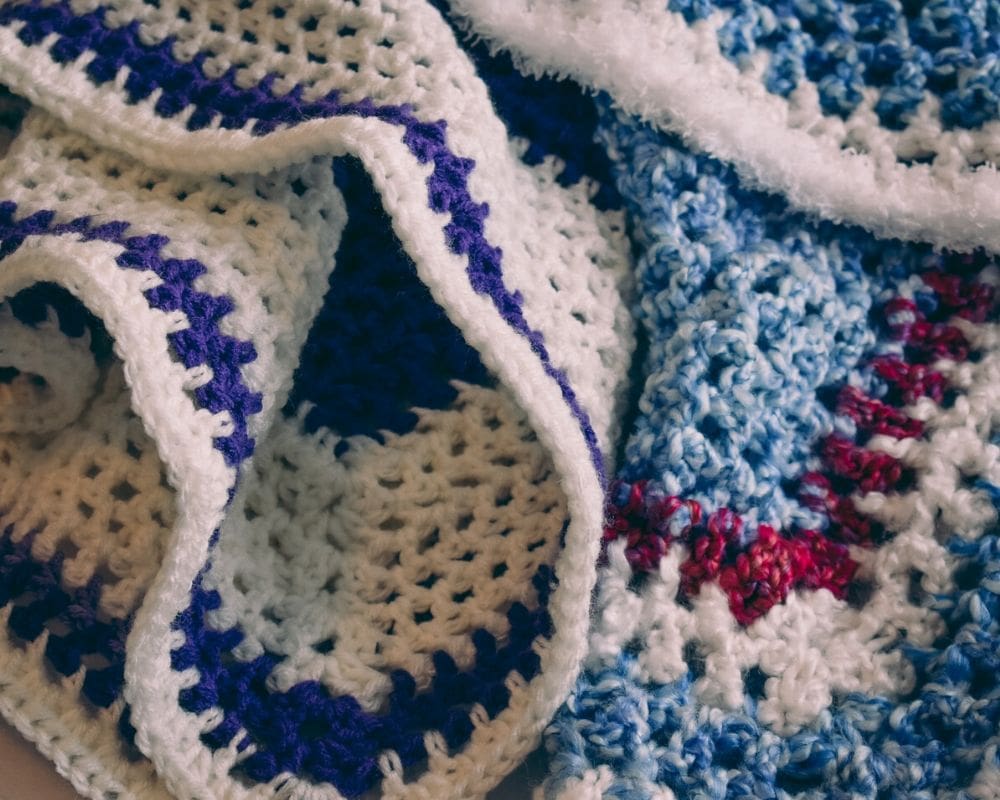 The typical Critter Crafting baby blanket measures around 20 inches by 30 inches, give or take. Like with all crochet blankets, the baby blankets will likely stretch out a bit with use, wash, and wear. They are machine washable and can be thrown in the dryer just fine.
Handmade with care, the colorful Critter Crafting baby blankets make great gifts for new parents in your life. If you're interested in a custom color combination, please feel free to reach out to me.
View all of the available Critter Crafting baby blankets here.
Cozy and Colorful Throw Blankets
Is there anything as luscious and comforting than cuddling up on the couch with a great book, cup of tea (or glass of wine), and a comfy blanket? I think not!
The Critter Crafting throw blankets are handmade with care using durable and comfortable machine washable yarn. Each blanket is unique, so take pride in knowing your new Critter Crafting blanket is one of a kind.
The blankets are ideal as colorful additions to your living room couch, but would also be great as an extra blanket on your bed. As with the baby blankets, the throw blankets will likely stretch with use, wash, and wear.
One of my favorite things about crochet throw blankets is that they're warm, but not too warm. Even though I live in Florida, I keep crochet blankets out on the bed or couch year round.
Throw blanket prices vary, based on size and the style yarn used. Most of the one of a kind Critter Crafting crochet throw blankets start at $100.
Again, if you're interested in a custom color combination or size for a throw blanket, please feel free to reach out to me.
View all of my available Critter Crafting throw blankets here.
---